Dozens of people joined La Crosse Mayor Tim Kabat Tuesday to pedal through what some advocates consider the second-most-bicycle-friendly city in the state.
The event, co-sponsored by the Wisconsin Bike Fed, is a chance for the city to highlight some of its accomplishments — as well as the remaining barriers to getting around without a car.
Bike Fed executive director Dave Cieslewicz said La Crosse, designated a silver-level bicycle friendly community by the League of American Cyclists, is second only to Madison, which holds the group's platinum designation.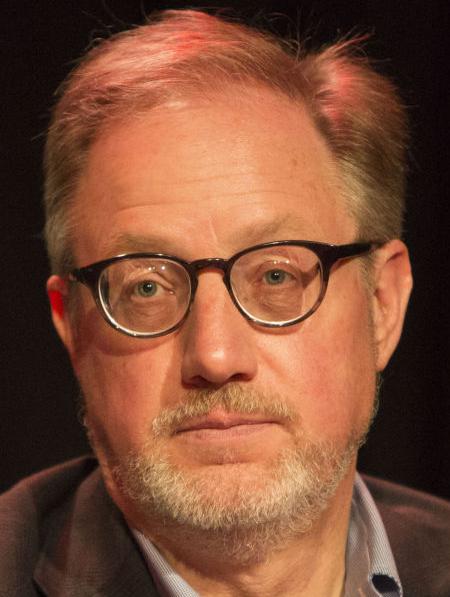 "You've got nothing to be ashamed of," said the former Madison mayor.
James Longhurst, author of "Bike Battles: A History of Sharing the American Road" and an associate professor of history at the University of Wisconsin-La Crosse, served as a tour guide, highlighting the strengths of the existing system and the missing pieces needed to complete the network and allow people "to get someplace useful."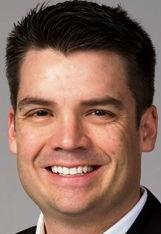 Longhurst also made a case for funding things like bike lanes even as cities and states struggle to find money to fix crumbling roads and bridges: Bike and pedestrian accommodations — which add very little to the cost of rebuilding streets — help reduce peak congestion, decrease the demand for parking, and create less wear and tear, while also generating less pollution.
"Investing in bike, pedestrian and transit infrastructure helps all users — including those who have to use their cars," he said. "Even if you stay in your car, you probably want to encourage other people to have other options."
About 50 people showed up for the morning ride, including four city council members (not enough to constitute a rolling quorum), one of more than a dozen city bike patrol officers, and 7-year-old Gracie Meyers, who said she does "kind of like" biking.
They meandered through the South Side, rolling along a half-mile stretch of fresh pavement and brightly marked bike lanes on East Avenue and down Farnam Street, one of four side streets designated for conversion to neighborhood greenways, where speed tables, traffic circles, curb bump outs and other features slow cars to make for a more bicycle friendly environment.
Work is set to begin later this summer on 17th Street, the city's first such bike boulevard.
But it wasn't all smooth pedaling.
A driver in a gold Buick blasted his horn as part of the group attempted to get across West Avenue, one of the most dangerous corridors for cyclists and pedestrians, according to a recent study by the La Crosse Area Planning Committee.
After a stop at Trane Park — which is to be rebuilt next year as the region's first playground designed to accommodate autistic children — the ride took a 1.5-mile detour to cross Mormon Coulee Road at Victory Street, one of the only right-angle intersections with a traffic signal — before snaking through the neighborhood west of South Avenue in an effort to reach the Gundersen Health System campus.
The riders made it as far as 11th Place before running out of safe options.
"We're trapped between South Avenue on one side and the river on the other," Longhurst explained before leading the group onto the sidewalk. "It's our only way to get there."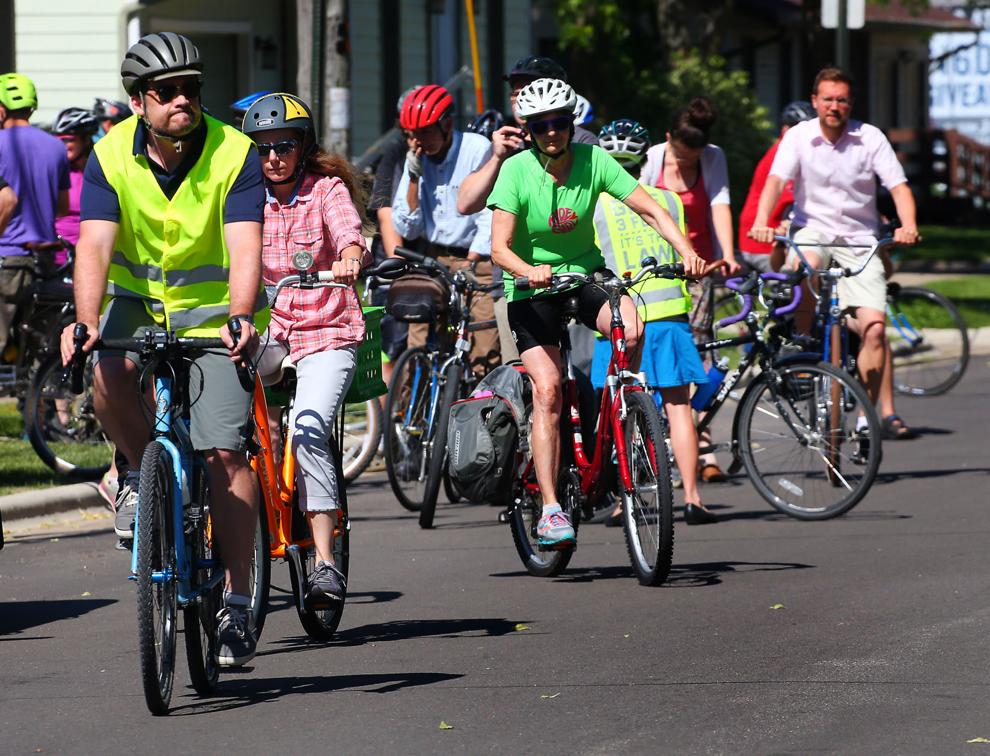 The city has commissioned a design firm to study options for improving accessibility for the neighborhood, as the Department of Transportation has indicated it is unlikely to include bike accommodations when it rebuilds the thoroughfare in 2022.
Without bike facilities, Longhurst said, "it is going to be quite difficult for people who live in this entire quadrant of the city to bike to Gundersen or downtown."
According to data from the Wisconsin Traffic Operations and Safety Laboratory, most of the 102 cyclists injured in collisions with vehicles over the past five years were hit in the downtown area or along major arteries with no bike accommodations.
While outdoor recreation opportunities are a key asset for the city, Kabat said it's important to remember that 15 percent of the workforce walks, bikes or takes buses to work each day.
"That's how a lot of people get around," he said. "We have to build these facilities and we have to keep up these efforts."
In 2011, La Crosse was awarded silver status by the League of American Cyclists, which highlighted the city's high bike commuter rate and planning and advocacy efforts.
But when it comes to infrastructure and spending, there's a big gap between the La Crosse and city's with gold status. Only 12 percent of La Crosse's main roads have bike accommodations — compared to the 65 percent standard — and the city devotes just 4 cents out of every transportation dollar to support bikes.
And in the six years since achieving that recognition, the city has added just over 3 miles of bike lanes, even as many of the existing pavement markings have been worn away.
Kabat said while all cities struggle with the ongoing maintenance costs, he's told city staff to address that fading paint this summer.
"There shouldn't be questions about how long it takes to repaint or repair…," he said. "It has to become part of the operation."
The city has become more focused on so-called transportation alternatives as the Department of Transportation is studying what has become a $143 million road project through the La Crosse River marsh that was shelved after a 1998 city referendum but has lingered on the state's list of approved projects.
The agency has identified six potential strategies designed to improve safety and alleviate congestion on the area's three north-south corridors. All include significant new pavement, which has drawn opposition from neighborhood organizations, environmental groups, and the city.
While the DOT said non-pavement alternatives alone will not take enough vehicles off the road to prevent future congestion, officials encouraged local communities to move ahead.
Kabat said it's important for La Crosse to lead by example, though he noted, "the next step is more regional solutions."
Longhurst said La Crosse has natural advantages — the city is flat, compact and has a relatively intact grid of streets — that make it bike friendly and would allow for some inexpensive improvements.
Yet he notes that five years after approving it, the city has completed few of the projects outlined in the master plan, something he blames on both funding and inertia.
"We get used to the city the way it is," he said. "But just because our streets are poured in concrete doesn't mean they're carved in stone."