The 7 Rivers Alliance, Southwest Wisconsin ITBEC and the Wisconsin Housing and Economic Development Authority are sponsoring a summit on housing Wednesday, Dec. 4, in La Crosse.
The 7 Rivers Alliance in 2017 identified the lack of affordable housing in the region as one of the three barriers to attracting and retaining a workforce.
The summit will explore some of the challenges and opportunities to help educate local government leaders, business leaders, Realtors and others with the goal of helping communities identify solutions.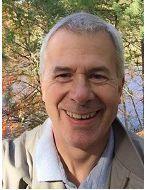 "We have a full day of speakers and presenters who will share many projects and ideas from across the region," said Chris Hardie, 7 Rivers Alliance CEO. "We hope that participants will come away with some solutions to their community's housing challenge."
The summit will be at the La Crosse AmericInn by Wyndham, 1835 Rose St., from 8 a.m. to 3:30. Cost is $25 for 7 Rivers Alliance members and $30 for non-members. Lunch will be served.
Get local news delivered to your inbox!
Subscribe to our Daily Headlines newsletter.