Entering the foster system at just 13 months old, Robert O'Connor had already been shuffled between five foster placements and three adoptive homes by the time he joined the O'Connor/Jefferson family at age 4.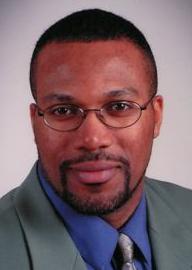 Parents Tom O'Connor and Kathy Jefferson showered him and older brother Adam with all the love and care they bestowed upon their biological daughter, Sarah. Others were not so accepting.
Growing up in Rush City, Minn., in the early 1970s, Robert and Adam were two of the few African-Americans in the city of 3,100. Their adoptive parents and sister were Caucasian, and there was no hiding the brothers were different. Often, they were treated as such. In fact, their transracial family was so unusual it was the subject of research studies.
Throughout his adolescence and early adulthood, Robert became so adept at giving interviews and sharing his struggles with acceptance and identity that he made a career out of it. Today, he will share his story, knowledge and advice with adoptive and prospective families in the La Crosse area.
Robert, assistant professor of social work at Metropolitan State University in St. Paul, Minn., and founder of Robert O'Connor and Associates, a company that specializes in cultural diversity and inclusion, cultural competency and bias awareness training, travels for about 20 speaking engagements across the country each year, and has previously presented at Catholic Charities programs in Eau Claire and Stevens Point.
Today's program, the Transracial Parenting Journey, will focus on the implications of transracial adoption placements, how culture helps and enhances diverse families, and communities and tools for navigating challenging situations and questions. Registration for the event has been closed.
"This is a topic right now that many families in our area are living," said Magen Duffy, post-adoption resource specialist for Catholic Charities. "People really need this information, most of these parents being white and not knowing what it's like to be growing up a different race in a predominantly white community."
Catholic Charities facilitates many transracial adoptions, Duffy said. However, transracial adoptions were not always common, or even recommended.
Before the Multiethnic Placement Act passed by Congress in 1996, social workers largely followed a policy of placing children exclusively with parents who shared their race, believing it was in the child's best interest.
The most recent data from the U.S. Department of Health and Human Services, released in 2009, shows 40 percent of adopted children are of a different race, ethnicity or culture of one or both of their adoptive parents, including 84 percent of children adopted internationally, 28 percent of children adopted through foster care and 21 percent of those adopted privately within the U.S.
Forty individuals are registered for today's Transracial Parenting Journey, with a mix of adoptive parents and those considering fostering or adoption. The questions Duffy is frequently asked range from hair and skin care for their children to issues of identity and belonging.
In addition to his professional education and training, Robert has a personal perspective families find invaluable, Duffy said.
"What we always hear from (transracial adoptees) about is feeling like they're living in this white world," Duffy said. "Parents appreciate hearing from someone who has experienced that."
African-American culture was nearly nonexistent in Rush City, and though his parents made him feel included, others were visibly uncomfortable.
Schools have pervasively low expectations for youth like himself, Robert says, and he was placed in special education classes despite having never been tested. It wasn't until a teacher recognized he belonged in mainstream classes that he was transferred.
Stares from neighbors were common, and some extended family members treated him and Adam like outsiders. There was often differential treatment of the boys from their sister, and some relatives chose to never acknowledge or meet him. Robert has heard from parents seeking advice when their own parents refuse to let them bring their transracial children for a visit.
"I understand the struggle, and I have a sense of compassion because I had relatives who didn't get it," Robert said. "At times people think we're in a post-racial society, but we're still in the middle of it. It's still very real."
One of first generations of transracial families, researchers approached the O'Connor/Jeffersons in the mid-1970s to answer questions about their family dynamic and the experience of being in a family with multiple ethnicities. When his parents divorced while he was still in grade school, Kathy moved the children with her to St. Paul. There, he saw faces that mirrored his own, and his family began to socialize with other interracial families.
"I didn't feel as exposed," Robert said.
When he went to live with Tom in the suburbs a few years later, Robert once again felt out of place. Around other black teens he felt awkward, out of the loop on cultural trends, and when out with his white friends, he quickly realized there were places he was not welcome. On more than one occasion he was singled out from his friends and assaulted.
"I struggled with identity," said Robert, noting that while he was never resentful about being adopted by Caucasian parents, it often caused confusion. "Just not understanding the whole social construct of race was kind of debasing at times."
Robert advises parents to go into transracial adoptions with both realistic expectations and a great deal of thought and information. Becoming a "conspicuous family" brings with it the potential for insensitive comments and possibly threatening situations. How to respond involves many factors, Robert teaches, including how receptive the commenter or harasser might be education, what relation they are to the child (stranger versus teacher, for example) and whether the insensitivity or discrimination is coming from an individual or an institution. Some situations call for "confronting with love" and others with taking a protective stance. Parents should encourage their child to talk about any negative experiences instead of internalizing them.
Immersing not just the child but the family in events and traditions important to their birth culture is crucial in avoiding "cultural tourism," where the child is singled out. Parents who participate in eating foods and watching movies that celebrate or express their child's culture helps them embrace their ethnicity. Families are encouraged to engage with diverse community members, leaders and programs, encouraging culturism rather than assimilation.
Also important is locating the family in an area with peers that share their child's ethnicity. A 2008 study from the Evan B. Donaldson Adoption Institute revealed "black children had a greater sense of racial pride when their parents acknowledged racial identity, moved to integrated neighborhoods and provided African-American role models."
"It's OK to see color, but also know there is more to a person than their color," Robert said. "When someone told my mom they didn't see color, she would say, 'How sad.' It's like being in a flower garden and not being able to see all the beautiful colors."
Race is a challenging topic, Robert says, and he likes to share a Maya Angelou quote: "Do the best you can until you know better. Then when you know better, do better."
"I hope everyone can embrace that," Robert said. "Diversity includes everyone. We all have a role in it, and we're all in it together."
"At times people think we're in a post-racial society, but we're still in the middle of it. It's still very real."

Robert O'Connor, professor of social work at Metropolitan State University in St. Paul
Get local news delivered to your inbox!
Subscribe to our Daily Headlines newsletter.