Kody Conniff acknowledges that he hadn't been in a school for a while, but he "absolutely loves" living in one — in what was the oldest operating school in La Crosse until its renovation into the Roosevelt School Apartments.
"The building is beautiful," the 21-year-old Conniff said in an interview in advance of the ribbon-cutting to signal completion of the affordable housing project in the historic building at 1307 Hayes St. at 10 a.m. Wednesday.
"It kind of has a school feel, and I haven't been in a school for a while," the Logan High School grad said with a laugh. "I love it. I would highly recommend it."
Conniff, who has lived in the former school since moving there from a house in June, said his one-bedroom apartment has "plenty of room."
"Everything is brand new, and it was the best for my budget. Every apartment is different, and they have nice floors," said Conniff, office manager at Bertrang Financial Corp. in Onalaska — home of advisers who can perform the services with the interesting title of "Financialoscopy."
The $6.9 million project endured several "oscopies" of its own in its metamorphosis from a school that closed in June 2014, weathering initial opposition from some neighborhood residents and ultimately gaining the city's support to restructure financial resources to bolster the redevelopment and preservation project.
"We are proud to have supported this project that preserves this beautiful school and creates housing that's affordable and high quality for our city's workforce and for our seniors," Mayor Tim Kabat said in advance of the ribbon-cutting ceremony, at which he will be one of several speakers.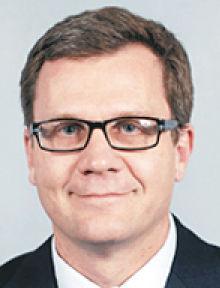 Also lauding the project will be Rep. Ron Kind, D-La Crosse, who said, "As a proud kid from the North Side of La Crosse, I'm happy to see the Roosevelt School building being put to good use.
"This project is a great example of what happens when we work together to make affordable housing a reality," Kind said. "In addition to creating new homes, we were also able to preserve an important historic landmark in the neighborhood."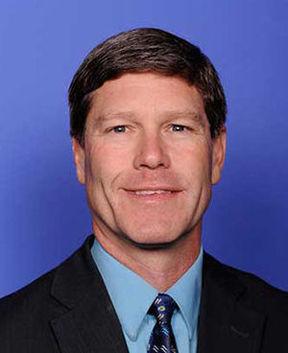 Gorman and Co. of Oregon, Wis., bought the former Roosevelt Elementary School, which is listed on the National Register of Historic Places, from the La Crosse School District for $300,000 in 2013.
The city and Gorman brainstormed to advance the project, with support from state and federal Historic Tax Credits and 4 percent Low-Income Housing Tax Credits, as well as $450,000 in Community Development Block Grant loans from the federal Housing and Urban Development Department through the city and $300,000 in a tax-increment financing loan.
Constructed in 1923, the building has been restored and renovated to accommodate 33 families in one- and two-bedroom apartments. Gorman, which specializes in downtown revitalization, affordable housing and historic preservation, will continue to own and operate the building, with property management staffers on site.
The income-restricted apartment building, where rents range from $685 to $885 a month, includes a community room, fitness center and computer room for residents' use.
The apartments' classification as affordable housing means that tenants can earn no more than 60 percent of La Crosse County's median income — $25,000 if single or up to $45,000 for a family of four.
The positive images of two other Gorman projects in La Crosse — the Gund Brewery Lofts at 2130 South Ave. and the Grand River Station apartments downtown — helped assuage the fears.
Other officials at the ribbon-cutting will include Gorman President Gary Gorman, Wisconsin Senate Minority Leader Jennifer Shilling, D-La Crosse, and state Rep. Jill Billings, D-La Crosse.