Rozalyn (Rasmusen) Lina was 7 years old when she saw her father cry for the first time.
It was the evening of Oct. 24, 1953, and Lina was bursting with excitement, about to leave with father Viggo and mother Madeline for the La Crosse State College homecoming football game, her first time at a game. At 20 months old, younger sister Janice was too young to come, so Viggo hired the daughter of a colleague to watch her for the evening.
Fifteen-year-old Evelyn Hartley had never baby-sat for the Rasmusens, and when she arrived at the family's home in the 2400 block of Hoeschler Drive, she was armed with a big bouquet of flowers. Lina saw her set them on the kitchen table. That was the last time she saw Evelyn.
"It was around 8:30 p.m. when we came home, and lo and behold, our whole house was surrounded by police cars," recalled Lina, 71. "My mom almost fainted. She jumped out of the car and shouted, 'Where's my baby? My baby!'"
"It's not the baby," the family was told. "It's Evelyn."
Blood streaked the exterior of the home, and more was found inside, along with Evelyn's shoe and glasses. Evelyn's father, Richard, was first on the scene, having become worried when his daughter failed to check in. There were signs of a scuffle, but Janice was found safe, sleeping in her crib. The basement window on the side of the home bordering a vacant lot was open, a stepladder leaning against it.
"As long as I live I will never forget coming home to that horrific scene. Blood everywhere, police everywhere and the feeling of total fear and loss," Lina said. "Not only was it a turning point for the town, but for us as well."
Lina and Evelyn's 6-year-old sister Carolyn were put to bed in a back bedroom as the commotion continued downstairs.
"I was so scared. We were terrified," Lina said, noting that while her memories are those of a 7-year-old, they remain vivid. "I was trying to make sense of it all. It was the first time I had ever seen adults cry."
The case consumed the city of La Crosse. Cars were stopped and searched, and lie detector tests were administered to every student and teacher in Evelyn's school, as well as to her own father and Viggo. Helicopters conducted aerial searches of the woods while community members searched by foot. Neighbors came forward saying they heard screams they assumed were from playing children, and one saw a girl in a car with two men.
The latter seemed to fit with the police's theory that Evelyn had been taken by car — police dogs could only track her scent for two blocks. Eventually, Evelyn's bloodied undergarments were found just outside the city, along with blood-covered size 11 shoes, which appeared to be worn for machinist work, and a denim jacket too small to be worn by the same person. Police believed the abduction was the work of two men, though Lina does not recall hearing that theory.
The Rasmusen family was inundated with questions and theories from both well meaning people and "crackpots," and Viggo turned down proposals for a TV movie about the case, which was never solved.
"Everyone thought it was some sort of whacked-out drifter," said Lina, who had nightmares about being attacked in her own home.
Viggo put the beloved family house, which he had built just a few years before, up for sale immediately, moving the family to a home on South 21st Street, where he installed bars on every window in the house, a year later.
"My dad almost had a total nervous breakdown ... It almost drove him over the edge," Lina said. "It was a very hard and scary time."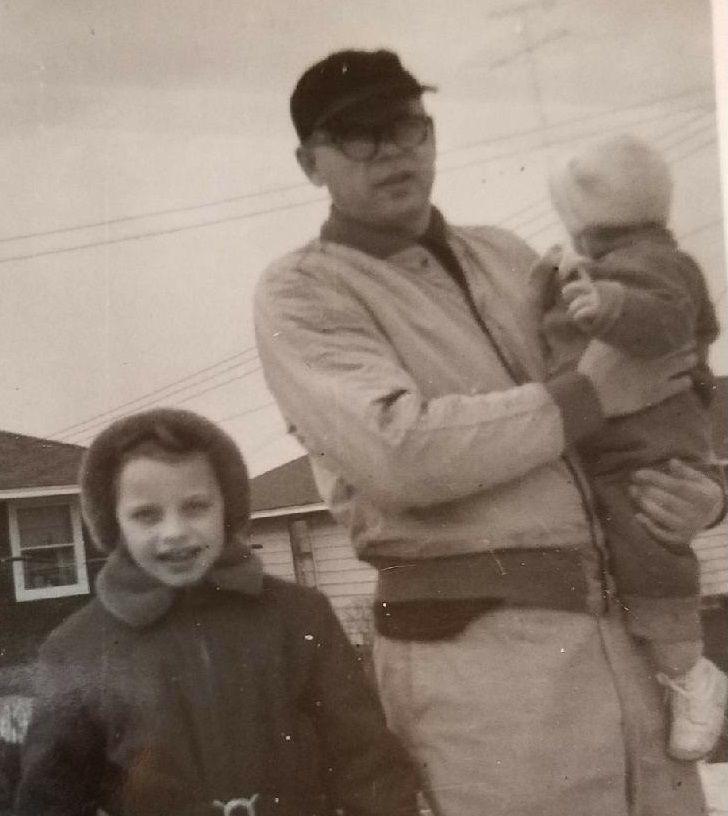 Lina recalls her father becoming consumed with paranoia, insisting his wife and daughters check in with him constantly to confirm their whereabouts, while at the same time becoming emotionally unavailable.
"He was really hard on me, but I know a lot of it is because he was nervous and fearful," Lina said. "I felt really kind of lost in it all and really kind of overlooked. I don't recall ever getting any help. I was at a very impressionable age.
"I'd go in the store and people would be talking about it," Lina continued. "I was shy ... but I went up to strangers and said, 'Excuse me, that happened at my house.' The therapy I received was by talking to strangers ... It still helps me to talk about it sometimes now to make some sense of an unthinkable crime."
In 1968, Lina moved to California with her first husband, to escape her past, her parents and the memories, later relocating to Willits, Calif., and never moving back home. Her mother died in 1990, and her father in 1997.
"It haunted them the rest of their lives," Lina said.
Lina returned to La Crosse three years ago for her high school reunion, where she spoke with Carolyn, who had married one of Lina's former classmates.
"I told my husband, this is the main reason I needed to go — that healing," Lina said.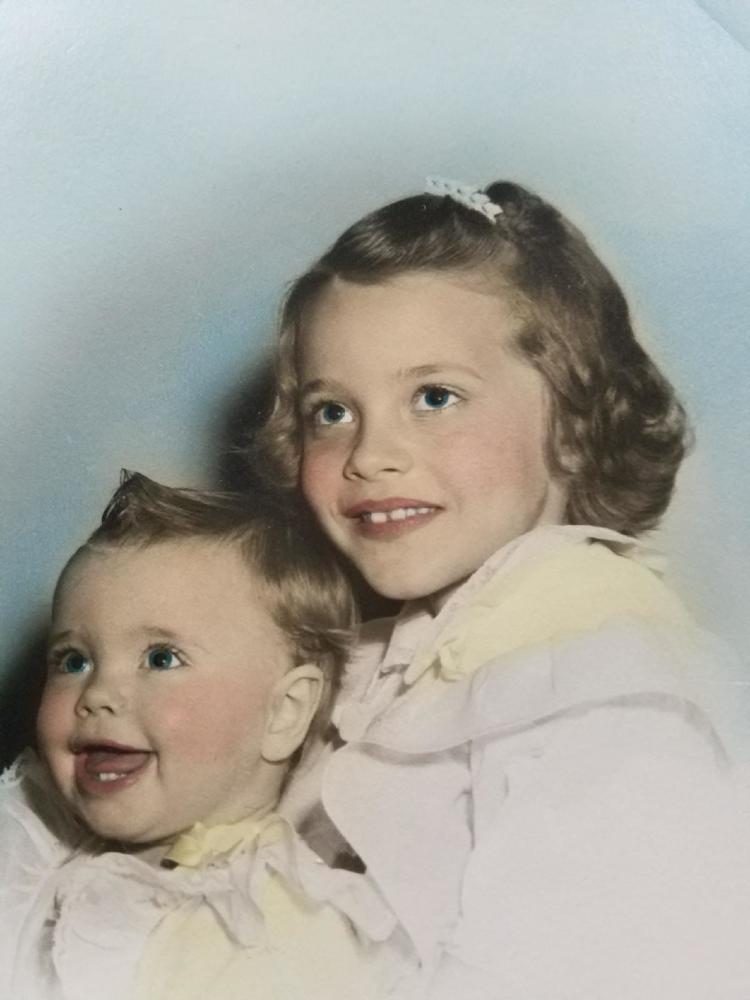 Lina concedes she has worked through many of her fears, gaining strength and courage in the process, but remains cautious and wishes she had more answers.
"I think (the case) would be really hard to solve at this time ... I feel like anyone who was involved in anything is long passed," Lina said. "It would have provided more closure if the person had been found. Even to have a body to bury, for someone to be prosecuted, would have helped our families move on."
While her life, and that of her family, was forever changed by the tragedy, Lina also counts her blessings.
"If I hadn't gone to that game, I might not be alive either," Lina said. "I kind of feel like now Evelyn is kind of an angel. What a martyr she was. She gave up her life to protect my baby sister."
Get local news delivered to your inbox!
Subscribe to our Daily Headlines newsletter.