It was February 2020 when Isiah Brown last saw his mom, Angela, having spent the last several months on the West Coast with the U.S. Navy. 
Brown, 22, was determined to find the funds to make the trip home for Thanksgiving, but a generous gift allowed him to book a flight without stressing over his finances, leaving him free to focus on family and relaxation following a whirlwind of boot camp, Naval duties and the anxieties of the coronavirus pandemic.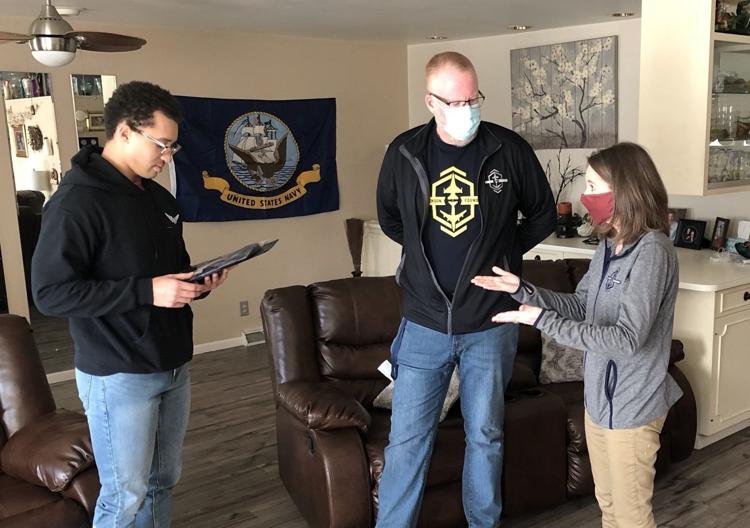 On Saturday, Brown was presented with a $500 travel award from the Ben Jackson Foundation to cover his flight expenses from Lenmoore, Calif., where he is currently stationed, to his hometown of La Crosse. The financial gift, along with a U.S. Navy t-shirt and challenge coin, was handed to Brown in person by Larry and Jennifer Jackson, parents to Ben, who created the foundation with their children following Ben's death in 2018. 
"It means a lot — I'm very thankful," Brown said of the gift, unable to give Larry and Jennifer a handshake or hug due to COVID-19 precautions but smiling broadly. "Hearing their story — it puts a new perspective on it."
Ben, who was raised in New Glarus with his siblings Emma and Matthew, joined the U.S. Air Force after graduating high school, working in aerospace propulsion maintenance. Always talented at building and with a keen interest in how things work, he was well suited to repair and maintain jet engines. Ben departed for boot camp in Sept. 2016, and was stationed at Misawa Air Base in Japan. While Larry and Emma flew to visit him once on base, Ben hadn't been back to Wisconsin in over a year when he called Larry in early 2018, hoping to surprise his mom with a trip home. Keeping the plan a secret, Larry used his travel miles to purchase Ben a ticket, arranging for his own flight home from a work trip to coincide so they could fly the last leg to Madison together. 
The reunion in February 2018 was joy filled, with Ben making the most of his week in Wisconsin, meeting up with friends, popping in to his old high school and spending quality time with his family. 
It was less than two months that Jennifer would respond to a knock on the door and see police and Air Force officers on the front steps of their New Glarus home. Ben, they told her, was dead.
Ben was 20 when he died April 13, 2018, following a motorcycle accident on the Misawa Air base. Having newly bought a motorcycle, Ben was practicing in the area designated for service members to ride around when he lost control of the motorcycle, striking a parked forklift and dying instantly. 
Jennifer called Larry at work, telling him Ben was in a motorcycle crash. Larry's first thought was, how bad was his son hurt? 
"It's one of those things that you hear it, and it never really crossed my mind that the next thing she would say was that (Ben had died)," Larry recalls.
For Ben's funeral, the family opted to set up a memorial fund rather than accept flowers, not immediately sure what the donations would used for. It was Matthew who came up with the idea for travel awards for young military members, having so appreciated seeing Ben prior to his passing. 
"I think we were just so grateful it worked out how it did," Larry said of Ben's visit. "All of those memories that were made during that week took on so much more significance."
Adds Jennifer, "We're able to look back and it was a beautiful good-bye in so many ways."
Through the Ben Jackson Foundation, high school students who are enlisted in any branch of the U.S. military are eligible to receive a travel award, in the amount of $500 for those stationed stateside and $1,000 for those overseas, which is paid out upon their future visit home from their first permanent duty station. Thus far, over 30 awards have been given, with eight paid out. Brown is the first recipient to receive both the award and funds simultaneously, as he had already graduated and was serving by the time that Larry and Angela connected via a mutual Facebook friend.
Larry himself had served in the Navy, and Angela was a member of the ROTC in college. Unlike Ben, Brown didn't have plans to join the military, but he similarly was interested in mechanics and planes, having worked at Colgan Air following graduation from Aquinas High School in 2016. With pilot school not financially feasible, Brown decided to enlist, becoming an aviation electrician for the Navy. 
Usually, Jennifer and Larry present the Travel Award certificates during high school senior awards events, where athletic and academic scholarships are given out but "our young men and women leaving to serve our country" get little or no recognition, Jennifer says. 
The Ben Jackson Foundation awards serve to honor both Ben and those who are currently serving, with Larry noting what Brown is doing is "is special, and we recognize that." 
"It's nice to to know that in some way we've been able to turn what happened into something positive for other families," Larry says. "We're out there and can be a resource for military families. We want to find more people we can help."
Jennifer and Larry, whenever possible, like to meet the Travel Award recipients and their parents in person, to offer congratulations to the enlistee and support to their family.
"I like to be able to look at the moms and say, 'It's going to be OK,'" Jennifer says, noting their son's situation was "very rare." 
Angela had tears in her eyes while meeting the Jacksons Saturday, her dog in her lap and Isiah by her side on the couch. Home for one week, Angela likely won't see her son for another year, as Isiah will be deployed to a yet unknown location in December.
"It means a ton," Angela said of the Jackson's gift. "It's very helpful to know there are foundations like this and people out there doing things like that for military families."
For more information on the Ben Jackson Foundation, to donate, or to apply for a travel award, visit  benjacksonfoundation.org. Donations by check can be mailed to: The Ben Jackson Foundation, W5327 Windmill Ridge Road, New Glarus, WI 53574.
Jim Falls, Wis.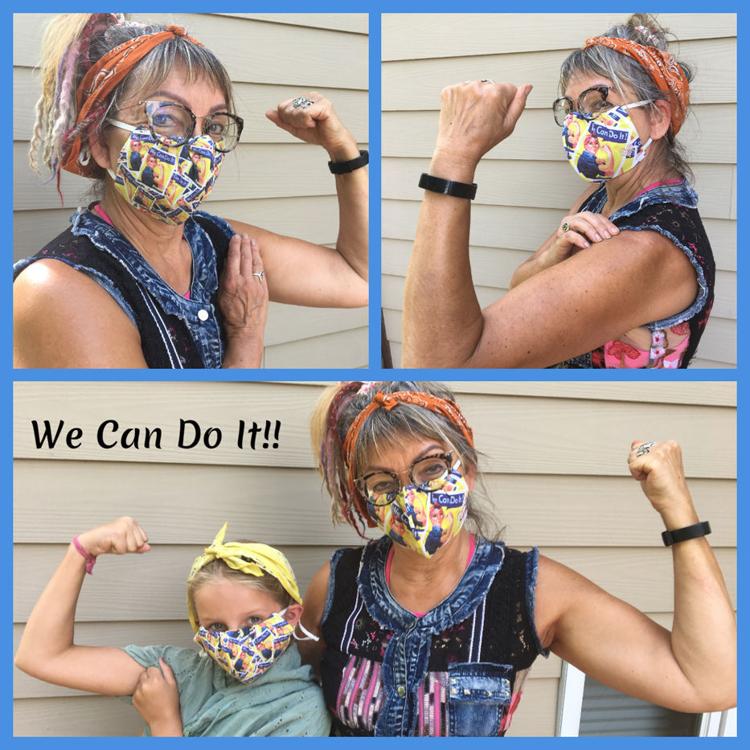 La Crescent, MInn.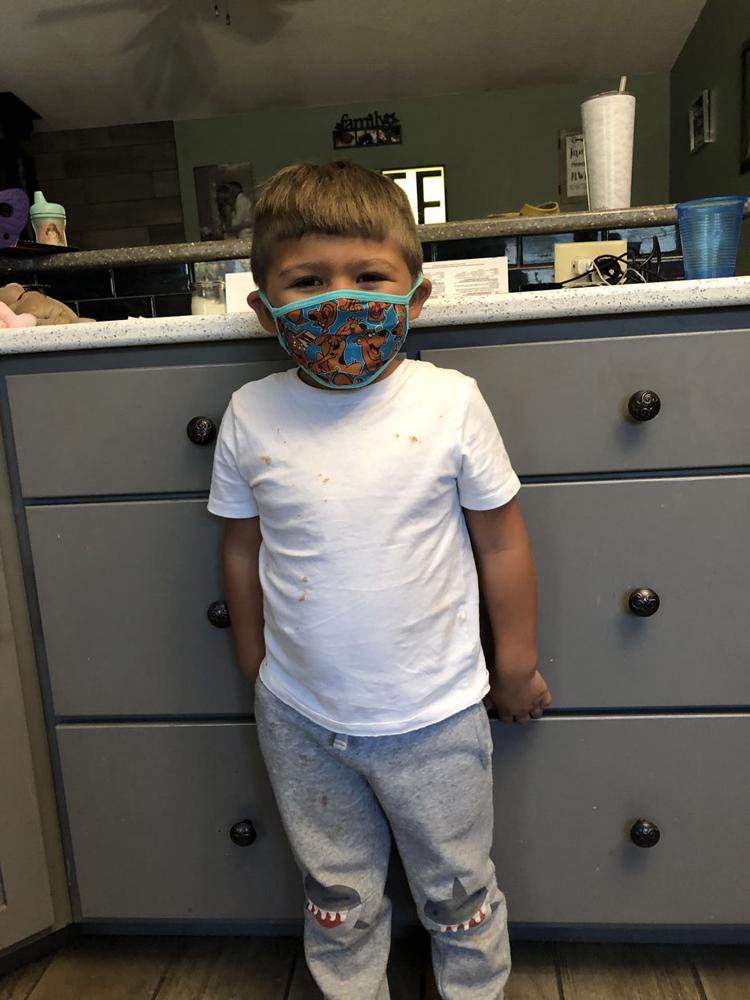 Working at the Tomah VA serving our Veterans during this pandemic!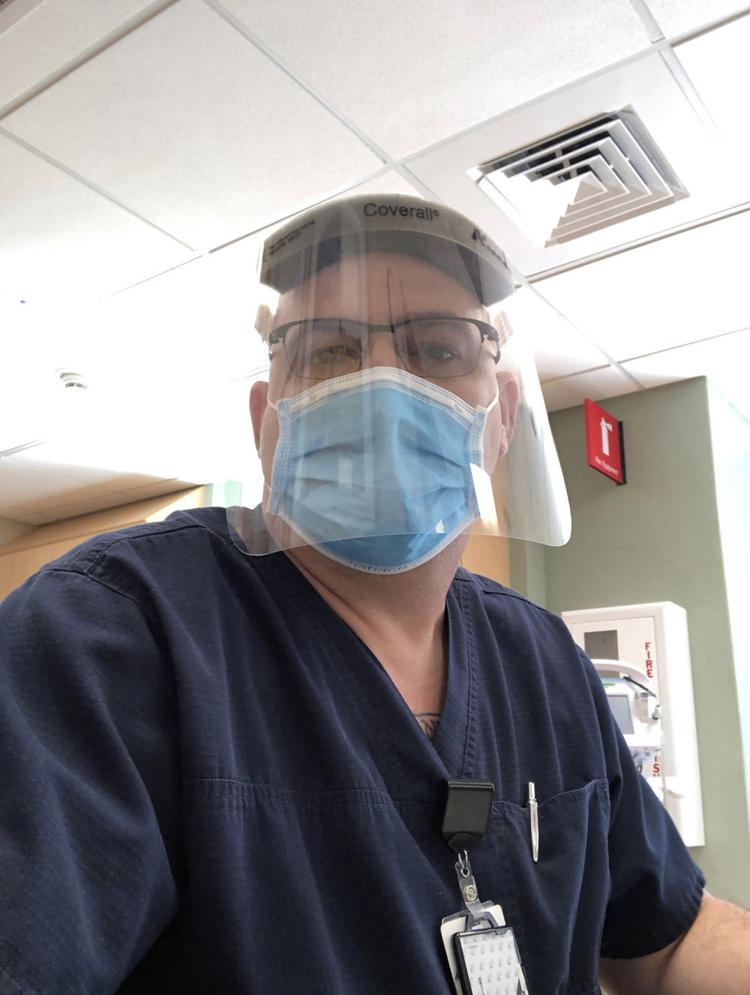 In My Family We all Wear Our Masks Cindy And Baby V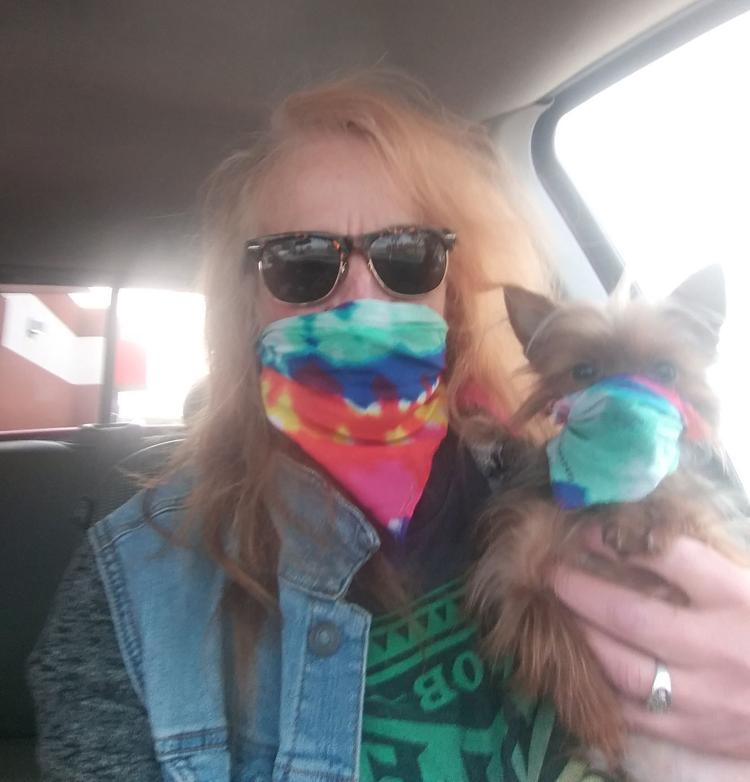 mask made by fellow West Salem High School chemistry teacher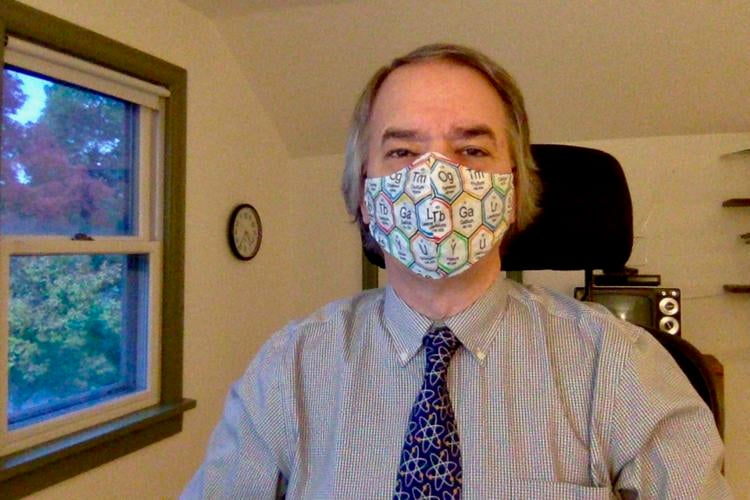 La Crosse punk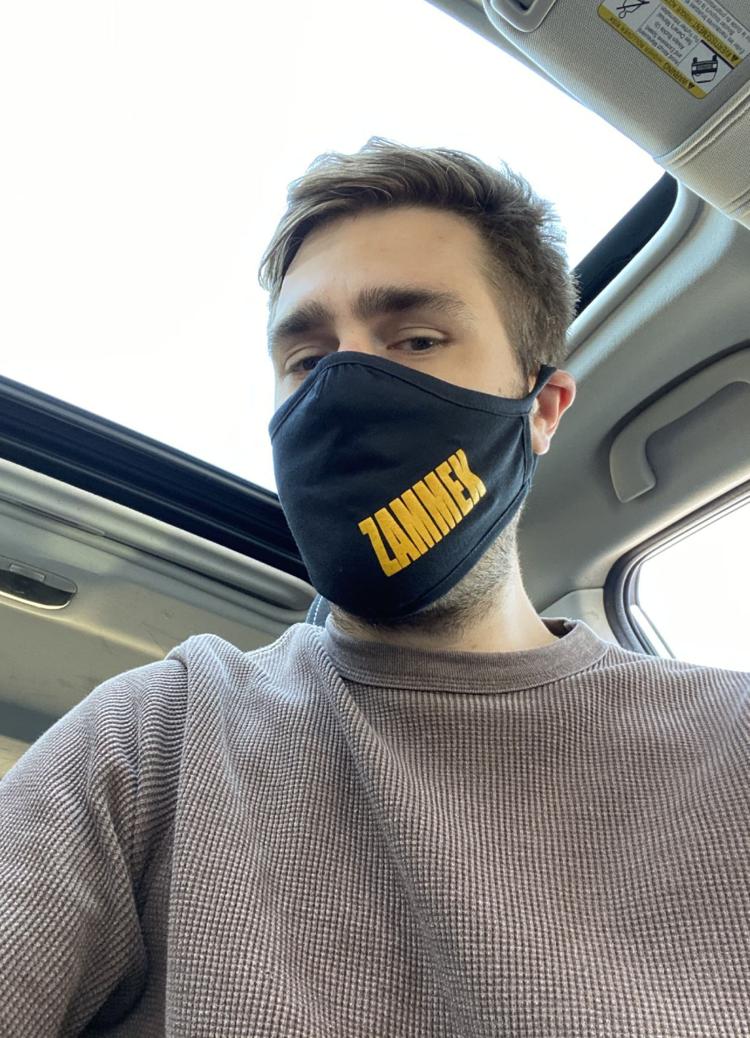 Lace for a lady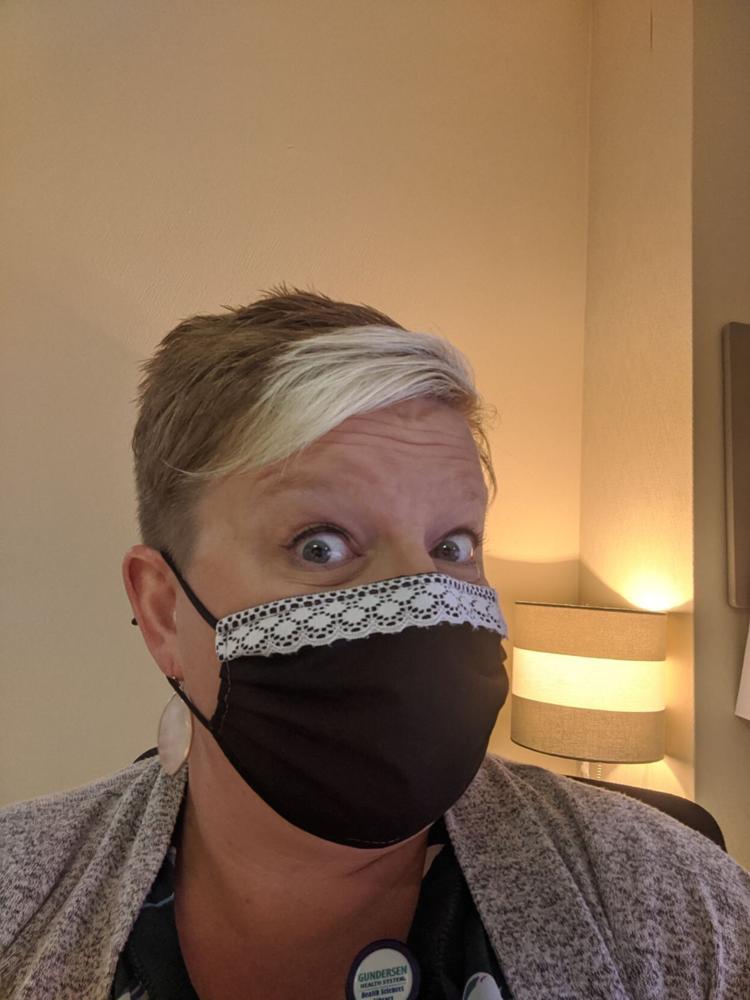 Caring for the community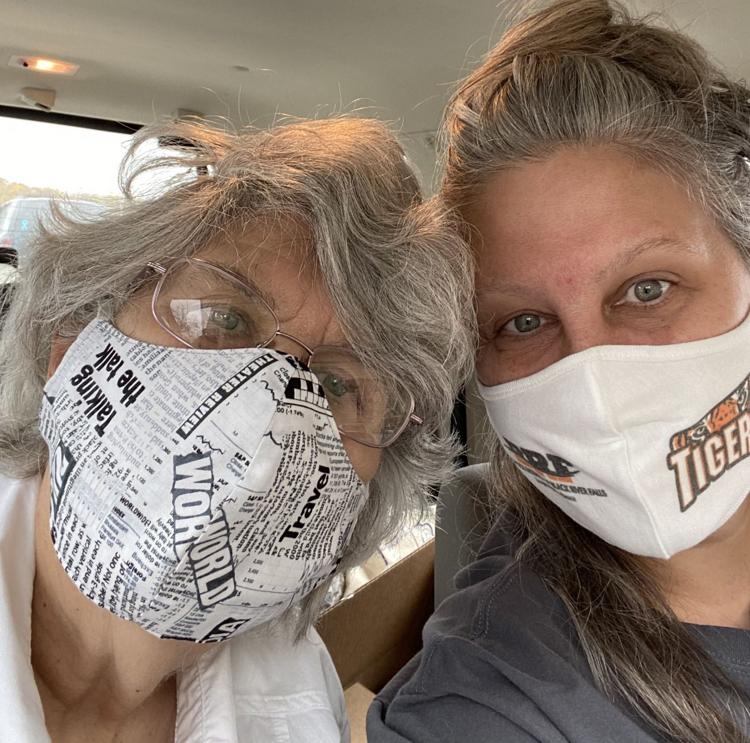 A mask with bling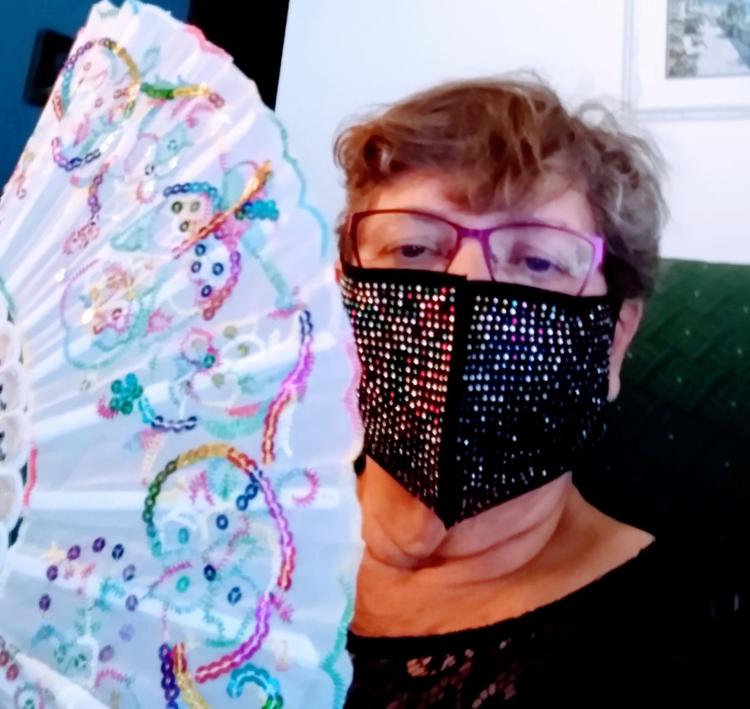 Dinner guests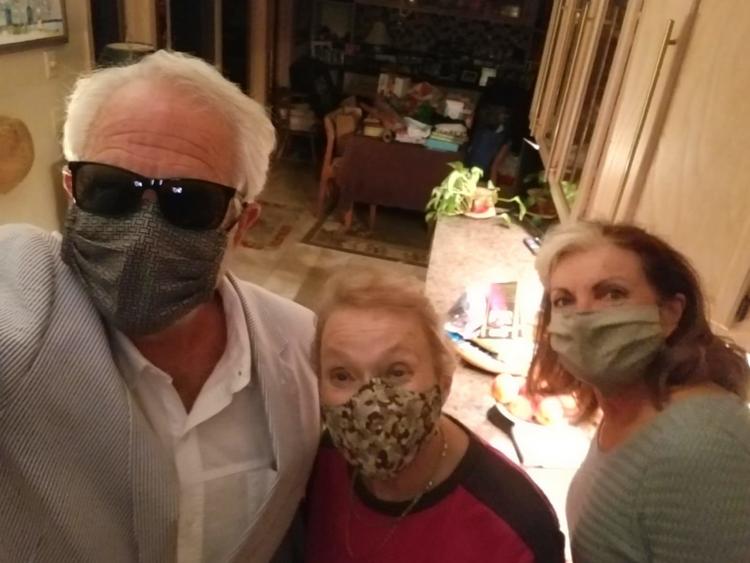 A Friendly smile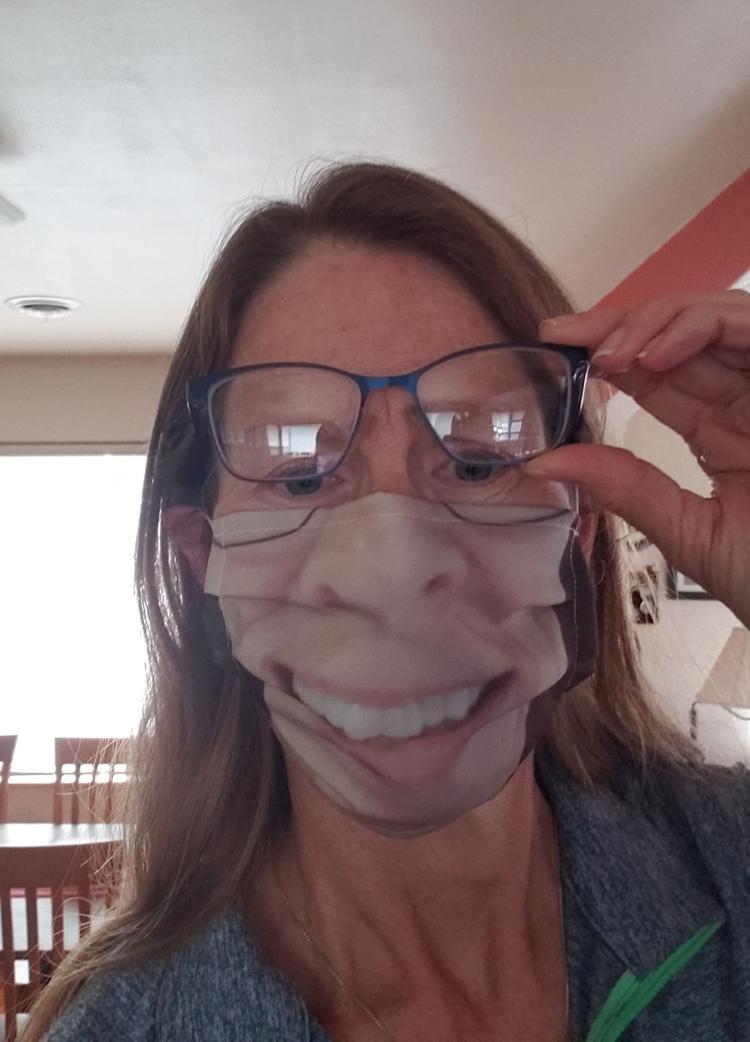 October 6: GIrls WIAA Division 2 sectional golf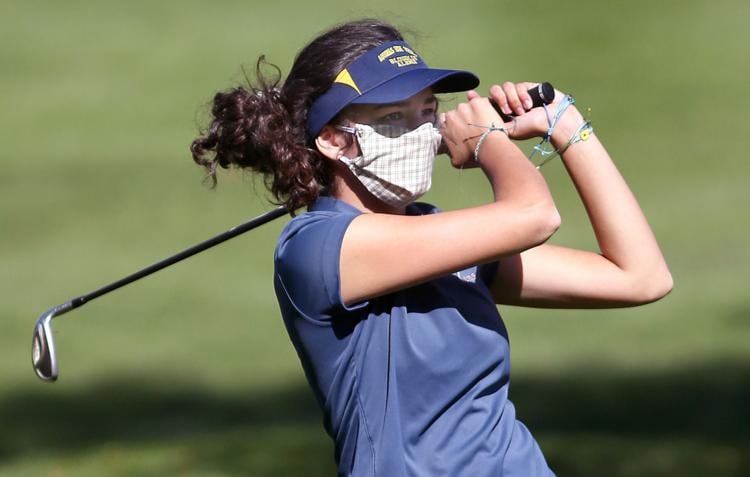 October 2: Edgar vs Onalaska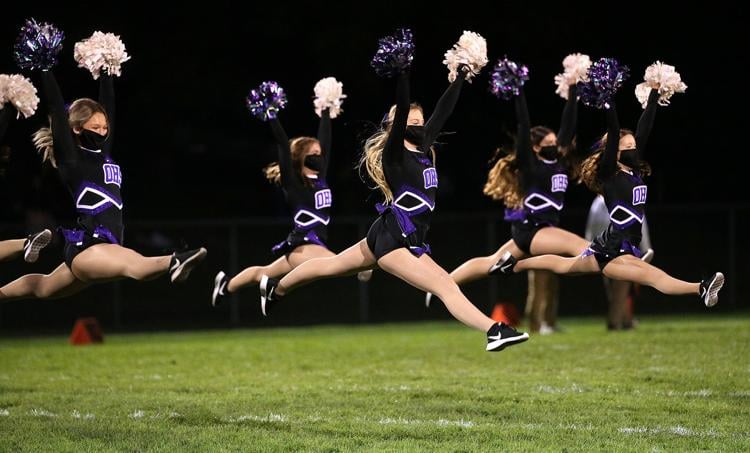 October 2: Edgar vs Onalaska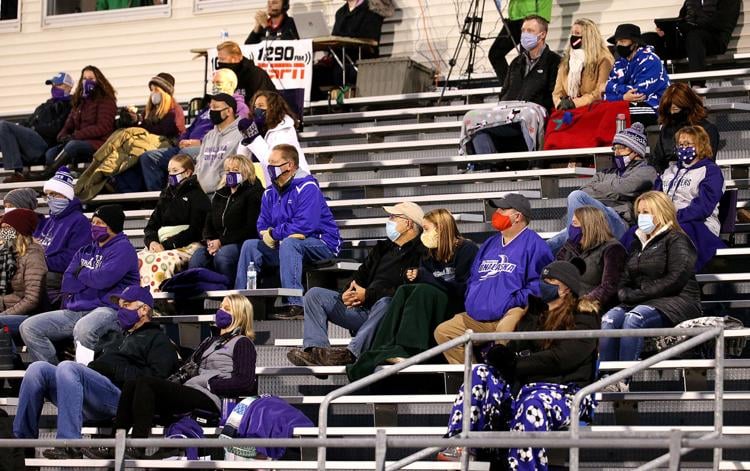 September 22: Aquinas vs Onalaska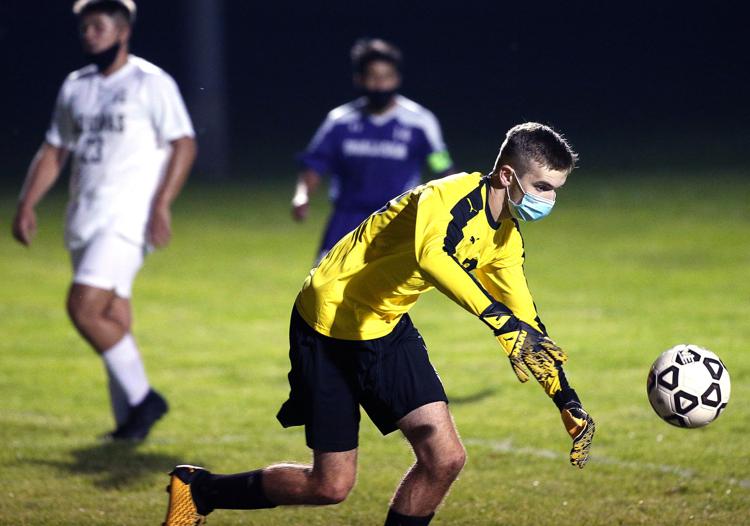 September 17: Westby vs Aquinas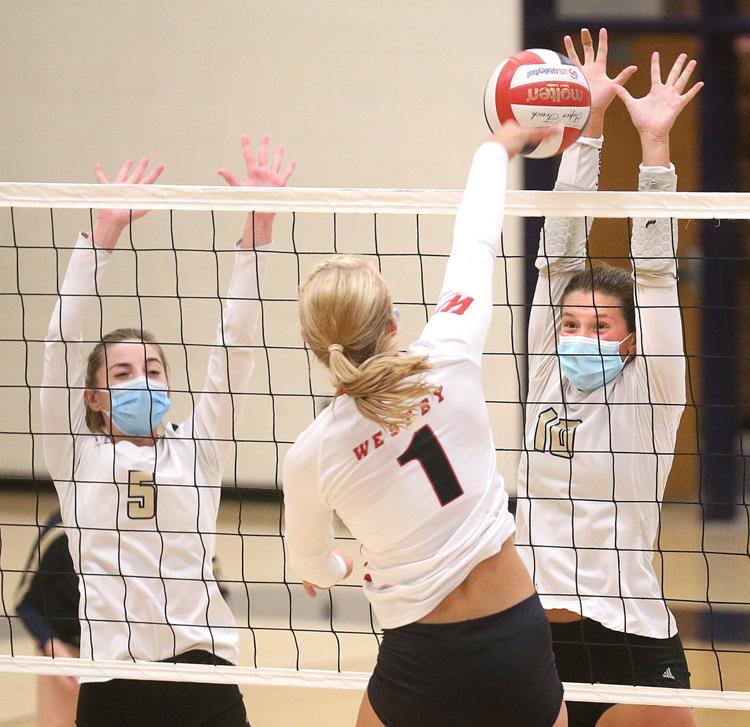 September 17: Westby vs Aquinas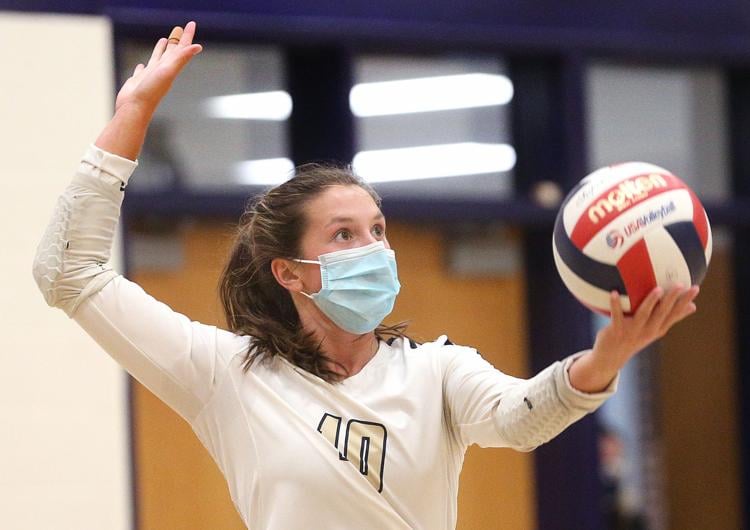 September 17: Westby vs Aquinas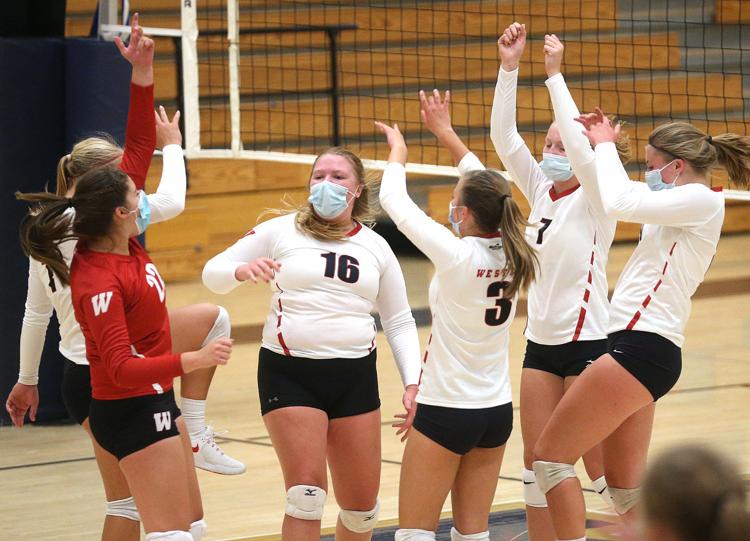 Holmen school lunches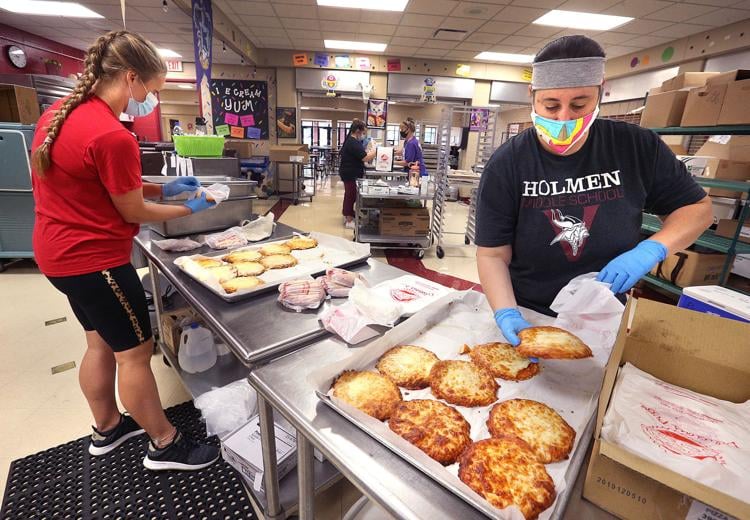 Noodles & Company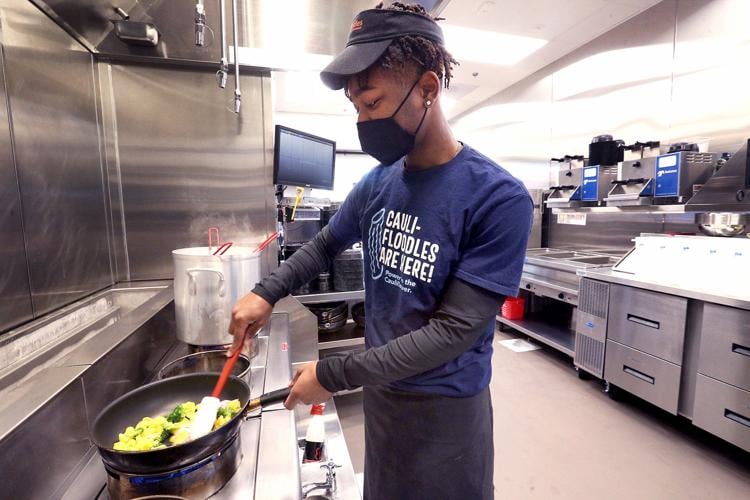 September 10: Dover-Eyota vs. La Crescent-Hokah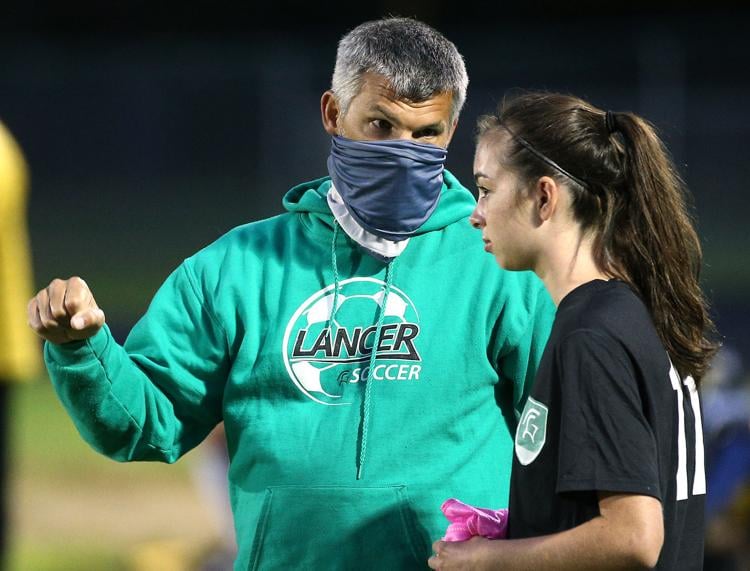 Onalaska Football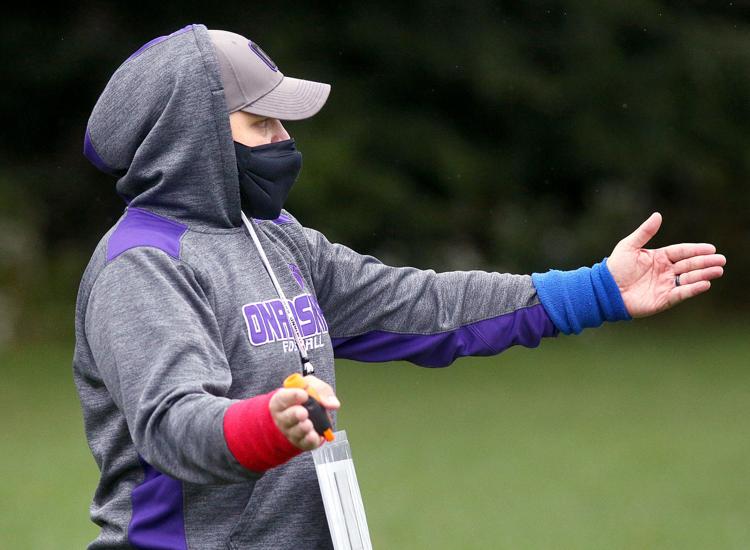 College during COVID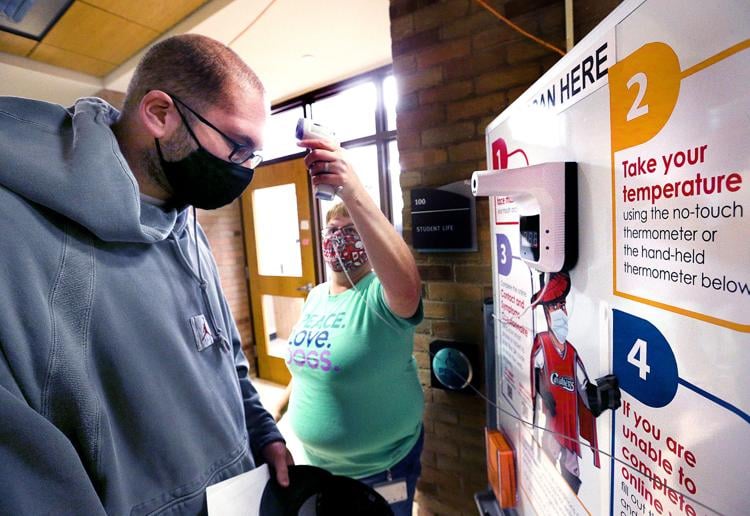 College during COVID
Vice President Pence at Dairyland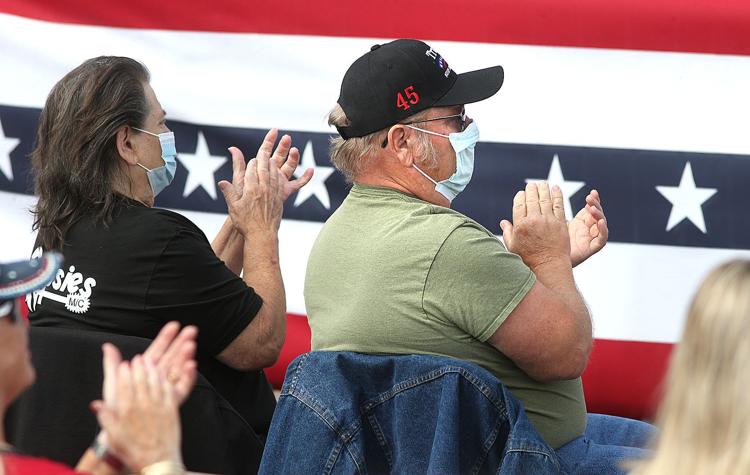 Vice President Pence at Dairyland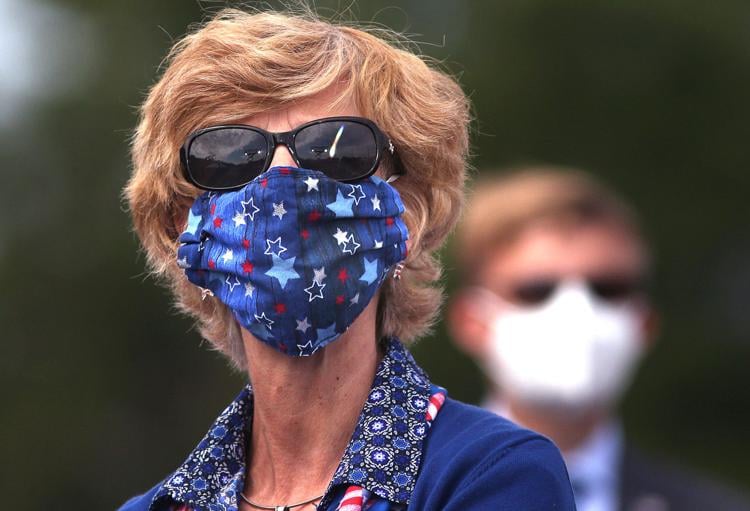 Scooping up smiles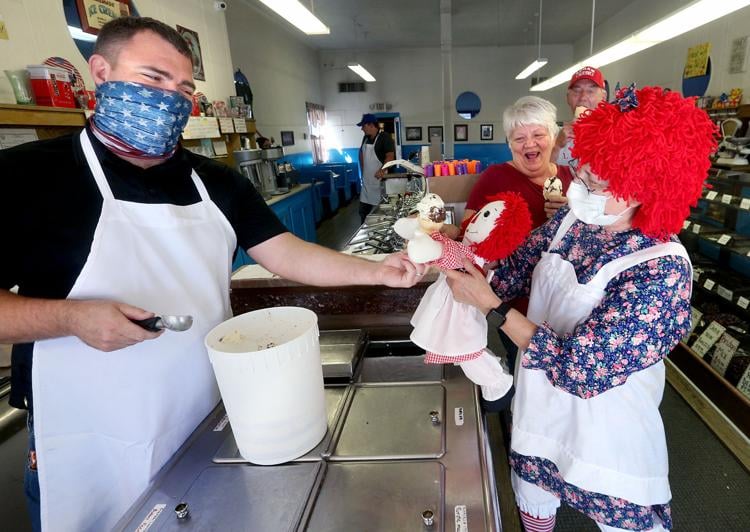 "It's nice to to know that in some way we've been able to turn what happened into something positive for other families. We're out there and can be a resource for military families. We want to find more people we can help."

Larry Jackson, cofounder of the Ben Jackson Foundation
Get local news delivered to your inbox!
Subscribe to our Daily Headlines newsletter.