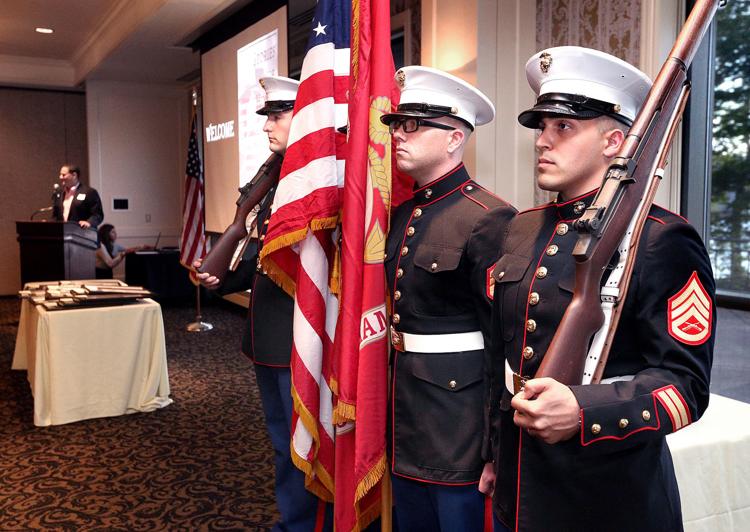 Some came looking sharp as a tack, with fresh faces and crisp uniforms.
Others came with the support of their loved ones, now gray or balding, now slowed by time.
Thirteen veterans and service members from the Coulee Region were honored Thursday at the inaugural Stories of Honor ceremony in the Cargill Room in downtown La Crosse, an event organized by River Valley Media Group.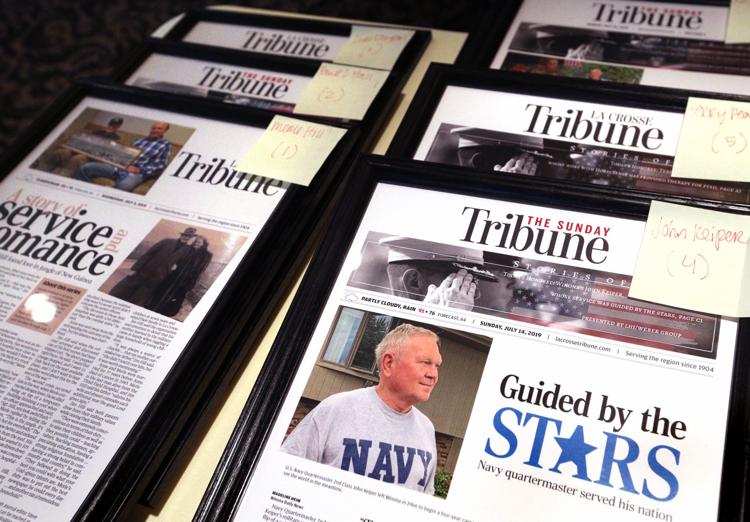 During the past five weeks, the Tribune and the Winona Daily News have shared their stories of service and sacrifice, of courage and camaraderie.
And while they differ in upbringing, military branch and age — ranging from fresh-out-of-college to 100-and-counting — this year's honorees share at least one thing in common: a deep pride in having served their country.
"We've learned working with our military that they often don't tell their own stories," said Josh Trust, president and publisher of River Valley Media Group. "It's considered a job they do and a commitment and sacrifice they give back. But we're such big believers ... that their stories need to be told."
Having great stories but a reluctance to tell them is just one example of the paradox that exists in many veterans, said John Scocos, government affairs director for the Weber Group and a veteran of the Iraq War.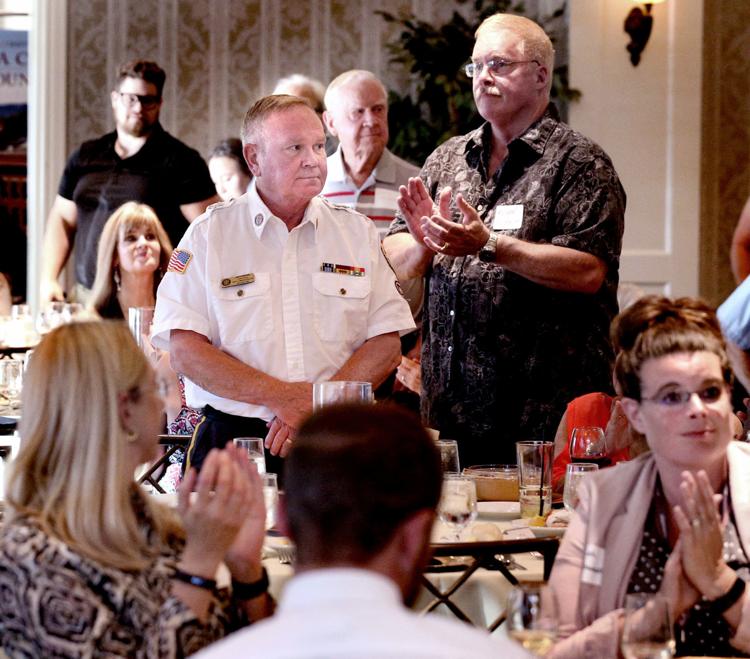 "Tonight and every day we should acknowledge the debt of gratitude we owe people who lived as warriors because they cherished peace," said Scocos, the night's main speaker. "They love America, but so many spend long years in foreign lands far from our shores. They revere freedom, so they sacrifice their own, so we might be free. Perhaps most paradoxically, they value life, so they ready themselves to die in service for our country."
From these 13 men and women, the military took so much.
Birthdays and holidays with their families.
Their friends and comrades.
You have free articles remaining.
Their ability, even today, to sleep soundly through the night.
And yet, the military gave them so much in return.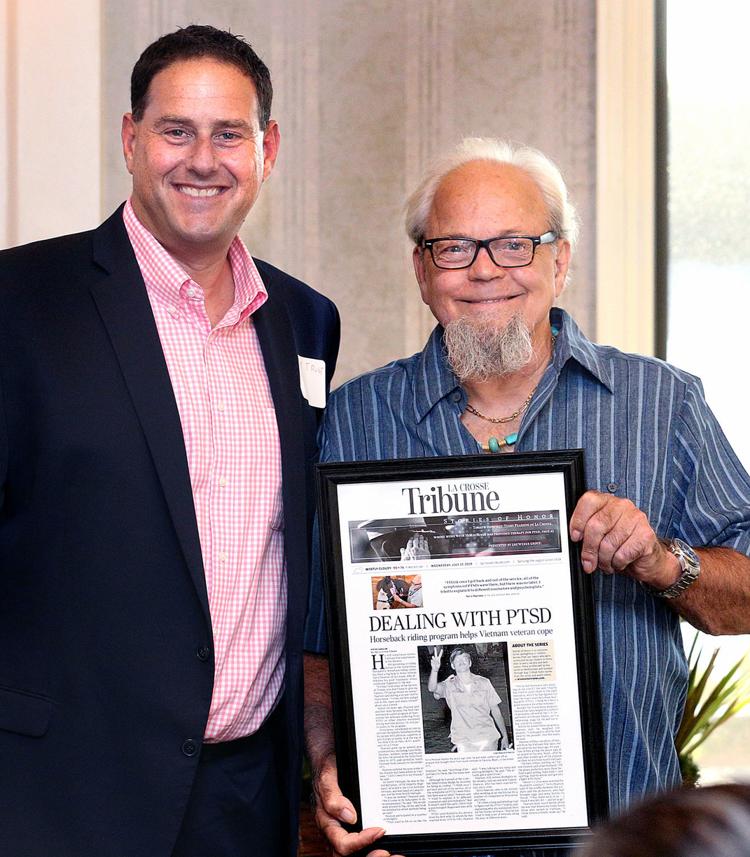 It gave Bowie Daniel Hall of Winona an education in medicine, and put him in the right place at the right time to save a life.
It gave John Keiper of Winona a mind full of memories, like the sight of saltwater freezing in the Koreas, and the taste of beer, so much beer, upon docking in Australia.
And it gave Merle and Anne Hill of Tomah the spark that led to their marriage, after Merle hit a home run on a makeshift softball field in the jungles of New Guinea. Anne, a stranger at the time, cheered so hard for him that she missed the bench when she tried to sit back down.
"She fell for me," Merle said.
At a time when veterans and service members are held up as paragons of courage and sacrifice, it's easy to forget that wasn't always the case.
Several of Thursday's honorees served in the Vietnam War, only to be pelted with tomatoes and eggs upon returning to America.
Keiper, after flying back from the war and landing in San Francisco, decided to ditch his uniform so protestors wouldn't throw trash at him.
"I was a career soldier," said Gerald "Joe" Joseph, who oversaw boat patrols in Vietnam from late 1969 to late 1970. "But these young guys who had gone to war — what they knew about coming home was a ticker-tape parade. And they got that treatment (instead). I felt bad for those guys."
You could spend a lifetime searching, though, and still not find a veteran who regrets serving their country.
MJ Hull spent 25 years as a military physician, including a stint in Iraq, in another politically unpopular war. She described that deployment as the most challenging and rewarding time of her life, something money could never buy.
"I had a very rewarding career in the military. … I appreciate all the opportunities (it) afforded me," Hull said. "I feel like I'm a better person for it."
Stories of Honor: Profiles and videos of military heroes from the La Crosse area
Stories of Honor is an exclusive series spotlighting 11 military heroes from our region who were nominated by our readers to honor their bravery, service and dedication.