When it comes to the ugly Christmas sweater, authenticity is everything.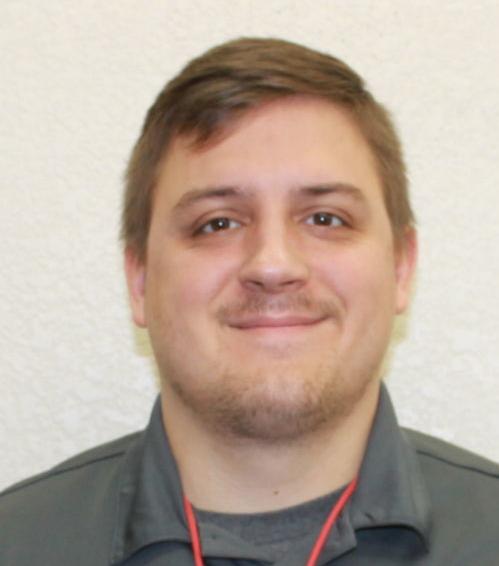 "You can't just go to the department store and buy a Christmas sweater, because lets be honest, that's posing," Nick Ragner said.
Ragner, public relations coordinator for the Salvation Army of La Crosse, practices what he preaches. Every winter, he pulls out his "go to" knit conversation starter, purchased at the Salvation Army Christmas Boutique for a pittance.
The Christmas Boutique, opening today at 10 a.m. at 66 Copeland Ave., will offer holiday bargains five days a week through Dec. 23, giving Christmas enthusiasts plenty of time to stock up on presents and decor. The boutique, now on its fifth year, was the brainchild of a former Salvation Army Thrift Store manager, and it will be restocked throughout the next two months with a warehouse's worth of new, used and vintage donations.
Along with the ever-popular ugly sweaters and artificial trees, customers will find Christmas bulbs the size of cantaloupes, a wide assortment of glittery angel tree toppers, porcelain Santa figurines and a single quilted snowman toilet seat cover. Past finds have included signed Packer ornaments and rare Scooby Doo tchotchkes, and if you beat the crowd you may find yourself the proud owner of a candle-toting Pooh Bear with a rotating head and glowing belly.
"You'll find little things you just can't get at other stores," Ragner said. "Things passed down through generations or purchased outside of Wisconsin. We have pretty much anything and everything Christmas."
The boutique sees about 10,000 customers each season, with every dollar spent going directly to Salvation Army programming. Items start as low as 50 cents, and this year's selection includes six Gaylord crates worth of brand new wreaths, ornaments and craft materials, donated by Michaels and being sold for a fraction of the retail price.
"What's great about it is you're getting things at a low cost while also giving a donation, providing shelter to the homeless, food to the hungry and hope to the community," Ragner said.
The Christmas Boutique raised $19,000 last year, and with donations up this year, the Salvation Army is on track to surpass that. The facility is loaned to the Salvation Army free of charge, less utilities.
Laval Robinson, who previously worked at the Salvation Army Thrift Store, will manage the boutique, assisted by a team of volunteers. Robinson calls his first job in management a "golden opportunity."
"The Salvation Army gave me a second chance," said Robinson, a father of three. "Basically being on the lowest totem to where I am now is a great accomplishment for me."
Robinson plans to keep an eye out for gifts for his kids, and newly hired Salvation Army administrative specialist Kelley Manson was eyeing a wreath for herself during set-up on Monday. Manson has participated in the organization's Angel Tree program since she was a child, a tradition she continues with her own kids, and was excited to step in the boutique for the first time.
"This is amazing," Manson said, taking in the wonderland of sparkle and shine. "I plan to send my family here."