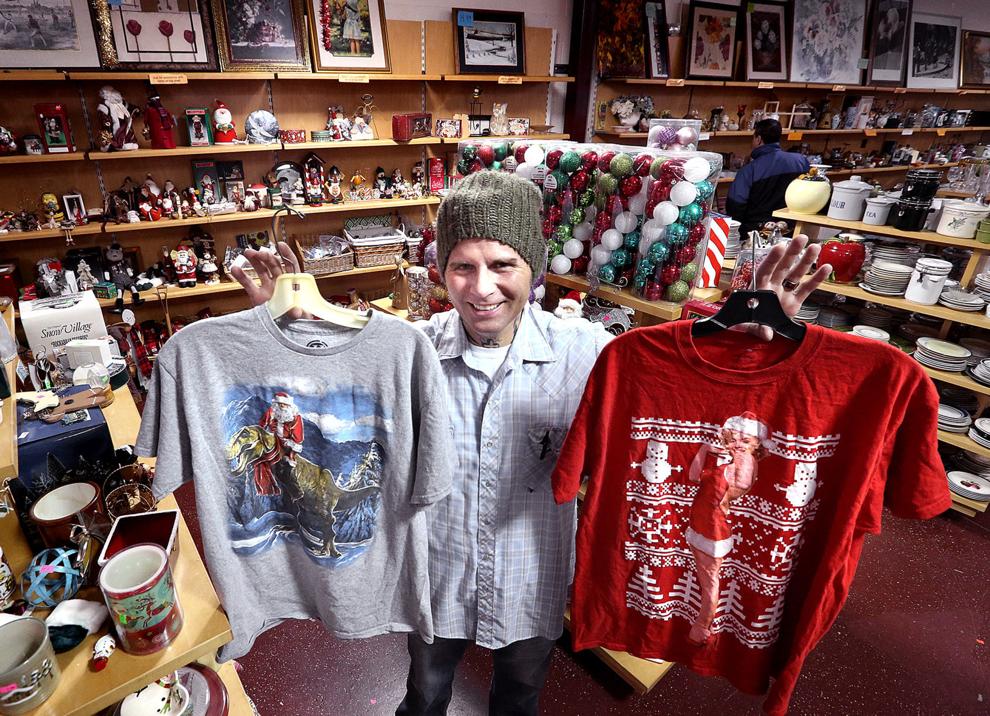 Anybody panicking that the Grinch stole the Salvation Army's annual Christmas Boutique because it isn't at its traditional home need not fear: It just moved seven or so blocks closer to the North Pole.
The popular boutique could not be set up at the vacant Sara Lee Bakery Outlet at 66 Copeland Ave., as it has been for several years, because the building was sold, and the corps no longer can get it rent-free, said Nick Ragner, the corps' development director.
Unable to find another location for free or slashed rent, corps administrators opted to move things around at the Thrift Store at 728 Copeland to make room for a smaller-scale boutique, he said.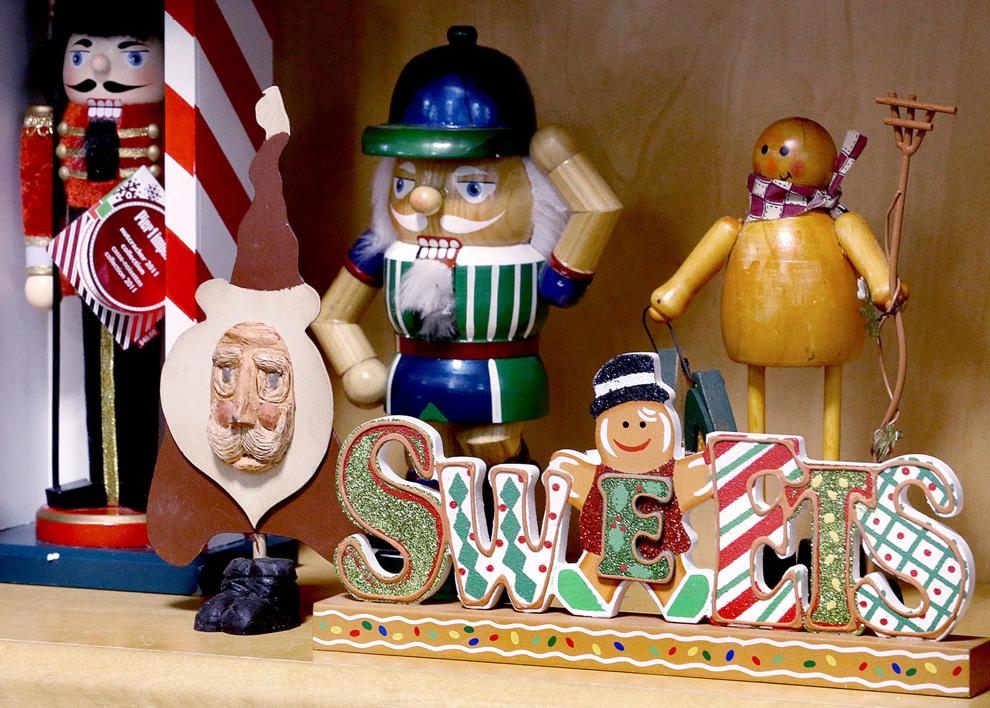 "A lot of people were bummed because we couldn't have the old boutique, and we were bummed, too," Thrift Store manager Jeremiah Conca said. "It's a smaller area, so it's more of a treasure hunt if you want to find something in particular."
On the other hand, there are advantages for both customers and the corps in having the Christmas corner in the store, he said, adding, "You might come in for a wreath and leave with a wreath and a bedspread," he said.
The store has plenty of both, as well as a variety of Santas, other decorations including baskets full of brand-new ribbon and tubes full of new ornament balls, a slew of small houses and buildings for Christmas villages, all sorts of holiday dishes, stockings to be hung on mantles with care, pots of fake poinsettias that could fool a florist, dolls and enough Christmas tchotchkes to make a hoarder happy.
There are fake Christmas trees that look like they have plenty of life left, Christmas dolls and even an adult-size Santa costume in the Winter Wonderland, which opened in mid-October.
The corps has a warehouse full of additional items, although donations have been running so heavy that staffers haven't even tapped much from storage, Conca said. The shelves are restocked to the brim daily, typically with four to five shopping carts of items a day.
Although there isn't enough room for the racks of ugly sweaters like those at the old boutique, boutique 2.0 has ugly sweaters galore spread throughout the store, Conca said. That basically makes the quest to find one more challenging, he said, noting that many people like to find one that's only slightly ugly and make it even more horrid with gaudy balls and other decorations.
Among the Christmas T-shirts are one with Santa riding a T-rex, which Ragner mused might be called TyrannaSantaRex, and one of a festive Marilyn Monroe in a coquettish pose.
Shoppers benefit financially from the smaller quarters in the store's quest to move merchandise out the door, Conca said.
"The price point is dramatically cut," he said. "Items that might have sold for $5 last year might go for 99 cents now."
Another advantage is that the Thrift Store gives Christmas shoppers more time than the other location, which had limited hours and was closed on Mondays in addition to the regular Sunday shutdown, the store manager said.
The Thrift Store is open from 9 a.m. to 6 p.m. Monday through Friday and 9 a.m. to 5 p.m. Saturday, according to its website.