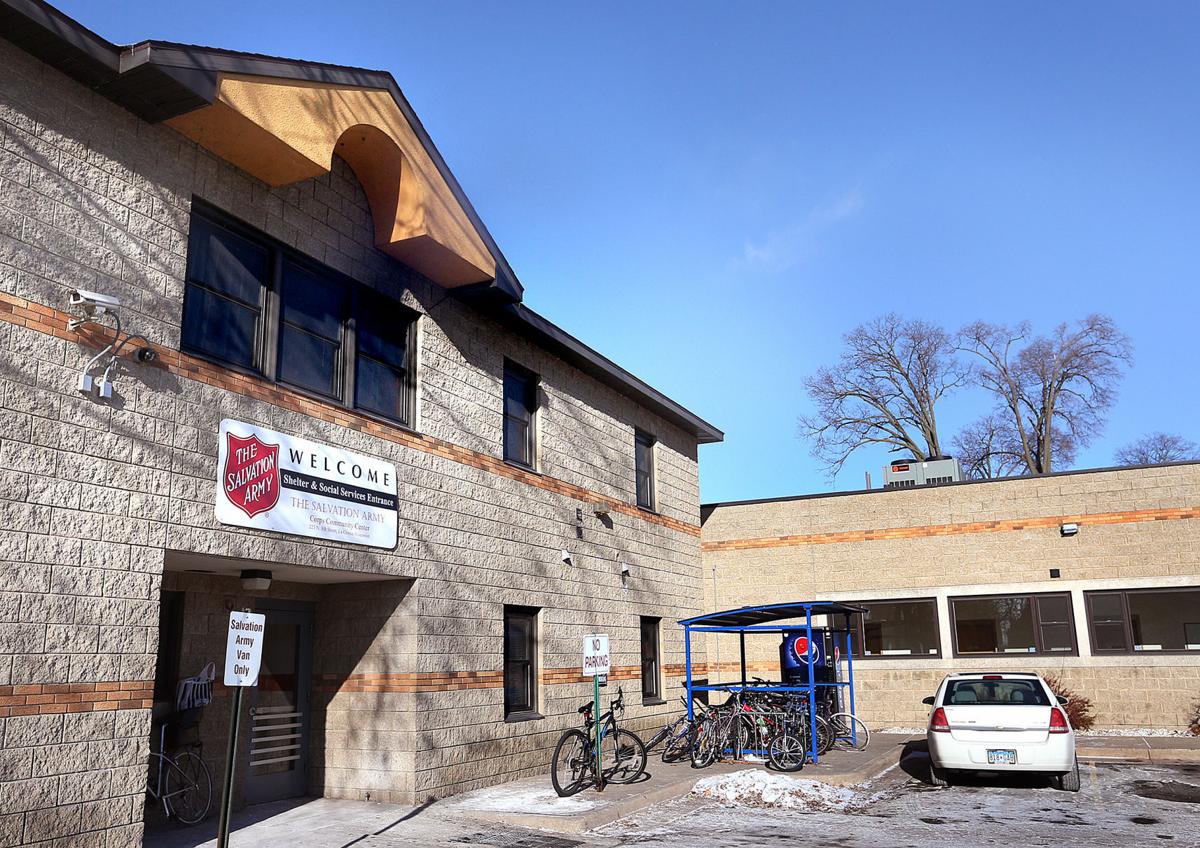 The Salvation Army of La Crosse has reversed a decades-old policy and lifted the requirement that every adult checking into its emergency shelter take and pass a Breathalyzer test to be allowed entry and stay overnight.
The change, begun with a soft opening before Thanksgiving and now in full force, represents a "giant cultural shift," because the previous rule had been in effect for 30 to 40 years, said Kelley Waddell, social services coordinator for the corps.
The local corps enacted a new policy, after obtaining approval from its division office in Milwaukee and regional headquarters in Chicago, in part to avoid turning people who aren't impaired from the shelter in The Salvation Army headquarters at 223 N. Eighth St., Waddell said during an interview Thursday.
Corp officials discussed the change with representatives of the city's Police Department, two hospitals and the La Crosse Warming Center — the other major shelter in town — in part to continue the emerging model of collaboration among all players, she said.
Previously, under the zero tolerance policy, a person who blew even 0.01 percent blood alcohol content was denied access, she said.
"Anything over 0.00 was considered a fail," she said.
That policy was in place partly to ensure the safety of children in the shelter, she acknowledged. Some agency board members expressed concern about the potential risk in discussing the change but relented to see how things went, she said.
"With our population, a huge number of people are battling addiction," and the question arose about whether the previous policy was helping them, Waddell said.
"Now, we are using a harm-reduction model, trying to get people to see the harm they do to themselves" with addictions, she said.
The facility, which can accommodate about 80 people, including several families, still administers Breathalyzer tests but does not require everyone to take one, Waddell said.
Mandating the test is based on someone's behavior, she said. If it appears that a potential client has imbibed, that person must take the test to help establish a baseline of acceptability and, if anyone needs to be referred to a hospital for detoxification, to provide that number, Waddell said.
If the person's behavior is such that there is no threat to the individual, Salvation Army staff or other shelter inhabitants, admittance is approved, she said.
A handful have been denied entry since the policy began, and three who returned the following night were able to enter, she said.
"Actually, it's been going great," Waddell said. "The biggest thing is that some we would have turned away before now can stay."
That leeway is especially compassionate during sub-zero cold spells enveloping the Coulee Region now, she said.
It also allows the corps to maintain consistent case management and counseling, she said, adding, "It is a nice way to keep them within our reach."
Previously, only The Warming Center, which Catholic Charities operates and accepts only people who are 18 or older, allowed people who had been drinking to be overnight guests.
Warming Center coordinator Mark Schimpf welcomed the change, saying, "It removes a barrier and enhances the way I'm able to collaborate with them and keep people safe.
"It's easier than it was before, when I knew I couldn't send somebody there" if the person had been drinking but was behaving reasonably, Schimpf said.
The warming center, at 413 S. Third St., can accommodate 40 people overnight in recliners, although Schimpf said, "It's been running a little higher than normal, but not as high as I had thought."
Schimpf described The Salvation Army's change as "a really positive development, because we can be a lot more flexible, and there isn't as much disparity between us.
"We can keep more people safe," he said.