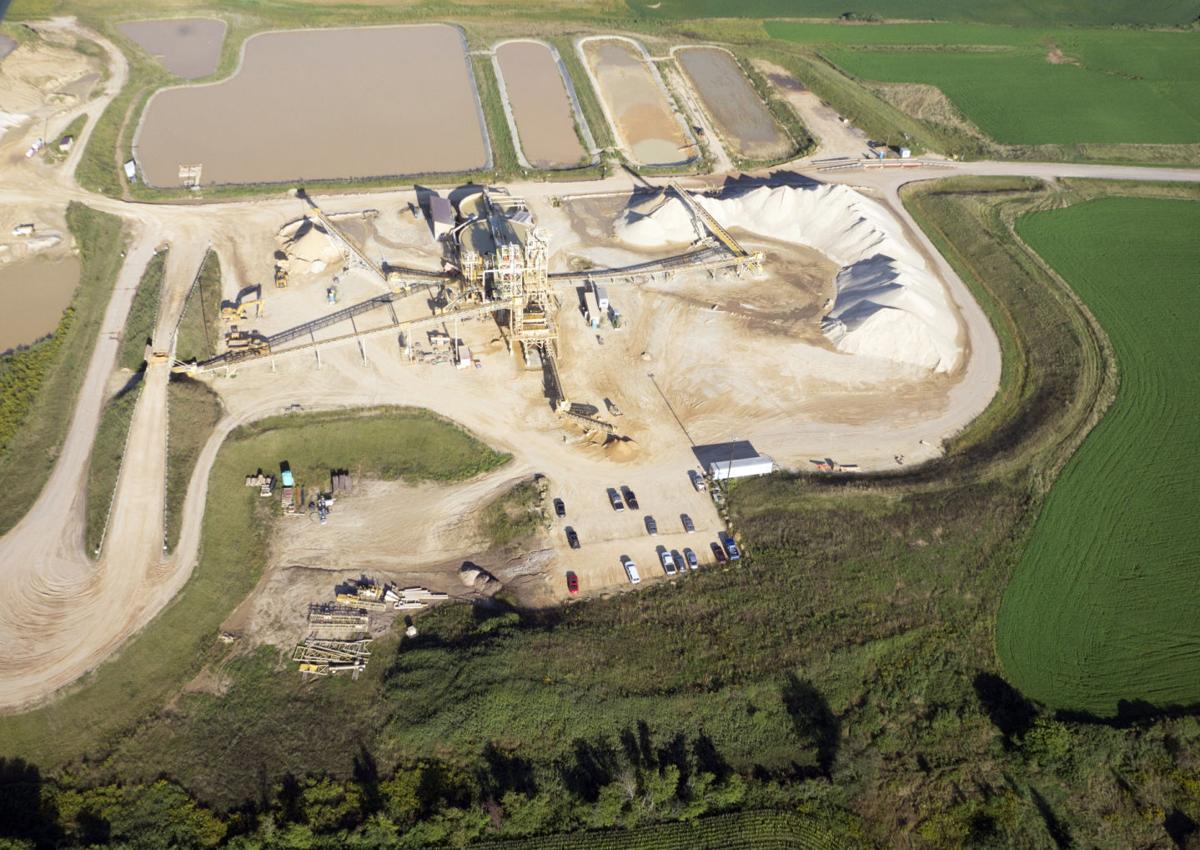 CHIPPEWA FALLS, Wis. — A Chippewa County sand mine has applied for a permit to expand from 176 acres to more than 1,000 acres, according to county documents.
Chippewa Sand Co., which mines 142 acres of a 176-acre site near Bloomer in the town of Cooks Valley, estimates mining the expansion would take 60 years.
If the 1,084-acre permit is granted, Chippewa Sand Co.'s would be the largest active sand mine in the county, county project engineer Christien Huppert said.
The largest permitted sand mine in the county is Northern Sands in the town of Howard. It is permitted for 1,319 acres.
That permit estimates a 60-year timeline, but that may change, Huppert said.
"They project deposits and expansion to last approximately 60 years, but language in there (states) it's completely dependent on market conditions," Huppert said.
A town of Cooks Valley official said the town could impose a stricter time limit on the permit.
"The town will maybe only issue a permit that'll last 20 years," said Darrel Fehr, town of Cooks Valley chairman. "The reclamation plan isn't for the whole mine. It's just for a certain portion of it for now, with the option they can expand into the rest. … We can look at it again in 20 years."
The town will work on the Chippewa Sand Co. permit this fall, Fehr said.
Fehr hopes the town will build other factors into the permit.
"We'd like to see smaller acreages open, (to) reclaim a little faster than what they have been," Fehr said. "Trucks tracking dirt on the road … we will address stuff like that, to be sure they're sampling groundwater, (making) property value agreements, so we can protect public property value out here."
The town will hold a preliminary meeting June 20, which town officials will confirm next week, Fehr said. At that meeting, he expects Chippewa Sand Company representatives to explain their plan.
The town of Cooks Valley is popular with sand mines. It houses three, Fehr said: EOG, Chippewa Sand Co. and Preferred Sands.
While he hasn't heard many complaints from residents about Chippewa Sand Co.'s existing mine, Fehr expects the town to work with the mine to develop a permit.
"We're open to working with them and trying to develop a permit. But I'm not saying it's always easy," he said.
The county will hold a public hearing on the matter at 7 p.m. June 26 in Room 302 of the Chippewa County courthouse, 711 N. Bridge St., Chippewa Falls.
The hearing will review Chippewa Sand Co.'s reclamation plan, a plan detailing how the company will replace topsoil, re-plant native plants or restore the area to its natural state.
Non-metallic mines are required to create a reclamation plan, according to county ordinance.
At the hearing, members of the public can comment, Huppert said, but only on the reclamation plan.
Attendees will not be allowed to comment on "traffic, setbacks, blasting, hours of operation, noise or dust control or the question of whether to use the land for mining," according to a county public notice.
Chippewa Sand Co.'s initial mine received a permit from the county in 2011.
The company must also obtain a general stormwater permit from the Wisconsin Department of Natural Resources.
If the 1,084-acre permit is granted, Chippewa Sand Co.'s would be the largest active sand mine in the county.