ONALASKA — Wisconsin Public Service Commissioner Mike Huebsch honored Schneider Heating and Air Conditioning on Tuesday for the Onalaska company's efforts to promote energy efficiency.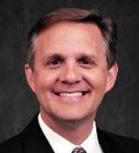 Schneider has been a partner since the beginning of Wisconsin's Focus on Energy program, which is funded with a percentage of utility revenues and provides technical support and financial incentives for residents and businesses to lower their overall energy use.
Co-owner Mark Schneider said Focus rebates, which average around $600, help his customers afford more efficient furnaces and air conditioners that ultimately save them money.
"It's really affordable," he said. "It makes a fast return on investment."
According to program records, last year Focus on Energy provided more than $53 million in rebates for insulation and energy-efficient lighting and equipment that saved enough gas and electricity to run 141,000 furnaces nonstop for a year and power nearly 52,000 average homes.
An audit released earlier this year found the Focus on Energy program spending in 2015 and 2016 supported more than 2,400 new jobs, nearly a third of them in manufacturing. Those projects are expected to result in the addition of more than 6,000 more jobs over the next two decades.
The program found that every dollar invested in Focus on Energy generated $3 in total benefits.
Huebsch said the roughly $100 million invested in the program each year ultimately saves money for all Wisconsin utility customers, said Huebsch, a former state Assembly representative from West Salem.
"Because as they use less energy or we use energy more efficiently, perhaps we won't need a new transmission line. Perhaps we won't need to build another generation plant," he said. "All those things benefit all of us."
Earlier this year the three-member Public Service Commission voted unanimously to continue the program's focus on total energy consumption rather that trying to target the occasional spikes in demand, which consumer advocates say could help avoid the need for more power plants and transmission lines, such as the $580 million Badger Coulee line now under construction between La Crosse and Madison.
Huebsch said those transmission projects are more about enabling remotely-generated renewable energy, whether from wind farms in Minnesota and Iowa or utility-scale solar gardens in Wisconsin.
Schneider, an 81-year-old family-owned business, is one of 16 businesses to receive a Focus on Energy Excellence Award. It is among the top two business partners in northwestern Wisconsin in terms of customer incentives and is one of a handful of HVAC contractors certified to perform home energy audits.
"These guys just jumped on it," said Jessica Wagner, Focus on Energy's marketing director.