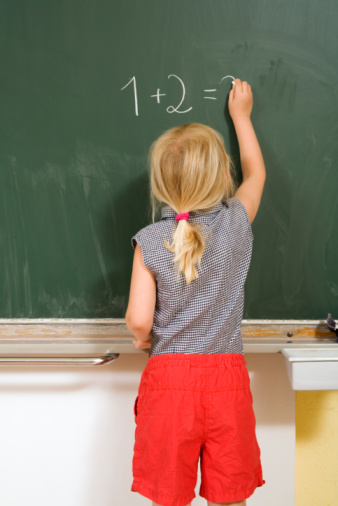 Health insurance programs have been a common target for cash-strapped school districts after the end to collective bargaining last year allowed officials to tweak plans and swap providers to balance budgets.
For many Wisconsin school districts, that meant leaving WEA Trust, one of the state's largest insurers of teachers and school staff. A nonprofit carrier created about 40 years ago by the state's teachers union, at its peak the trust insured nearly 60 percent of the state's school districts. But it has lost about 7,000 health plan subscribers in the past 12 months as districts have found more affordable options.
In March, Onalaska School District officials dropped WEA Trust for a dual-choice insurance option offered by Gundersen and Mayo-affiliated HMOs. Cashton School District switched to Gundersen in 2011. The La Crosse School District stuck with WEA Trust only after the insurer agreed to lower its rates.
But now some districts are switching back to WEA Trust for the same reason they left: to save money.
Bangor School District abandoned WEA Trust for Gundersen Lutheran Health Plan and is now switching back because Gundersen plans to increase rates 10 percent.
"The time when you can just eat a 10 percent increase is over," Bangor Superintendent Roger Foegen said. "We thought we had entered into a partnership with Gundersen that would last for a few years, but we weren't willing to eat that kind of increase. It's not fair to our taxpayers."
Complaints from school staff about Gundersen's customer service also influenced the decision, Foegen said. Gundersen said there are always bugs to work out when taking on a new customer.
The move seems paradoxical, but some districts may find savings by leaving WEA Trust; others will save money be switching back. Onalaska will save about $660,000, Bangor about $80,000.
Limits put on public unions last year by the state created the flexibility for school districts such as Bangor and Onalaska to weigh options and find savings wherever they may be, unfettered by union contracts, said Cullen Werwie, a spokesman for Gov. Scott Walker.
"Taxpayers and teachers and school district employees can get the most bang for their buck," he said.
Bangor isn't the only school district in the state to double back after leaving WEA Trust for a competitor. Insurers will come to a school district with a low bid for the first year and raise the rate at the first chance of renewal, said Steve Lyons, a spokesman for WEA Trust.
"We've regained some of them already," he said.
Like Bangor, Cashton was confronted with a rate increase, but officials decided to stay with Gundersen for one more year, opting for an 11 percent hike over a laborious bidding process, Cashton Administrator Brad Saron said.
"We felt that for this year that it wasn't worth it," he said. "Although we're going to strongly consider it next year."
Insurance rate increases are usually based on the health care costs of the insured group, said Dr. Gary Lenth, CEO and medical director for Gundersen Lutheran Health Plan.
When health care costs in general are rising, that's going to be reflected in the premium rate when it comes up for renewal, Lenth said. "We do what we can to moderate that as much as possible."