At the same podium, roughly an hour apart, Scott Walker and Tony Evers traded barbs over roads, schools and taxes — issues that will go a long way toward deciding this fall's hotly contested race for governor.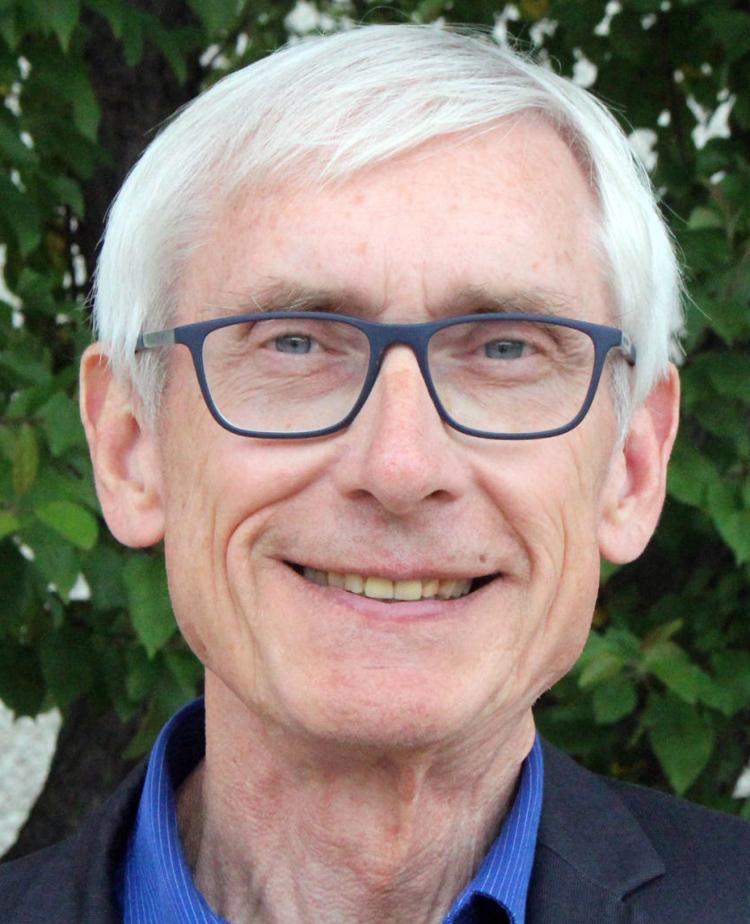 The candidates made the remarks Monday morning at the La Crosse Center, where the Wisconsin Counties Association was holding its annual conference.
"The difference between me and Tony Evers is he says he'll announce his transportation plan after the election. I think that should be a warning to taxpayers," said Walker, who on Monday proposed a significant increase to the state's General Transportation Aids, which counties use for road maintenance.
"We believe it's important for transportation. It's important for safety. And we certainly think it's important for commerce," he said.
In making his case to voters, Walker argued that Wisconsin is in a much better place than when he was first elected in 2010. He touted historically low unemployment rates, the success of schools across the state, and his own ability to keep taxes low.
The governor also pushed back against Evers' claims that Walker might end health care protections for people with pre-existing conditions, saying his family's medical history has made him sensitive to the importance of such protections.
"I hope (voters) cut through the negative ads and look at the facts," he said.
Evers, the state superintendent of public instruction, urged voters to recognize the differences between Walker's record and campaign rhetoric. He chided Walker for failing to develop a comprehensive transportation plan, for slashing funding for education and for stripping counties of their power to make decisions.
"These failed policies have to be turned around," he said. "He's had eight years to correct it, and that has not happened."
Evers refuted the notion that he would raise taxes, saying he would take a closer look at the way state funding is dispersed to ensure that towns and school districts have the resources they need.
He vowed to "bring people together and develop a sound, comprehensive plan around transportation and infrastructure.
And he promised to close the "dark store" tax loophole that allows big-box retailers to reduce their property taxes, sometimes at the expense of homeowners and small businesses.
"We will close that loophole … as soon as humanly possible," Evers said. "There is no reason why that law exists, and we have to change it. It's an issue of fairness."
Despite the mud-slinging between the two campaigns, Walker and Evers each tried to strike a positive chord during their visits on Monday.
Walker said he is committed to running a clean race, pointing out that only a handful of his campaign ads have criticized Evers by name.
For his part, Evers said it was important for voters to remain true to their values — values that he claims to share.
"What unites us," he said, "far exceeds what divides us."