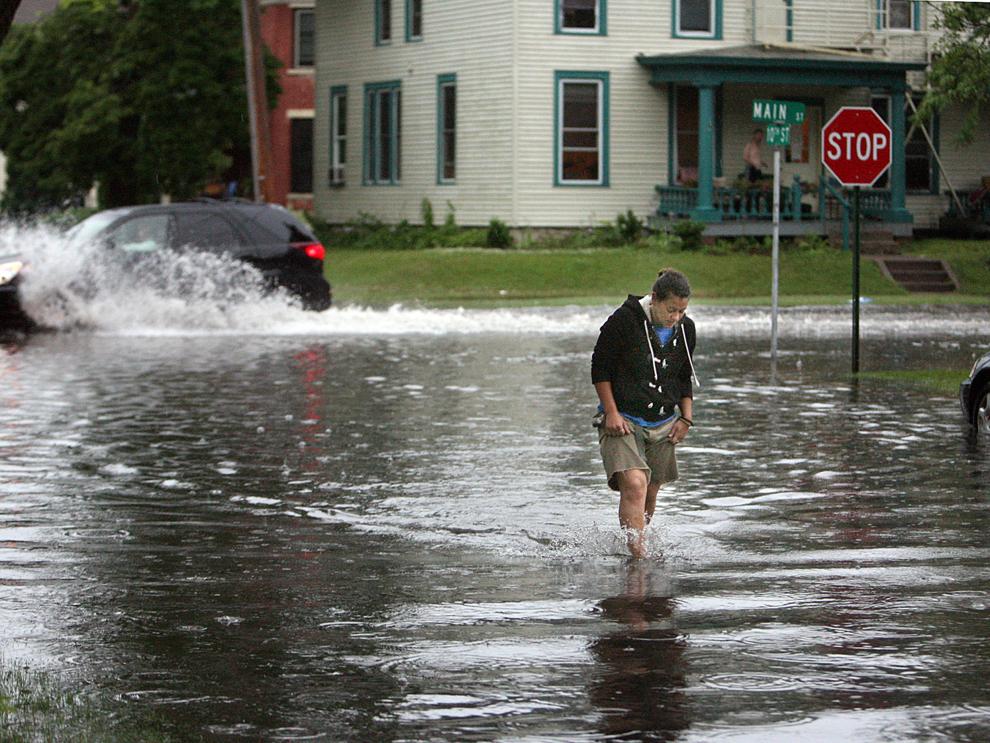 A series of scattered storms will roll through the area in the late morning today, followed by more storms in the evening, some of which will be severe and could produce damaging winds, hail, torrential rainfall and possible tornadoes.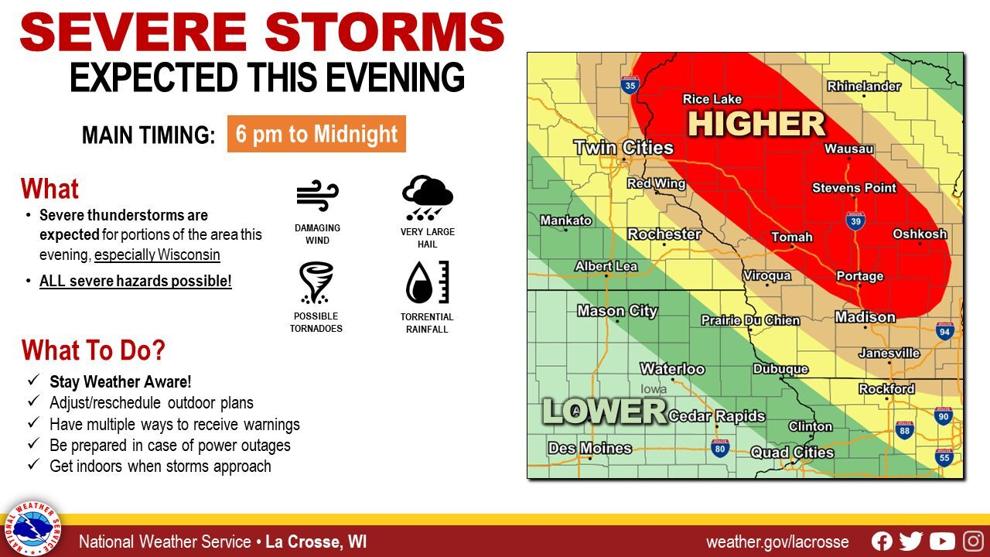 The highest storm chances currently are predicted across much of Wisconsin. La Crosse and its surrounding communities are in an "enhanced" category for storms, which means numerous severe storms are possible, and any storms will be more persistent and some will be intense. The severity grows for communities to the east across the state, but in its latest update this afternoon the NWS emphasized that these boundaries can change, encouraging everyone to stay "weather aware."
The severe storms are expected to sweep through the area from Minnesota and Iowa between 6 p.m.-midnight tonight, but the string of morning storms could impact the path the later batch takes, the NWS said.
Some street flooding is anticipated for urban areas as a result of heavy downpours. Drivers are advised not to drive through flooded roadways.
In addition to dangerous storms, the NWS is also warning the area of dangerous heat hitting the area Wednesday.
Heat indices will range from 90 to 105 degrees, with the highest temperatures expected between 1-7 p.m.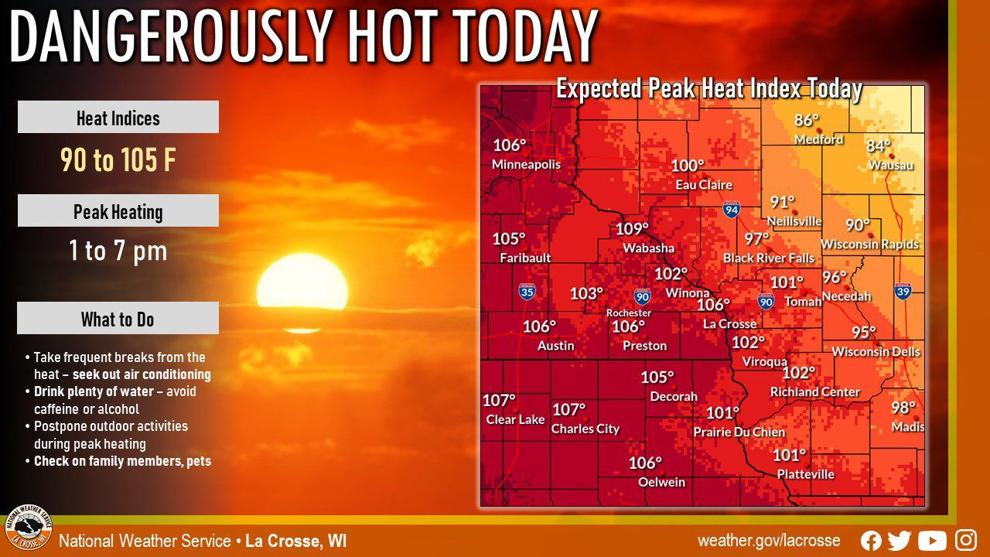 Officials urge the community to take precautions for any outdoor activities, including rescheduling or postponing during the hottest parts of the day, taking breaks in air conditioning or cooler areas and drinking plenty of water. The NWS is also reminding residents to check on family members and pets during the heat.
The temperatures could reach 106 degrees in La Crosse, 102 in Viroqua and Winona, and 100 in Eau Claire, the NWS predicts. 
The extreme heat is expected to diminish by Thursday as the string of storms brings a cold front into the area overnight.
Residents should have a plan in place for the storms, and the NWS recommends having multiple ways to receive alerts for weather. Those who may have plans outdoors, or are doing things such as camping or traveling throughout the state, should stay weather aware.
This is a developing story and may be updated throughout the day.