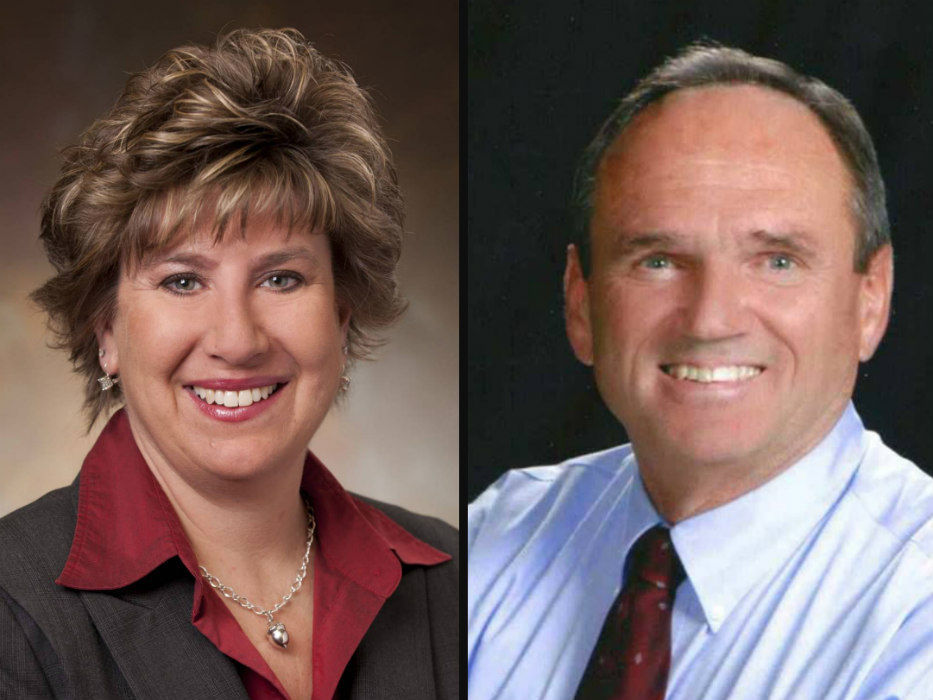 State Sen. Jennifer Shilling declared victory in her first race for re-election Friday, retaining a narrow vote margin after a recount this week of more than 89,000 ballots.
The La Crosse Democrat, who is her party's leader in the Senate, edged Republican challenger Dan Kapanke, who sought the recount after the initial tally had Shilling ahead by 56 votes.
La Crosse County completed its recount at midday Friday.
Numbers provided by the Wisconsin Elections Commission on Friday evening had Shilling's margin of victory at 61 votes, with 43,585 votes for Shilling, 43524 for Kapanke and 2,093 for Chip DeNure.
Both Shilling and Kapanke issued statements indicating that the matter was settled.
"With the result of the race once again confirmed, I hope we can put this election behind us and continue moving forward on the issues that working families are concerned about," Shilling said in her statement. "It's time to get to work strengthening our schools, investing in infrastructure and expanding economic opportunities in our state."
You have free articles remaining.
In his statement, Kapanke congratulated Shilling on her victory. "I wish her the best, and know that when she returns to Madison she will represent all of the voters in the 32nd District. What a great responsibility and privilege for her to do so," he said, adding that the recount ensured that "each and every vote that was cast was recorded correctly and fairly."
Any changes in the votes came not because a defective process or machinery, but because of voter error. In some cases, La Crosse County Clerk Ginny Dankmeyer said, voters put a check instead of filling in the box or they might have neglected to properly fill out their absentee ballots. Other vote changes came because voters partially filled in the box for one candidate and then completely filled in the box for the other candidate, resulting in an "overvote" so neither candidate got the vote when the ballot was scanned.
And, she added, "there were no signs of Russian elves. That was the joke throughout the recount."
Although it was a lot of work, especially considering the clerk's office is scheduled to move out of the existing administrative center into the new building on Dec. 13, for Dankmeyer elections and recounts are a core part of what her office does.
"This is our Super Bowl. This is our way of proving what we're doing is right," Dankmeyer said.
Clerks offices across the state have a presidential recount to undertake. Dankmeyer said work on that will begin Monday and should be done within three days as part of the work of that recount already was done as part of the Senate recount.
Shilling expressed appreciation for all the people involved in the recount.
"I want to thank all of the local election officials, poll workers, volunteers and observers who put in many long hours to protect the integrity of our electoral process and make sure every vote was counted," Shilling said. "Once again, their efforts have resulted in another clean, open and transparent election in western Wisconsin."