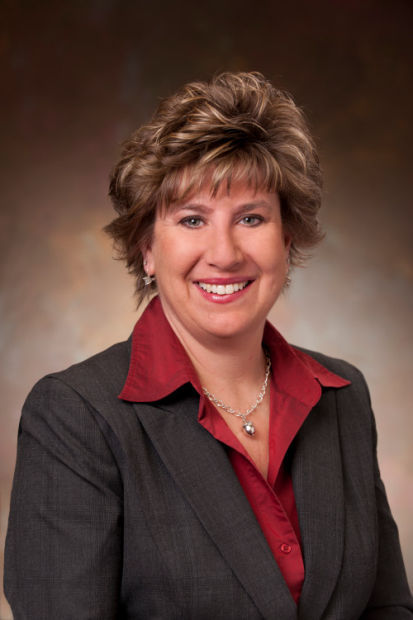 State legislators have started pitching ideas for holding Wisconsin's voucher schools to higher standards now that they can receive public funds.
A proposal being crafted by state Sen. Jennifer Shilling, D-La Crosse, would force voucher schools to follow the same laws that govern public schools. These laws protect student safety, encourage openness and ensure a quality education, Shilling said.
She and three fellow Democrats still are working to fine-tune the bill's language, Shilling said.
According to Shilling staffers, the bill would require voucher schools:
Hire only licensed teachers, and perform background checks for faculty and administrators;
Have a governing body that meets at least once a month and is subject to open meetings laws;
Follow open records laws for voucher students;
Follow rules for expulsion set by state education officials;
Report reading test results and provide help to struggling students;
Prove at least two years of operation and no more than 49 percent voucher enrollment;
Undergo building inspections.
Shilling's proposal also would forbid taking voucher dollars to attend out-of-state private schools, hiking tuition to get more funding or using building depreciation as an extra cost for determining per-pupil voucher funding, according to her office.
Shilling admitted the bill will need bipartisan support to pass muster in the Legislature.
La Crosse School Superintendent Randy Nelson welcomed Shilling's recommendations.
"It paints, I think, a good picture of the kinds of accountability that our public schools have in place that have not yet been included in the accountability for private voucher schools," Nelson said.
The Republican-controlled state Legislature approved expanding vouchers statewide earlier this year as part of the 2013-15 budget. Aquinas Catholic Schools a week ago became part of the first wave of 25 private institutions accepted for the limited program.
Enrollment for the next school year is capped at 500 students total statewide. Aquinas officials have said they expect about 20 students to be approved for vouchers from the 100 local families that applied.
Accountability for voucher schools is not a new idea, Shilling said. It's been part of the debate since vouchers started in Milwaukee and spread to Racine.
Even so, Shilling hopes her recommendations are in the mix when new talks on the topic begin this fall. Lawmakers already have recommended new academic standards for voucher schools.
The plan, from state Sen. Luther Olsen, R-Ripon, and state Rep. Steve Kestell, R-Elkhart, would rate voucher schools the same way as public schools, and post results online. Wisconsin's public K-12 schools already are rated on a 1 to 100 scale based on math and reading scores, student progress and learning gaps.