Despite pressure from advocates, U.S. Rep. Ron Kind said he's not ready to support a single-payer health care bill.
Kind said he likes the idea of publicly-funded health insurance but has logistic and political concerns about how it would work and what it would cost.
"It's an aspiration I share," Kind said. "People feel passionate about it. But we've got to pay for it."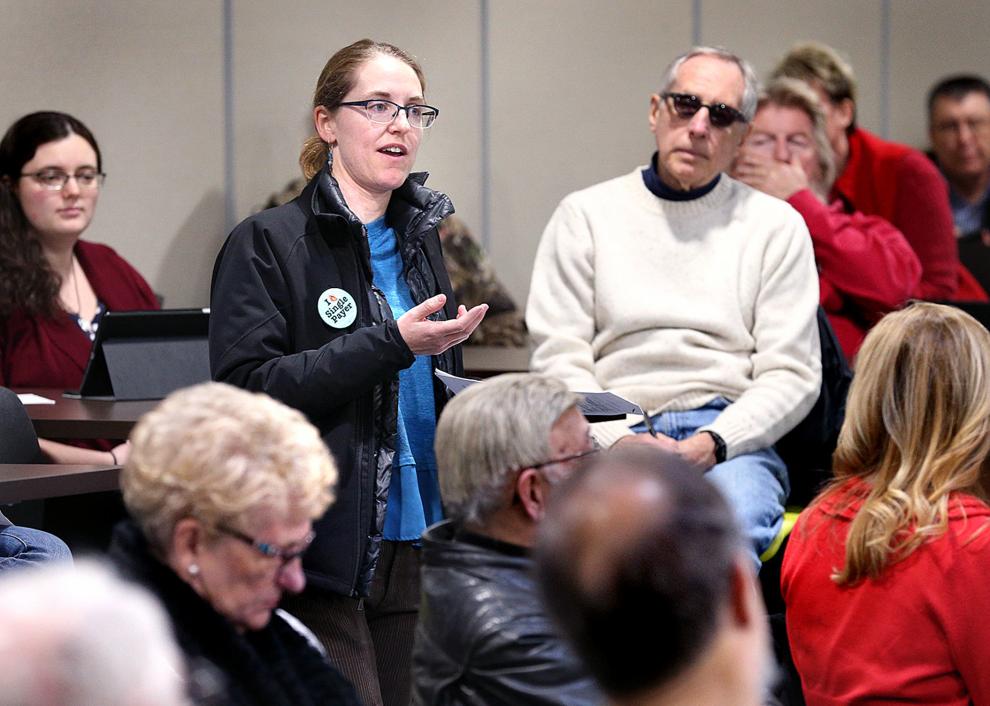 Single-payer advocates packed Kind's first 2018 district listening session, which drew about 60 people — including the Congressman's mother — to the Western Technical College campus in La Crosse Monday afternoon. The message was clear: sign on to House bill 676, which would establish a "Medicare for All" system.
Kind, a La Crosse Democrat, was elected to an 11th term without Republican opposition in 2016 after defeating a primary challenger who championed Sen. Bernie Sanders' healthcare plan. He said Sanders' bill needs work and that Republicans, who control the House and Senate, are still intent on repealing the Affordable Care Act.
"That's where the fight is today," he said.
Constituents at Monday's meeting urged him to use his knowledge and party clout to improve the bill.
Dr. Taryn Lawler, a family practitioner from Vernon County, said the insurance industry is not interested in lowering costs and asked Kind how he could be transparent on the issue when three of the top five donors to his last campaign were insurance companies.
"I'm a fierce independent voice in Washington," Kind responded.
More than 12 percent of the nearly $2 million Kind received during the 2016 election cycle came from the insurance industry, according to data compiled by the Center for Responsive Politics.
Federico Escobar said he slipped on the ice and hit his head during a short period when he was without health care. The concussion landed him in the intensive care unit for two days, where he was more worried about how he would pay the $30,000 bill than about his health.
Escobar said he never had to worry about coverage when living in Spain, Colombia or Sweden and can't understand why people do in "the most powerful country in the world."
"This is not a first-world country for a lot of us anymore," said Evan Dvorsak, an organizer with the Wisconsin Health Justice Campaign.
Asked by one constituent what would convince him to support a single-payer system, Kind said he first wants to address disparities in Medicare reimbursement rates (some doctors and hospitals are paid more for the same services than others), lower health care costs, and convince the majority of Americans that it would be a good idea.
"People with employer health care — it scares them," Kind said. "That's the political reality right now."
Dvorsak said he's been knocking on doors in Vernon County, where he's found strong support for government-funded health care.
"Single-payer healthcare is more popular than you are in our county, Mr. Kind," he said. "We're going to get Congress back, but only if you inspire us."