FSPA Sister Marlene Weisenbeck acknowledges that she didn't know anything about modern human slavery until she got a call from the White House in 2011.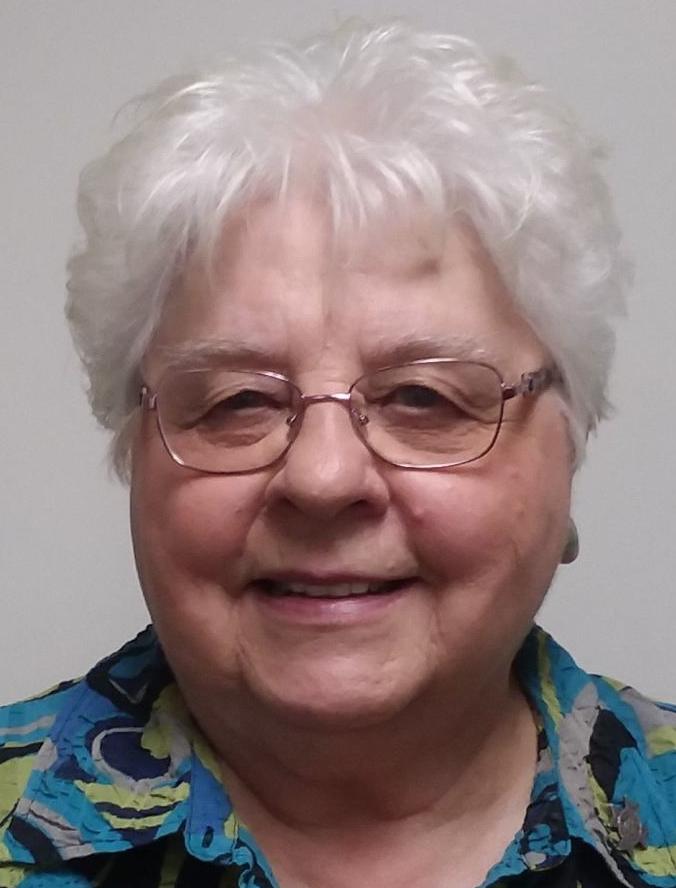 But that summons from the president spurred her two years later to found the La Crosse Task Force to Eradicate Modern Slavery.
Weisenbeck's initiating the task force, along with other national and local roles during her career as a member of the Franciscan Sisters of the Perpetual Adoration, prompted the Women's Fund of Greater La Crosse to select her for the Roberta Zurn Outstanding Women in Leadership Award.
The annual award, which Weisenbeck will receive at the Women's Fund luncheon on Oct. 18, honors women who have encouraged the advancement of women and girls.
When President Barack Obama appointed Weisenbeck to a two-year term on the White House Advisory Council for Faith-based and Neighborhood Partnerships in 2011, the council's title didn't provide much of a clue about the task at hand for her and other appointees.
Their assigned topic was modern slavery, which Weisenbeck learned encompassed all types of mistreatment, including sex trafficking and smuggling of immigrants for the equivalent of slave labor in the U.S.
Council members included "mostly heads of major churches and nonprofits … and it was pretty clear none of us was familiar with the topic at all," Weisenbeck said in an interview.
They met with government agencies whose missions are to confront and counter individuals and groups who mistreat others.
"We also met with survivors," she said. "The movement toward ending slavery must listen to survivors.
"The conundrum with present-day slavery is that it inherited from our whole culture of slavery," Weisenbeck said.
President Abraham Lincoln's Emancipation in 1862 didn't end slavery, she said, adding that it continues in racial injustices and has morphed into other forms.
"The assumption about ending slavery is different from reality. The posters for selling human flesh now are ads on the internet, in a whole different language," the 76-year-old Weisenbeck said.
"As many people find out what it is, they are horrified at its different manifestations," she said. "Many times, when we are not close to it, we think it can't happen here."
The message Weisenbeck brought back from the national council's research is that it can, and does, happen here, unless people acknowledge the peril and resist it. The La Crosse Task Force to Eradicate Modern Slavery has attracted more than 50 participants to its mission.
Weisenbeck, who has made more than 100 presentations on the topic to other organizations nationally and locally, organized two major conferences for people who want to eliminate human trafficking, especially the commercial sexual exploitation of children, in the Coulee Region.
"What's really nice is that organizations are beginning to say, 'We have to take this up,'" she said. "That's exactly what we want to do."
The task force also hosted a roundtable last month with a grant from the Women's Fund that brought together stakeholders in the community. It plans to use information gathered there "to develop a standardized advocate training program that is specific to the needs of our community," said Women's Fund executive director Kaycie Green.
"I think it is important and smart to recognize that, while we share issues like human trafficking, the solution needs to be specific to the community to work," Green said.
"Sister Marlene was chosen to be recognized with this award for obvious reasons," Green said. "Her contributions have shaped the way we talk about survivors — instead of victims — of trafficking in our community.
"We are no longer putting the burden of this crime on the people who have suffered the most — law enforcement has stopped using words like 'prostitute' to talk about the women who are affected by this horrible crime," she said.
The task force has linked service providers, such as hospitals, health care agencies, shelters and law enforcement, to generate resources to help people who are being trafficked, Green said.
"Previously, their only recourse was to arrest the trafficked individual," she said.
Green lauded the task force for operating "on a shoestring, proving that philanthropy is about more than money. It's about making a difference with whatever resources you have. Giving your time to solve a community issue is immensely valuable."
Roberta Zurn, a retired elementary school teacher who died in 2003, was regarded as an extraordinary philanthropist. A member of and volunteer for many local public and private groups, Zurn left a bequest to the Women's Fund that is used to provide a monetary element to the award.
Recipients receive $1,000, with $500 to be donated to the charity of their choice and $500 to be used for personal development — or they can choose to give all of it to charity.
Weisenbeck's resume includes a host of major accomplishments, including being president of the FSPAs from 2002 to 2010 and chancellor of the La Crosse Diocese from 1997 to 2002. She also was an officer and past president of the Leadership Conference of Women Religious, an association of the leaders of Catholic women religious congregations in the United States.
Asked how her involvement with the White House Advisory Council and the La Crosse Task Force to Eradicate Modern Slavery stacks up against those other positions, Weisenbeck said she can't begin to rank her various roles.
"I've always gone where I was called to go," she said. "Every one has a very high importance in my life."