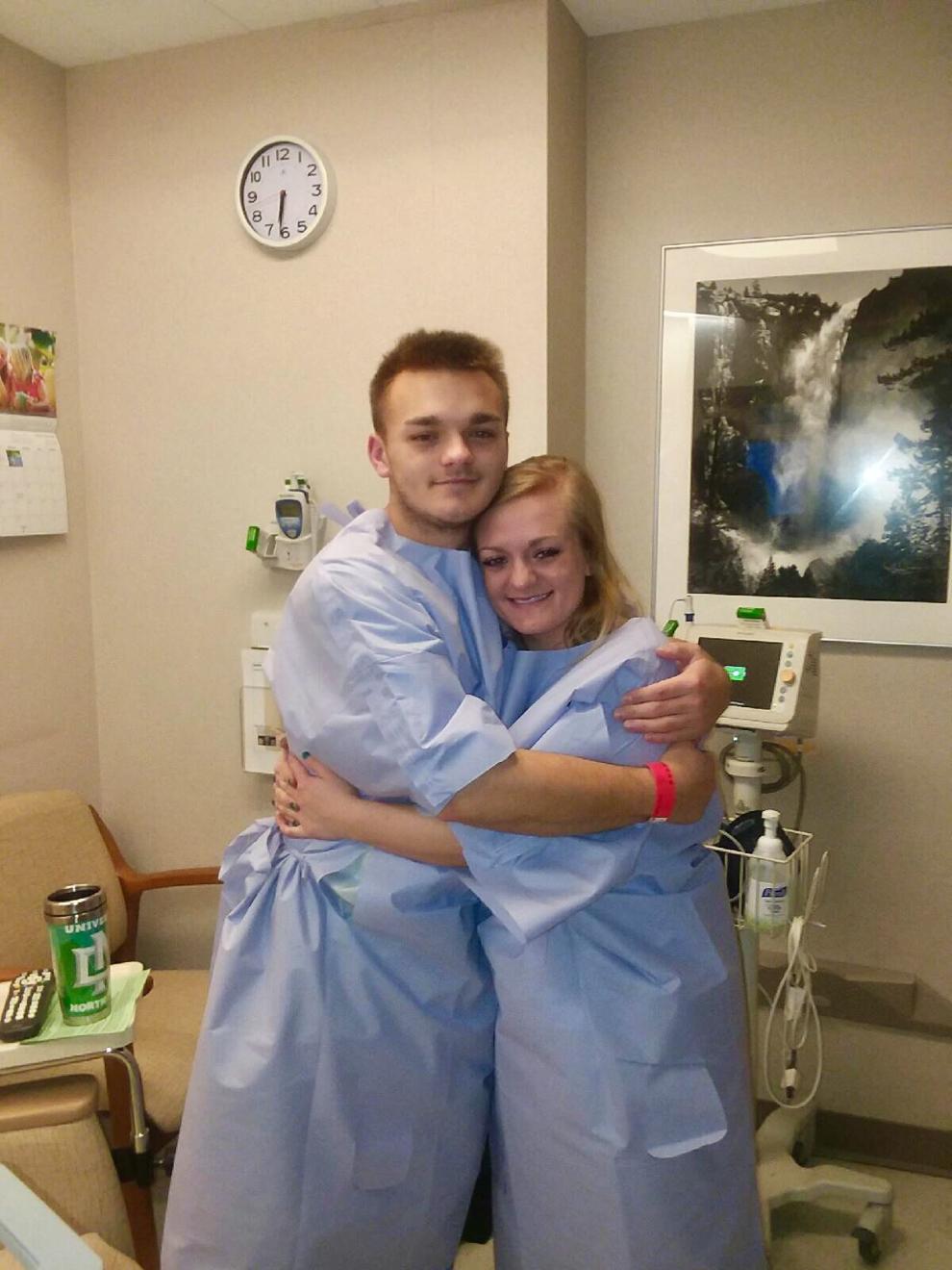 HOKAH, Minn. — When 18-year-old Jake Knutson was accidentally whacked in the face with a baseball bat by a little league player he was coaching last June, he had no idea where the injury would lead him.
The bat hit Jake with enough force to shatter his jaw, breaking it in two places. But when he got to the ER, the doctors quickly became concerned that the Hokah teenager had bigger problems than a broken jaw.
"That boy hitting him in the jaw was a miracle, it saved his life," Knutson's sister, Kaylen, remembered.
The doctors had noticed that Knutson's blood pressure was unusually high and after running some tests, discovered he had a kidney function of just 9 percent. That was the start of an incredible journey for Jake and his family.
Jake was transferred to the Mayo Clinic in Rochester, where doctors there determined he'd need a kidney transplant.
Jake's sister Kaylen, who works in Duluth, said she knew immediately she wanted to donate. She was a match, but the doctors were initially reluctant to let her be the donor because they thought Jake's kidney issues might be caused by lupus. They had to check that Kaylen wasn't also at risk of contracting lupus before they'd approve her to donate.
After more tests and waiting, the phone rang Dec. 21. The voice on the other end told Kaylen she'd been approved to donate.
"It was the best Christmas present I've ever received in my life for all of us," she remembers.
Jake, meanwhile, wasn't just dealing with kidney failure. Because of the baseball bat injury, his jaw also was wired shut. But mom Tanya said he showed real courage and the discipline to stick to the special diet recommended by the doctors, which meant he didn't need dialysis.
As word filtered out to the Hokah community of the family's struggle, something special happened.
Kaylen remembers her dad stepping outside their Hokah home and then telling her and mom Tanya to come out.
"Every single home in our neighborhood had green lights," she said.
The Knutsons had recently put a green light outside their garage because green is the color for organ donation awareness. Neighbors noticed and, in a show of solidarity, had each put out their own green light.
"The entire community has come together and shown the utmost support," Kaylen said. "There's no way to describe it, this community is just special and we want to recognize that."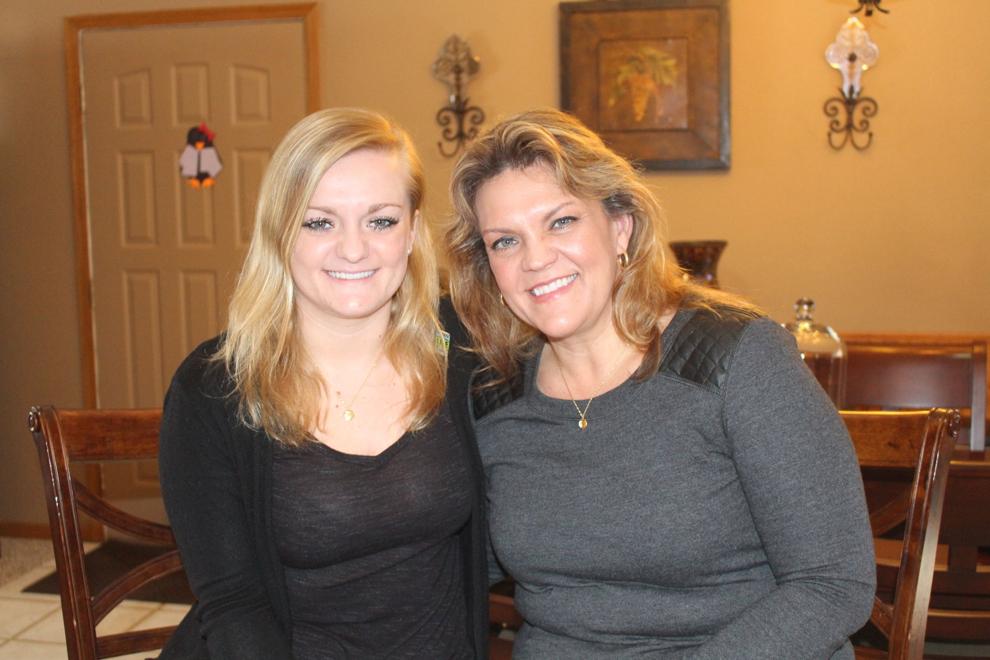 As mom Tanya prepared to travel to Rochester for the transplant operation, she said the support from the community filled her with strength.
"Our neighbors, what they did for us. … I'll never be able to thank them," she said.
The support was much deeper than the green lights. Among other acts, Jake's friends from his time playing basketball in La Crescent raised funds to help the Knutsons, and a Hokah fundraiser is planned in May for the family.
"It's a humbling place to be," Tanya said.
The transplant operation was a success, and Jake is now recovering at the Gift of Life House in Rochester. Kaylen said she never had any doubt about putting herself at risk to save her brother.
"The thing is, I know he would have done the same for me," she said. "We've always had that bond."
What makes Jake's journey even more poignant for the Knutsons is that less than a year before, Jake's best friend Mario Miller passed away at the age of 18 while waiting for a heart and lung transplant. Tanya remembers how Miller, who attended La Crescent-Hokah High School with Jake, stayed strong and kept his smile until the end.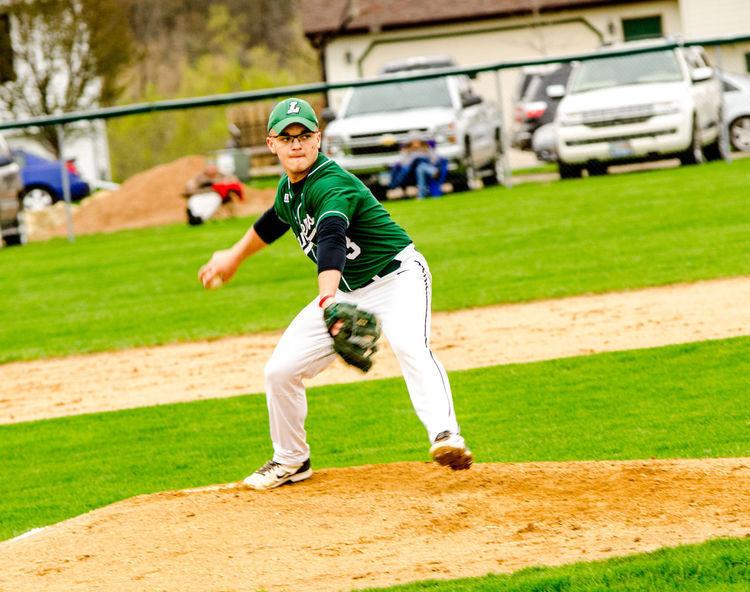 "He raised the strength in Jake," she said. "He watched him be so strong through something devastating. So I think, had that not happened, maybe Jake wouldn't be in the place he is now to cope with this."
Realizing how lucky they've been, the Knutsons want to dedicate themselves to raising awareness of organ donation to help others in similar situations to both Miller's and Jake's.
"You don't have to be a living organ donor," Kaylen said. "Just sign up. We've met so many people who are struggling and waiting."
The family expects Jake to come home in March, and he's already talking about playing baseball with the La Crescent American Legion in the summer and signing up for classes at Western Technical College in the fall.
Kaylen, who works as a behavioral health technician in Duluth, has taken weeks off work both for the surgery and to support her family. Her mom has a hard time coming up with the words to talk about the many ways Kaylen has helped.
"I just, what do I say to my daughter, I always try to find the words, but they just don't come out right," Tanya said, to which her daughter responded, "I tell her some things are just unspoken."