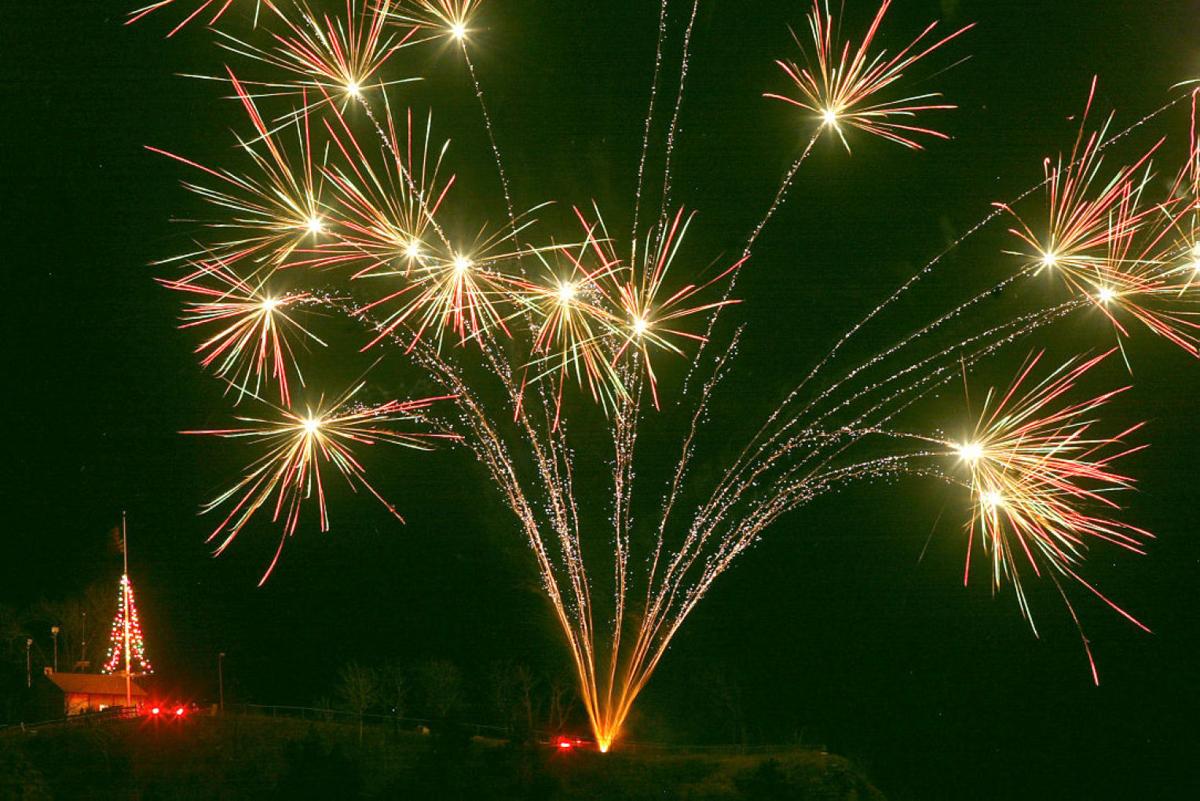 The La Crosse Skyrockers are expanding the heavens where their rockets will glare red, green, yellow — and any other colors in the starbursts they will fire off, not only from atop Grandad Bluff but also from Pettibone Beach this season.
The switch-up is for a couple of practical reasons, said Jean Latham, secretary of the Skyrockers, a nonprofit group with fuses stretching back to the 19th century.
"It's out of consideration for people below the bluff, who experience most of the noise," as well as families and groups who trek to Grandad to set off the pyrotechnic countdown to 2016 in exchange for a donation, Latham said.
"The bluff has got to be the coldest, windiest place on Earth — or at least, in La Crosse," she said, laughing. "It will be easier for people to go to Pettibone if they don't dress like ice fishermen, which is what you have to do, especially if they are families with small children.
"We thought we'd give it a try to see how it works out," Latham said, "but the view from the bluff is spectacular."
The Skyrockers' initial blasts for the season will take place Friday, after Rotary Lights organizers flip the switch to send electricity to the more than 3.5 million bulbs and displays in the 21st annual extravaganza at Riverside. The fireworks will provide a bombastic backdrop for Rotary Lights, which had its test run Monday night.
"It's big, just a punctuation is how I like to think of it," Latham said. "It's not really a show, but a pyrotechnic event."
The Skyrockers also will shoot for the stars to help kick off the annual Lights Over North La Crosse from 4 to 6 p.m. Saturday at Copeland Park.
The mortars then will go silent until Dec. 1, when shells will blast from Grandad Bluff in the first media night and official beginning of the countdown, and Dec. 2 and 3 from Pettibone, also for press events.
Another Skyrockers save-the-date event will be the group's annual Stuff the Mortars fundraiser and open house from 1 to 4 p.m. Dec. 5 at Myrick Park. That event will feature explanations and displays of how fireworks "work," refreshments and demonstrations where those attending can push a plunger to set off some pyrotechnics.
During the month-long countdown, the Skyrockers will fire their works from Grandad at 6 p.m. on Tuesdays, Fridays and Sundays and from Pettibone at 6 p.m. Mondays, Wednesdays, Thursdays and Saturdays.
Rotary Lights President Pat Stephens is enthusiastic about the four nights of fireworks each week across from Riverside.
"It was a great idea, and it should be a nice addition," he said. "We are promoting that, too."
Families and groups who want to sign up to light mortars at $25 a pop can choose whether they want to do so from Grandad or Pettibone by using the calendar at the Skyrockers' website at http://skyrockers.org/.
The rocket shows date back to the 19th century, when the group was known as the "Fireworks Committee." A group of 10 became the Grandad Sky Rockers in 1929, starting an annual tradition in which the fireworks have been shot every year except during World War II, when gunpowder was reserved for the war effort and mandatory blackouts prohibited nighttime light shows.
Get local news delivered to your inbox!
Subscribe to our Daily Headlines newsletter.