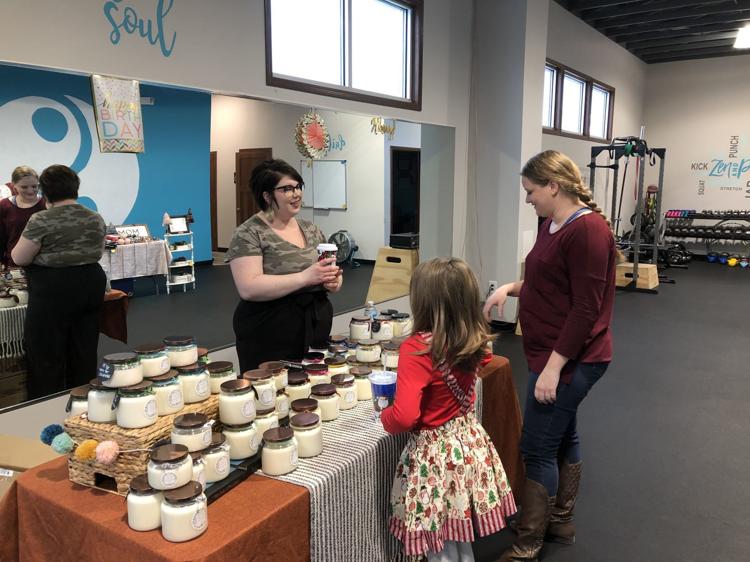 Saving your dollars for Small Business Saturday is a perfect way to feel virtuous while crossing items of your gift lists, but Zen and Pow Studio upped the ante by hosting exclusively artisans at its Small Business Saturday at the Studio event, even throwing in some fitness to boot.
Held in collaboration with LemonMade Custom Shop, an Onalaska-based in-home and online handicraft business, the event featured four other area makers, as well as free fitness classes, from barre to chair yoga, offered throughout the morning.
While Zen and Pow, which relocated to 923 12th Ave. S., Onalaska, last March, has held Small Business Saturday events since founder Stephanie Helmers opened the wellness facility more than six years ago, this was the first craft and cardio combo celebration.
"We wanted to support our friends who are handmade vendors, and Stephanie has been a big supporter of us since the beginning," said LemonMade co-owner Shelli Kult. The customizable tumbler, T-shirt, hair bow and dish towel business, which marked its first anniversary this month, was born from Kult and co-owner Becki Teff's communal love of creativity and all things crafty.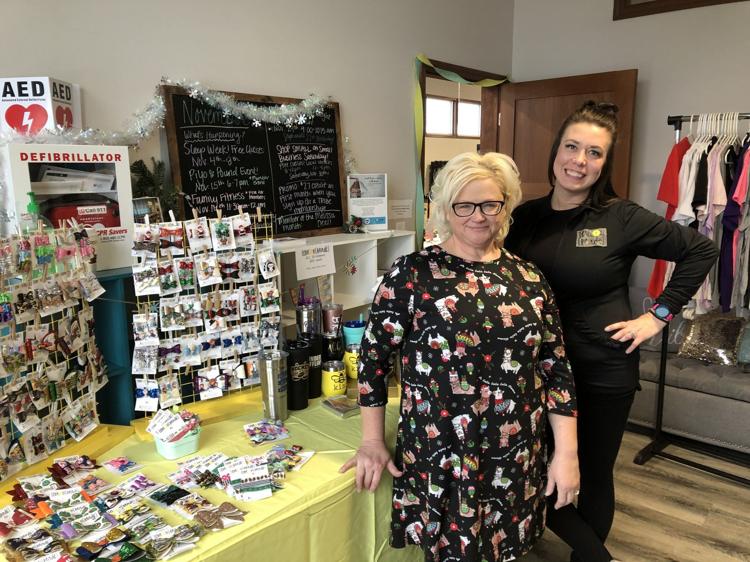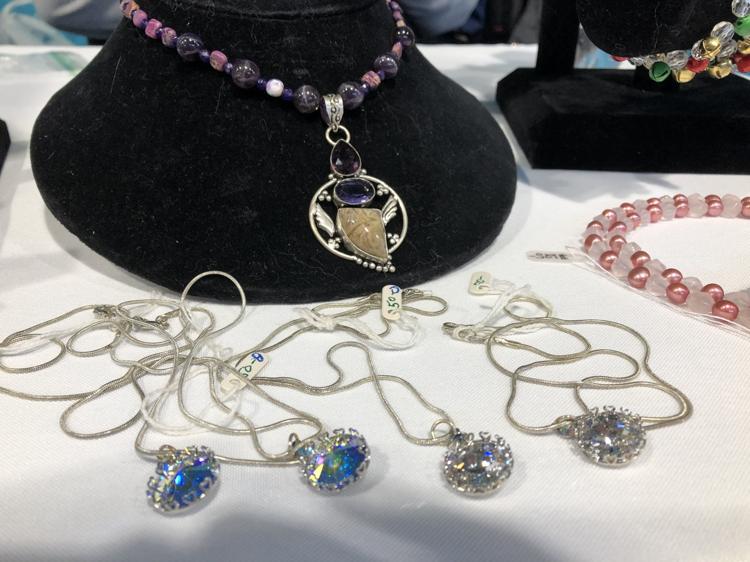 Helmers was more than willing to share her studio space with the crafters, understanding the struggles that come with solo and small-scale endeavors.
"I'm all about supporting local," says Helmers, who uses Coulee Region companies, including LemonMade, for her merchandise making. With competition from several chain fitness centers, Helmers says, "It means everything" that people choose Zen and Pow for their weight training, pilates and nutrition know-how.
You have free articles remaining.
"We can't survive without the community supporting us. It's harder when you're running a small studio, and we try to collaborate with other local businesses," Helmers says.
The encouragement, said event seller Natasha Everson of Bangor, is "amazing."
Everson, looking for a creative fulfillment, found a passion for candle making, opening Velvet Couch Candle Co. in May. The soy wax, phthalate-free fragrance jar candles are each named with a song title coordinating with the scent, such as the frasier fir reminiscent "I'll Be Home for Christmas" or the slightly smokey, cinnamon tinged "Deck the Halls."
The business itself takes its name from one of Everson's fondest memories: bringing her newborn daughter home from the hospital and snuggling on the couch.
Stacy Waldner, whose table was decked with infinity scarves, pillows and scrunchies, has her own mother-daughter connection with her small business, Yellow Birdie Handmade Gifts, with daughter Emma, 7, by her side to show their wares. Seller Callie Horstman also had a niche with the younger crowd, selling printed fabric nap maps for sleepy tots on the go.
Zenith Jade Creations owner Andrea Glick of Chaseburg was celebrating 20 years of fashioning and selling bead, wire and crystal jewelry at Small Business Saturday at the Studio, with bracelets among her bestselling baubles. Glick didn't hesitate to make the drive to Onalaska despite the iffy weather, noting she was all in when she heard "handmade artists" and "holiday."
"These events are so fun to participate in, and they help support my little family," Glick says.
Loyal Zen and Pow patron and LemonMade lover Kim Meyer already had a basket of purchases within minutes of the event's opening, eager to back the Small Business Saturday endeavor.
Of LemonMade, Meyer says, "The customer service is exceptional. I come up with some crazy ideas, and they always bring them to fruition." She is equally enthusiastic about her healthy habit haven.
"I like everything about Zen and Pow. The positive energy — Steph and the staff actually care about you. You always feel welcome and you don't feel judged in any way," Meyer says. "Throughout my (five-year) journey they've been big contributors."