The La Crosse County Solid Waste Department is under new leadership while the county faces a federal lawsuit prompted by allegations of gender-based discrimination against Hank Koch, who recently retired from his position as the department's director.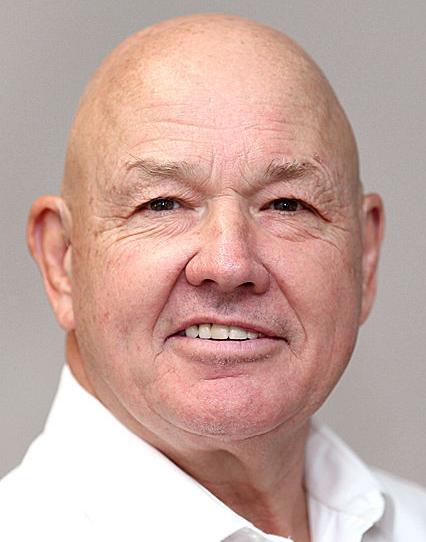 A former scale operator at the landfill filed a lawsuit against the county under the Civil Rights Act of 1964, claiming she had been verbally abused by Koch, faced retaliation after complaining about it and effectively lost her job because of Koch's actions.
According to court documents, the woman first complained to the county's Human Resources Department in January 2014 that Koch verbally abused fellow female subordinates in the solid waste department. She quit her job in late June 2014 and filed a written complaint with the county in August 2014, including herself as a victim of the abuse and alleging that she was retaliated against because of her previous complaint.
Her lawsuit further claims that after she quit, she learned that Koch would no longer have supervisory authority over her former position. She applied for her old job, but another applicant with no scale experience was hired.
In October 2014, the woman filed a complaint with the Equal Employment Opportunities Commission, which investigated and in August 2016 determined that there was "reasonable cause to believe" that the woman's civil rights under Title VII were violated.
In March, the U.S. Justice Department notified the woman that it wouldn't pursue legal action against the county in the matter, and the woman filed her lawsuit against the county in June, seeking reinstatement in her former job, back pay and other compensatory damages. A conference to discuss a possible settlement of the case is scheduled for Wednesday.
The attorney representing the county's insurance provider filed court documents seeking dismissal of the lawsuit and denying there was a civil rights violation. The documents also allege that the county is entitled to immunity on some allegations, that the plaintiff failed to exhaust administrative remedies, that any damages were not due to county policy or practice and that the county acted in good faith with no intent to retaliate or do harm.
The La Crosse County Board's meeting last month ended with a closed-session discussion of the complaint and the staffing of the solid waste department.
County Administrator Steve O'Malley said Tuesday that Jadd Stillwill, the operations manager, will take on the role of deputy director, filling in for Koch while continuing his operations management. Randy Nedrelo, who has been deputy director, was reassigned to work in the household hazardous materials operation.
"He's in the best position to take over," O'Malley said of Stillwell, who was hired in 2007. "We're going to take some time to evaluate the department. For now, this was enough change."
Koch was hired as solid waste director in April 2009. His cell phone number was no longer in service and he could not be reached for comment Thursday.