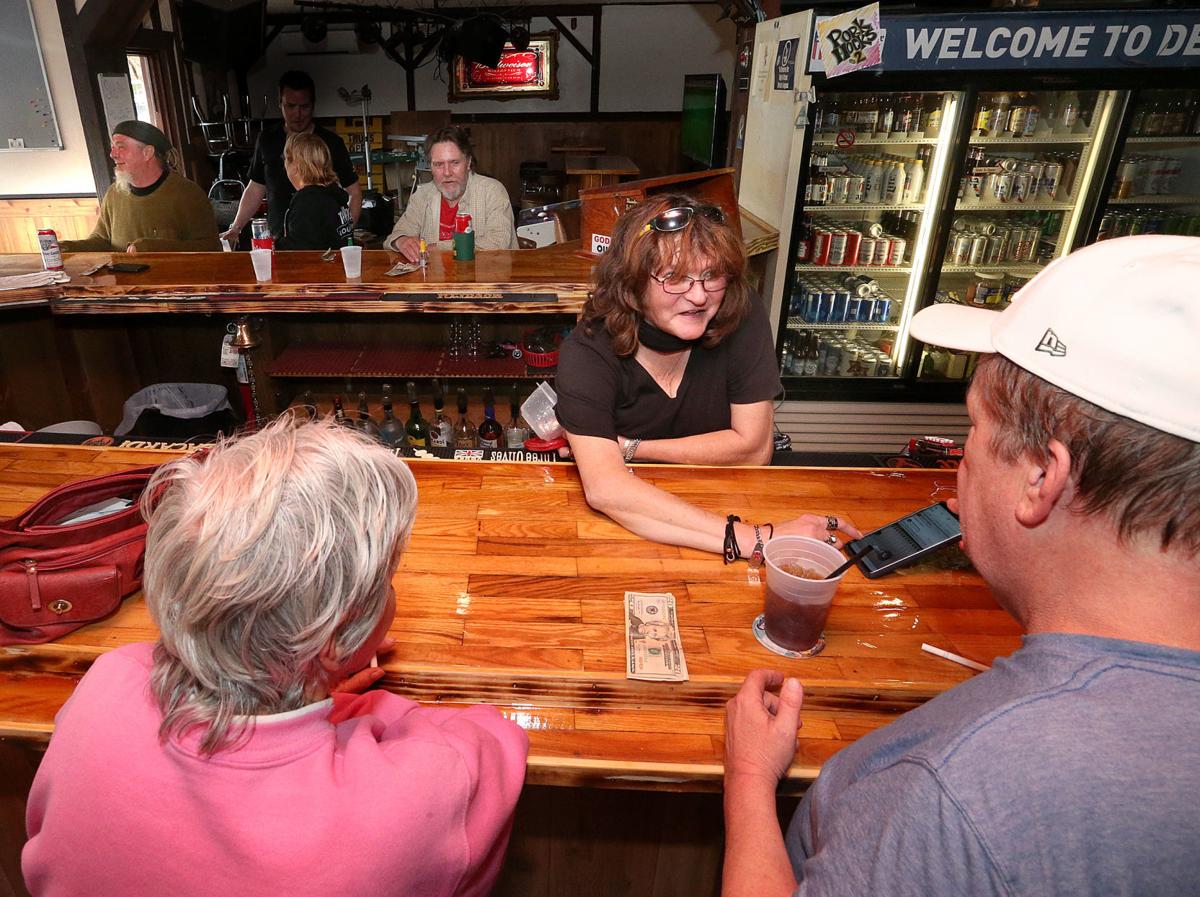 La Crosse business owners Thursday said the safety of customers continued to be their top priority, while some threw open doors shuttered for two months by the Wisconsin safer-at-home order and others decided to keep operations the same until local health officials say otherwise.
Mike Brown of Mike's Logan Bar on Caledonia Street opened his business for sit-down customers Wednesday night after the Wisconsin Supreme Court ruled that the state's order to shut down and limit business due to COVID-19 was invalid and unenforceable.
The bar was open for food deliveries already, said Brown, who is also president of the La Crosse City-County Tavern League.
"We decided that as long as we had a staff here, we would allow them to have a drink," Brown said.
He had about 10 customers at a time, he said, mostly those who were waiting for to-go orders.
The restaurant opened fully at 9 a.m. Thursday after Brown took some safety precautions.
"I wanted to open safely. We separated all the bar stools so that it's a safer environment," Brown said.
He also separated the tables and chairs to ensure people could stay six feet apart, and the Tavern League is sending out safety kits with disinfectant, hand sanitizer, masks and gloves. He's recommending people wear masks while working.
"We wanted to get open. Our business has been closed for two months with no income coming in and just money going out," Brown said.
He wants to get his six employees back to work as fast as possible, he said. "All of my people are part-time. They work other jobs and they count on that money they make here to supplement their income," Brown said.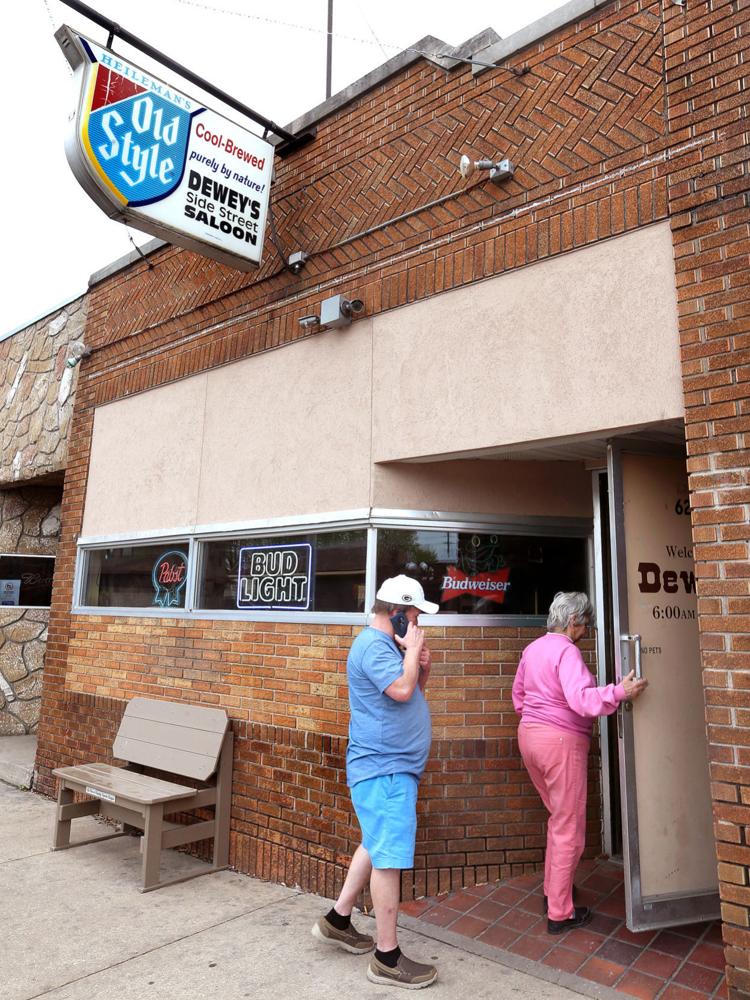 Adrian Lipscombe, owner of Uptowne Café just down the block from Mike's Logan Bar, said she decided to forego opening her dining room until she hears otherwise from the La Crosse County Health Department.
"It was a clear-cut decision not to open. We were not ready. … We want a clear understanding of what will happen or what needs to happen to make sure we're providing a safe space for our community that will be patrons for us," Lipscombe said.
She's been keeping a close eye on not only local recommendations and what's been going in states that have opened before Wisconsin.
Lipscombe said she expects to receive new guidelines from the county regarding how to keep people safe and will shut down for a full day to make sure her staff knows what to do to keep from spreading the coronavirus.
"We understand that we may not have the number of COVID-infected people here, but we're trying to avoid expanding that number," Lipscombe said.
The owners of The Breakfast Club in downtown La Crosse also will look to the La Crosse County Health Department for guidance. Jackie Miller and Mark Goede said they will keep doing to-go orders only until they hear otherwise from local officials.
"Not as of right now. We want to hear locally what we need to do, what guidelines we need to follow, and we want to have a plan," Miller said.
They also want to make sure they have enough sanitizer and gloves to keep their employees safe.
"Our goal is to keep everyone safe. So if we need to take longer, we will," Miller said.
Karen Bressi, who has owned All Glazed Up in downtown La Crosse for five years, didn't make any changes Thursday.
"We're going to kind of think about it today what I'm going to do, and, of course, safety of the community is highest priority, and our staff; however, we do want people to be able to make some decisions on their own," Bressi said.
While as a retailer, Bressi was able to open this week under the state order, she has only been offering pick-up craft kits and people can come in and buy finished artwork. She had to-go kits packaged and ready and stools up on all of the tables.
"We decided that we, we didn't want to play around with the wording, because even though we are retail, we thought it might give a bad vibe if we let people sit in here. So we decided that we would just be open for purchasing already finished artwork," Bressi said.
Painted Porch, a downtown La Crosse retailer, also opened Thursday; however, that was in response to Gov. Tony Evers' Monday order, said owner Peggy Rodriguez.
"We're just happy to be here, and happy to be open, and pray customers come down," she said.
---
The May 31 event was hosted by the Wisconsin National Guard and funded by the federal government.
Primitive Parlor Salon & Barber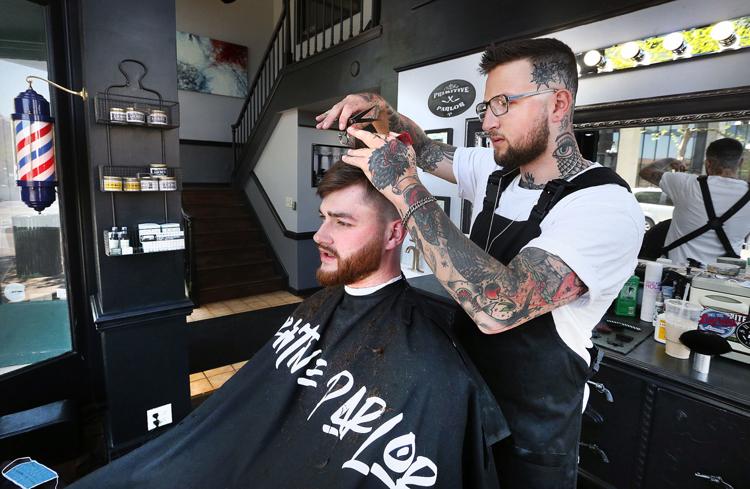 Steady business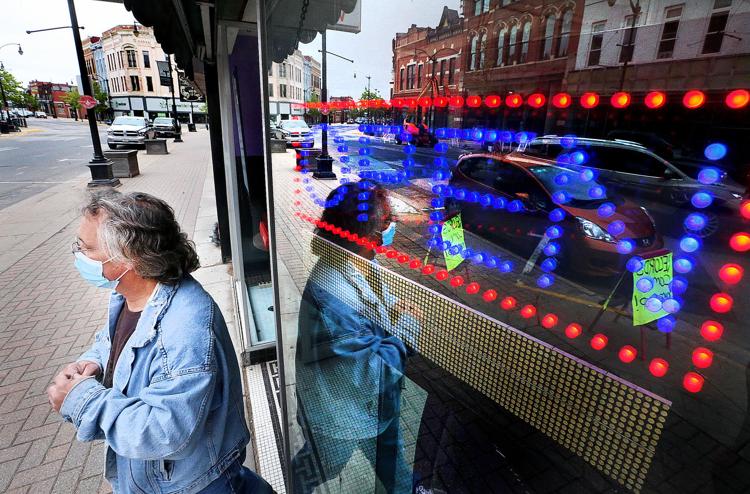 Cameron Park Farmers Market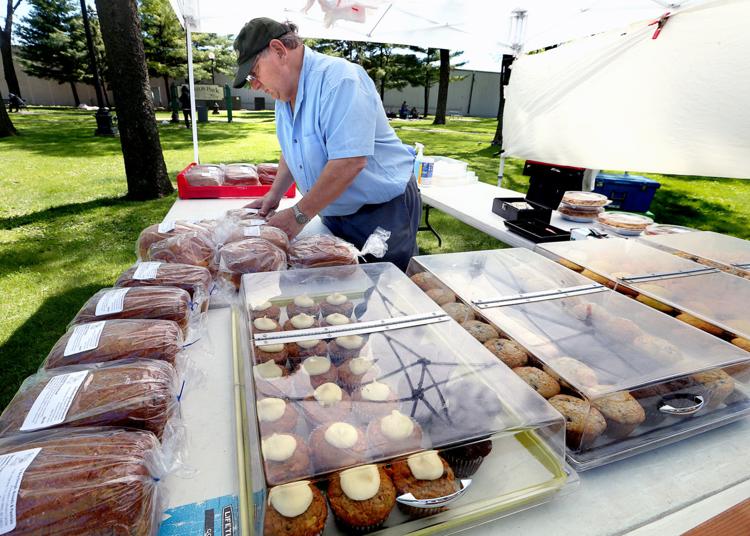 Dewey's Side Street Saloon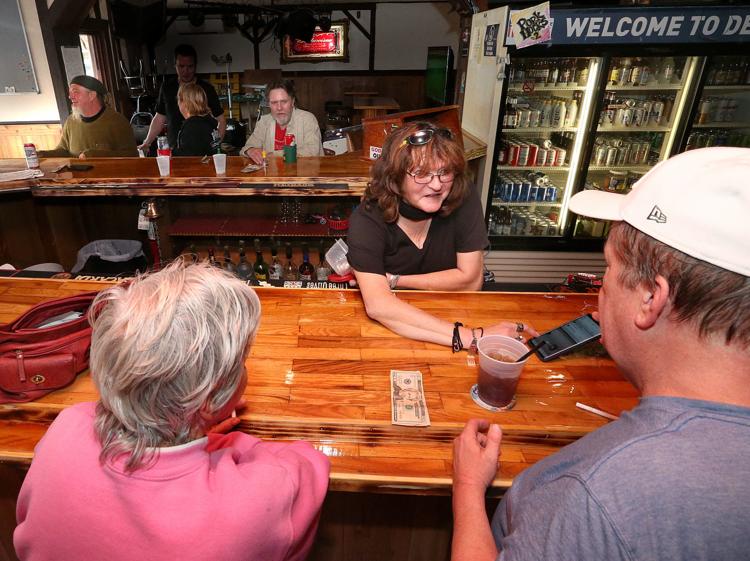 Debo's Vintage Emporium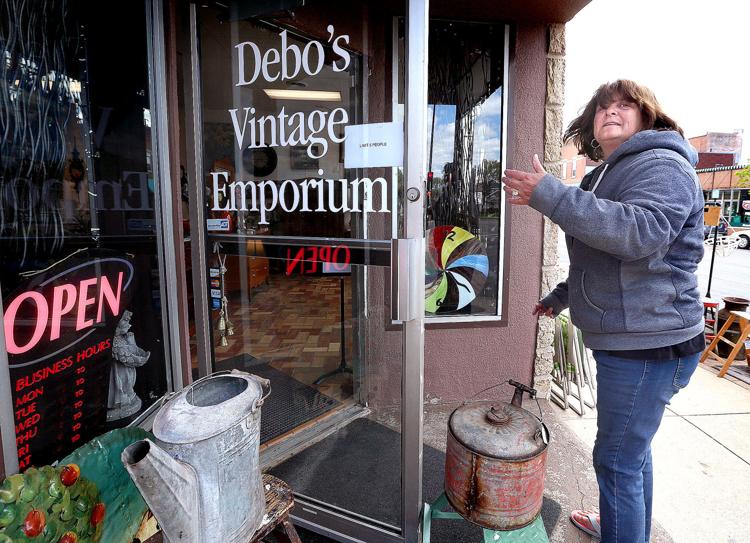 Washburn Community Garden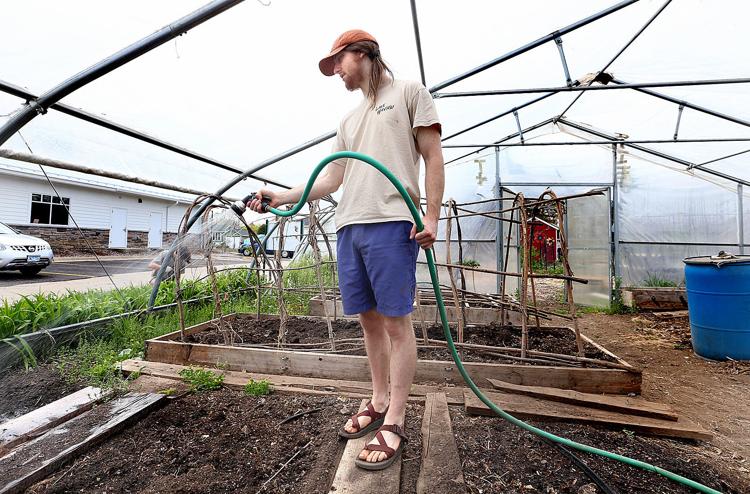 Logan High School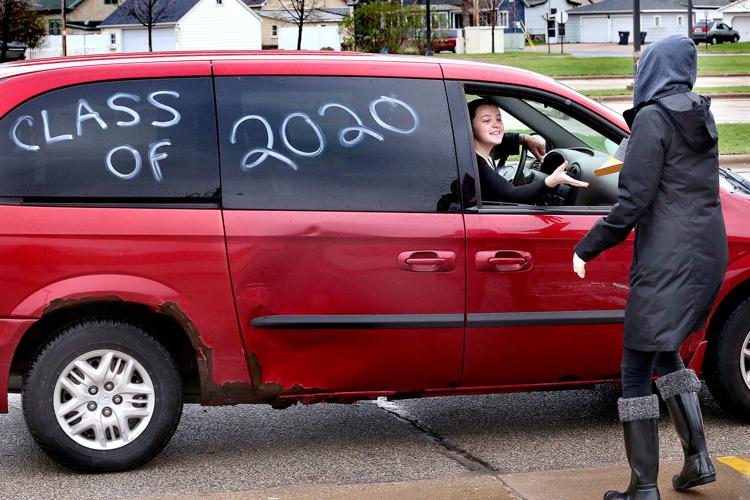 Golf courses open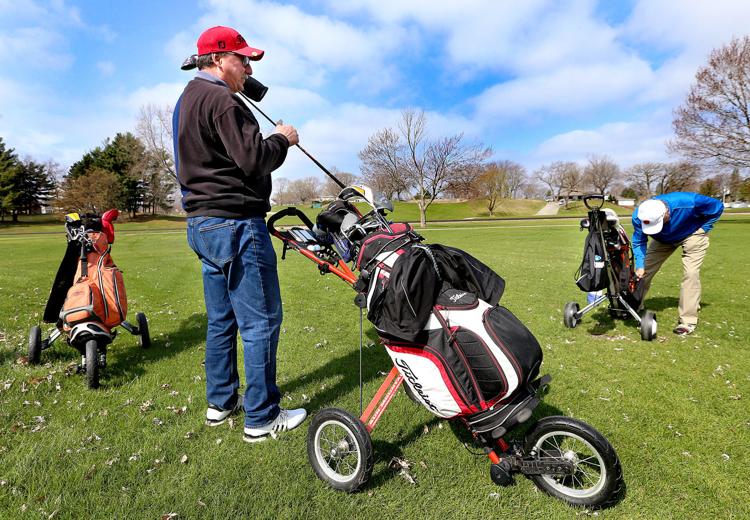 Weigent Park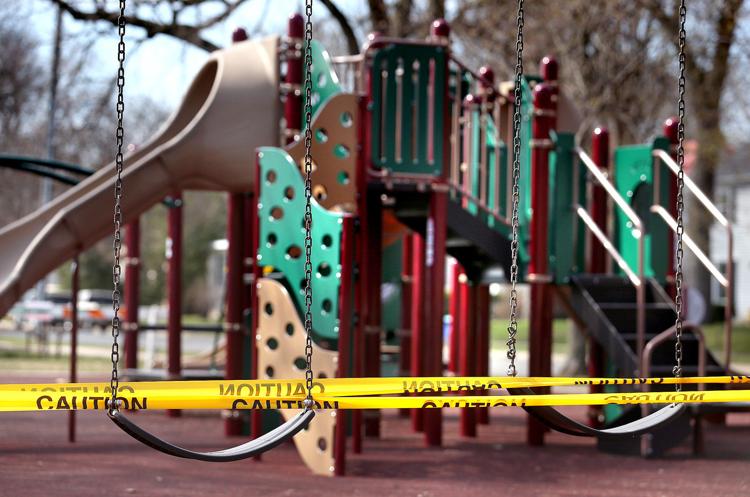 AmeriCorps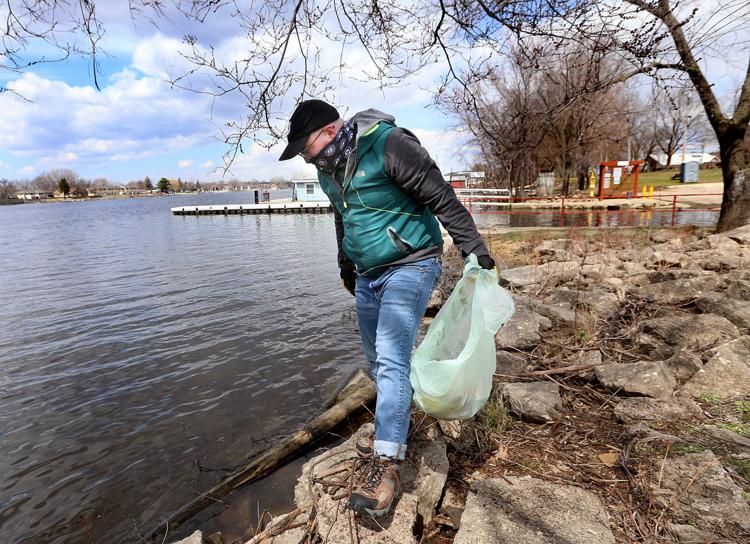 Food Drive Fridays underway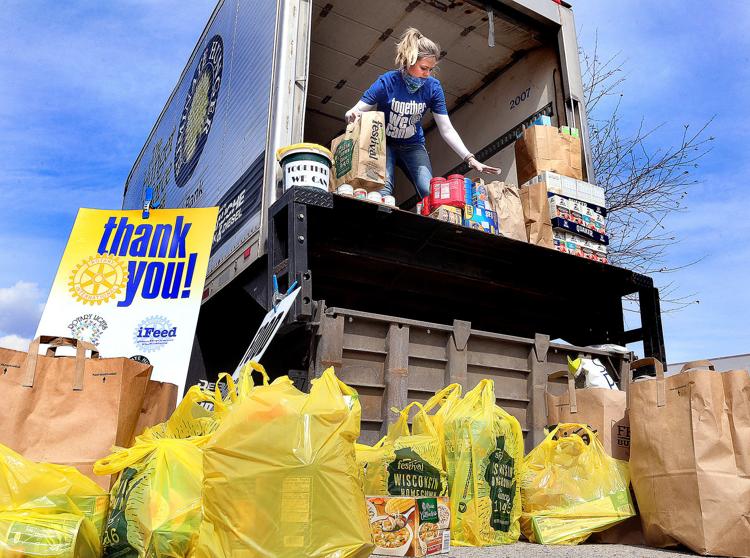 Jackson Plaza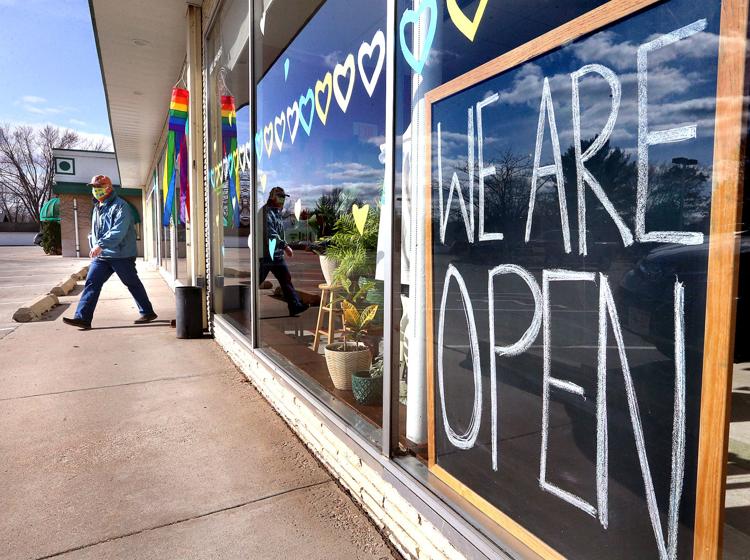 Cameron Park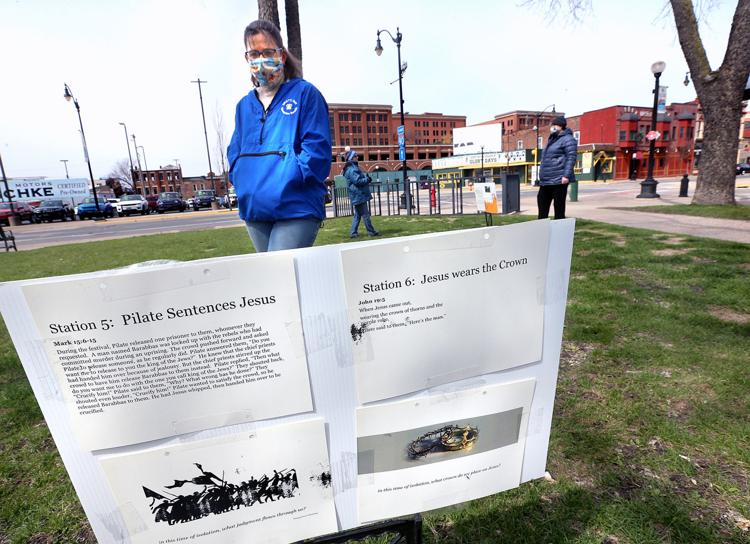 King Gambrinus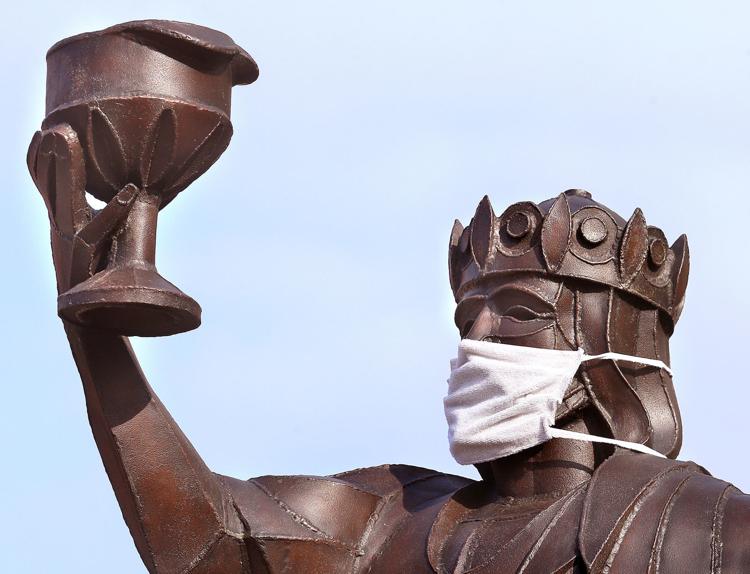 Wisconsin voters woke up Tuesday with the choice to still head to the polls for the spring election, despite the present threat of the COVID-1…
Downtown La Crosse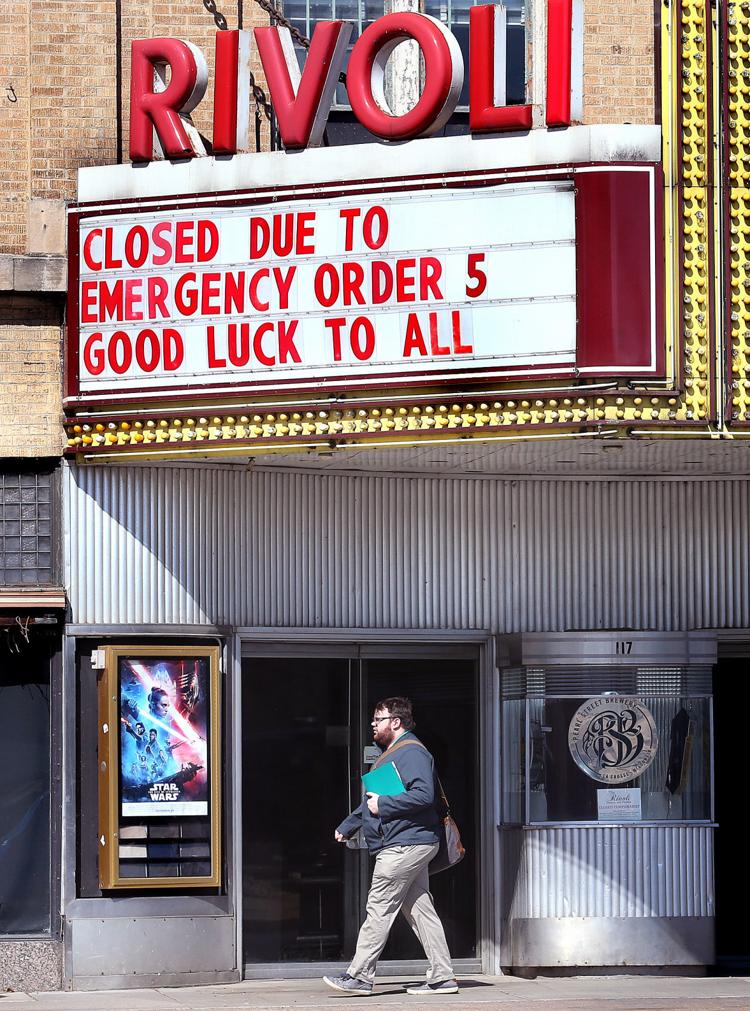 Mayo Health System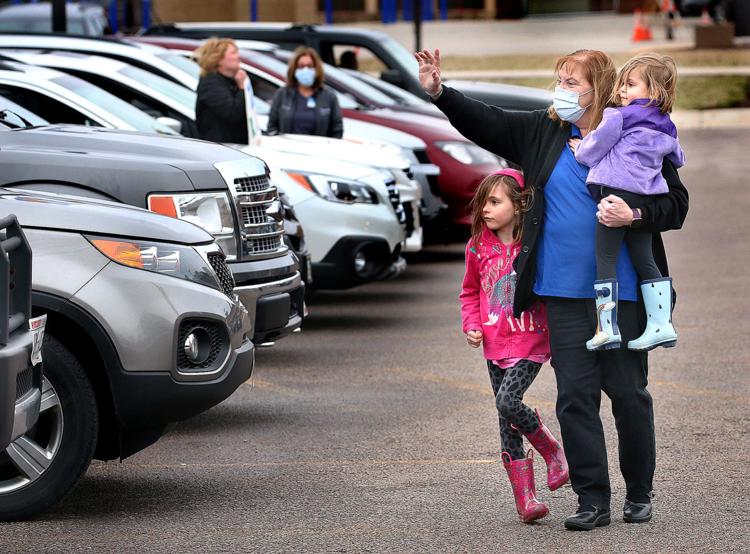 RSVP volunteers make face masks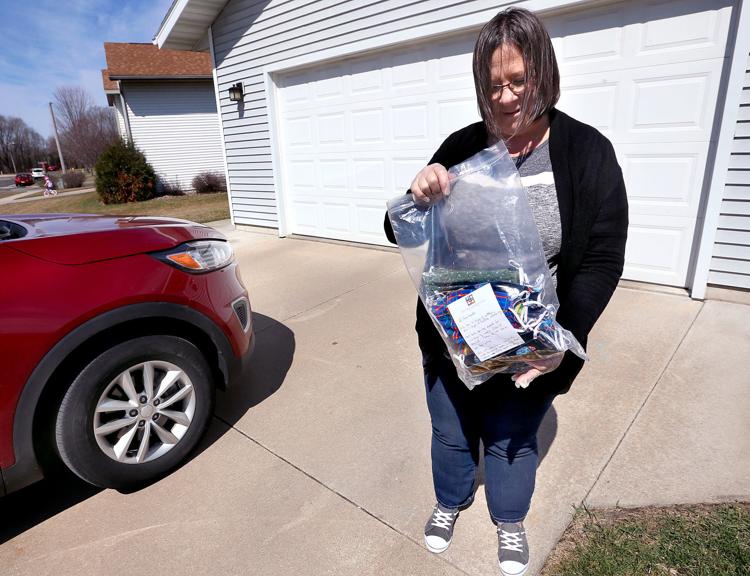 Rosie's Cafe in La Crosse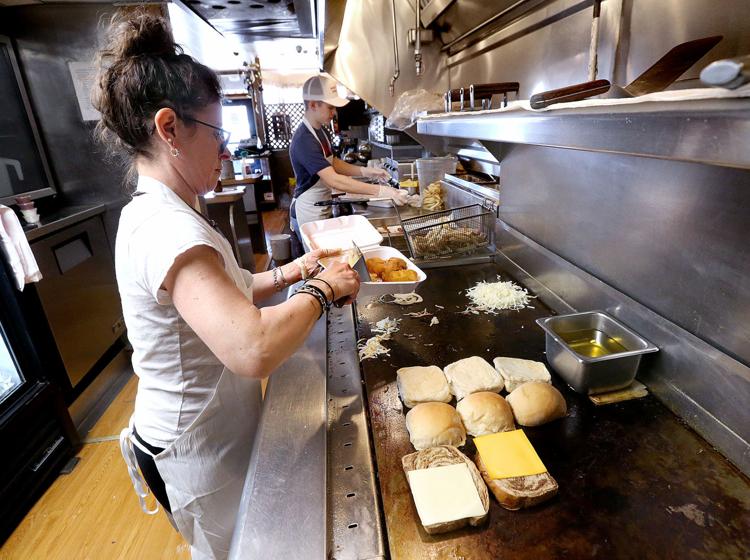 Jen Rombalski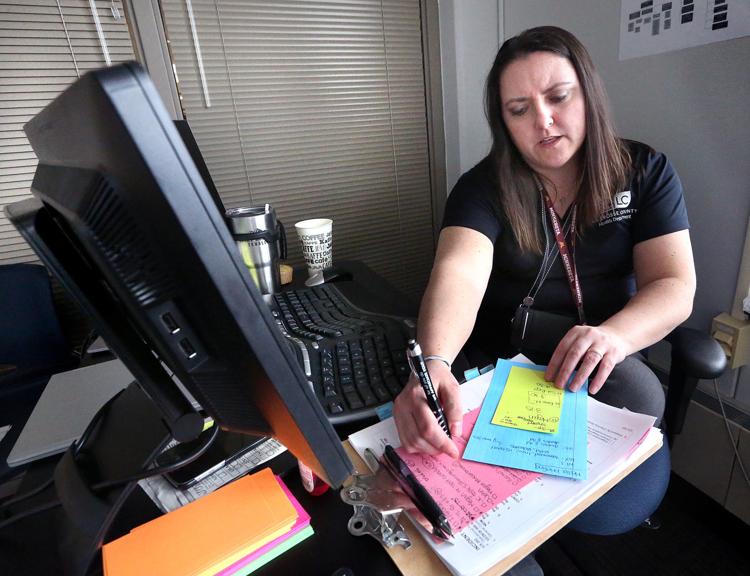 Warming Center meals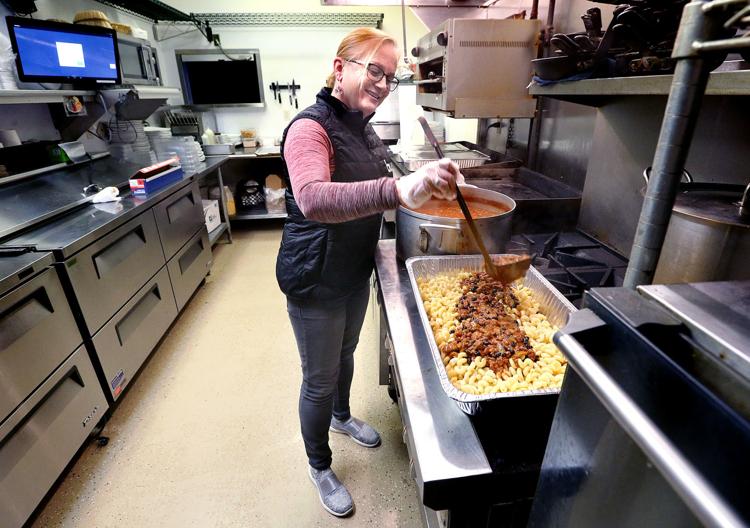 Trane. Co.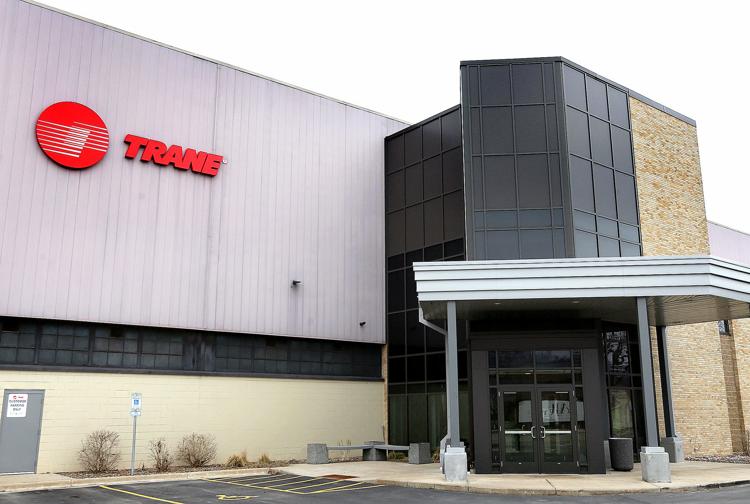 Rudy's Drive-In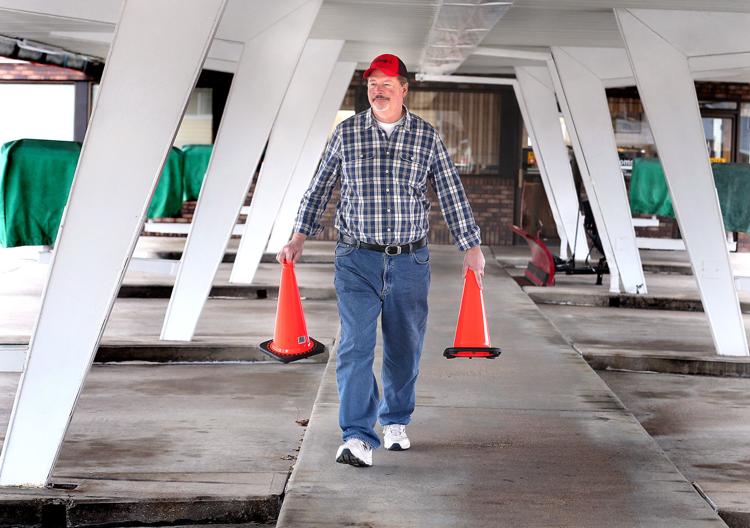 Online art classes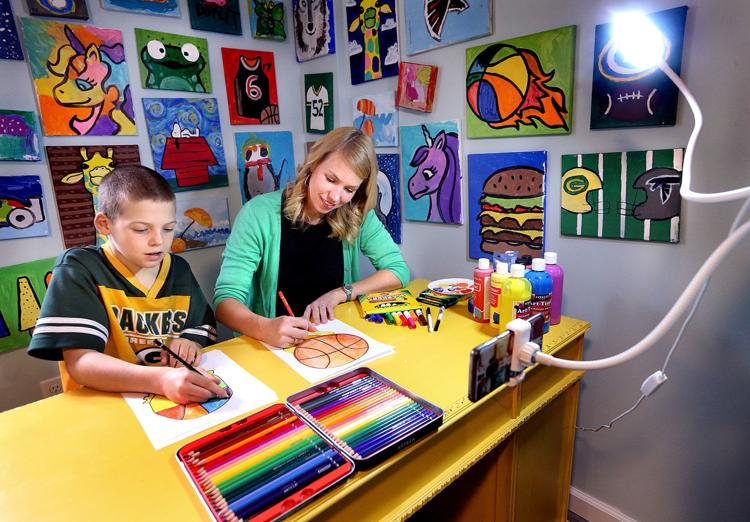 Essential electricity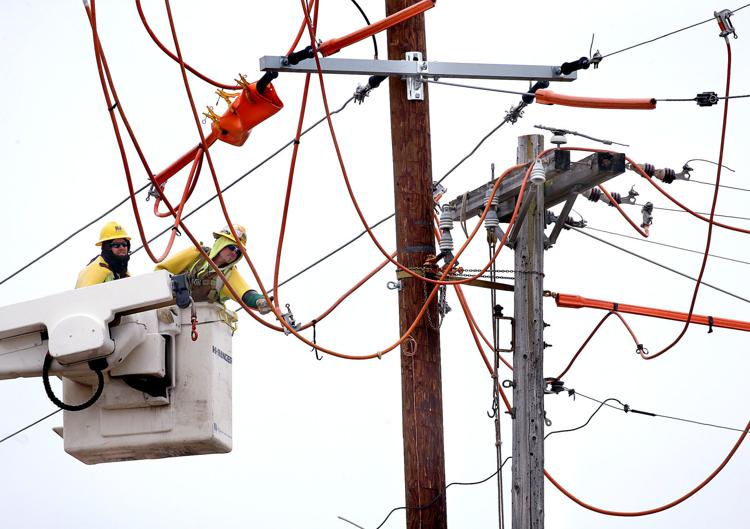 Crafting at home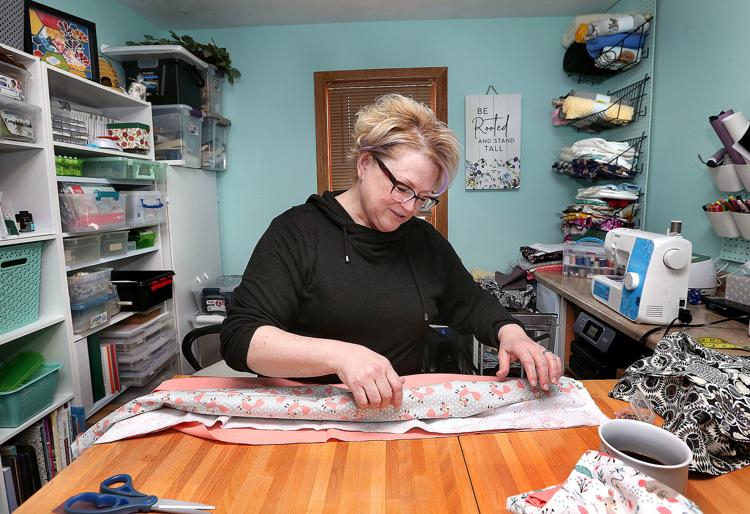 Downtown La Crosse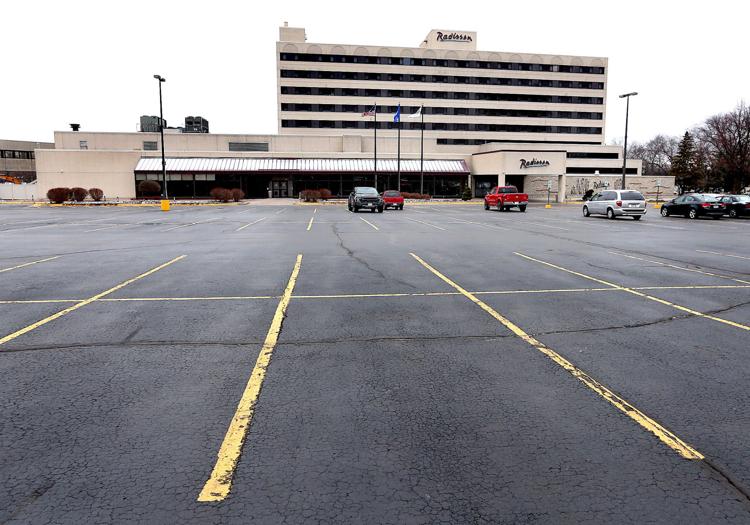 Blood drive
UW-La Crosse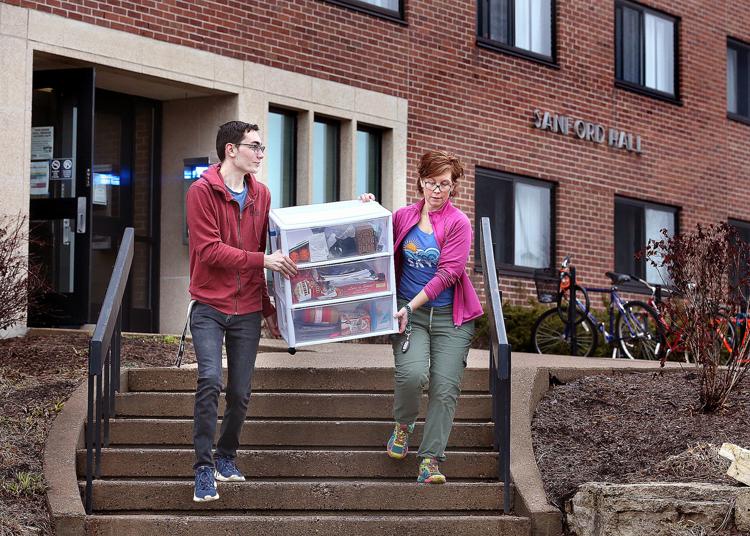 Downtown La Crosse
La Crosse County Administrative Center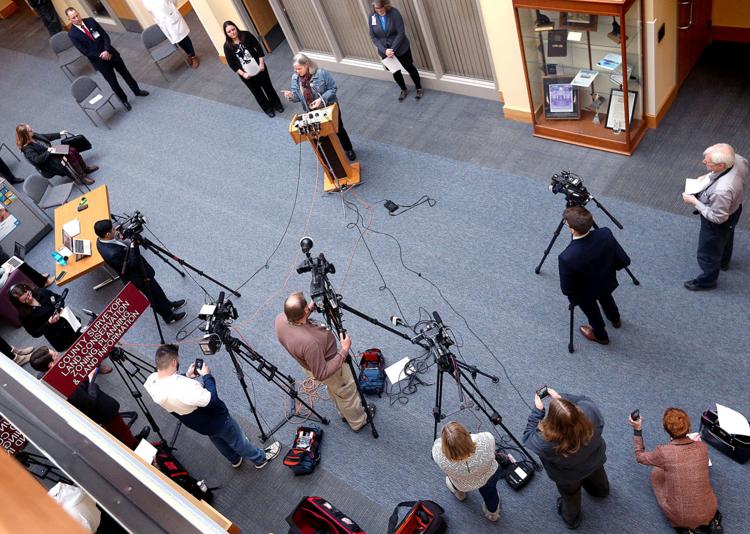 COVID-19 testing
La Crosse Library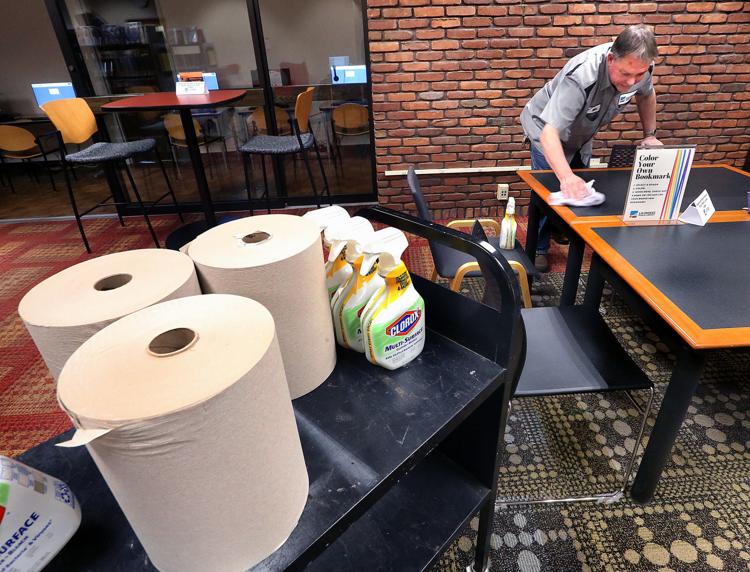 Concerned about COVID-19?
Sign up now to get the most recent coronavirus headlines and other important local and national news sent to your email inbox daily.