The 25 members of the Southside Moms United group have a common bond and a common mission: each a parent to Black or biracial children, they strive to make the community a more equitable and tolerant place.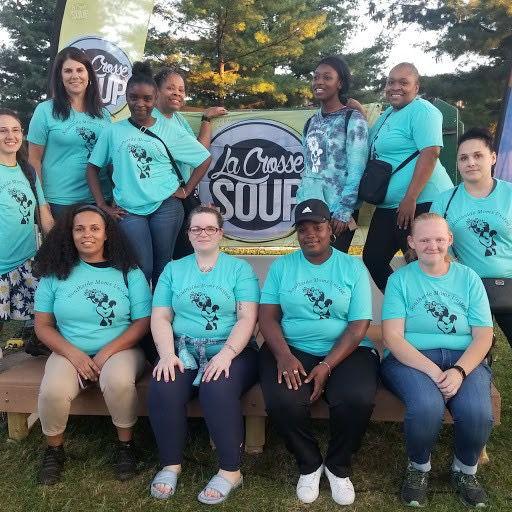 Their efforts have perhaps never been more crucial than now, as the nation erupts in racially charged turmoil, fueled by outrage against the killing of George Floyd, a Black man, by Minneapolis police; the shooting of Breonna Taylor by Louisville cops; and far too many other recent incidents of excessive force and preventable deaths at the hands of law enforcement.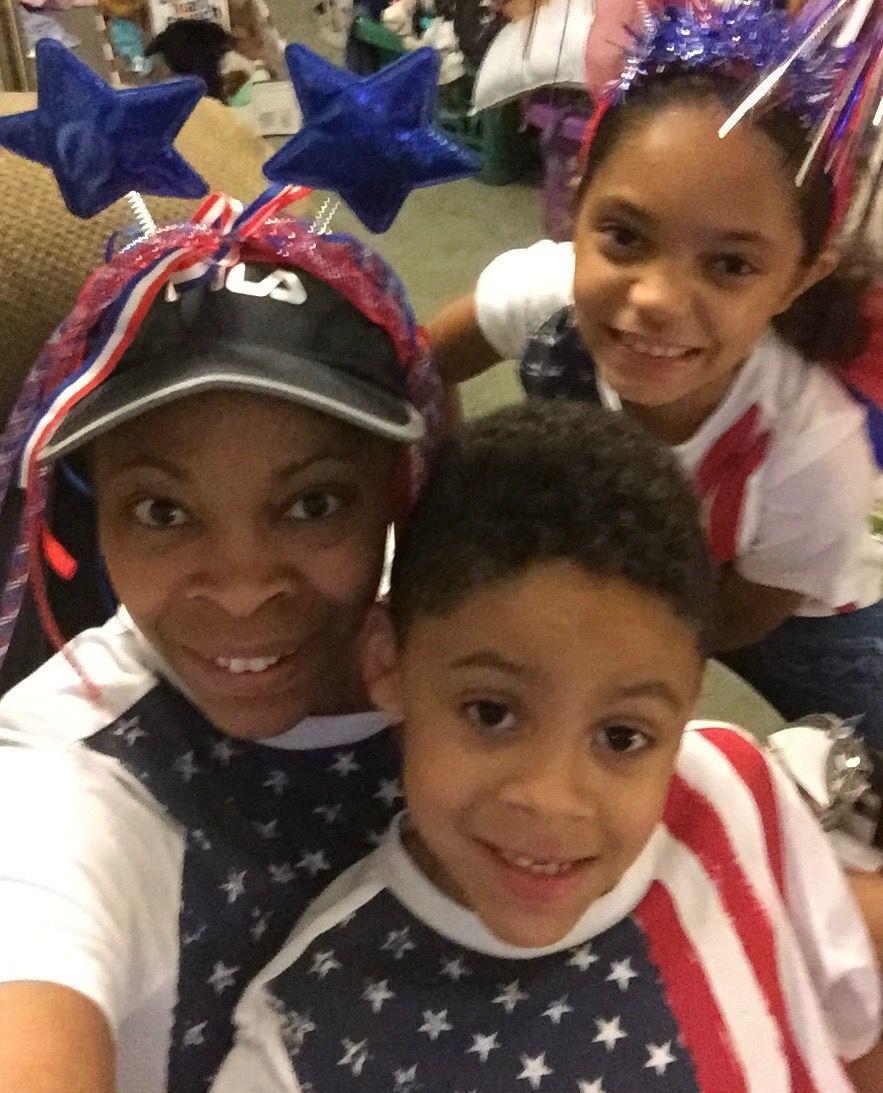 Some white citizens have reacted elsewhere with blatant acts and slurs against members of the Black community, reporting them for non-infractions such as using a hotel pool, and even pulling guns on protesters marching through an upscale neighborhood.
Others have shared in the anger by toppling statues of historical figures known to have owned slaves, vandalizing businesses or setting fires, desperate for the government to take notice and, more importantly, action.
Many have joined the rally for Black Lives Matter in a deliberate but peaceful fashion, wielding signs, raising funds and rallying for change on both the local and national levels.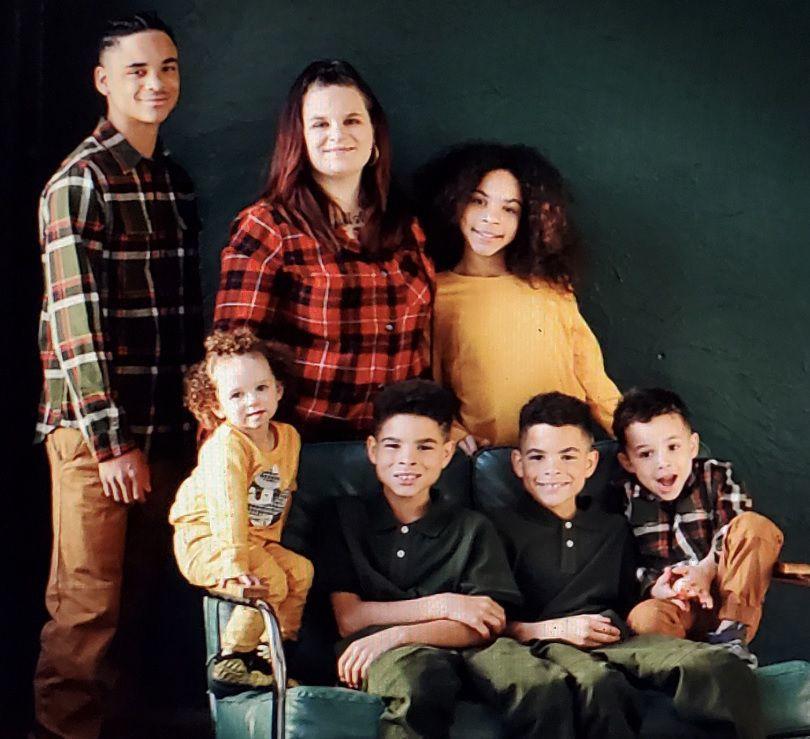 Southside Moms United, founded in 2018 in the spirit of addressing inequality, advocating for their children and their schooling and inspiring and empowering each other, are among the latter. The members, both Black and white women, were leaders of a recent community protest, organized with the support of the La Crosse Police Department.
But while the event was met with great turnout and little disruption, Southside Moms co-leader and mom of six Ashley Wire says her kids were fearful to take part in the march.
"My kids want to represent their culture, but they're scared," Wire says. A white woman, Wire's former partner is Black, and growing up as biracial in a predominantly white city has been hard for her children.
Wire's oldest son, now 15, experienced racism all through middle school, she says, noting some of the school officers "pick and choose kids of color who they target."
Wire notes that as a white woman, she doesn't experience the same level of judgment and vitriol as her Black friends and neighbors, but has noticed the looks when out shopping with her kids, who range in age from 2 to 15. The scrutiny is especially intense when the little ones are acting up.
"I just get this vibe we're not accepted," Wire says.
A common question from Wire's kids in light of Floyd's death has been, "Why would police do that?"
Wire, who has met and worked with officers on past neighborhood issues, tells her kids, "Not all police are like this. Everyone is their own person. ... We try not to judge all of them based on events."
Richelle Brunn, a Southside Moms member who is Black, has two children with her white husband. Both of them have been distraught after watching news clips and online videos regarding Floyd.
"My son was very upset, very frustrated," says Brunn, who notes — "knock on wood" — the 13-year-old has not yet been the target of overt racism, but she recognizes that "as a young male, he probably will experience it and I need to prepare him for it."
Her 12-year-old, Davoneya, she says, has asked, "Why are these things happening? Why are people this way?" and awoke one morning at 2:30 a.m. crying.
"She's a social media girl — she's getting a lot of information from that and seeing a lot," Brunn says.
Davoneya, who says it took awhile for her to react to what had happened, has noticed looks when at the pool with her father, their skin tones opposite. Brunn has endured the most bias, having lived in La Crosse 28 years and been racially targeted back in college and in the decades since.
"I remember from the beginning I've had some negative experiences," Brunn said. While a student, she recalls having her backpack on as she stopped in Target while waiting for the bus back to campus. While doing her shopping a woman and her daughter stopped her, saying a young man was tracking her.
"I called over a sales clerk and said, 'I'm here to shop. I'm not here to be followed,'" Brunn says. "This was 1992. Now it's 2020 and I'm in Sam's Club with a friend, looking at the meat and a white couple comes over and asks, 'Do you work here?' I'm not wearing the blue shirt or the name tag. I said, 'No, I don't work here' and they say, 'That's unfortunate.' That's unfortunate?"
Recently, Brunn recounts being in the Dollar Tree when a white woman called her a "Black bitch" out of the blue. There was no encounter, no catalyst for the words. When people tell Williams they are sorry that happened to her, it only makes her feel worse, she says.
"You shouldn't have to say 'I'm sorry,'" Brunn says. "It just shouldn't happen."
Brunn has, deplorably, heard worse, and the recollection brings her to tears.
"It's hard to walk out your door every day not knowing what's going to happen to you. I've had too many bad experiences here," Brunn says. "Even at work — being called the 'N-word' at work, being called a 'Black bitch' at work. It's not fun to walk out here and have these bad experiences by myself and with my children. It's not fun. People need to be kind, because everyone is just trying to be a productive human being."
Both Brunn and Wire are appreciative of the recent show of solidarity in the community, with many turning out to the local Black Lives Matter protests during the past weeks. The people here, Wire says, are "resourceful and giving," but there is "a lot of work yet to be done."
Brunn and Wire are adamant changes need to be made in the school district, starting with school resource officers. Neither want the positions cut entirely, but they would like to see some of the funding reallocated to programs like DARE and GREAT (Gang Resistance Education And Training) as well as mentorship opportunities.
Having the officers dress in casual clothing and ID badge rather than uniform, with their gun concealed in a pouch rather than visible on their hip, would help make them more approachable, they suggest, and the interactions shouldn't be scarring to youth.
Sometimes kids are having a rough day, a hard time at home, and are acting out in frustration, not defiance.
"There needs to be more diversity training. And don't just have the adults doing the training — get the kids involved in the training," Brunn said. "To get each other on the same level is kind of what we need to do to find a common ground, so when they interact with each other it makes more sense."
Wire adds the police department in general should be more diverse, and Brunn says Black individuals shouldn't have to feel nervous or even terrified by so much as a minor encounter with the police. Being pulled over for speeding shouldn't mean being yanked out of the vehicle. Running a red light shouldn't lead to handcuffs.
"A person shouldn't be trembling by the time the officer walks over," Brunn says. "If you're not doing anything wrong, you should not be having a bad experience with a police officer."
Diversity education — Brunn recommends connecting with the Enduring Families project, which celebrates the stories of local historical Black figures — needs to be enhanced, the women agree, and Wire urges people to be open-minded and understanding of the experiences of others.
Not everyone is brought up in a stable home — some are raised in violence, exposed to drugs or living in poverty, circumstances that can lead to illegal actions out of desperation for money or self preservation.
"Even if someone has a criminal history, that doesn't make them a bad person," Wire says. "There is a lack of knowledge (about circumstances) and that's where some of this racism comes from."
Centuries of systemic racism won't be fixed in a day, a year, or a decade. But there has to be a starting point.
"We are all human beings ... we are one race, and that's the human race," Brunn says. "That's what humanity needs to understand."