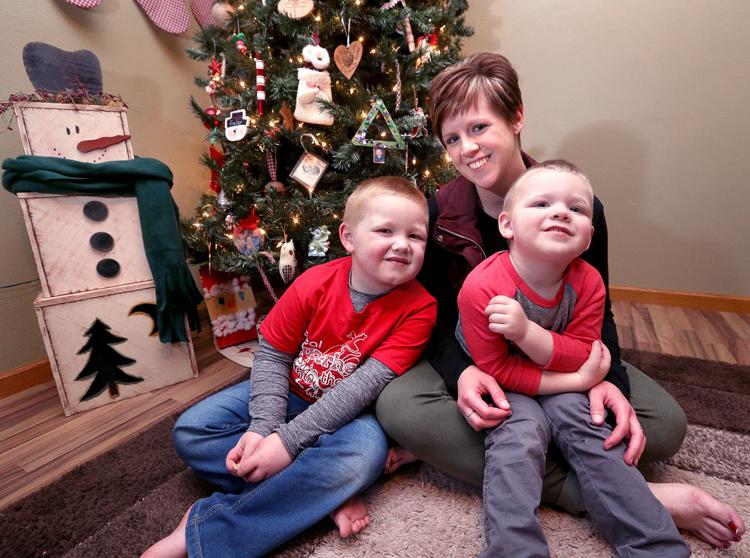 Finley Carter wants a Hatchimal and Trix Trux for Christmas. Five years ago, his mother had only one Christmas wish: that her son would make it see the presents under the tree.
Finley was born the picture of health on June 10, 2013, the firstborn of parents Sara and Shawn Carter of Sparta. The first few months of his life followed the normal routine — bottles, diapers, naps — but at 4 months, it was clear something was wrong. The infant had dropped in weight to the first percentile, and despite a high calorie formula diet, Finley was down to the 0.66 percentile for weight just two months later.
"It was concerning, and perplexing," said Catherine Ziegler, a nurse practitioner at Mayo Clinic in Sparta.
The tiny child's cardiac silhouette revealed a larger-than-normal heart, and on Dec. 20, 2013, an echocardiogram confirmed the devastating reason for Finley's failure to thrive: complete atrioventricular canal defect. A severe congenital heart disease, CAVC creates a large hole between the chambers of the heart, sending extra blood to the lungs and enlarging the overworked heart muscle. Under one percent of children are born with the condition, which can fatal if not treated.
A nurse practitioner of under three years at the time, Ziegler had never seen an infant with an enlarged heart before. Going over the echocardiogram with Sara and Shawn, "They were scared, very scared," Ziegler recalled. "When you're a parent and you've got a sick child and a big diagnosis, everything can seem overwhelming."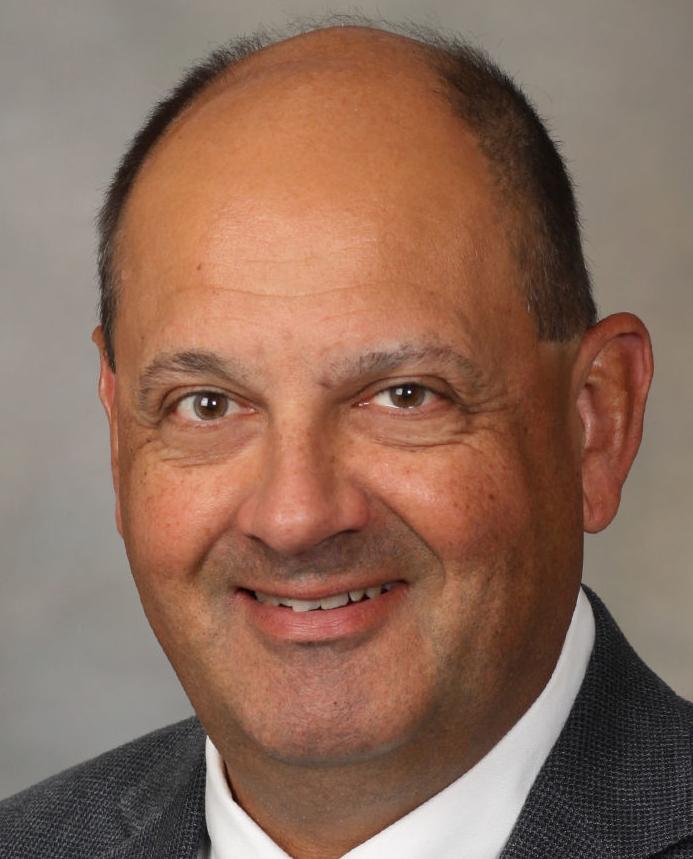 Sent to Mayo Clinic in Rochester on Dec. 23, Finley was seen by pediatric cardiologist Dr. Frank Cetta Jr., who informed Sara and Shawn their six month old would need open heart surgery.
"It's devastating," Cetta Jr. said. "The first time we tell people, there's a lot of emotions, a lot of tears. They probably hear one percent of what we said ... Nobody chooses this deck of cards, but we try to make it better."
"Everything happened so fast," Sara recalled. "We were kind of in robot mode."
With surgery scheduled for Jan. 7, 2014, Finley and his parents returned to Sparta to spend Christmas with the family. For the Carters, it is tradition for Santa Claus to make a home visit on Christmas Eve, but rather than merriment, Sara felt overcome with worry.
"It was so awful — when (Santa) asks what you want and all you want is your baby to live," Sara said.
Christmas Eve only became worse as Finley began projectile vomiting and become feverish. Two days after Christmas, the fragile boy was diagnosed with pneumonia, jeopardizing his surgery and possibly his life, his lungs and heart too weak to withstand more trauma. For the next three days, Finley remained in Mayo Clinic in La Crosse as he underwent a course of antibiotics. Despite his family's fears, he pulled through in time for his pre-op appointment on Jan. 3 and checking in for surgery Jan. 7 as planned.
The anxiety didn't subside for long, Sara calling it "traumatic" to watch her little boy wheeled into the operating room. The risk of heart attack or stroke during surgery is under two percent, according to Cetta Jr., and Mayo Clinic is one of the pioneering enterprises to perform the operation for CAVC patients. But Sara couldn't help but think, "Will I bring him home or not?"
After what seemed like days, Finley was brought out of surgery and into the ICU, where his parents waited anxiously. The surgeon had successfully patched Finley's heart, but the six-month-old would still have mitral valve regurgitation, which allows blood to flow backward in the heart.
"The surgeon told us sewing a heart valve on a baby is like sewing a wet Kleenex," Sara recalled.
Still groggy when he opened his eyes, Finley "just stared at us not knowing who we were," Shawn says, but the small but mighty baby quickly perked up. Within days he was "a changed little boy who was smiling again," Sara says. Released from the hospital less than a week later, the family returned home to find gifts from friends and neighbors piled by the front door. Shawn sat on the living room floor, propping his still weak son on his lap, as he helped him open each package.
For several weeks, his parents had to handle Finley as if he were glass, the bones in this chest cavity delicately wired together and his weak immune system leaving him susceptible to any and every cold, flu and virus.
"He got sick all the time," Sara said. "He got everything."
With his body using all its strength to recover, Finley was delayed in learning to crawl and walk, taking his first steps at 16 months old, and regularly returned to Rochester for evaluations. He slowly began to flourish, learning to swim, playing outside and gaining weight. Though Sara was concerned about becoming pregnant again, she and Shawn welcomed a second son, Trygvy, in 2016. Her younger son, who does not have the condition, is Finley's protector, Sara says, and proudly wears his "Finely Heart Warrior" T-shirt, which the family designed to raise money for books for pediatric patients in the cardiac ICU in Rochester.
Though once reticent to talk about Finley's battle — he still struggles with weakened lungs, and has around a 15 percent chance of needing a second heart valve surgery — Sara has become a vocal, and visual, advocate for pediatric heart health, a tattoo of Finley's heartbeat across her clavicle.
Every Jan. 7, a smiling Finley poses with a photo of himself taken post-operation, making heart shaped cookies with his mom. During "Top Banana Day" in his kindergarten class at Southside Elementary, Finley talked about his "zipper heart," named for the shape of his scar. Finley occasionally asks questions about his surgery, with Sara tearfully recalling, "He said, 'I must have been really scared.' I think I'm thankful he was too young to remember."
The energetic, vibrant little boy who aspires to be a police officer, firefighter and veterinarian, loves Christmas "more than anything," and his parents feel the same. What was, five years ago, a holiday of sadness and fear, is now a joyous celebration of their beloved son.
"We really just try to embrace everything now," Sara says of the holiday. When Santa Claus pays the family a visit Christmas Eve, Finley and Trygvy will be ripping into their toys. Sara and Shawn have no need for presents — nothing can top the gift of their thriving, smiling little boys.