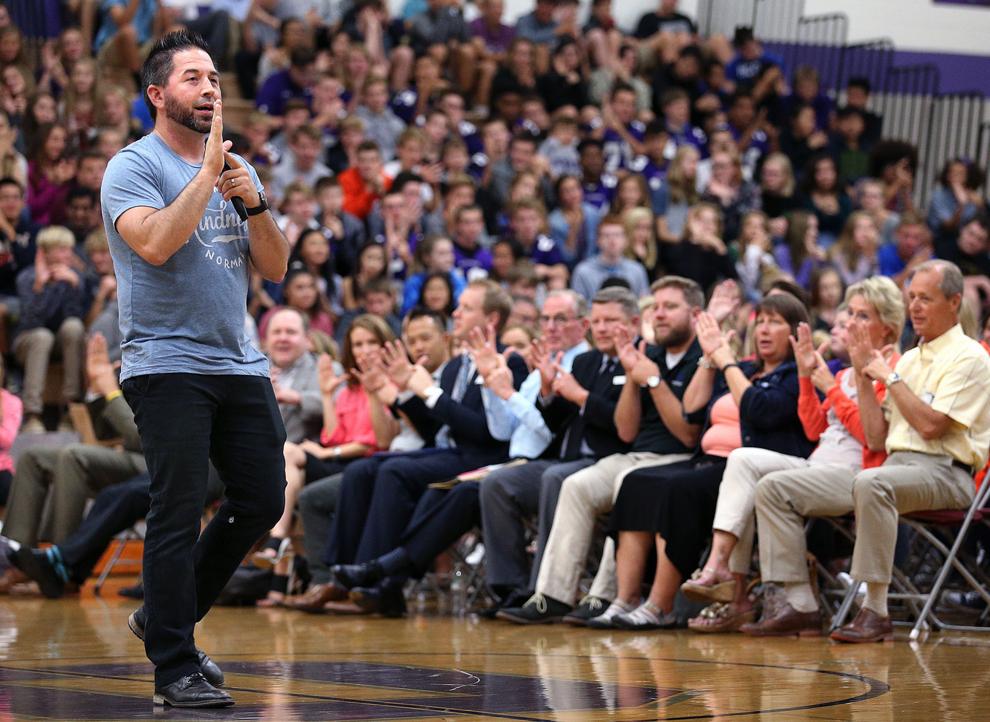 ONALASKA — John Norlin is hell-bent on teaching students how to improve the atmosphere in their schools, communities and, eventually, the world — one webby at a time.
To clarify: That's "webby," not "wedgie," and it refers to the web-like area at the fleshy juncture of the thumb and forefinger that is the pivotal point in a handshake.
Norlin, a teacher, motivational speaker and leadership consultant from Sumner, Wash., told 930 students and 60 teachers and other staffers at Onalaska High School Thursday that a simple handshake is one of the easiest ways to establish relationships.
He was speaking in connection with the announcement of the launch of Character Lives in La Crosse County high schools, and almost 20 other schools throughout Cooperative Educational Service Agency No. 4 in western Wisconsin, as well as Caledonia, Minn.
The program, which began at the beginning of this school year in CESA 4, is a character-building curriculum that several local business leaders are fostering in collaboration with the schools. It is based on CharacterStrong, a curriculum Norlin developed with Houston Kraft and first implemented in Washington State, where they live.
During a news conference before Norlin addressed the students, Dave Skogen, board chairman of Onalaska-headquartered Festival Foods, announced a $600,000, three-year campaign in a business-schools partnership to support Character Lives.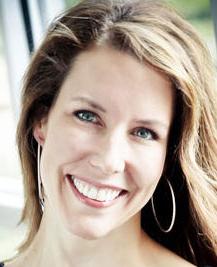 The effort conjures up a what-if scenario, said Misty Lown, founder and owner of Misty's Dance Unlimited in Onalaska and one of the three business leaders involved besides Skogen and his wife, Barb, in the Coulee Region Whole Child Initiative.
"Imagine what it would be like if students learned leadership before they left school," the schools infusing them with the values of "honesty, integrity and service," Lown said.
Lown likened Character Lives to the servant leadership concept that Skogen and others espouse, which is the subject of a master's degree program at Viterbo University in La Crosse.
Building relationships is the cornerstone of such programs, Norlin told the assembly in the school gymnasium.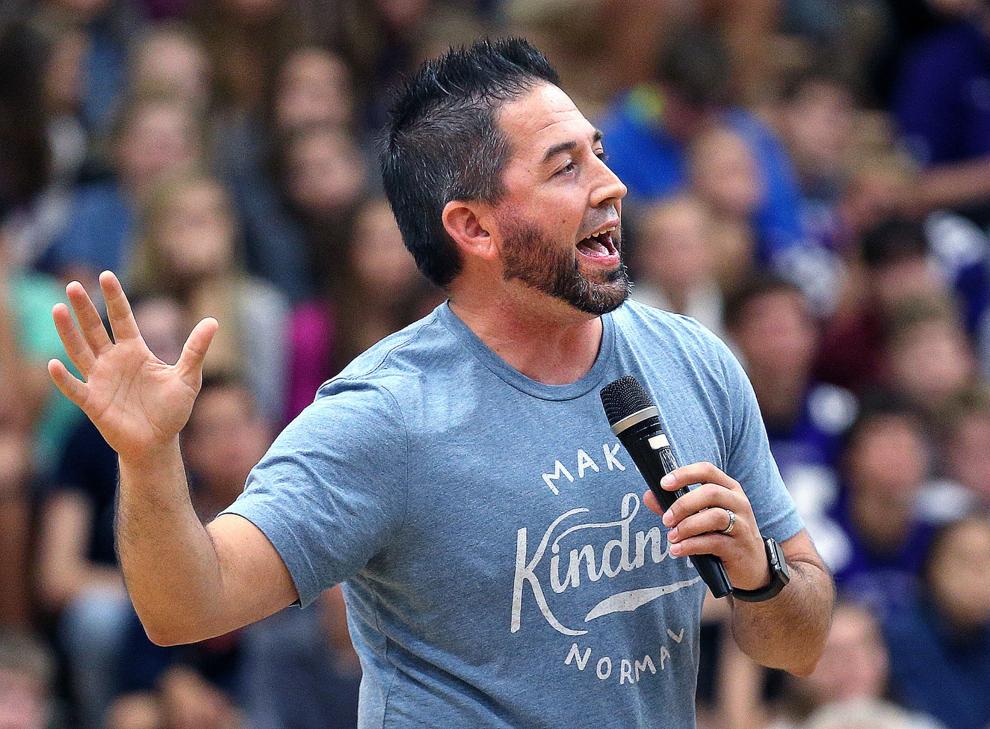 Norlin recalled his freshman and sophomore years in high school, when he cared about only two things: himself and hockey. He didn't want to go to school, and any idea of becoming involved in school activities and showing school spirit was a bunch of hooey to him.
That changed when Norlin was a junior and a senior's friendly outreach to him transformed him so extensively that he ended up being elected president of his senior class.
After an adviser convinced him of the responsibility the office required, he began standing at one of the doors to the school and greeting as many students who would go through his door. Many avoided him — at first. By the end of the year, students sought him out because his welcoming gesture had spread a friendly vibe throughout the student body, he said.
He then introduced the webby concept, and even had the students and staffers hold their webbies aloft and take the "Webby Pledge," which begins, "This is my webby. I promise to always use the webby when greeting others."
Norlin then told everyone to use the webby with the people around them, prompting a minute of cacophonous greetings and handshakes.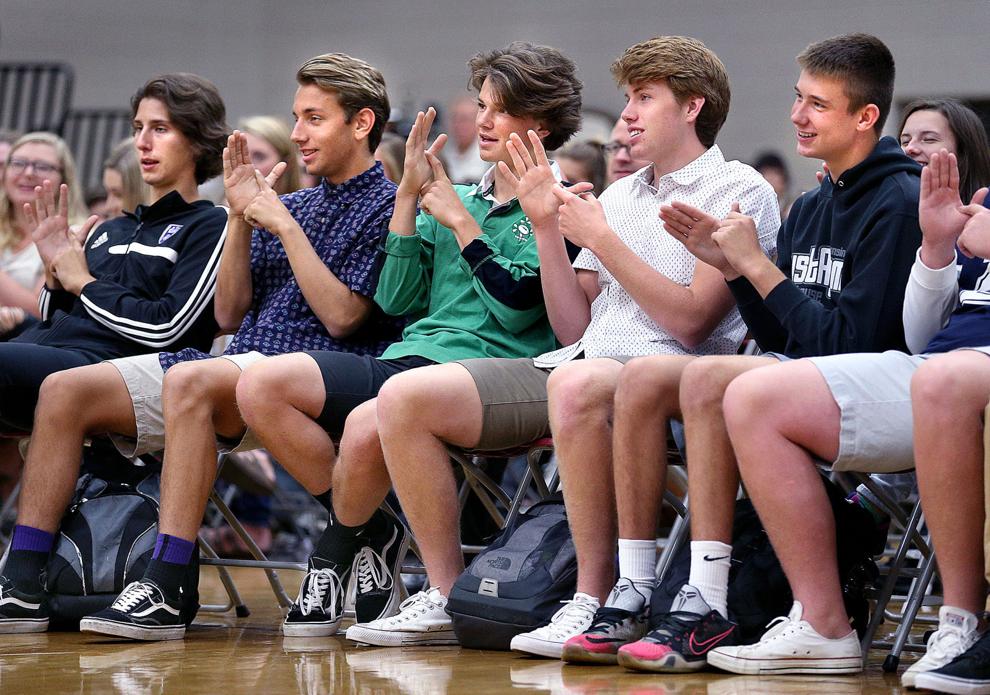 Acknowledging that the exercise was a bit cheesy, Norlin recalled his school days, saying, "Never would I have said, 'I want to feel more connected.'"
That said, he urged the students, teachers and other staff members to heed the lesson he learned the long, hard way and make everyone feel important.
Adopting such relational habits with peers can change a school from one nobody wants to attend to one where students and staff members can't wait to enter, said Norlin, who also pitched the character-building concept at Sparta High School Thursday and will do so Friday at Luther High School in Onalaska.
Being universally welcoming isn't easy, he said, adding, "Those hardest to give kindness to often are those who need it the most. Hurt people, hurt people."
But doing so, he promised, would change the community. And maybe, the world.