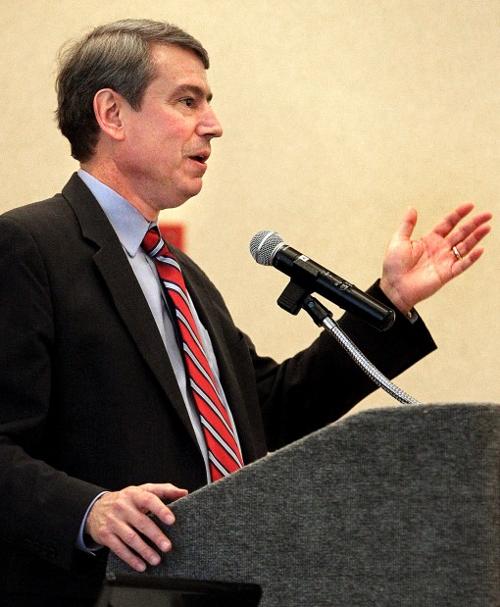 Wisconsin accounts for less than 1 percent of the nation's venture capital. "We have the ingredients to do better," said Tom Still, president of the Wisconsin Technology Council.
"We just need to make sure we're fully participating."
The La Crosse Area Development Corp. held its 40th annual meeting Wednesday, when Still, the event's speaker, talked about trends in technology and venture capital.
A lot of states have taken steps to be more active in venture capital, the money used by investors to take ownership roles in new businesses.
In Wisconsin, about 60,000 jobs have been created because of venture-backed companies since the 1990s. If the state was getting the amount of venture capital that matched the U.S. average, it would have created nearly 260,000, Still said.
"So that's the lag," he said. "That's where Wisconsin has to more fully participate in what's going on in the venture economy. That's why. It's jobs."
Manufacturing jobs have decreased by about 150,000 in the state. And a lot won't  come back, Still said, because of better technology and efficiency.