The rising number of drug-addicted parents who cannot care for their children are fueling a crisis in Wisconsin's foster care system.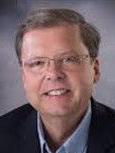 "There are more kids in foster care than ever because of the drug epidemic," said state Rep. Steve Doyle, D-Onalaska. "The number of kids in alternative care because of drugs in some counties is 80 percent."
Doyle and state Rep. Pat Snyder, R-Schofield, chair the Speaker's Task Force on Foster Care, a bipartisan committee formed earlier this year that aims to improve the foster care system in Wisconsin. The committee on Thursday met in La Crosse as part of a statewide tour to hear from stakeholders.
"This was a crisis that was under the radar," Snyder said.
A total of 7,168 children were placed in foster care statewide in 2015, 20 percent of them toddlers, according to the state Department of Children and Families. About 65 percent of children removed from their homes did not have adequate food, clothing, shelter or care.
About 180 children are in La Crosse County's foster care system, up from about 110 in 2009, said Lila Barlow, who coordinates the system.
"We are seeing families who have never been in the child welfare system coming through now," she said.
Without enough foster care parents in La Crosse County, about 9 percent of kids placed out of home are housed in other counties and states, separated from their families, friends and school, Barlow said.
"This is our community and we need to come forth for our kids," she said.
The volume of state mandates and increased caseloads overwhelm caseworkers and burden them with extra paperwork, said La Crosse County Human Services Director Jason Witt. In La Crosse County, foster care support workers average 33 cases of children in foster and relative care.
"I would say with the pressure on workers, we are failing," he said. "We have reached a critical point."
Witt recommended legislators create and implement caseload standards and reduce barriers to out-of-home care options, while Doyle advocated prevention programs, and recruiting and retaining foster care parents.
Doyle plans to introduce legislation next year that will improve the foster care system.