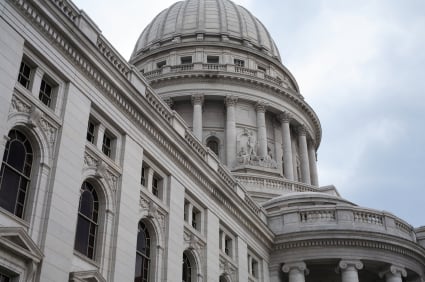 MADISON — Republicans who control the Wisconsin state Senate and Assembly aren't in agreement on a myriad of issues facing the Legislature in 2014, setting up a session that may be marked more by what doesn't get done that what does.
Caught in between the two chambers are anti-abortion bills, changes to the Common Core academic standards and proposals cracking down on drunken driving. And with lawmakers itching to get done by mid-March so they can hit the campaign trail, there's not a lot of time to work out their differences.
One big unknown heading into the 2014 session is just how rosy the state's revenue estimates will be. The latest figures are set to come out in mid-January, and at least for now there's no clear signal from Gov. Scott Walker or legislative leaders as to what they would do with any surplus.
In 2013, Walker proposed — and the Legislature passed — a $650 million income tax cut as well as a $100 million property tax cut. Walker, who recently floated doing away with the state income tax, is eyeing changes for 2015 that he can talk about during his re-election campaign. He isn't saying much about what legislative priorities he has in 2014.
"We've gotten most of what we wanted done in the fall," Walker said in a December interview.
Walker could always unveil another tax cut once the revenue numbers are released. But Republican Majority Leader Scott Fitzgerald said instead of cutting taxes, there will be a push among his members not to save any excess money to have it available for the next two-year budget that's proposed in 2015. Fitzgerald said Senate Republicans may also want to use the money on one-time infrastructure projects.
Assembly Speaker Robin Vos said he wanted to explore a sales tax holiday in August for certain back-to-school supplies and in November, just before the election, for Energy Star appliances. But Fitzgerald said he wasn't sold on that, saying some Senate Republicans view it as a gimmick.
Neither Vos nor Fitzgerald, at least at this point, is showing much enthusiasm for eliminating the income tax.
"I really am very cautious about making a commitment without some serious study about what the implications would be of these changes," Fitzgerald said.
Other issues that may or may not come up in 2014 include:
School accountability: Both Vos and Fitzgerald said they expect to pass a school accountability bill, but exactly what it will contain remains a work in progress. An earlier version would require schools that accept taxpayer subsidized vouchers to report how well those students perform starting in 2015. Walker has also said passing an accountability bill is a priority.
Heroin: A package of four bills designed to address heroin use appear to have support to pass both the Senate and Assembly.
Common Core: Vos said the Assembly will pass bills designed to protect student privacy under requirements of the Common Core academic standards, but Fitzgerald said any changes to the standards will have a difficult time clearing the Senate.
Speed limit: The Assembly passed a bill raising the speed limit on Wisconsin's interstates to 70 mph, but Fitzgerald said there isn't currently enough support to pass it in the Senate.
Abortion: Two anti-abortion bills that passed the Assembly in June appear unlikely to come up in the Senate. One would prohibit public workers' health insurance plans from covering abortions and the other would ban abortions based on whether the fetus is male or female, also known as sex selection. Fitzgerald said the Senate is hesitant to act on the bills because some fear they would get tied up in court and never take effect.
Drunken driving: Three bills that passed the Assembly designed to toughen the state's drunken driving laws appear to be stalled in the Senate. Fitzgerald said he would prefer to spend money on setting up special drunken driving treatment courts statewide before considering the bills.
Campaign donations: Fitzgerald said the Senate won't vote on a bill that would double the amount people could donate to political campaigns in Wisconsin, even though the measure passed with bipartisan support in the Assembly.
Bills passing one house or the other then being stymied shows there is a lack of communication between Walker and legislative leaders, said Democratic state Sen. Jon Erpenbach.
"The policy might be bad, the politics might be bad, or both," Erpenbach said.
Republicans may also want to limit the amount of time Democrats have to make arguments in public, during an election year, about the state's lagging job creation numbers, Erpenbach said.
Walker faces re-election in November, as do 17 of 33 state senators and all 99 Assembly members. Republicans have an 18-15 majority in the Senate and a 60-39 majority in the Assembly.
Be the first to know
Get local news delivered to your inbox!