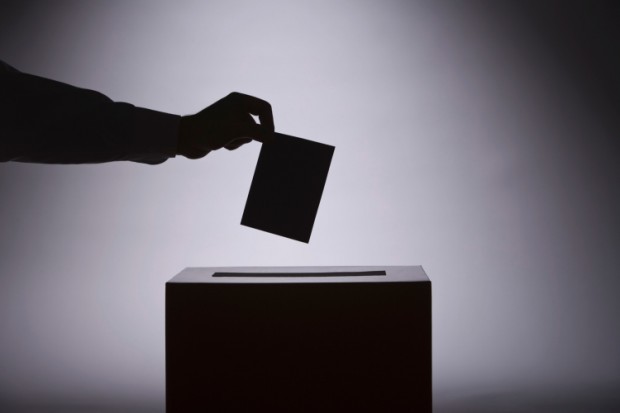 MADISON — Wisconsin voters once again showed themselves to be both persuadable and polarized Tuesday.
They stuck with their Democratic president despite a sour economy and they elected a very liberal woman to the U.S. Senate — but at the same time they reinstalled and strengthened an aggressive Republican state Legislature that discarded 50 years of labor law, loosened gun controls and tightened restrictions on voting.
The conflicting election results should shred the belief that the state turned hard right once and for all in 2010 when Republicans won almost everything in sight, said Barry Burden, a UW-Madison political science professor who studies Wisconsin elections.
"It's a fairly mixed message and not really a ringing endorsement of either approach by either party," Burden said.
While there are plenty of devils in the details, many partisans and experts concede that Tuesday simply put on display the same Wisconsin that has been dividing its political allegiance between the major parties for decades.
The head of the state Democratic Party said Wisconsin is "purple state" with a liberal blue hue, while a top GOP legislator insisted he sees a Republican red tint.
"Sometimes Wisconsin is a little schizophrenic," said state Rep. Robin Vos, R-Rochester, who expects to be elected Assembly Speaker this week.
More legislative conservatism?
Burden said neither party won a mandate in Tuesday's split decision, but not everyone agreed.
"We need to get more conservative," said Matt Batzel, Wisconsin director of American Majority, a tea party group that trains political candidates and helps get out the vote. "We have more conservative Assembly and more conservative Senate, and obviously Scott Walker is still governor, so we are well positioned to continue to have a conservative agenda."
Since taking office in January 2011, Walker and the Legislature weathered mass protests, an interstate boycott by Democratic senators and recalls after the majority began introducing a series of laws that eventually would allow people to carry concealed guns, place new controls on voter registration and early voting, and all but sweep away public employee union rights.
Some Republican leaders said the state needs a break from the drama, and Vos said he'll reach across the aisle to the minority party next year.
"But at the end of the day, we were elected to govern on our conservative principles, not in some murky middle," Vos said.
He said he'll push tax cuts, a law to encourage mining companies to dig here, and an exhaustive review of all regulations on businesses.
Vos minimized Tuesday's comfortable majorities for President Barack Obama and Sen.-elect Tammy Baldwin, a Madison Democrat, calling them aberrations.
What voters really want is seen in the 2010 elections of Walker and Republican Sen. Ron Johnson, and the ascension of GOP state legislative majorities in 2010 and 2012, Vos said.
Wisconsin Democratic Party chairman Mike Tate said Vos shouldn't be so quick to dismiss the Baldwin and Obama victories.
The reason Republicans held onto the Legislature Tuesday is that they were in charge when voting district boundaries were adjusted to reflect population changes in the 2010 Census, Tate said.
"They put in place a redistricting strategy that really shut us down and didn't give us much of anyplace to run," Tate said. "The good news is that demographics are always changing."
Another, possibly smaller factor is that Republicans in 2011 enacted restrictions on voter registration and absentee balloting that may have suppressed the vote, Tate said.
Voters who change addresses frequently — people who are young and have lower incomes, including racial minorities and single moms who tend to vote Democratic — are most likely to be tripped up when registration is more difficult, Tate said.
Expanding electorate
But how did the same state elect the conservative Johnson in 2010 and the liberal Baldwin two years later? How could the Republican Walker be victorious in a June 5 recall election, while the Democrat Obama wins the state on Tuesday — both by about a 7 percentage-point margin?
One reason is that somewhat different groups of voters showed up for each election.
"The people who voted in 2010 (and the recall) are simply different and fewer than those who voted Tuesday," Burden said.
Presidential races excite more voters — more than 3 million in Wisconsin on Tuesday, compared to about 2.2 million in the 2010 midterm and 2.4 million in the recall.
"We do know that voters who participate in midterm elections like 2010 are on average more interested and involved in politics, and more ideological, and of somewhat higher socioeconomic status, so those are voters who tend to lean Republican," said Charles Franklin, director of the Marquette University Law School Poll.
"When you go to a presidential year, you expand the size of the electorate by a third or a quarter, and that brings in a somewhat more Democratic constituency," Franklin said.
On Tuesday, Democrats may have won the top of the ticket and lost the bottom in part because of voters who don't pick a candidate in every contest on the ballot, possibly because they don't have as much interest in or knowledge of the smaller, less publicized local races, experts said.
And, despite all the partisan passion in Wisconsin's electorate after the Republican moves in 2011 and subsequent recalls, there are still "persuadable voters" who chose candidates from more than one party, based on a judgment about the candidate's performance, Franklin said.
The Marquette poll, taken before the election, indicated that 7 percent of likely voters Tuesday approved of both Scott Walker and Barack Obama.
"This group cannot be fundamentally partisan or ideological because if they were then they couldn't approve of both," Franklin said. "But if they look at each incumbent's performance, they may say, 'Hey, both are doing OK.'"
Be the first to know
Get local news delivered to your inbox!