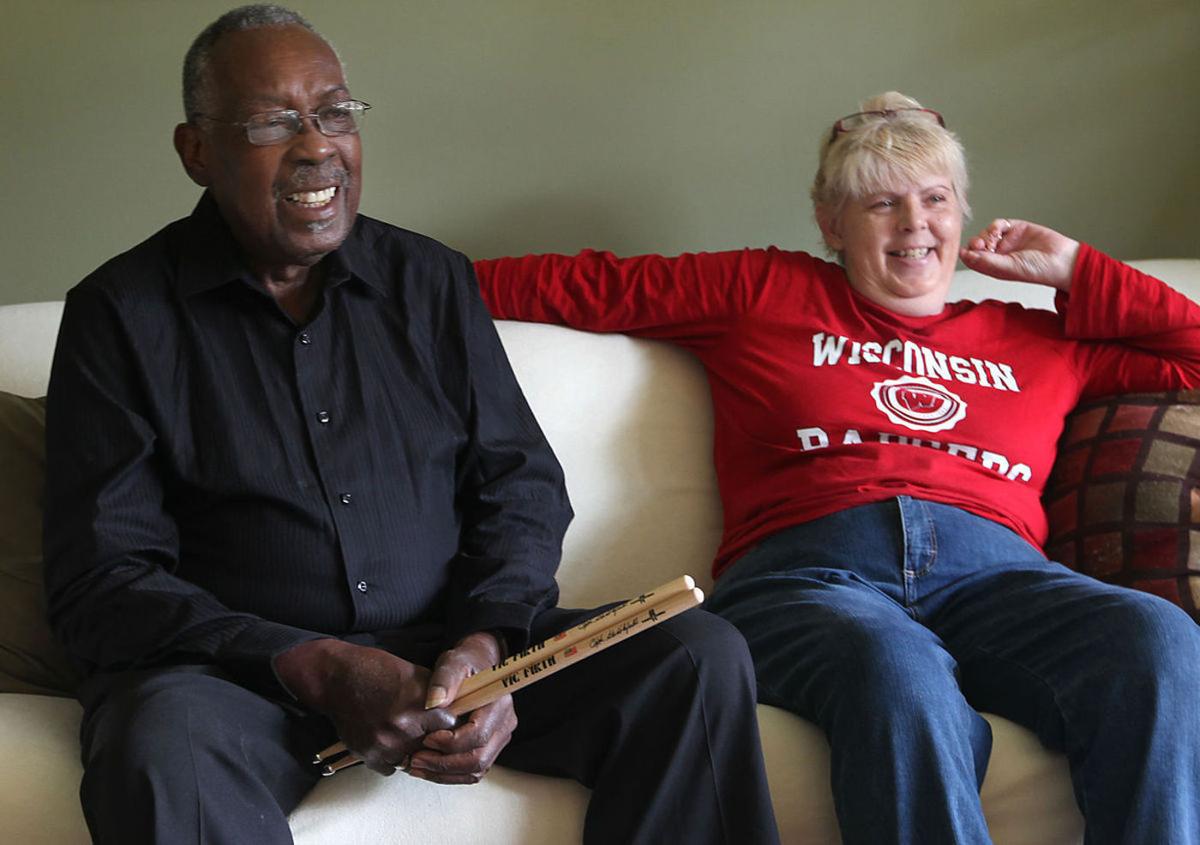 MADISON — When legendary "Funky Drummer" Clyde Stubblefield was faced with $90,000 in medical bills after suffering bladder cancer in 2000, local musicians rallied and staged benefit concerts to help him out.
Then came a call from Prince's people.
Prince, the musical innovator and international superstar who died last week at his Paisley Park compound outside Minneapolis at age 57, paid Stubblefield's remaining hospital debt — but asked that the deed be kept quiet, Stubblefield's wife, Jody Hannon, said this week.
Hannon went public with the story after Prince's death on April 21 shocked the world.
Hannon still gives a "shout out" to the Madison musicians who raised about $10,000 to help her husband — who earned his "Funky Drummer" nickname playing with James Brown's band in the 1960s — during his illness 16 years ago.
"Clyde wasn't yet Medicare age, and he did not have insurance," Hannon said in an interview Wednesday.
"The medical bills were just climbing, climbing close to $90,000." But even with help from the local community, "we were worrying about how we would deal with the rest of this. I got a call from Clyde's manager at work and she said, 'These people want you to call them back.'"
"It was Prince's people and they said, 'Prince wants to take care of the complete balance of your medical bills. Clyde is one of his drumming idols. … Just name the number, and we will send it to the hospital.'
"I was going to say $20,000, which already seemed like a lot to me, but I just finally said the bills are 70, 80 thousand," Hannon recalled. "And they immediately transferred that and had the bill taken care of."
Along with an outpouring of grief and admiration for Prince from around the world, tributes to the late musician have included tales of his anonymous, behind-the-scenes generosity — five-figure checks that benefited schools and programs for low-income youth, music education, and the nation's first full-service, free public library open to African Americans, Western Branch Library in Louisville, Ky.
Combining elements of rock, jazz, pop, funk and R&B, Prince's music defied genres. But both the star and critics acknowledged the influence of "The Godfather of Soul" James Brown.
A drummer since he was a child, Stubblefield got his big break when Brown pulled him into his band and featured him in some of his biggest 1960s hits. Stubblefield's groove is legendary on tunes such as "Cold Sweat," "Say It Loud (I'm Black and I'm Proud)," "I've Got the Feelin' " and the seminal "Funky Drummer."
Born in Chattanooga, Tenn., Stubblefield moved to Madison in 1971, and the city claimed him as its own.
Now 73, the drummer continues to perform from time to time despite losing part of his right index finger and thumb last year. The Clyde Stubblefield All Stars play a monthly happy-hour show at the High Noon Saloon to benefit a youth scholarship fund established in Stubblefield's name and will share the stage with Sonny Knight & the Lakers on June 10 at the Majestic.
Stubblefield also plans to be at the Memorial Union on June 25 when the radio show "Michael Feldman's Whad'ya Know?," where Stubblefield was a musical regular for 20 years, has its last broadcast.
Recently Stubblefield, along with fellow James Brown band drummer John "Jabo" Starks, was ranked No. 6 on Rolling Stone magazine's list of "100 Greatest Drummers of All Time." His drumsticks have been on display at the Rock and Roll Hall of Fame and were named to the list of 100 objects that define Madison by the Wisconsin State Journal.
Stubblefield once recorded with a band in Prince's Paisley Park studios, he said, and on that day caught a glimpse of the younger artist standing outside the studio in a hallway. But musically, Stubblefield knew Prince only from his hit single "Purple Rain."
"I still don't believe it," Stubblefield said of Prince's quiet gift to him in 2000, "but I'm honored."