IRON RIDGE — Yvonne Bennett hasn't been trained in the art of cartography, but she's done a pretty good job of mapping the deep roots of Wisconsin's bowling heritage.
Not surprisingly, her plat of throwback bowling alleys — with eight, six and even two lanes — is concentrated in some of the state's smallest communities.
There's Stars & Strikes in Princeton and Lambeaul Lanes in Red Granite, with four lanes each. And also Stubby's Bowl in Waterloo, with six lanes, and Fireball Lanes in Lancaster, which features eight lanes for bowling.
The path along Highway 29 between Green Bay and Chippewa Falls offers a string of small bowling centers that serve as entertainment hubs in communities like Stanley, Boyd, Thorp, Athens, Gleason, Birnamwood and Tigerton.
"If you're into old stuff and bowling, it's a pretty cool place to drive," said Bennett, executive director of the Pewaukee-based Bowling Centers Association of Wisconsin.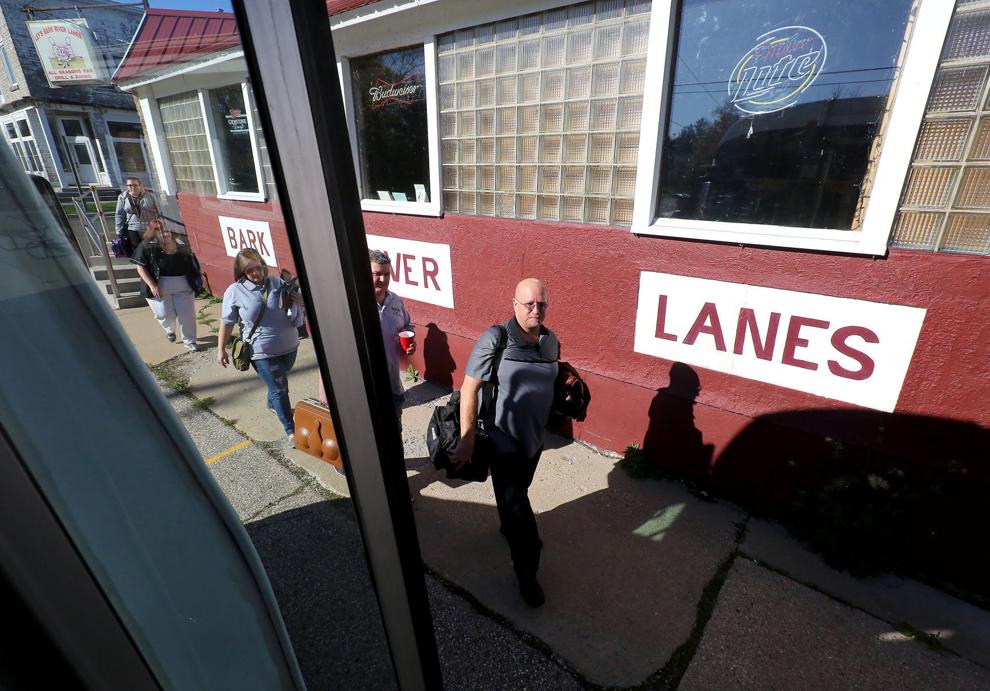 So when the Green Bay Packers had a bye last Sunday, Bennett broke out her map, chartered a bus and organized a tour of four small, vintage bowling centers in Dodge and Jefferson counties. The 11.5-hour excursion, designed to promote and showcase older facilities, covered about 135 miles for 11 bowling enthusiasts who each paid $119 and combined to bowl 75 games, all scored in pencil.
There were rounds of Bloody Marys and Old Fashioneds, a healthy dose of nostalgia and a fair number of strikes and spares in historic settings far removed from the state's largest bowling center, the 72-lane AMF Bowlero in Wauwatosa.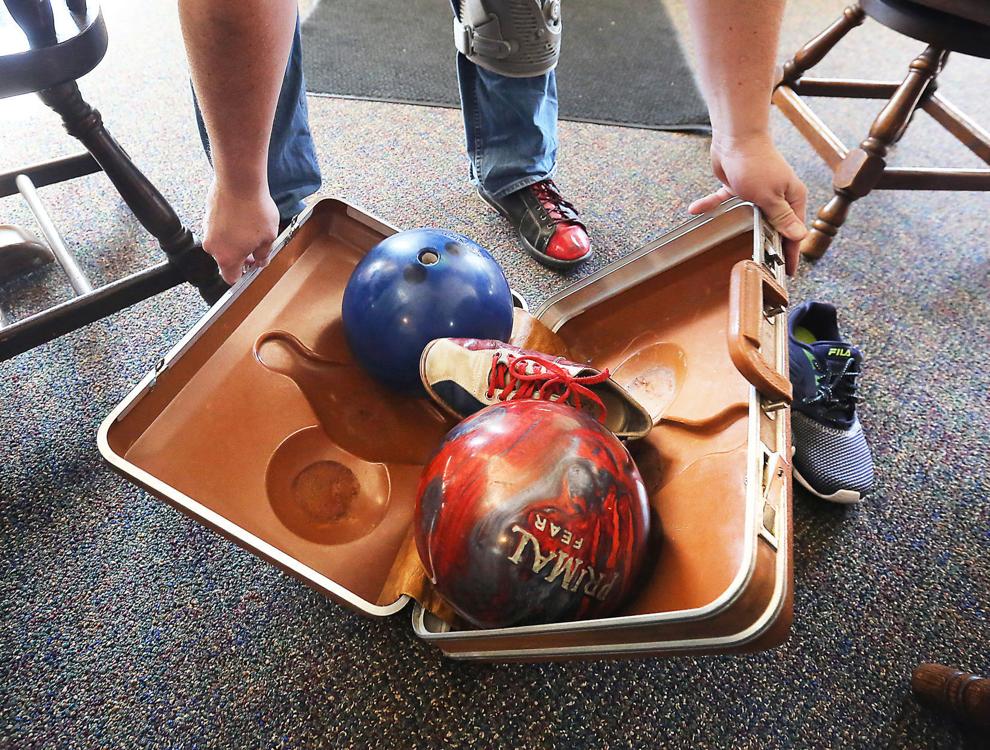 The tour is believed to be the first of its kind in the country and could lead to similar tours in other parts of the state where bowling lanes, out of necessity, are part of small business plans that can include bars, supper clubs and dance halls. Wisconsin is home to 308 bowling centers, ranking third only behind Pennsylvania's 318 and New York's 317, according to Bennett.
But Wisconsin is uniquely flush with smaller bowling centers. The state has 84 bowling alleys with between two and six lanes, the most in the country, many of them with wood instead of synthetic lanes, manual scorekeeping and exposed ball returns.
The tour — a rural drive during peak harvest time and fading fall colors — took us to four of them:
Strikes, Spares & Spirits, Iron Ridge
We were greeted by the owner, Robin Ehrensberger, who had football playing on the televisions as we piled into her narrow building, constructed in 1904 on the main drag of Iron Ridge, a community of 937 people southeast of Horicon in northeastern Dodge County.
The first lanes in the building were built in the basement but were later moved to the first floor of the building, which at one time was also home to a barbershop and meat market. In 1907, the Mayville News reported the Iron Ridge Bowling Club was holding a five-day tournament. Entry fee: $2.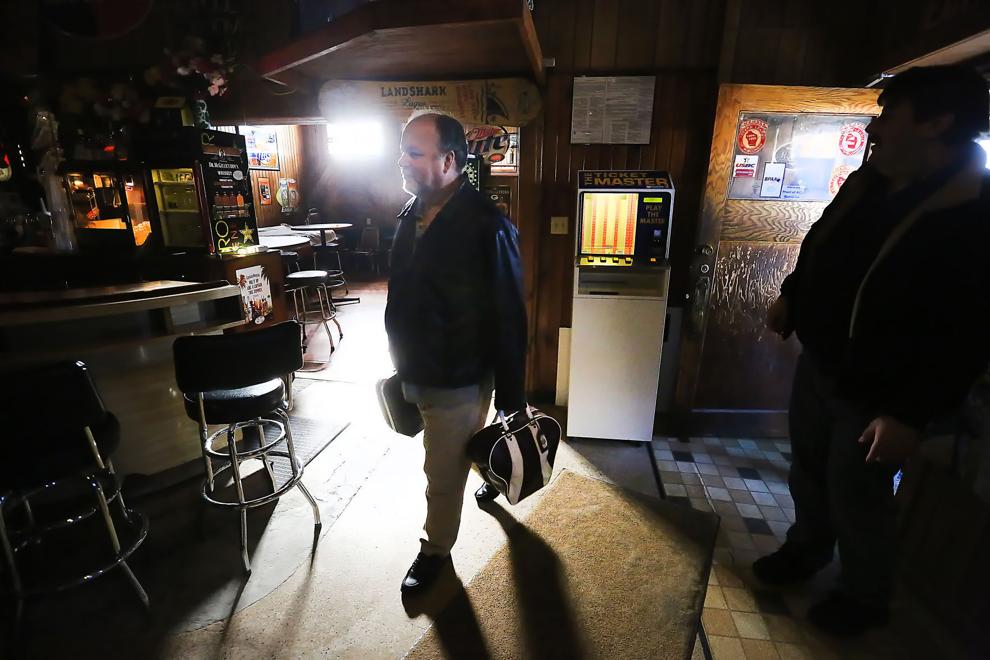 Ehrensberger, 53, bought the business in 2005 and has added three outdoor horseshoe pits and indoor darts, for league and recreational play, plus a concrete pad for outdoor parties, which help diversify her business, located across the street from the Iron Ridge Inn supper club and hotel.
The four lanes here are a step back in time. The ball returns are exposed, the Brunswick hand dryers are chrome, and the pin-setting machines were salvaged decades ago from a bowling alley in West Bend. More than 100 people take part in Ehrensberger's bowling leagues, which is more than 10 percent of the village's population. One of her leagues on Thursday doesn't start until 9 p.m. to accommodate local farmers.
"I'm constantly recruiting," Ehrensberger said. "I have people that come from all over."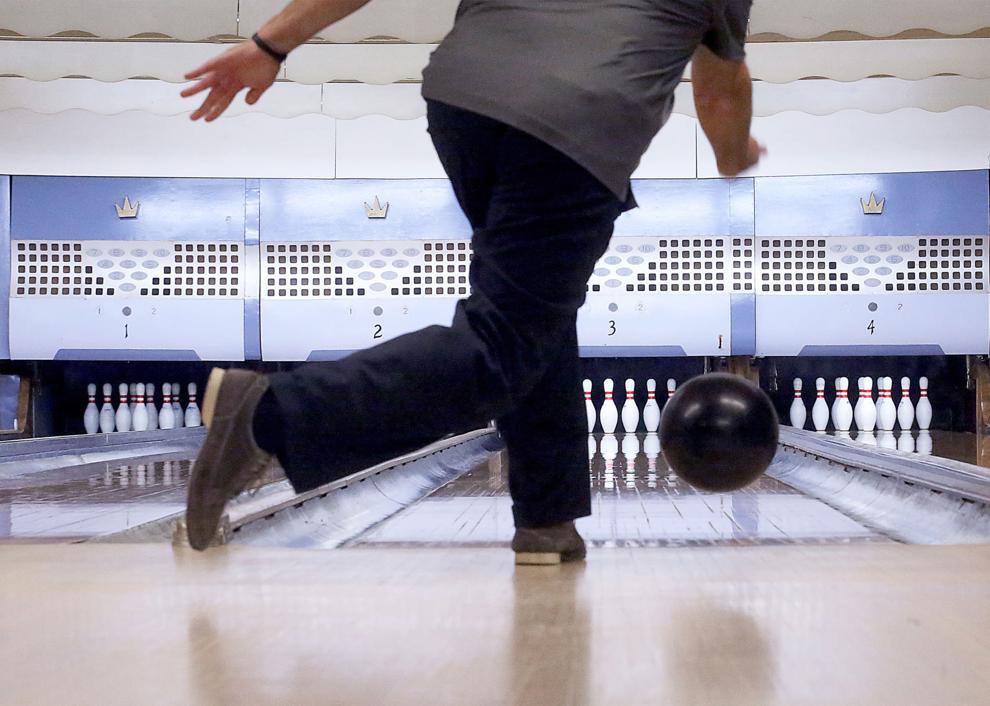 This is where the outdoor beer sign on the front of the building touts Old Style beer, wooden doors to the restrooms are barely two feet wide, and beer steins painted by famed wildlife artist Terry Redlin can be purchased. A large calendar from Persha Equipment Sales in Mayville hangs on the paneled walls and, once a year, Ehrensberger holds a liester tournament where scoring is modified and awards given to those who would have had the lowest score in a regular tournament.
Ehrensberger, a former accountant, is only the fourth owner of the building and believes the size of her facility gives her an advantage.
"It's a lot easier to fill four lanes than 24 lanes," Ehrensberger said.
Ley's Bark River Lanes, Rome
Services had just ended at St. Luke's Lutheran Church when the tour bus pulled up to the corner of highways P and Y in downtown Rome, an unincorporated community of roughly 600 people east of Jefferson.
Part of the building that houses the bar, restaurant and six-lane bowling center has stood on this corner since 1844. The site was a dance hall and former meat locker with bowling added in 1956.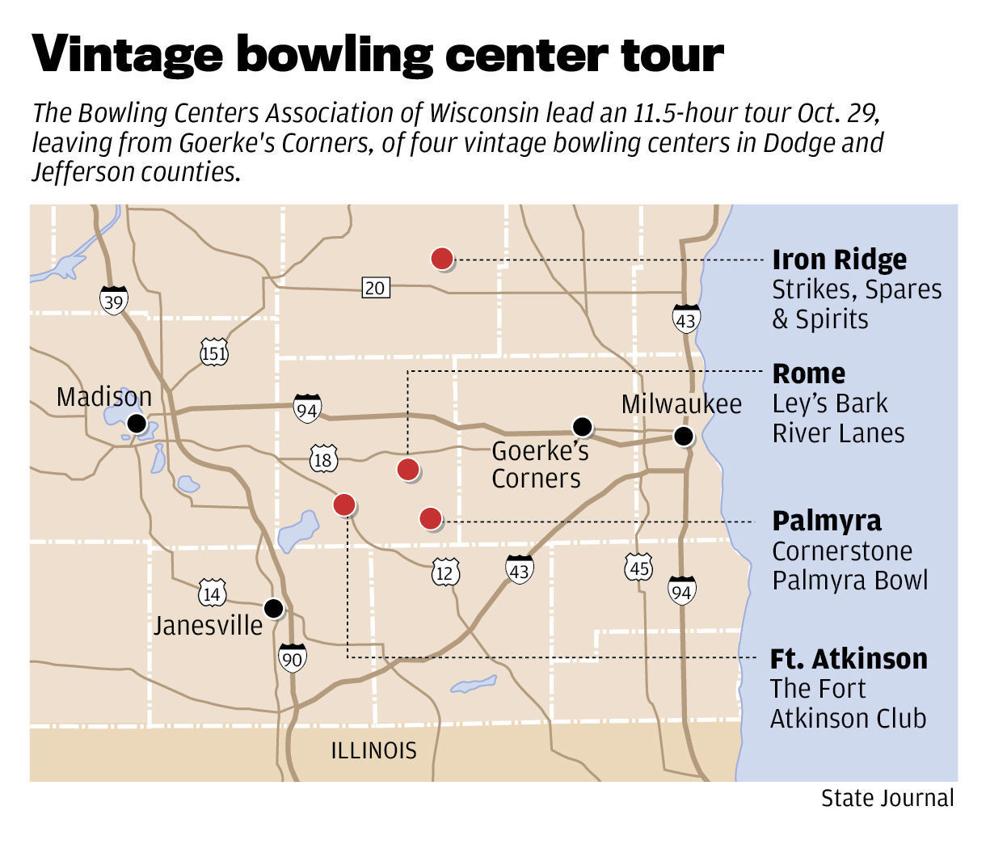 Larry Leys, 72, who had a career installing security and phone systems, bought the business in 2003. This is home for Leys, who grew up next door, where his father repaired radios and televisions. His grandfather had a hardware store across the street from the bowling alley.
"There's no through-traffic here," said Leys, shortly after serving the group homemade pizza, one topped with bratwurst slices and Swiss cheese. "If somebody comes through Rome, they either took a wrong turn or they knew where they were headed."
The bowling center, with advertising banners for local businesses like Pelican Plumbing, Pal Steel and Biggy's Decorative Concrete Edging, hosts league play four nights a week, doesn't allow powdered resin and accounts for about 20 percent of his business. The remainder comes from the bar and restaurant. There are grilled steaks on Wednesday, ribs on Thursday and a fish fry on Friday nights that can draw 180 and cram the dining room,which was once a dance floor.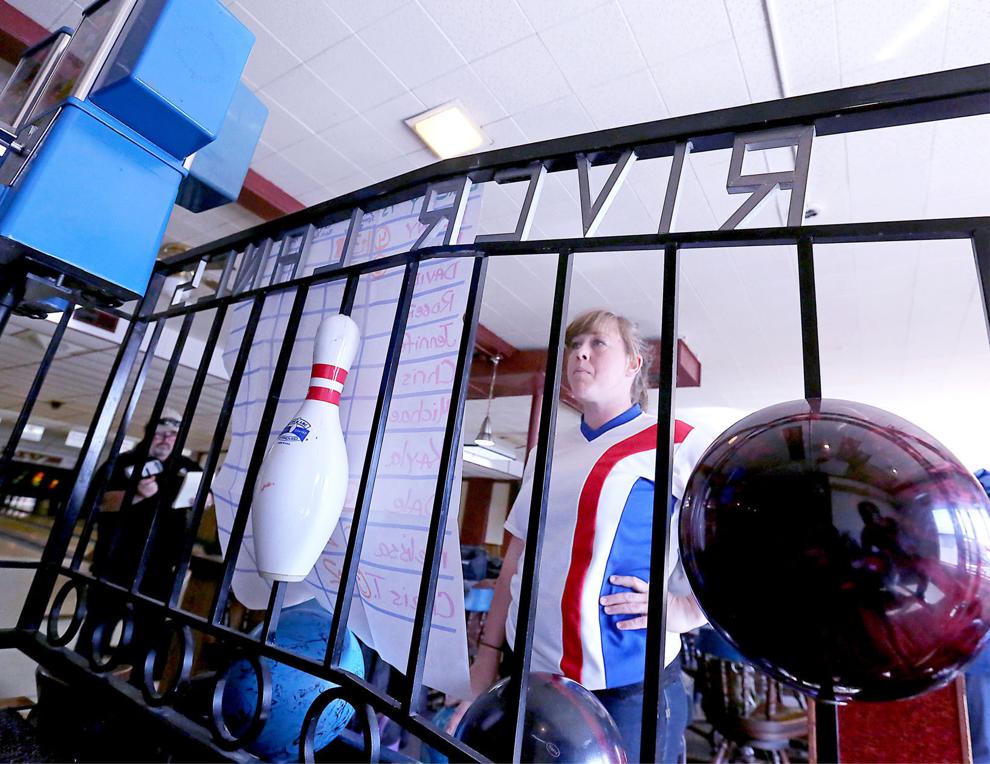 The bar resembles a wildlife museum with wood-framed glass cases that double as tables, all built by Leys. One holds a badger hit by a car a few miles from his business. Another is filled with three beaver trapped from the nearby Bark River. He also has part of the goal post he and a few buddies took after the Packers beat the Los Angeles Rams at Milwaukee County Stadium on Dec. 2, 1962. It was the last home game of a season that would end a few weeks later with a World Championship.
Leys echoes the sentiment of other bowling operators and has shortened his leagues to 24 weeks from 32 weeks in an effort to attract more bowlers.
"It was too much for people," Leys said. "There's so many things going on in the world now."
Fort Atkinson Club
This grand building, modeled after the Wisconsin Building at the 1904 World's Fair in St. Louis, was constructed for $10,376 along the Rock River and has had quite a run since opening in 1913 in this city of now 12,541 people.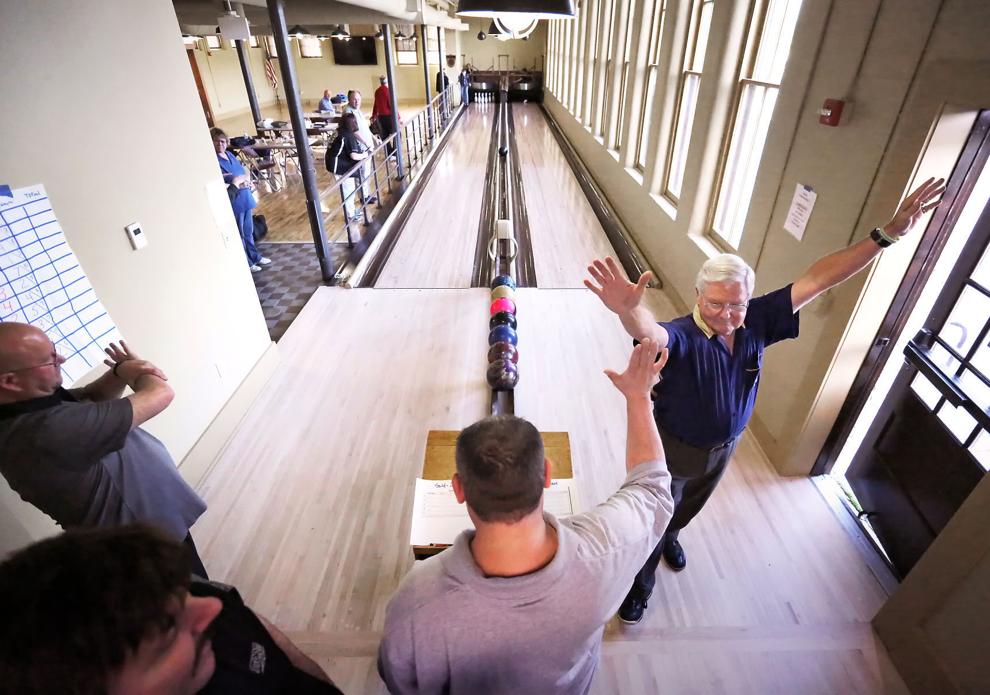 The original club members were men who paid $18 a year to use the three-story, 6,000-square-foot building for drinking brandy, eating, smoking cigars, playing billiards and, in the basement, bowling on its two lanes with pin-setting boys. The club was purchased in 1930 by the Billings Masonic Lodge, which had their own leagues. The Masons sold the building in 1986, and it was used primarily for storage until it was bought in 2011 by Joan Jones, who created a nonprofit foundation to raise $2.5 million and restore the building for public use.
The result is stunning, with dark woodwork, hardwood floors, a second-floor solarium that overlooks the river, a commercial kitchen, meeting rooms and the ballroom. It now hosts poetry readings, concerts, weddings and other social events. The bowling lanes were restored earlier this year for about $20,000.
"It's part of the history of the building. It's part of the integrity of the architecture," said Renae Mitchell, director of the club. "We decided that it was better to restore it and have it as something people can do. It's part of living history, in a sense."
But for bowlers, there are challenges. The approaches are shorter and there are no marks on the lanes that are standard at most bowling centers. Bowlers also need to make sure they get a thumbs up from the pin setters indicating they have cleared the pit that collects the pins and the ball.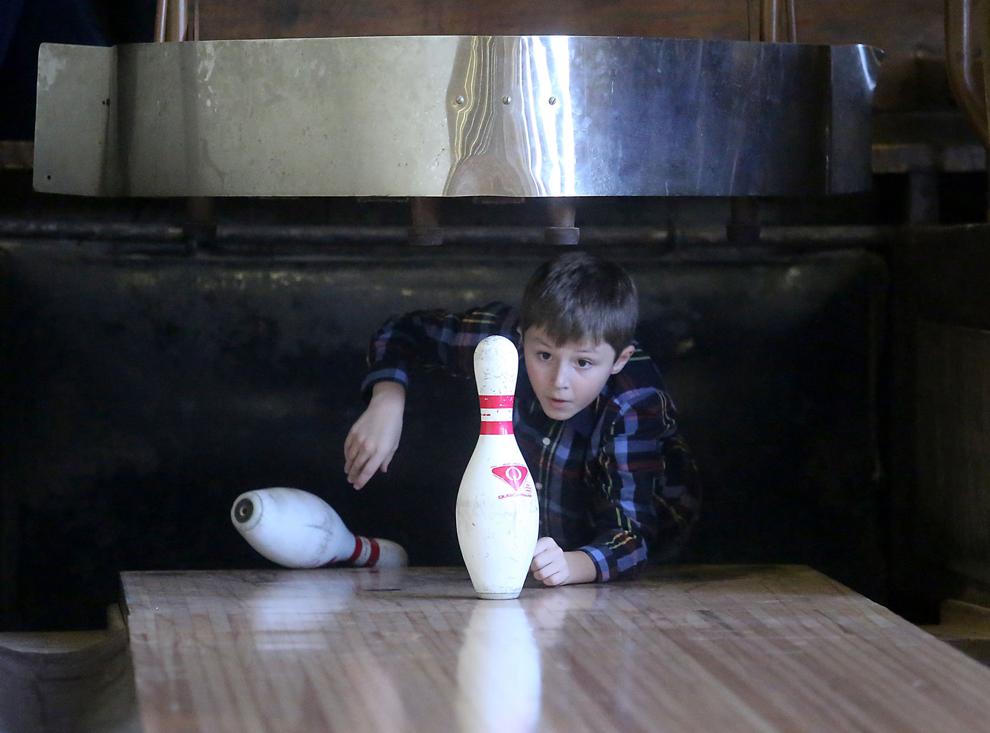 Chance Leistgang, 11, and Remy Nelan, 12, spent about 90 minutes setting pins and sipping cans of Diet Pepsi. They worked for tips and each earned $42.50 from the tour group, a far cry from the nickles and dimes earned by their predecessors decades before. In most frames, they could reset a full 10 pins in less than 30 seconds.
"Speed is key," Chance said.
Added Remy: "If you don't do it right, they tend to get stuck."
Palmyra Bowl
The village of Palmyra was settled in 1842 and has a colorful history that includes a period of time — the 1870s to 1920s — in which people from around the world came to visit the natural springs in the area. The bowling alley sits on Main Street, across the street from the Carlin House, built in 1845 but now a museum that is listed on the National Register of Historic Places.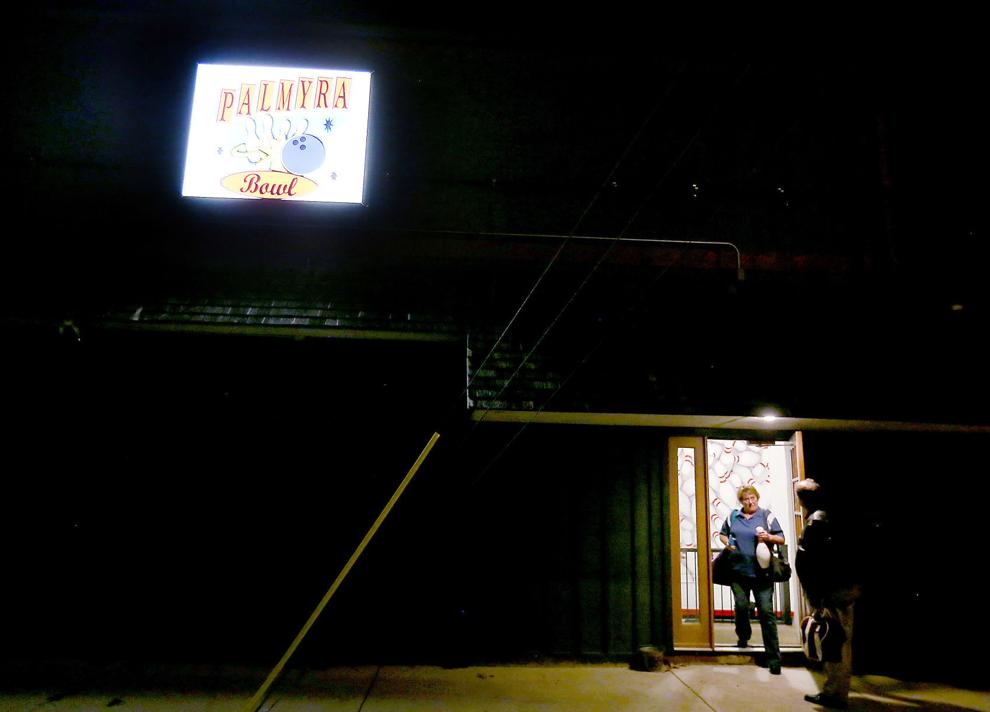 The four-lane bowling alley is in the basement of a building constructed in 1901 that for years was home to a movie theater. The first two bowling lanes were added in the 1920s and, sometime before 1965, two more were added. The movie theater eventually closed, and the space used for a variety of businesses including an Italian restaurant, archery center and clothing store. The bowling lanes remained, but over the past 25 years fell into disrepair.
Lori Hale purchased the building in 2015 and converted the first floor to the Cornerstone Restaurant. She held a fundraiser for the $5,000 job to restore the lanes, which hadn't been resurfaced in 20 years or used in 10. The decor was updated with a retro look: 45 rpm records hang on the wall around the juke box. A game of bowling is $4, and shoe rental is $1.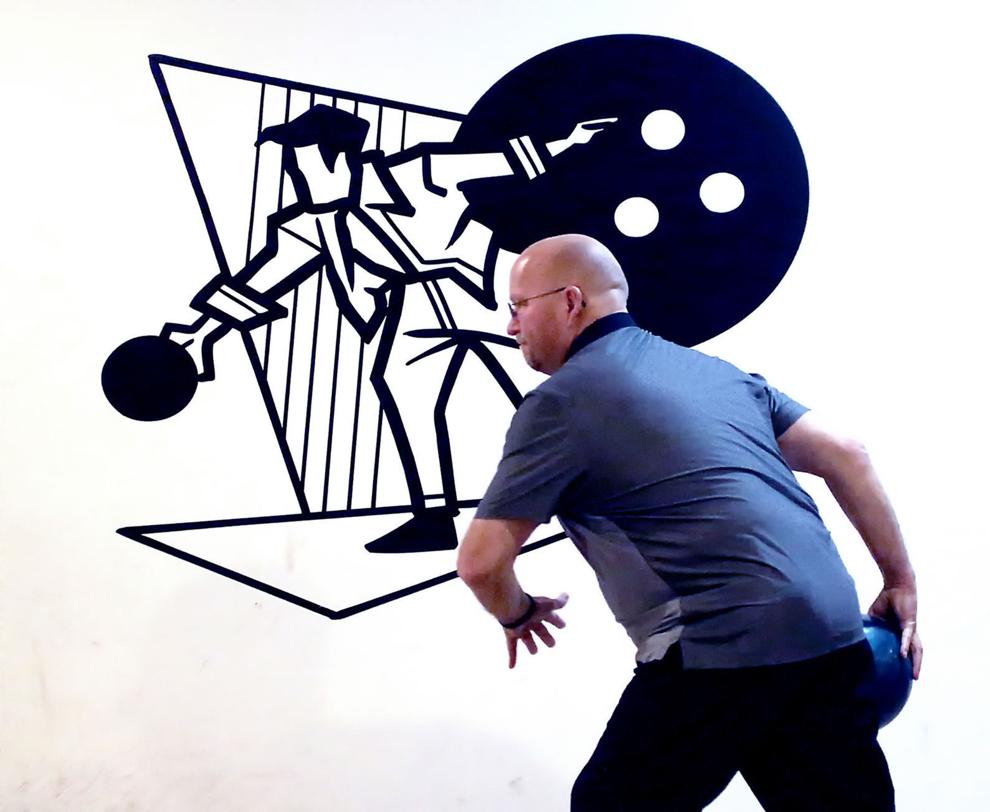 Hale's daughter, Jennifer Gutierrez, who runs the bowling operation while working full time as an office assistant in Waukesha, has returned league play to the facility on Wednesdays, Thursdays and Saturdays. One of the challenges for her business is getting people back into bowling after it was gone from the community of 1,781 people for a decade.
One strategy paid off big a year ago when the bowling alley's float in the Christmas parade took first place.
"So we get Santa on our float this year," Gutierrez said. "It took a while for the town to get to know us, but we've really made a name for ourselves out here."
Barry Adams covers regional news for the Wisconsin State Journal. Send him ideas for On Wisconsin at 608-252-6148 or by email at badams@madison.com.