WINONA, Minn. — Winona's City Council rang in the New Year by adding a new partnership to the city's ice climbing area.
By unanimous vote, the council approved an agreement with Big River Climbing Guides of Winona to allow the group to do guided trips on the ice climbing area, which is located directly above Hwy. 61 and west of Woodlawn Cemetery in Bluffside Park.
Big River Climbing Guides is owned and operated by Eric Barnard, who is also director of Winona State University's Outdoor Education and Recreation Center.
Barnard helped bring the idea to Winona through the Minnesota Climbing Association and approached the city with a few other climbing enthusiasts about utilizing the bluffs in the winter for outdoor activities.
The climbing was officially approved in fall of 2016 by the city, but preparation and testing the bluff for any ecological and safety concerns has taken place over the past few years.
The city uses about 1,600 to 2,000 feet of hose to spray a mist down the bluff to create the ice sheets.
Ross Greedy, the city's recreation coordinator, said the agreements were industry standard and are reviewed yearly.
Greedy said that other guides who are interested in operating on the area can also request agreements to be drawn up through the city. The hill is also still free and open to the public and capable climbers. He has also guided for Big River Climbing Guides.
"It helps to mitigate issues," Greedy said. "Climbing is open to anyone, this would just be for the oversight of guided climbing."
This year, however, weather has prevented the hill from being open for most of the season.
Greedy said earlier production was slowed by overly warm weather, then by overly cold weather, with a short period of success prior to the holidays.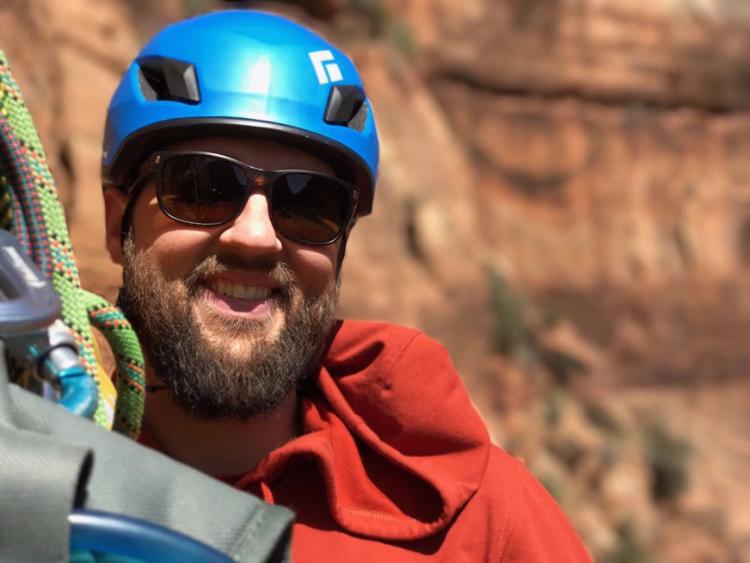 "We caught a brief window," Greedy said.
Ideal weather for the ice production would be around 20 degrees during the day with the temperature falling at night.
However, the hill continues to generate interest.
Last year it was open for a period of time but not advertised or marketed while the city made sure the concept and area were successful.
Greedy said the city already has had successful coverage by state and local media, and it's continuing to garner attention.
"We've had some good publicity for the area," Greedy said.