MADISON — The Legislature's budget-writing committee Monday approved $5 million for the planned expansion and renovation of the La Crosse Center.
In a unanimous vote, the Joint Finance Committee added $204.66 million to the now approximately $1 billion 2017-19 state capital budget, which the Assembly and Senate still have to approve.
The committee made no comments on funding for the La Crosse Center, which was included with capital spending recommendations for the state's agencies and non-state entities such as the La Crosse Center.
The Center's general manager Art Fahey called the vote "good news" and looked forward to approval from the Legislature and Gov. Scott Walker.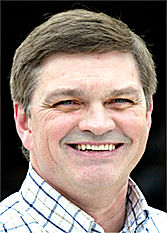 "We were hopeful (of its passage) and hadn't heard anything that would knock it out of the saddle," Fahey said.
In a news release, Assembly Rep. Jill Billings, D-La Crosse, said the center is "of great economic and cultural significance to our area" and praised those who worked to obtain its approval to date.
"The fact that La Crosse will be receiving this money is largely due to the tireless advocacy of the La Crosse Center Board and Director Art Fahey, the La Crosse Area Visitor and Convention Bureau, the mayor and many others in our community," Billings said.
The city had sought $12 million from the state in hopes having a $47 million project, but in April the State Building Commission recommended $5 million.
The project is slated to:
Replace lighting, HVAC, kitchen facilities and dressing rooms at the 37-year-old center.
Add a ballroom/meeting space overlooking the Mississippi River.
Enclose an area from Pearl St. to Jay St. on the center's downtown side.
Taking greater advantage of the view of the river is the idea behind expanding the center's south side for added meeting space, said Fahey.
"That has been very popular for us, and we need to take greater advantage of that," he said.
A second expansion would be created by enclosing a now big open area under the center's marque on Jay St. to increase the size of the lobby.
"It's kind of a difficult building to find your way along so, creating one long lobby (between Pearl and Jay streets) will allow people to easily move indoors from North Hall to South Hall," he said.
If project funding is included the final 2017-19 state budget, planning will continue the remainder of the year for the center project. How large the ballroom/meeting area would be will not be determined until the final funding amount is secured, Fahey said.
Construction is anticipated to begin next summer and take about 18 months to complete, Fahey said.
Special report: Celebrating the success of downtown La Crosse