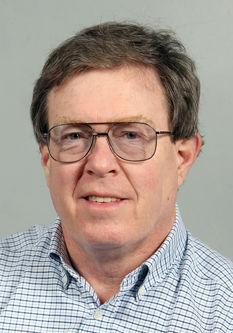 Twelve years after she opened it, Ann Karen Gronbeck-Peterson plans to close the Gallery La Crosse Artists Cooperative at 320 Main St. in downtown La Crosse at the end of January.
The gallery has about 20 vendors and mainly sells original art, fine crafts and gift items, Gronbeck-Peterson said, and some vendors also sell antiques and vintage items.
"It's time to retire," Gronbeck-Peterson said of her decision to close the gallery. "It's a combination of age and health" issues.
"I'm very thankful for the community support we received that allowed us to keep this open so many years," she said.
A gallery-closing clearance sale began Thursday. Several of the gallery's artists already had begun marking down prices, and many of its store fixtures are available for purchase, Gronbeck-Peterson said. What she described as an indoor rummage sale will begin Jan. 15.
Gronbeck-Peterson said she also was one of the founding members of the former Odin Arts Cooperative downtown.
For more information, call the gallery at 608-782-4278 or visit its Facebook page.
---
Monica Orban and her daughter, Evelyn Sumer, have opened The Westby Blend, a pop-up coffee and tea shop at 211 S. Main St. in downtown Westby. Its grand opening celebration will be from 8 a.m. to 5 p.m. Jan. 18.
The new business made its debut on Dec. 2 in part of the Nisse House of Art location that Orban opened in 2013. That business sells fine arts and crafts made by the two women and other Coulee Region artists and craftsmen.
The coffee and tea shop will be open at least through March, Orban said. "If people wholeheartedly support it, we would consider going beyond that," she said.
Besides coffee and tea, The Westby Blend sells food such as soup, savory waffles and bagels. Starting this week, it also will sell baked goods made by Kvarnstrom's Bakery in Westby.
Regular hours are 7 a.m. to 3 p.m. Monday through Friday, 8 a.m. to 2 p.m. Saturday and closed Sunday.
Orban said The Westby Blend is a social experiment where prices are a suggested donation, or simply pay what you can.
For more information, call 608-799-4626 or visit the shop's Facebook page.
---
Arcadia, Wis.-based Riverland Energy Cooperative has moved its Onalaska branch office to its new building at 1800 Granary St., off Hwy. 35 and north of Bluff View Bank, in Holmen.
The electric co-op's new Holmen facility opened Dec. 9. Co-op officials said the building is the result of its efforts to solve many facility challenges, which included an overflowing warehouse and main office, daily traffic congestion, and lack of space to expand and grow.
"The new location should provide more shop and warehouse space to store materials, an area to work on trucks, and be more centrally located having easy access to Highways 53 and 35," General Manager Jerry Sorenson said.
Get local news delivered to your inbox!
Subscribe to our Daily Headlines newsletter.