A retired Army officer from Trempealeau County announced plans to challenge U.S. Rep. Ron Kind next year, saying the 11-term Democrat has nothing to show for his more than 20 years in Congress.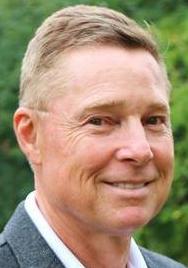 Steve Toft, 59, said the nation is facing "challenges of epic proportions" because of "top-heavy agencies" and skyrocketing debt.
"No one party is fully to blame," Toft said. "But Ron Kind and career politicians like him are part of the problem."
Toft said he favors transferring more power to state government and would work to repeal the Affordable Care Act and to enact tax reform while protecting Social Security and Medicare benefits.
A native of Osseo, Toft enlisted in the Army in 1984 and returned to Osseo last year after retiring as a colonel. This is his first run for elected office.
Toft said he supports the president though he doesn't agree "with everything that President Trump stands for" and "won't just line up behind him." He said he is also confident in the leadership of Sen. Mitch McConnell, R-Ky., and Speaker Paul Ryan, R-Wis.
"He's been a great American statesman from the state of Wisconsin," he said of Ryan, who has been in office since 1999. "He's been in Congress quite a while himself, but he's a leader."
Toft said Kind, who was first elected in 1996, is a career politician who has not supported Wisconsin farmers.
"Campaigns start way too early, last way too long, and cost way too much money," Kind said in a response issued by his campaign. "I remain focused the issues that impact Wisconsinites lives every day, including making sure they have access to affordable health care and good paying jobs."
According to federal campaign finance records, Kind's campaign had $2.8 million on hand at the end of September. Toft has yet to file a finance report.
Kind held off a similar challenger in 2014 when he defeated Tony Kurtz, a retired Army officer making his first bid for public office. He was re-elected to an 11th term after running unopposed in 2016.
Toft said he was recruited by party leaders to run against Kind when Kurtz declined to run again. He said he would welcome a primary challenge but expects to be on the ballot for the Third Congressional District in 2018.
If elected, Toft said he would limit himself to four terms.
"I'm not a politician," he said, "and I don't want to become one."