Spoiler alert: If you'd rather not know how Stoddard baker Jennifer Barney fared in her second championship appearance on the Food Network until you watch the episode, quit reading now.
Last year, several readers griped that the Tribune reported on Barney's victory in the Holiday Baking Championship before they had been able to watch their DVR'd show. So, here's the final warning: Stop now or don't get frosty with us if we're spilling the beans about the Chippewa Falls native's appearance on the Christmas Eve Homecoming Special.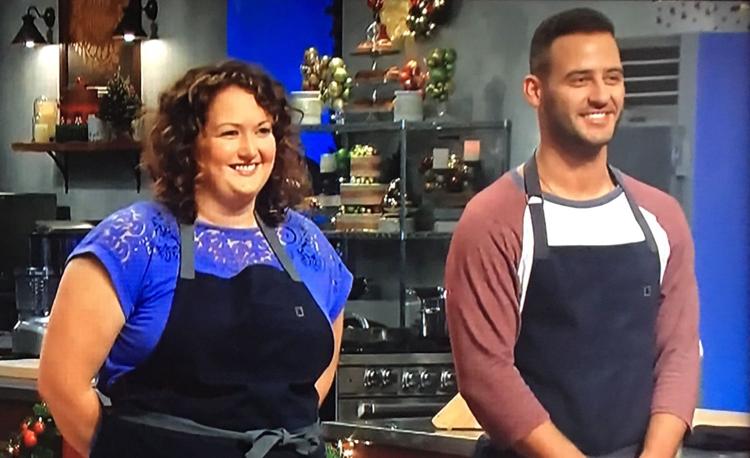 The 34-year-old Barney owns Meringue Bakery based in a commercial kitchen in her home but is close to setting up shop in downtown La Crosse, while teammate Jordan Pilarski is a pastry chef who won Season 3 of the Food Network's Spring Baking Championship in 2017.
They went into the competition as individual past champions but were paired randomly as a team and became super bowl mixing champs when they won both heats of the special over four other returning champions. As victors, they will split the $10,000 top prize.
The first heat challenged the bakers to create eclairs that looked like strings of Christmas lights. Barney and Pilarski, a Hilton pastry chef who also judged The Food Network's "Holiday Christmas Cookie Challenge," schooled the competition on not only appearance but also flavor.
Barney had airbrushed the éclair "light bulbs" to give them a glowing appearance in a maneuver that judge Lorraine Pascale described as "absolute genius." The team earned plaudits for taste and brilliance.
Upon being declared winners of that first heat, Barney and Pilarski exchanged what Barney described as "a big, sweaty hug" as they took the heat and stayed in the kitchen.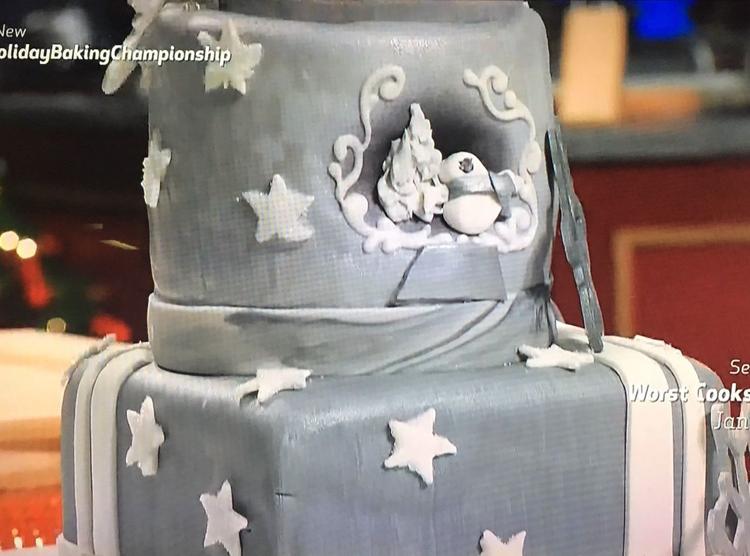 The main challenge was to incorporate silver or gold in their cake designs, and the pair chose silver, with one of the main ingredients being balsamic.
Barney, a graduate of the internationally acclaimed Le Cordon Bleu College of Culinary Arts, and Pilarski warmed to the challenge, with Barney saying of her forte that metallics are "huge in wedding cakes in so many ways."
You have free articles remaining.
Each took a taste of the 25-year-old balsamic, prompting Barney to exclaim, "Oooh, slap your mamma!"
Their three-level chocolate cake, with a cherry cream filling, featured a bow on top, with peeks at a dark gray on an inner layer of frosting where Barney had cut squares through the silver fondant on the outside.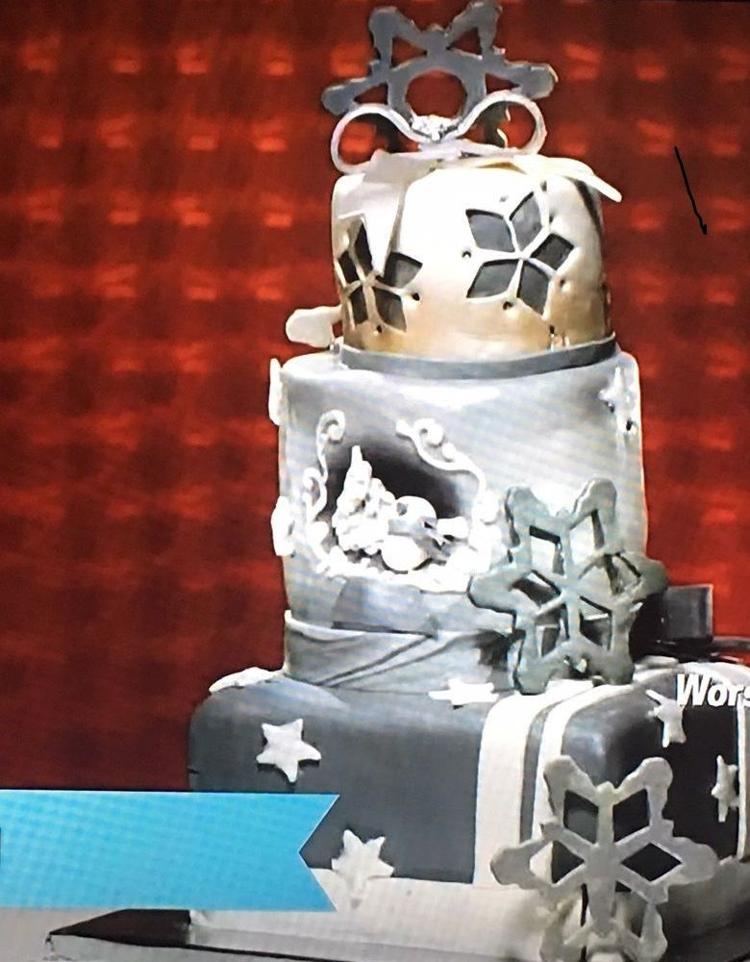 One of Barney's brainstorms really took the cake for the judges, though, as they raved about her plan to give a layer the look of a snow globe, which she created by carving out part of the cake. She put a snowman in the opening and, although the judges didn't realize it was supposed to be a snow globe, judge Duff Goldman marveled at the niche.
Goldman, aka the Ace of Cakes, said he never and seen such a presentation. Of the snowman, he said, "I'd like to squeeze his little nose."
The cake "makes me smile," said judge Pascale, and judge Nancy Fuller likened its appearance to that of a delicate Christmas card.
One of Barney's trademarks is incorporating her Wisconsin heritage, which she accomplished in a most subtle fashion. As she described the cake's cherry and balsamic compote, she used a decidedly Badger State inflection on the "compote."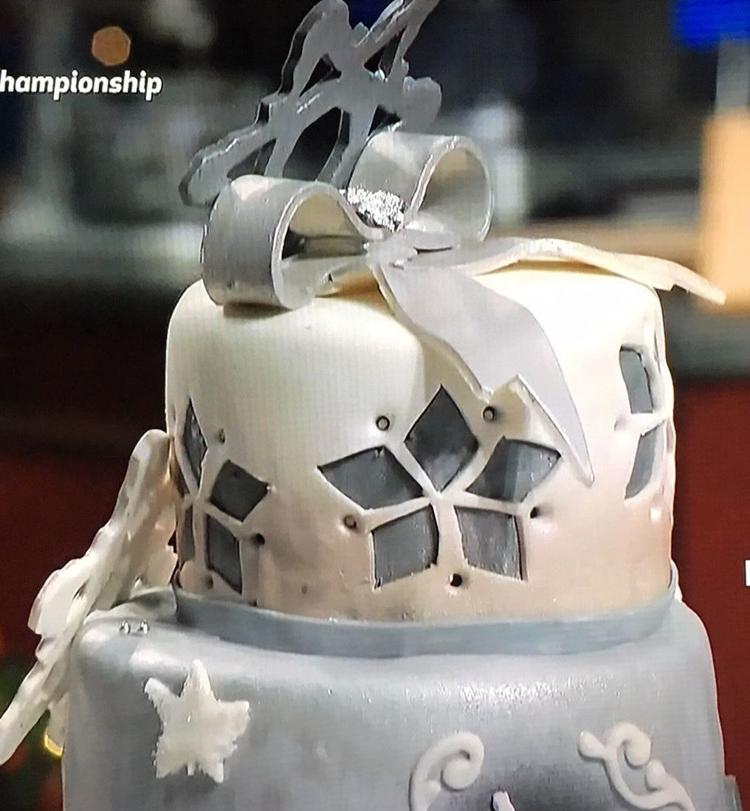 Judge Goldman picked up on that hint as his eyes lit up and he remarked, with a fairly decent Wisconsin inflection — for a fella from back East — "Oh, compote, don'tcha know?"
In true Wisconsin fashion, Barney seemed to be more grateful for her second chance at glory than her rivals in the competition.
Before the competition, she said she and Pilarksi had received a gift from The Food Network and intended to return it with a good presentation. She also indicated during the show that it was a privilege.
One can excuse her and Pilarski then, as two-time champs, for proclaiming themselves the "dream team" as the credits ran.