STODDARD — It may have looked as though Stoddard baker Jennifer Barney was on her own when she outsmarted eight rivals to win the Food Network's Holiday Baking Championship, but she credits a host of enablers with helping her achieve the sugar high.
"It takes a village. I'm very lucky," Barney said of the helping hands of her husband, Brian; her parents and in-laws; and a friend who handled much of her bakery business, among others, who freed her up to spend 2½ weeks in New Orleans in June to film the seven-week series that concluded with her victory over two other bakers in the finale Monday night.
"I remember when this first started, and I said, 'Are you crazy?'" Brian said Tuesday as the two reminisced in their Meringue Bakery, an industrial kitchen they installed in the lower level of their home.
Jen's accomplishment in winning the $50,000 winner-take-all prize was all the more remarkable because she had given birth to their daughter, Lillie, only about a month before the Food Network approached her with the idea of appearing on the show. The couple also is fostering a young boy.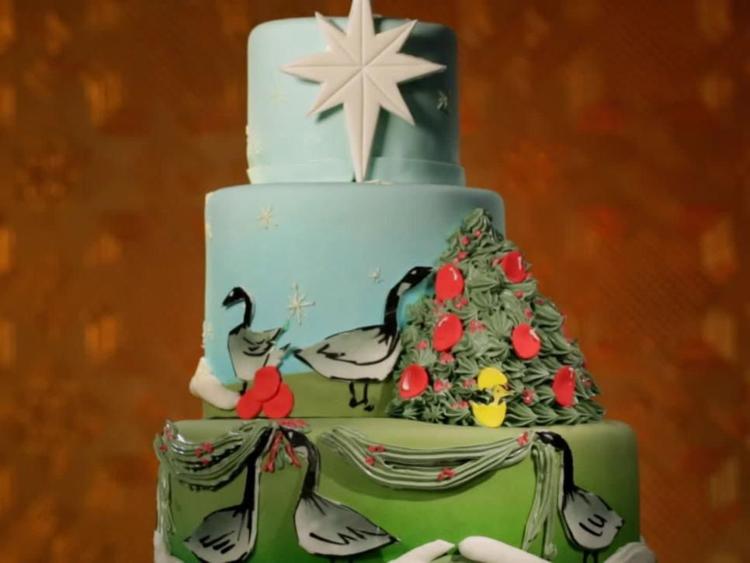 Reputation snags an invite
Even the fact that the 33-year-old entrepreneur was invited to compete was unusual. Roughly 12,000 wannabe contestants applied to be on the series, while the network invited Jen by virtue of her reputation as a cake savant.
Factoring into the should-I-or-shouldn't-I decision dilemma was that fact Jen was scheduled to produce showpiece cakes for two weddings during the time she would be gone.
"One bride was unhappy that I wouldn't be here," said Jen, a graduate of the internationally acclaimed Le Cordon Bleu College of Culinary Arts. "That was hard on me — but she was one of my bigger supporters on the show."
It helped that the wedding went off without a hitch — other than that between the bride and the groom.
The Food Network didn't nail down Jen's slot, with the final trim from 13 contestants to nine, until a few weeks before the filming. That made it hard to set plans for the family and the bakery, she said.
"We had Plan A and Plan B and even Plan C, if I were voted off right away," she said. "That would have super sucked."
Plan A sufficed, because Jen left her kitchen in the capable hands of Jill Peterson, head pastry chef at the Waterfront Restaurant and Tavern in La Crosse. The two had become good friends when Jen was the Waterfront's head pastry chef.
"That woman is a fantastic baker," Jen said.
Peterson's feelings toward Jen are mutual, with Peterson saying, "I thought going into it she had a chance, and anything with a cake, she would blow them away, because that's one of her main strengths.
"I'm super excited for her — everyone at the Waterfront is," Peterson said. "It's always nice to see a hometown girl do well."
As for filling in for Jen, Peterson said, "It went well. It was stressful, but we managed."
One of the stressors was baking and delivering a five-tier cake for an outdoor wedding on a blistering and blustery June day, she said. Those conditions can wreak havoc on a cake's decorations, she said.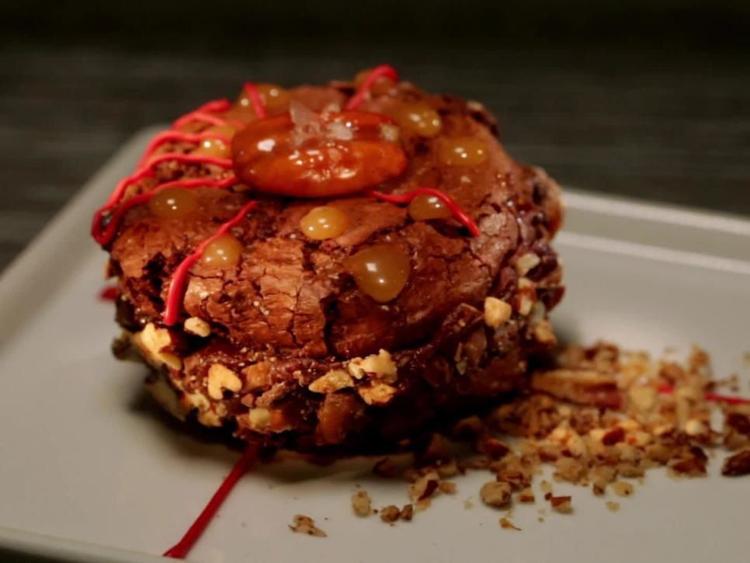 Husband helps hold fort — and cake
Brian performed yeoman support work that day, using royal icing — the equivalent of a baker's glue — to help Peterson attach the decorations because buttercream frosting is too vulnerable to heat.
"I learned some things" during Jen's absence, he said, confessing that still has much to learn.
Brian said he enjoys helping in the background, although he said, "It's her business."
"It's very much our business," Jen said, although she laughingly advised her husband not to give up his day job in environmental compliance at Chart Energy and Chemicals in La Crosse.
"You're too meticulous and slow," she remarked, softening the blow with a smile as she said, "I love you, but you kill me sometimes."
A previous Tribune report that described Jen as "a sweet, polite Chippewa Falls native for whom saying 'darn' is as close to being a nasty woman as she ever gets" appears to have been a bit off the mark. On Tuesday, she admitted that her language can heat up as fast as an oven and confessed to being a "closet curser."
Brian jokingly said he sometimes fears what might slip out as Lillie's first word.
Despite that acknowledgment of the dark chocolate side of Jen's personality, she steadfastly refuses to talk smack about her rivals on the show.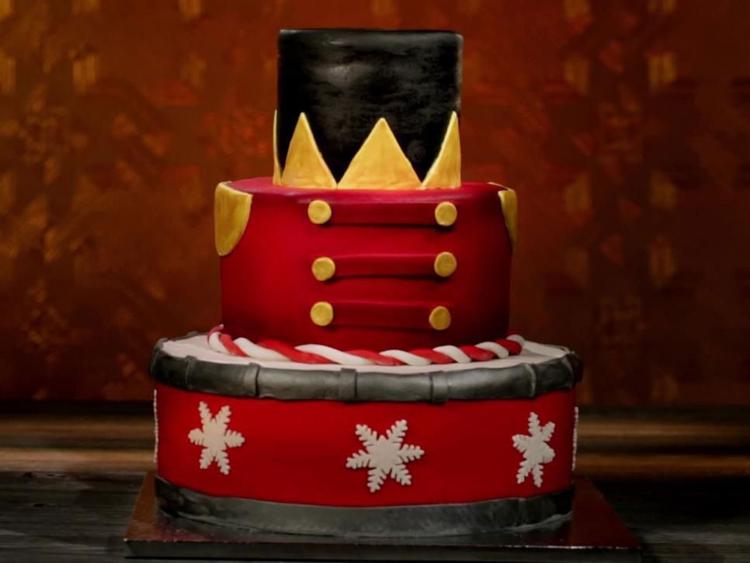 She won't take bait to slam rivals
Although home audiences might have detected an air of superiority around Joshua Livesy, executive pastry chef of Harvest Restaurant in Cambridge, Mass., Jen would have none of that.
"I just love that kid. He's a good guy," said Jen, who noted that the competition was physically draining, with go-go-go baking for a total of 24 hours during the 2½ weeks being hard on one's shoulders.
Many contestants and viewers alike considered Livesy a boy wonder and odds-on favorite, an assessment he shared shamelessly.
During filming of the finale, he confidently announced to the camera, "When I win this …"
"I feel like that kid is going places," Jen said.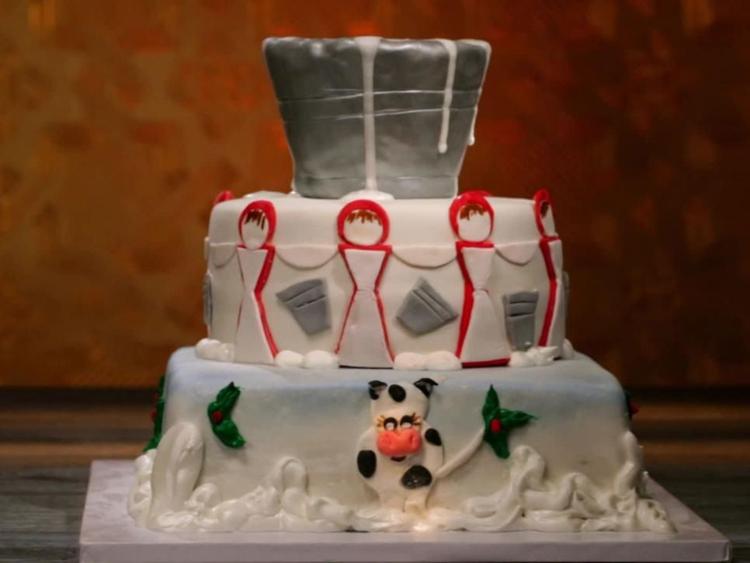 She was equally complimentary toward Stephany Buswell, a pastry arts instructor at the International Culinary Center in Santa Cruz, Calif., and the only Master Baker among the contestants.
The rivals became almost like family in a short time and readily shared ideas and tips, Jen said.
In the end, Jen took Livesy and Buswell to school in the finale's Main Heat challenge, in which they were given five hours to create a cake, drawing their inspiration from a single line from the "12 Days of Christmas."
Barney's draw was "six geese a-laying," a concept that initially laid an egg for her.
"All I can think of is geese dropping out eggs," was Barney's immediate reaction, although she eschewed any notion of trying to portray that scene.
Instead, she used the three-layer cake as her palette to develop her concept of a storybook tale, like the stories she and Brian read to Lillie and the boy they are fostering.
She created the geese with an artistic flair, with two kissing, two hanging garland atop the bottom layer, another decorating a 3-D frosting Christmas tree she put on the second layer, and the sixth placing ornaments around the tree. White frosting strategically placed around the bottom served as snow, and a large white star and several little ones adorned the top tier.
Livesy was a strong challenger on "12 drummers drumming," for which he crafted a 12-layer cake formed as a drum at the bottom and a nutcracker on the top.
Buswell milked her "eight maids a-milking" for all it was worth, although the judges docked her for technicalities on appearance.
On the other hand, the judges were as pleased with the appearance of Barney's cake as they had been with the dairy-farm inspired cake from the previous episode that earned her a spot in the finale.
"The story jumps off the page," said judge Nancy Fuller, who described the cake as "divine, delicious."
Duff "Ace of Cakes" Goldman lauded Barney's cake as "phenomenal."
The judges praised the cake's whimsical appearance and the fact that Barney had whipped up another cake batter for the surprise challenge added midway of making a dozen petit fours decorated to appear as presents.
They applauded Jen's chocolate petit fours, which she decorated with pink bows, but they criticized Livesy for using leftover batter from his first cake and a flawed job for his frosting.
Ever humble, Barney suggested that she might not have won under a different scenario.
"I was in the shadows" during the competition, she said. "If the challenge had been for plated desserts, it would have been neck and neck between Stephany and Josh — and Josh probably would have won."
Brian was the only person besides those involved with the show who knew that Barney won before the finale aired.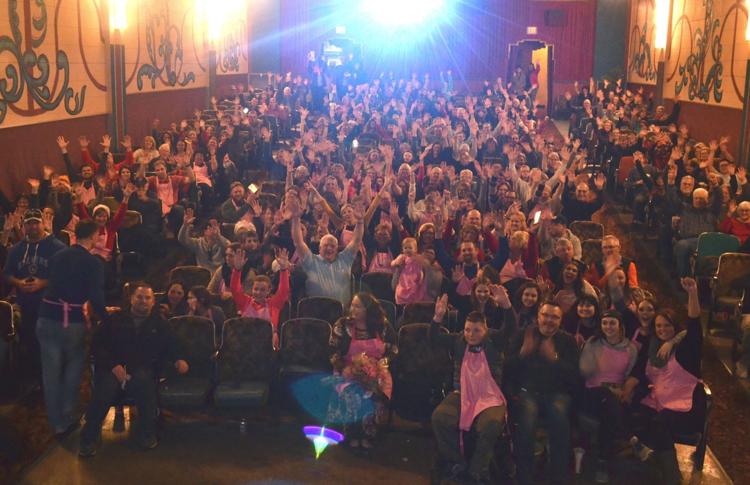 Big hometown turnout for theater show
But a slew of hometown fans saw the final episode in the historic Stanley Theater, which her parents, Ron and Karen Haas, rented and invited the town to watch on the big screen.
The Haases operate Martino's Restaurante in Stanley, and her dad learned the disadvantage of promising pizza for everybody before finding out how many might come. Brian estimated that the fans who jammed the theater devoured 50 pizzas.
As for the $50,000 in dough, Jen said some of it will pay bills. The windfall also may help bring her dream of a bricks-and-mortar bakery in downtown La Crosse closer, but she's not leaping from the mixing bowl into the oven just yet.
"I'm taking a breather," she said. "I want at least one year of great books and profit."
Asked what she enjoyed most about being on the show, Jen said, "My dad. My parents have always been proud of me and supported me. They lift me up when I fall.
"And my dad — he just gloats. He stops people he doesn't even know on the street and tells them about it," she said, laughing at his antics.
"He's kind of like the self-proclaimed king of the town," Brian said, chuckling.
"I wanted this for Dad. I don't want to discredit us," she said, motioning toward Brian.
"He's a good guy, with a good heart," Jen said of her father — and Brian.
---
Brats, BBQ and Baja tacos: Here's each state's most iconic dish
Flavored Nation reveals its 50 dishes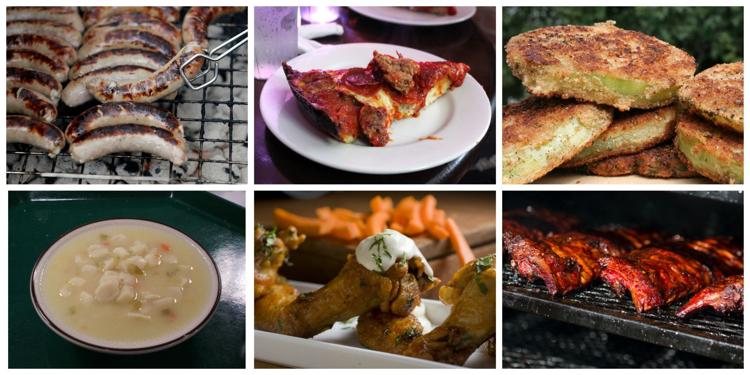 The state of Alaska is represented by reindeer sausage. California, by Baja-style fish tacos. Oregon, by marionberry pie.
Flavored Nation, the ambitious food event that features an iconic dish from each state, is currently making its way around the country. The idea is that each of the 50 states will be represented by one iconic dish cooked by a chef from that state.
Flavored Nation is the brainchild of Richard Gore, who used to run the live-event division of the Food Network, and, among others, David Rosengarten, the former long-time Food Network host and two-time James Beard Award-winning food writer.
*Photos might not represent exact dish listed. Food descriptions, when available, are from Flavored Nation.
The dishes from each state are:
Alabama: Fried green tomato salad with crab meat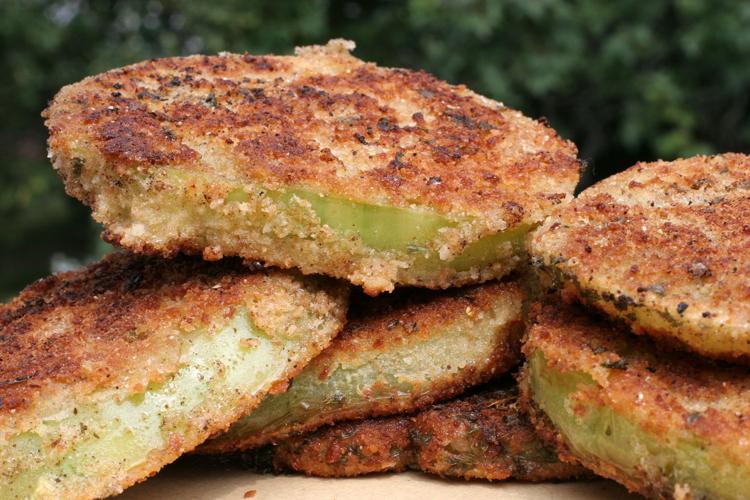 Alaska: Reindeer sausage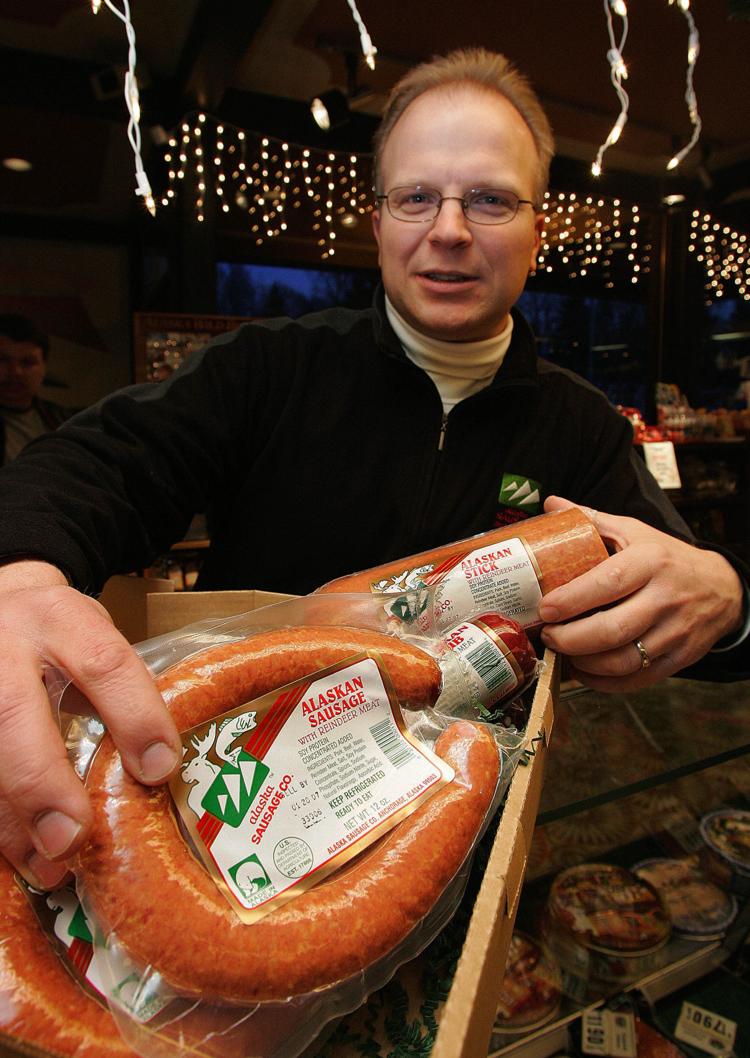 Arizona: Chimichangas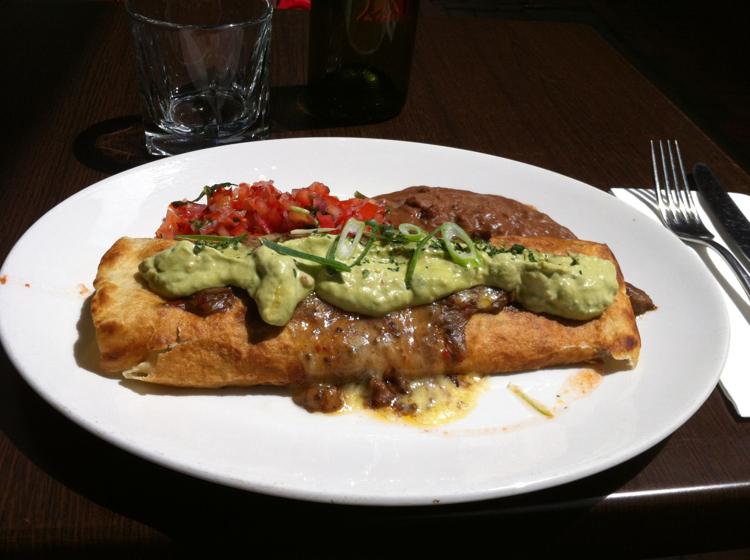 Arkansas: Fried catfish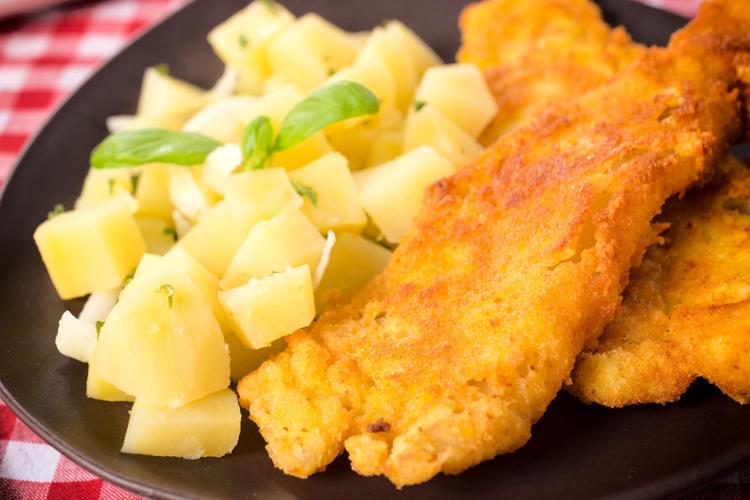 California: Baja-style fish tacos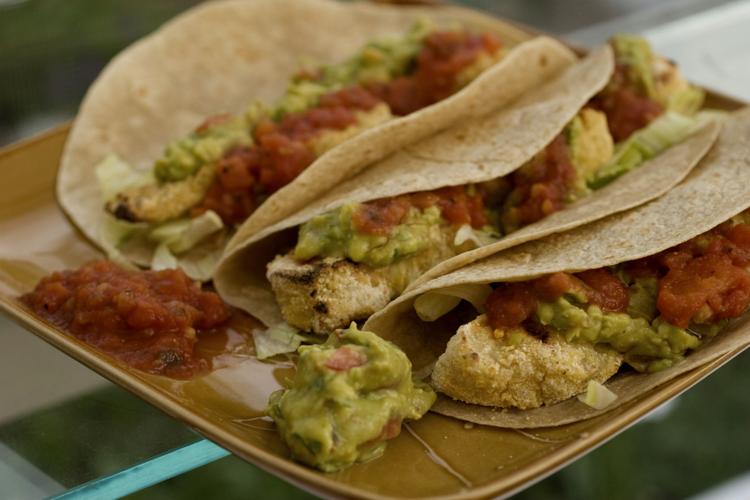 Colorado: Pueblo chiles three ways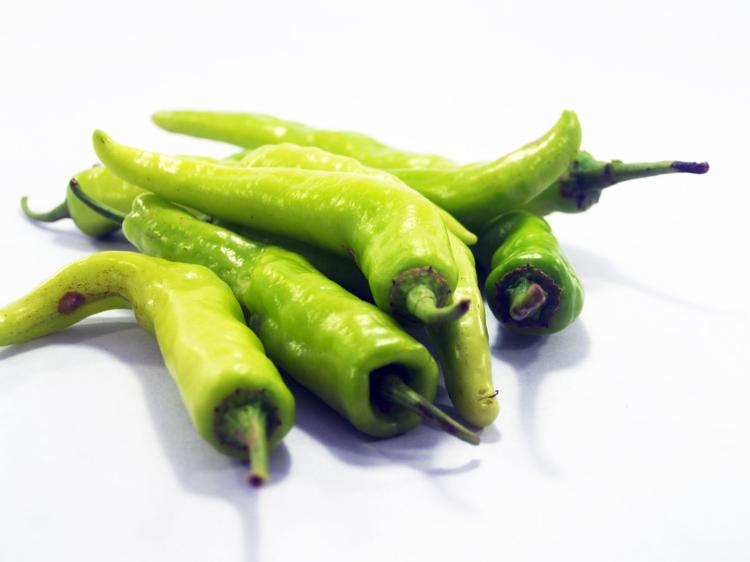 Connecticut: Warm lobster roll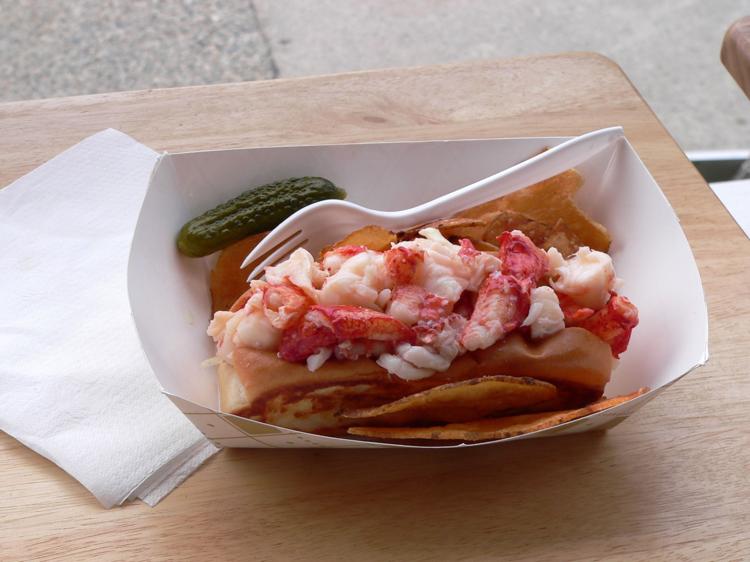 Delaware: Scrapple sliders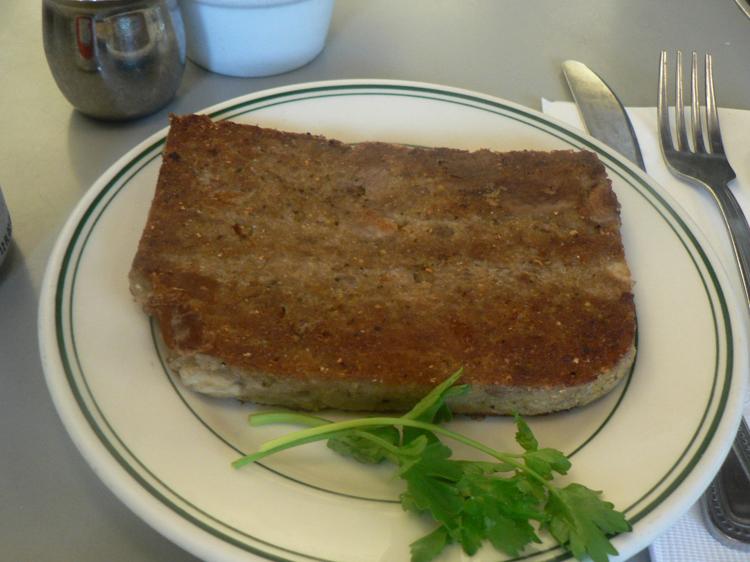 Florida: Key lime pie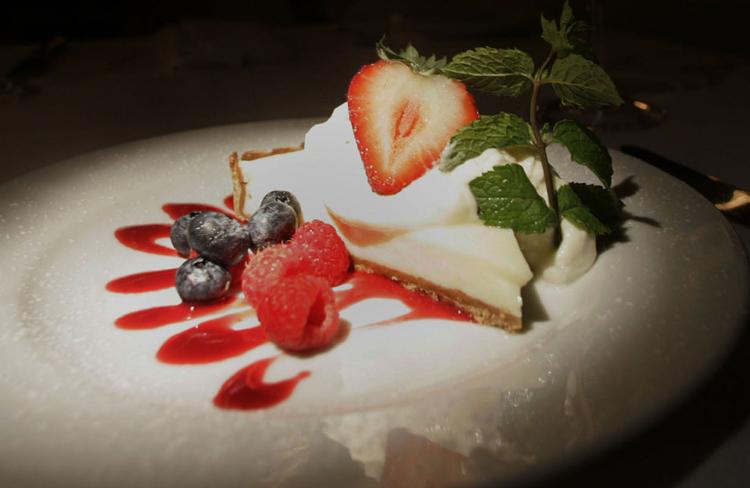 Georgia: Peach cobbler
Hawaii: Plate lunch with kalua pig and pineapple rice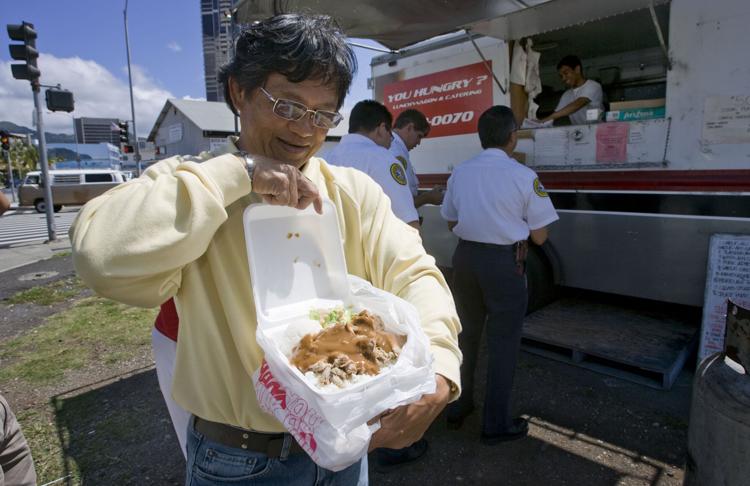 Idaho: Finger steaks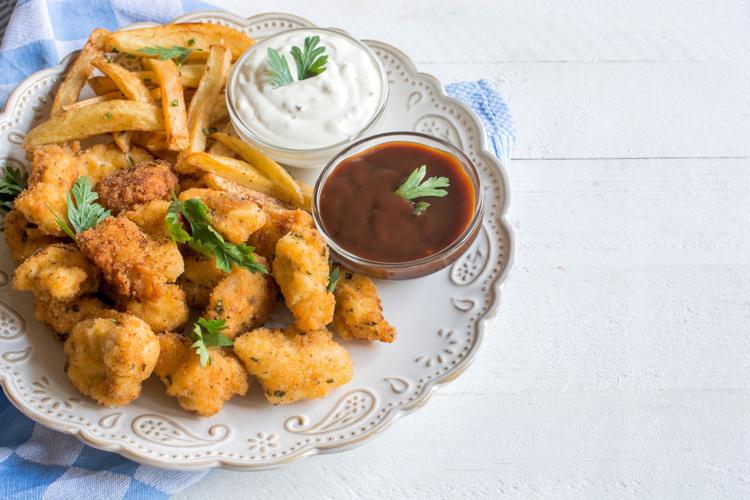 Illinois: Deep dish pizza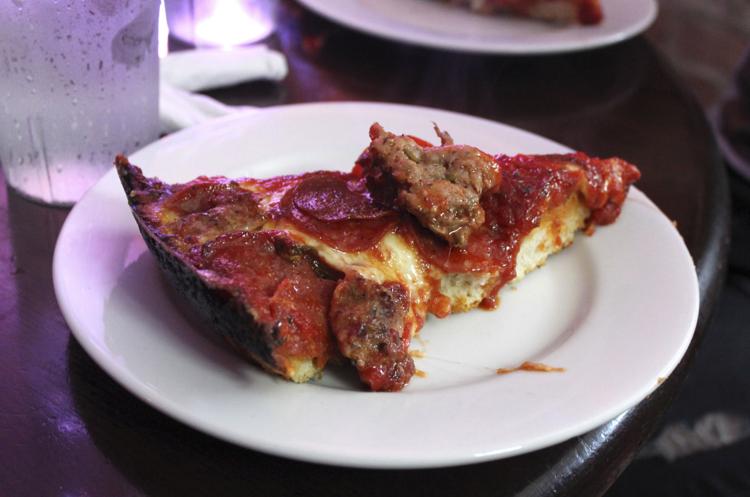 Indiana: Breaded pork tenderloin sandwich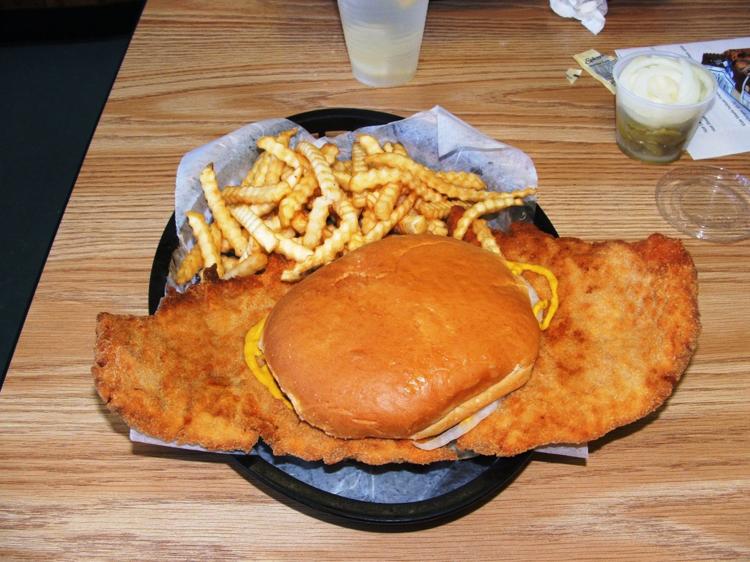 Iowa: Corn dogs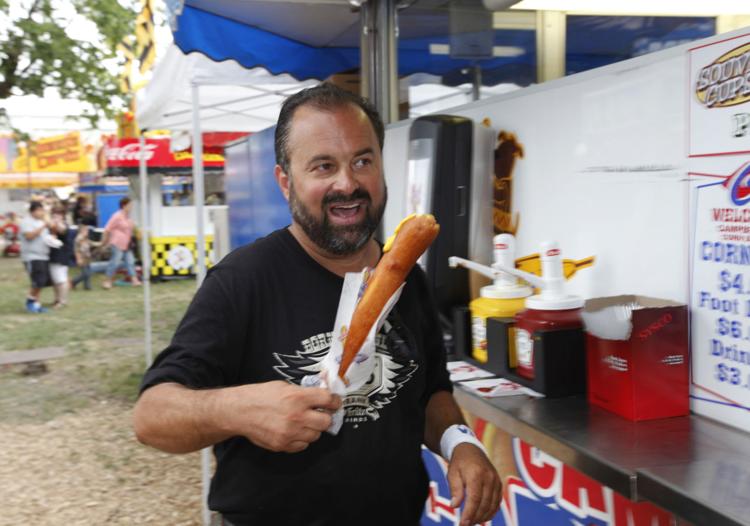 Kansas: Sour cream and raisin pie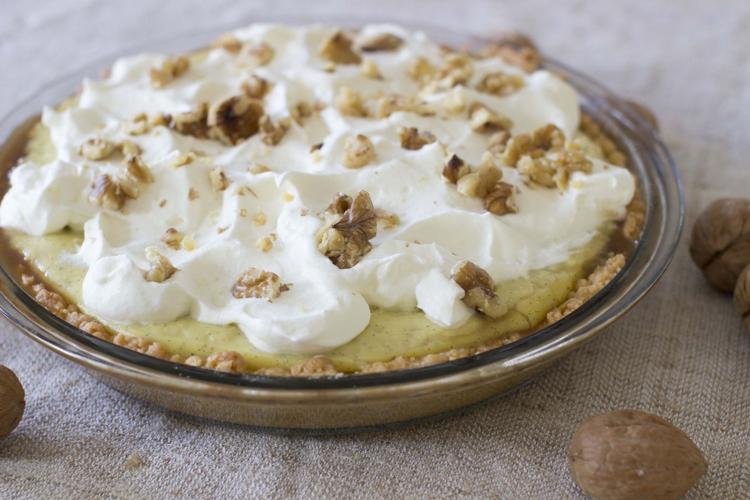 Kentucky: The hot brown
Louisiana: Shrimp gumbo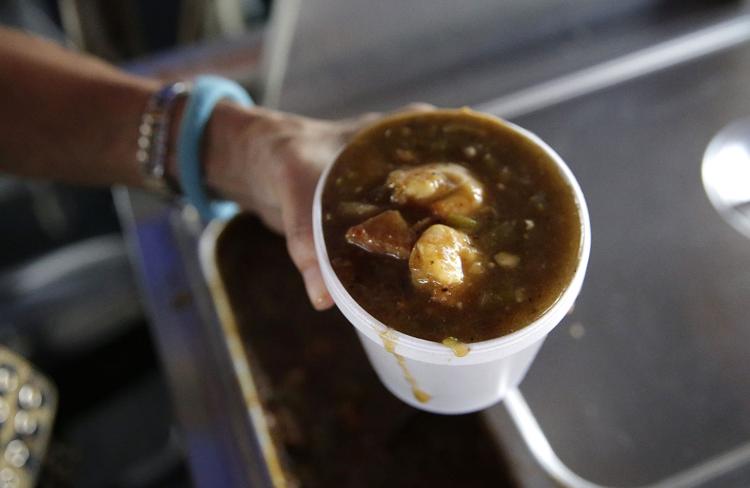 Maine: Cold lobster roll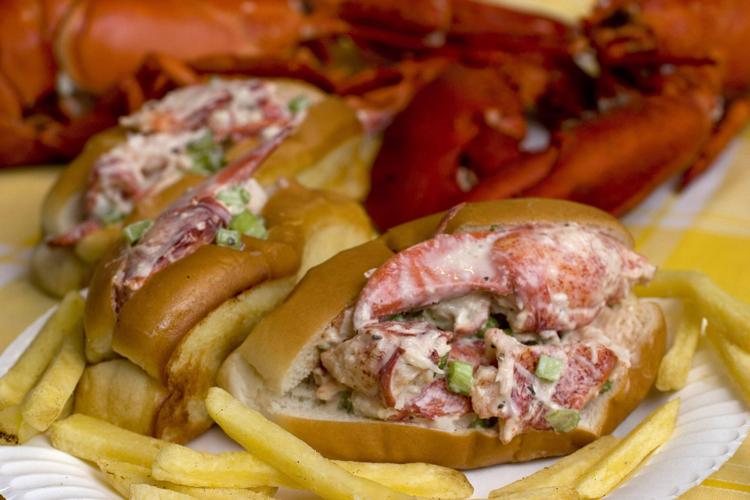 Maryland: Crab cake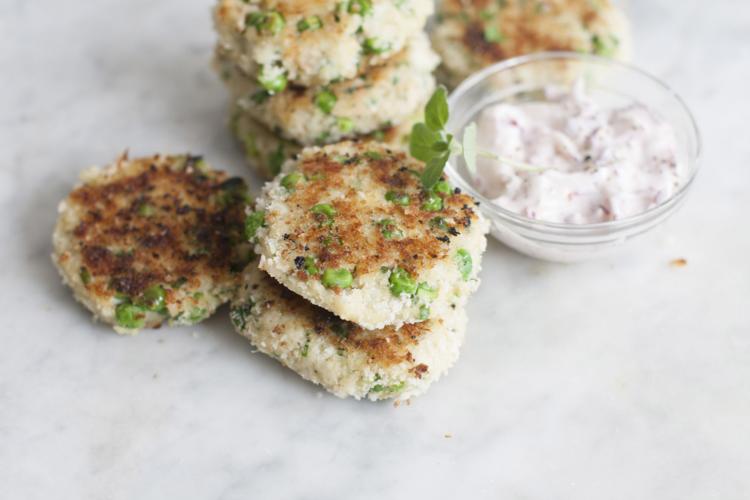 Massachusetts: New England clam chowder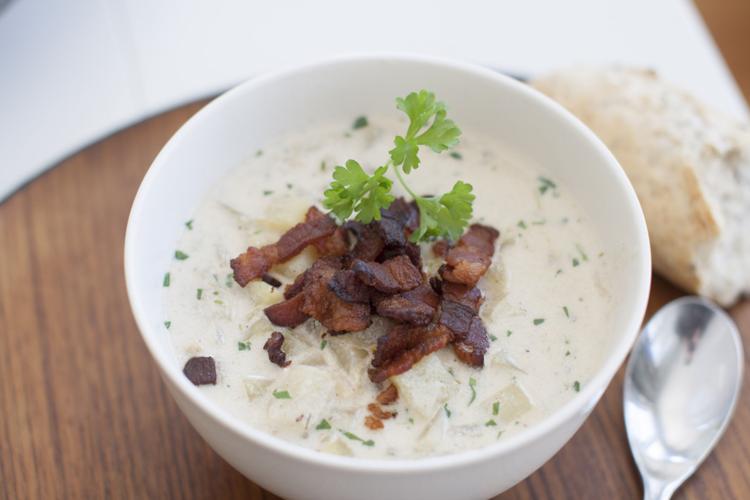 Michigan: Coney dog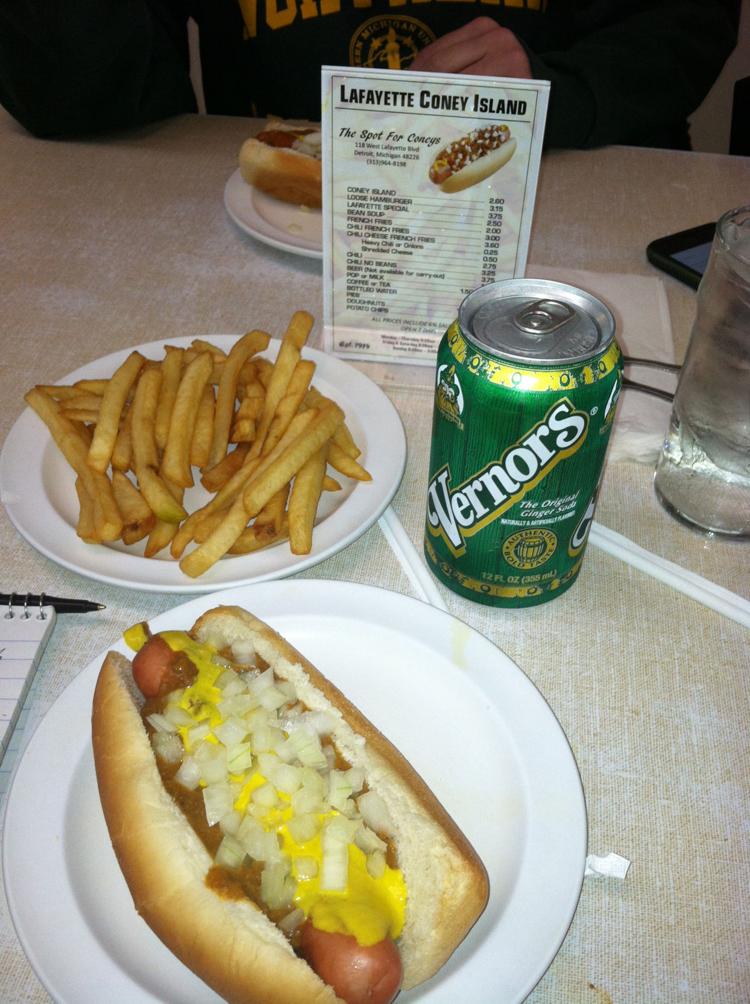 Minnesota: Tater tot hotdish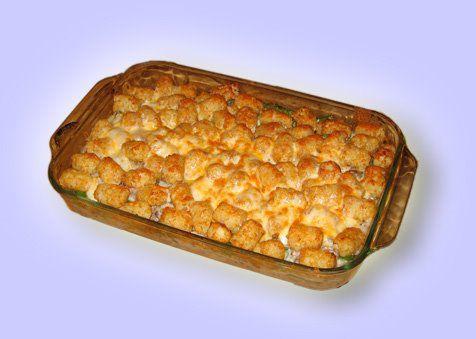 Mississippi: Mississippi mud pie
Missouri: Barbecue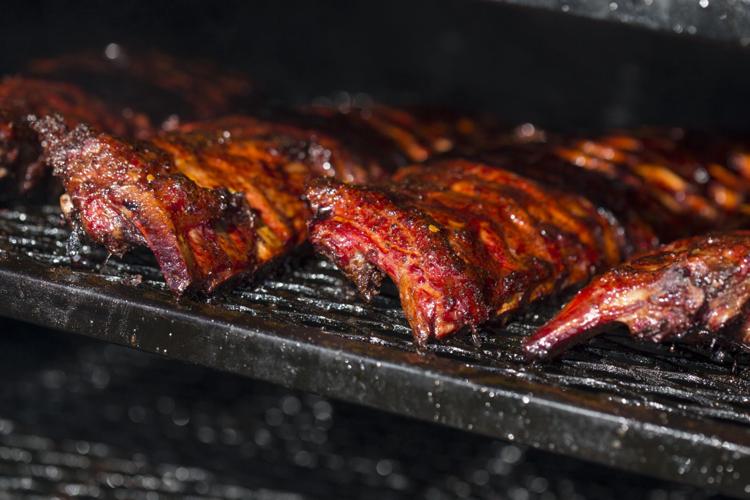 Montana: Bison burger with huckleberry BBQ sauce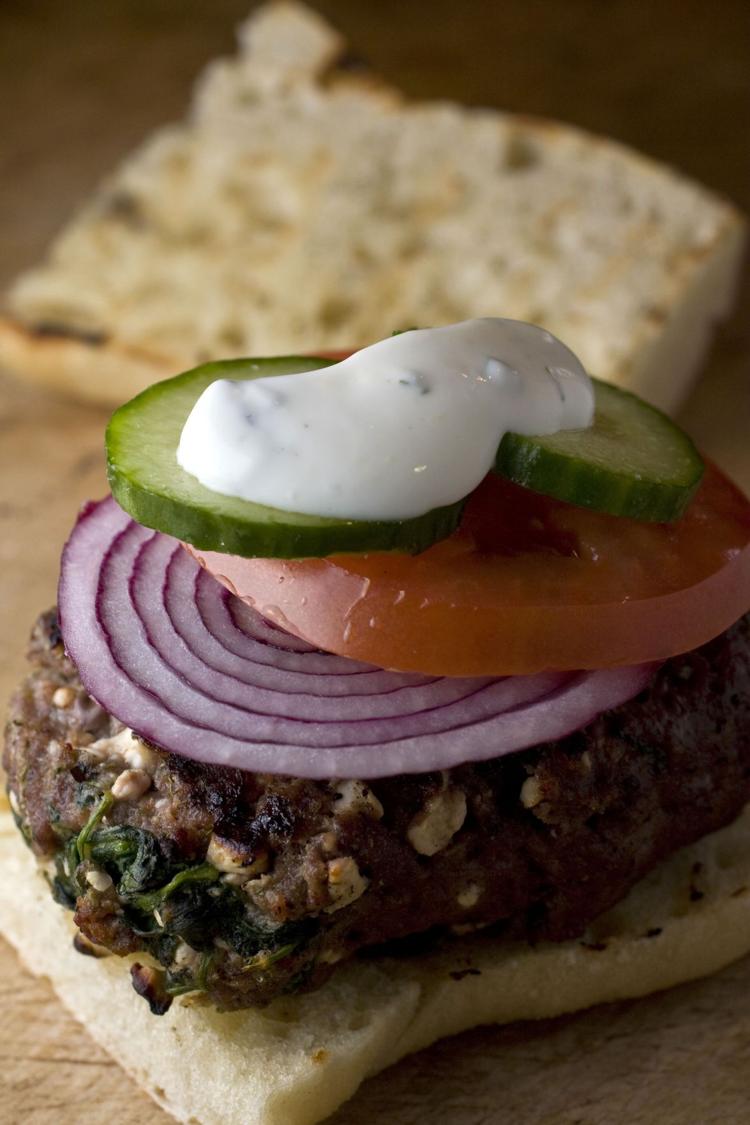 Nebraska: Runza sandwich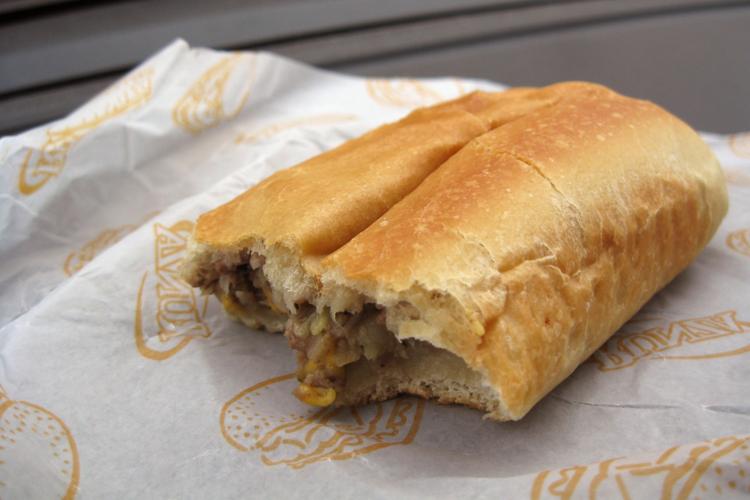 Nevada: Prime rib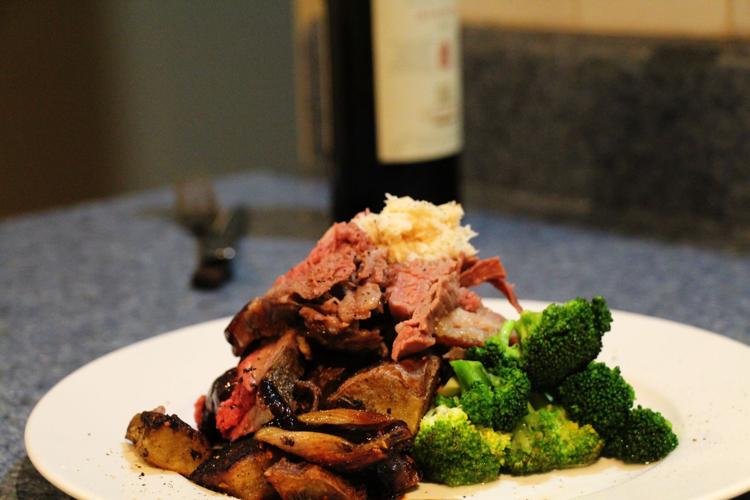 New Hampshire: Pumpkin soup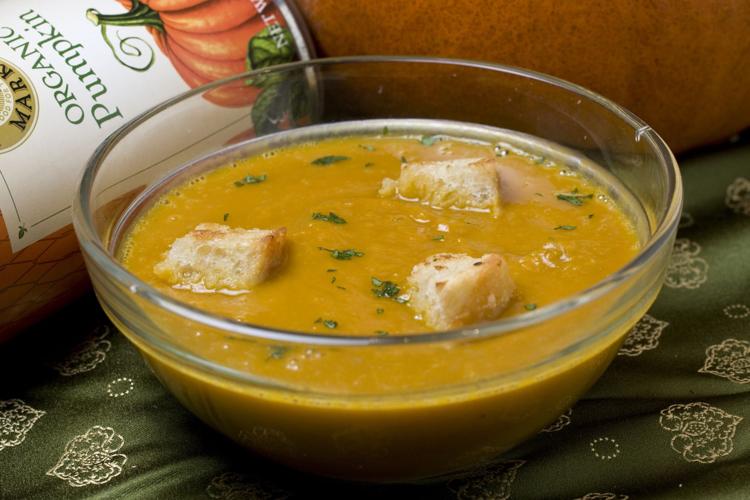 New Jersey: Pork roll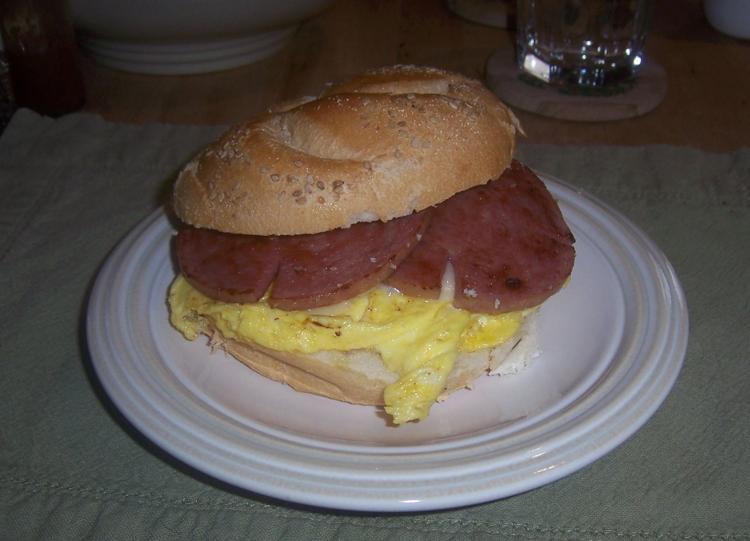 New Mexico: Enchiladas with Christmas on the side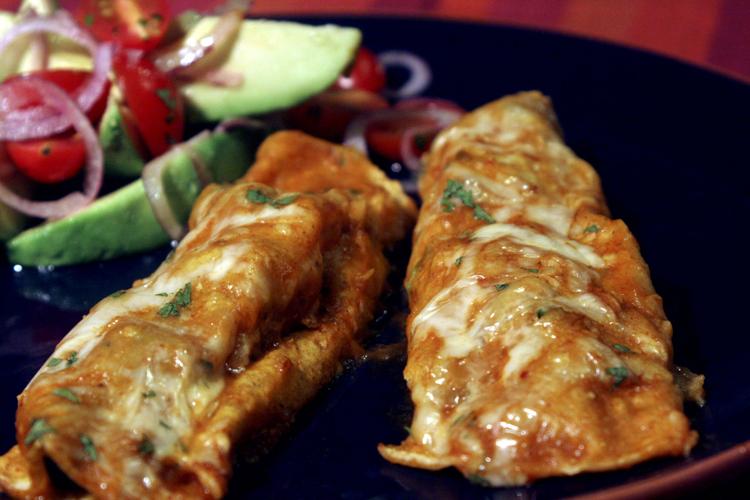 New York: Buffalo chicken wings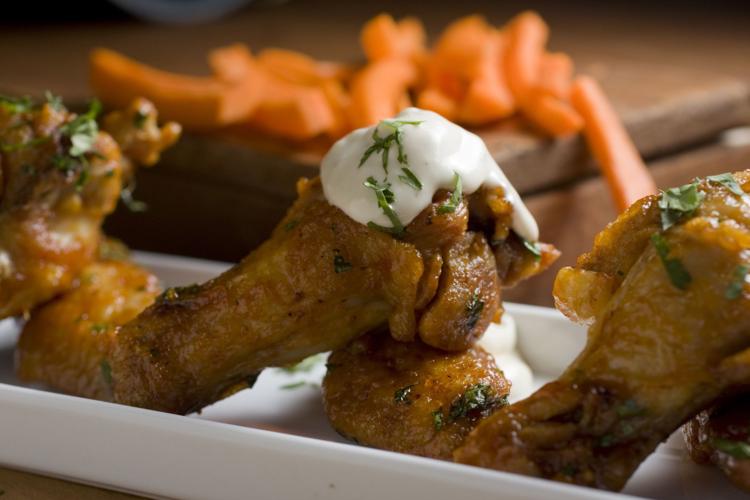 North Carolina: Pulled pork w/ east Carolina vinegar sauce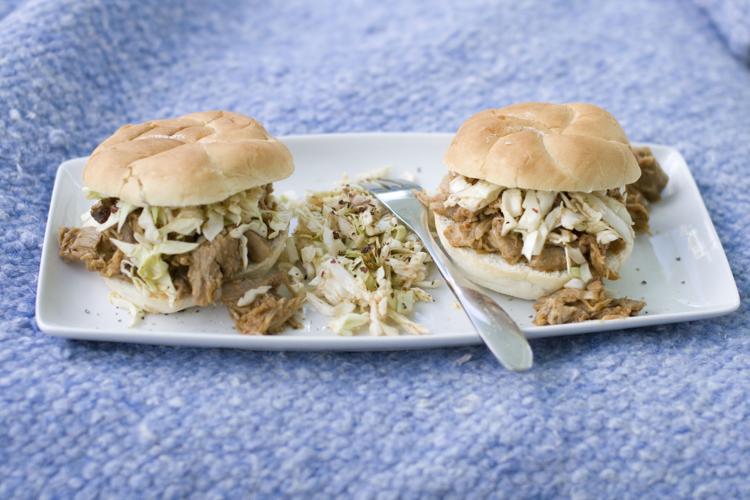 North Dakota: Knoephla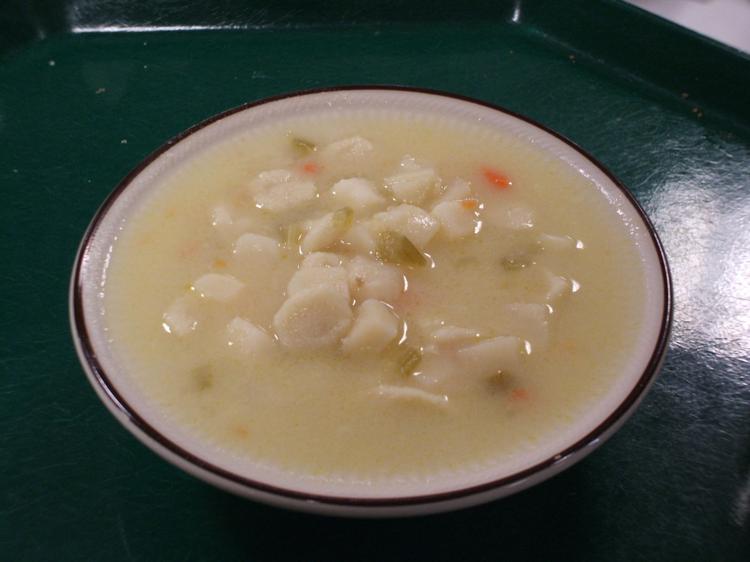 Ohio: Cincinnati chili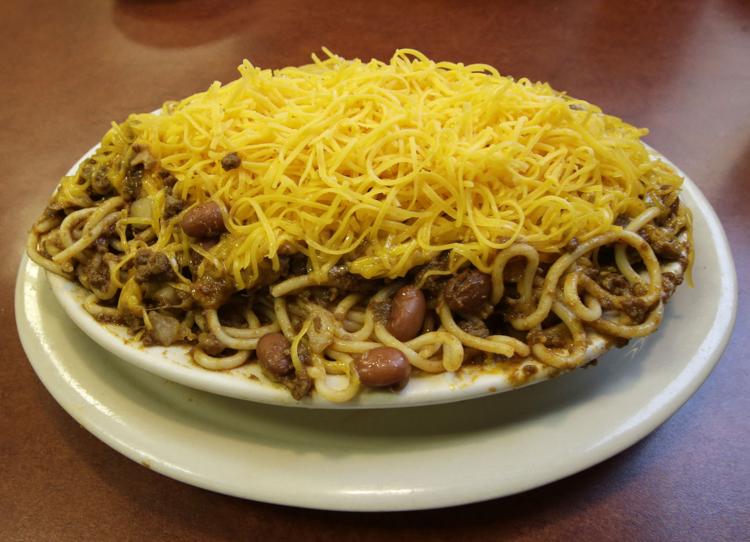 Oklahoma: Fried okra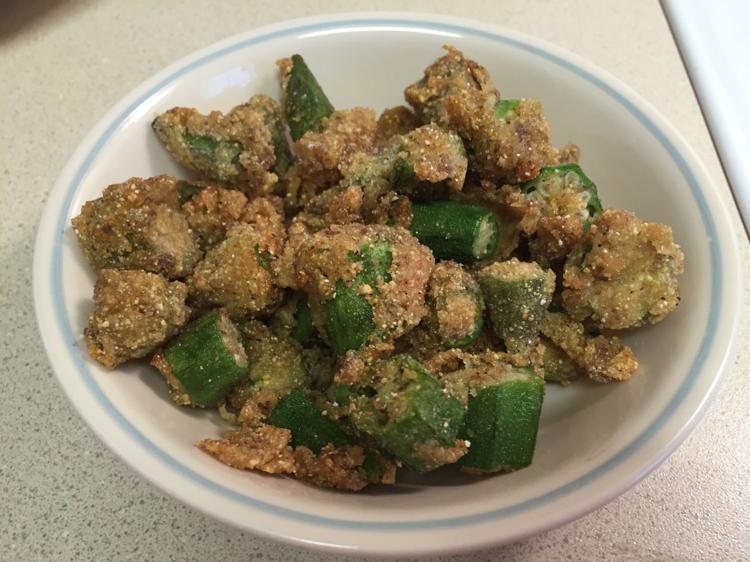 Oregon: Marionberry pie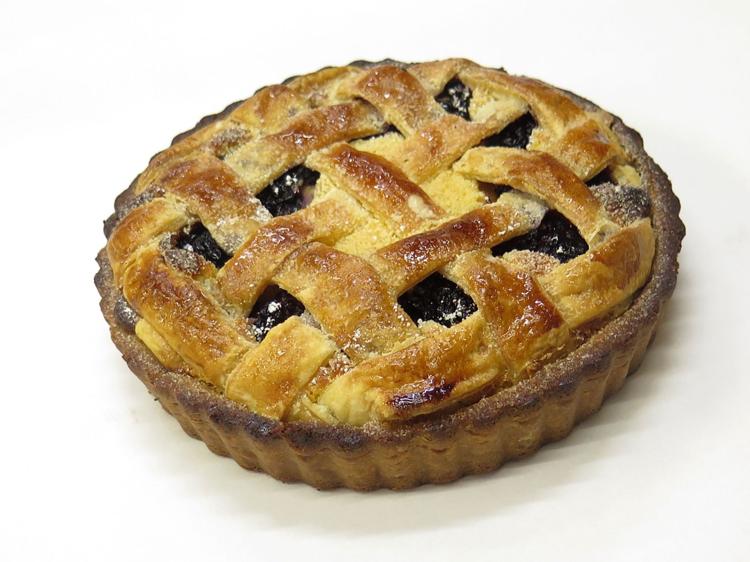 Pennsylvania: Philly cheesesteak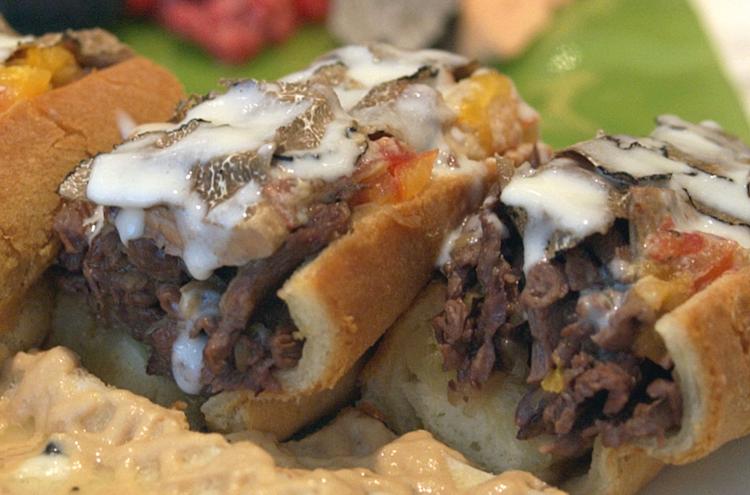 Rhode Island: Johnnycakes with maple syrup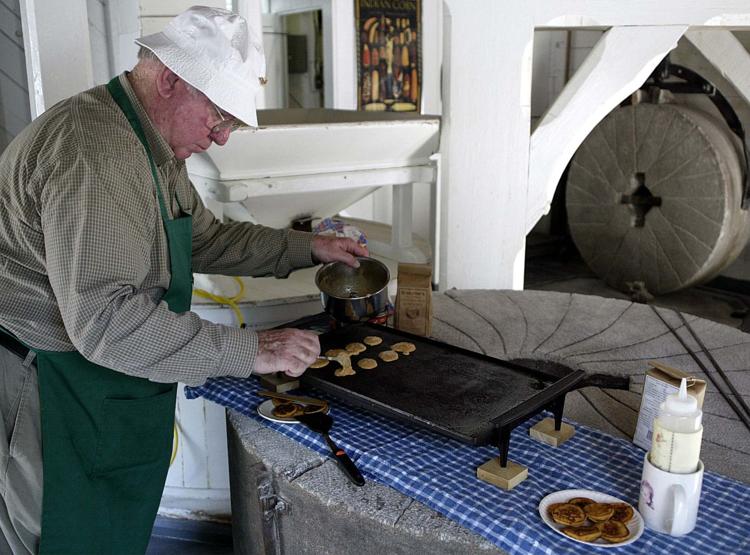 South Carolina: Shrimp and grits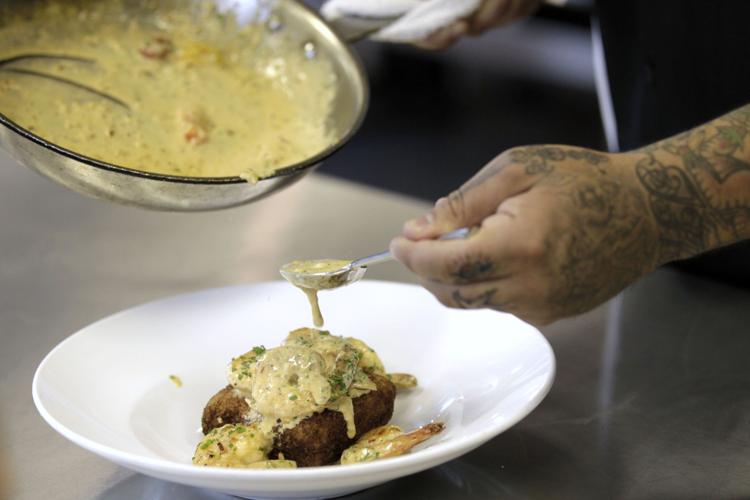 South Dakota: Chislic
Tennessee: Nashville hot chicken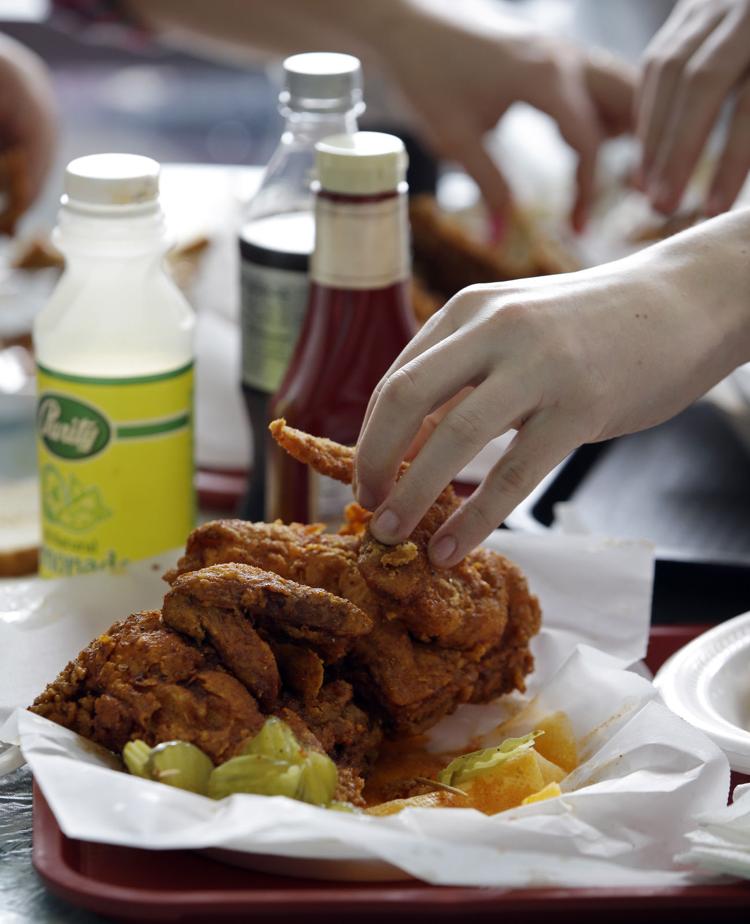 Texas: Chicken fried steak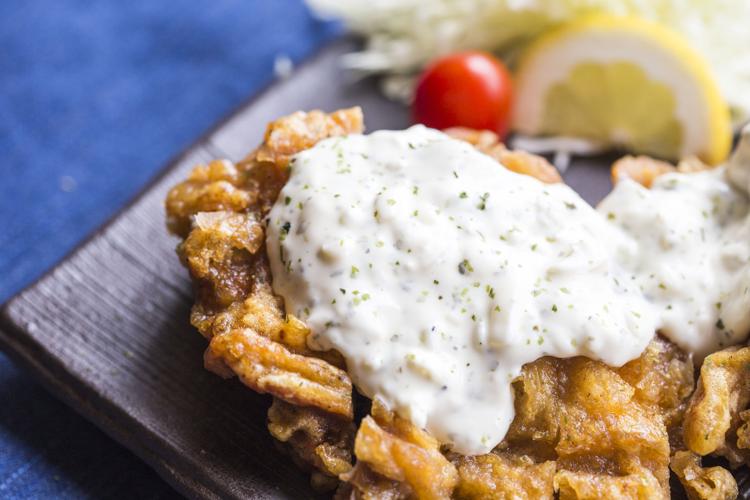 Utah: Artisanal chocolate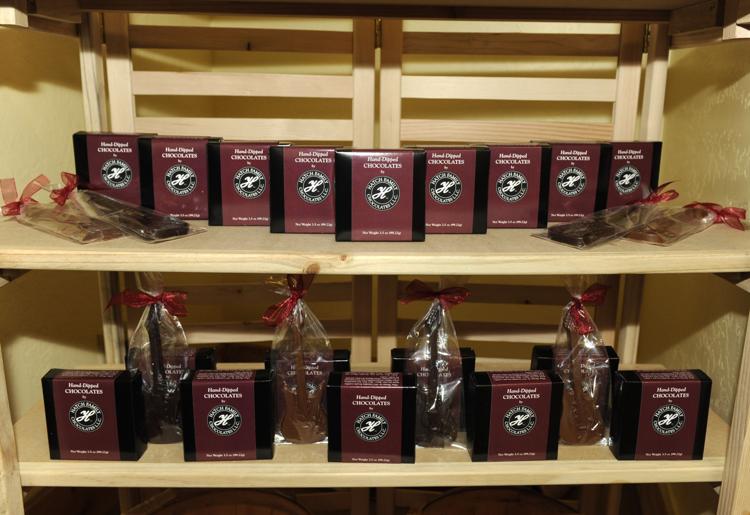 Vermont: Cheddar cheese apple pie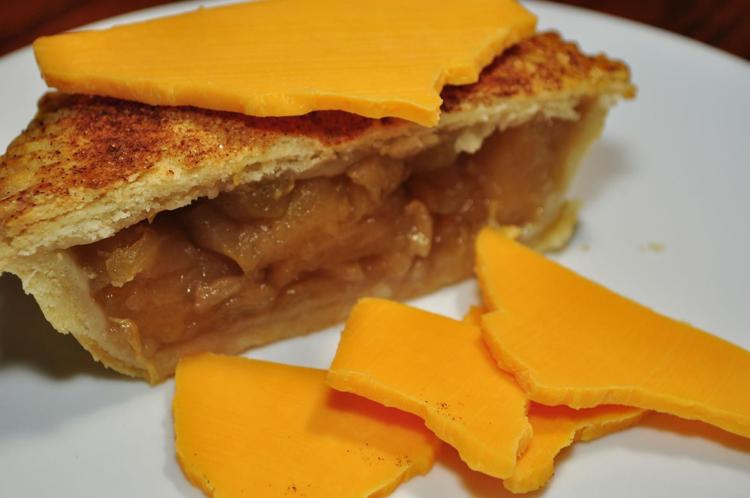 Virginia: Ham biscuits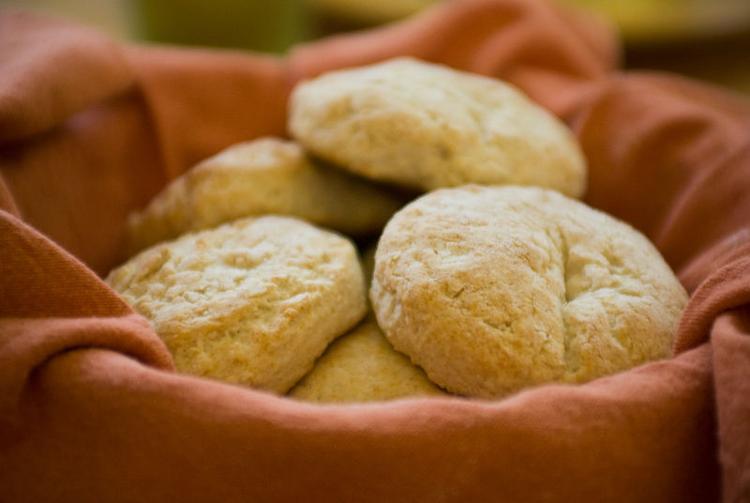 Washington: Cedar plank salmon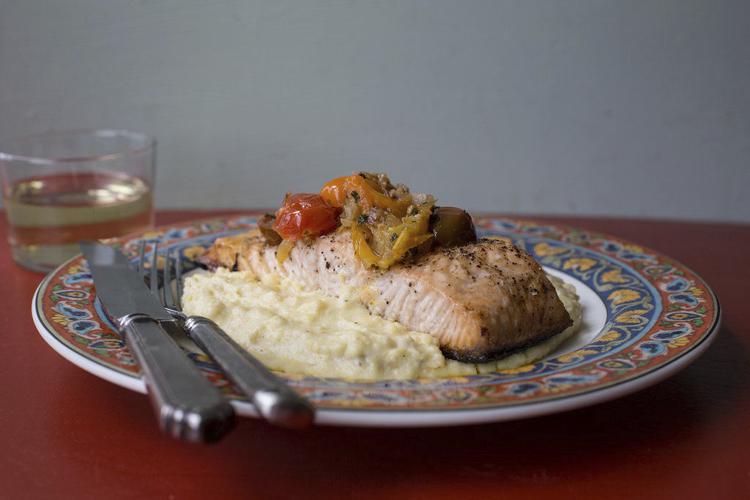 West Virginia: Pepperoni rolls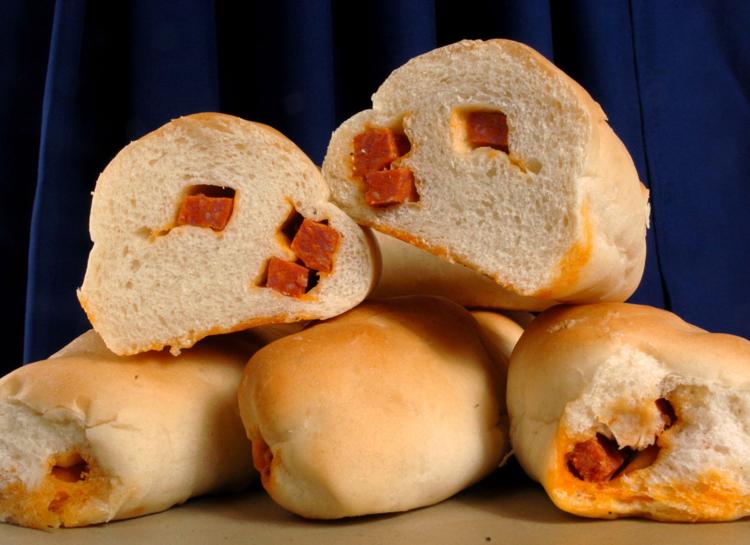 Wisconsin: Bratwurst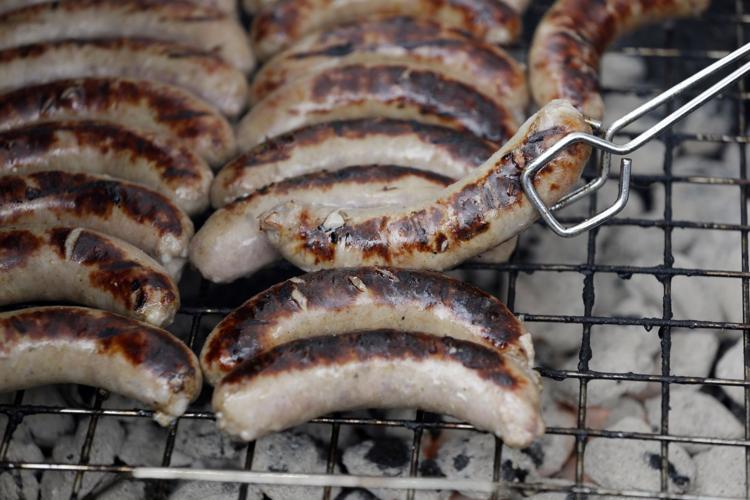 Wyoming: Bison meatballs