Although Kenneth G. Spencer didn't see combat in World War II or realize his hopes of becoming a fighter pilot, he was on the cutting edge of the new age in aerial warfare.
He worked on jet engines in the latter years of the war and for a year after the war.
Spencer enlisted in November 1943 when he was a senior in high school, following his older brother, who was already in the service.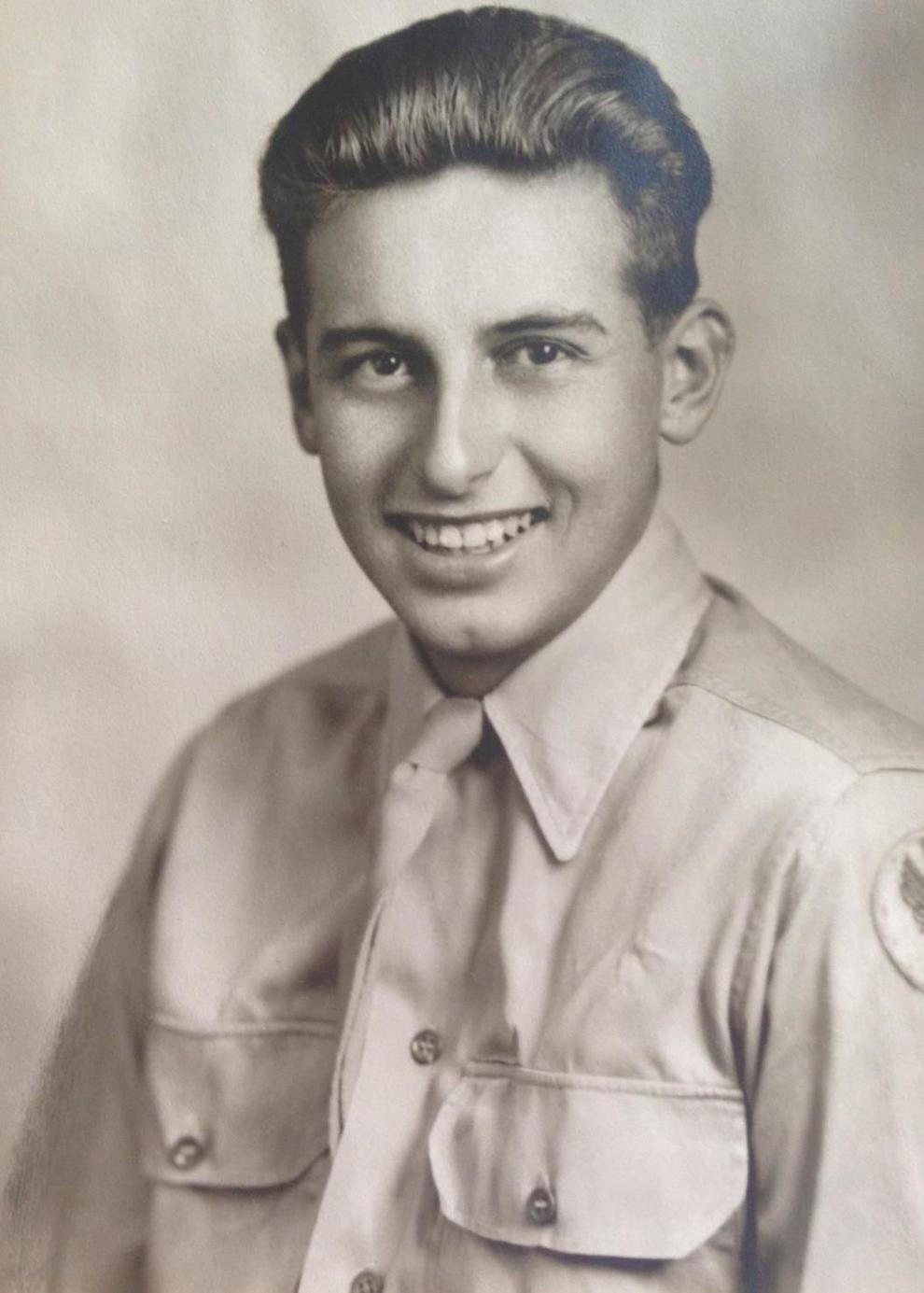 At the time he entered the military, Spencer had enough credits to graduate. Since her son couldn't attend graduation, Spencer's mother walked across the stage to receive his diploma.
He became a jet engine mechanic after finishing his military schooling at three different schools.
"I was in basic training at Amarillo (Texas)," Spencer said. "After basic training I went to B-17 G bomber school for service and repair of planes. After finishing the school, I transferred to Douglas Aircraft School in Santa Monica, Calif., to work on twin engine night fighters A-20s and A-26s."
He was then assigned to service and repair jet engines at Chanute Field, Ill. Although Spencer did receive orders to go overseas, the war ended before he shipped out. He spent his entire his enlistment stateside and was discharged in 1946 having achieved the rank of corporal. "I am very pleased to have served for three years in the Army Air Corps," said Spencer. "It taught me to be a responsible man for work, community and family."
After he was discharged Spencer began a lifelong career in sales.
"One of my first jobs was with Armour Leather Company," said Spencer. "While living in Pennsylvania, I sold leather to show manufacturers throughout the northeast states."
During his time at Armour Leather, Spencer met his wife, Ruth, in Sheboygan. She nominated her 94-year-old Army Air Corps veteran husband for the Stories of Honor series.
"We married on Sept. 10, 1955," said Spencer. "We have three children, five grandchildren and six great-grandchildren.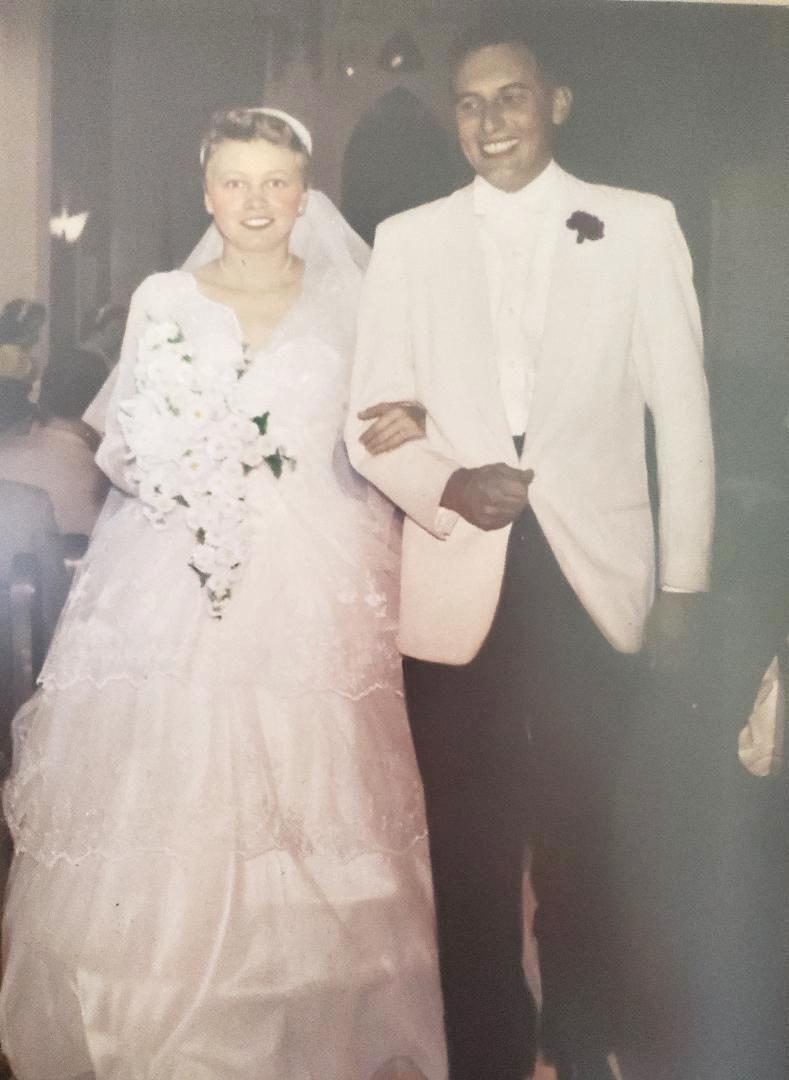 The family moved to western Wisconsin where Spencer opened Independent Spencer Insurance Agency in Holmen. Through the career, he became active in the insurance business as well as in Holmen, where he still resides.
"We built the Professional Plaza office building in Holmen and rented space to six other businesses," said Spencer. "I was on the Board of Directors of Home Savings and Loan Association for 17 years. I was active in Holmen Lions Club. I am a lifelong member of Holmen American Legion. I was active in Holmen Area Civic and Commerce Association and was recognized for his work with the organization's Man of the Year award."
While working in the insurance field, Spencer became the CEO of Western Wisconsin Mutual Insurance Company and served on a committee with the Wisconsin Mutual Insurance Association for two years. The committee undertook re-wording the association's policies. Spencer was recognized with the first president's award ever given out by that association.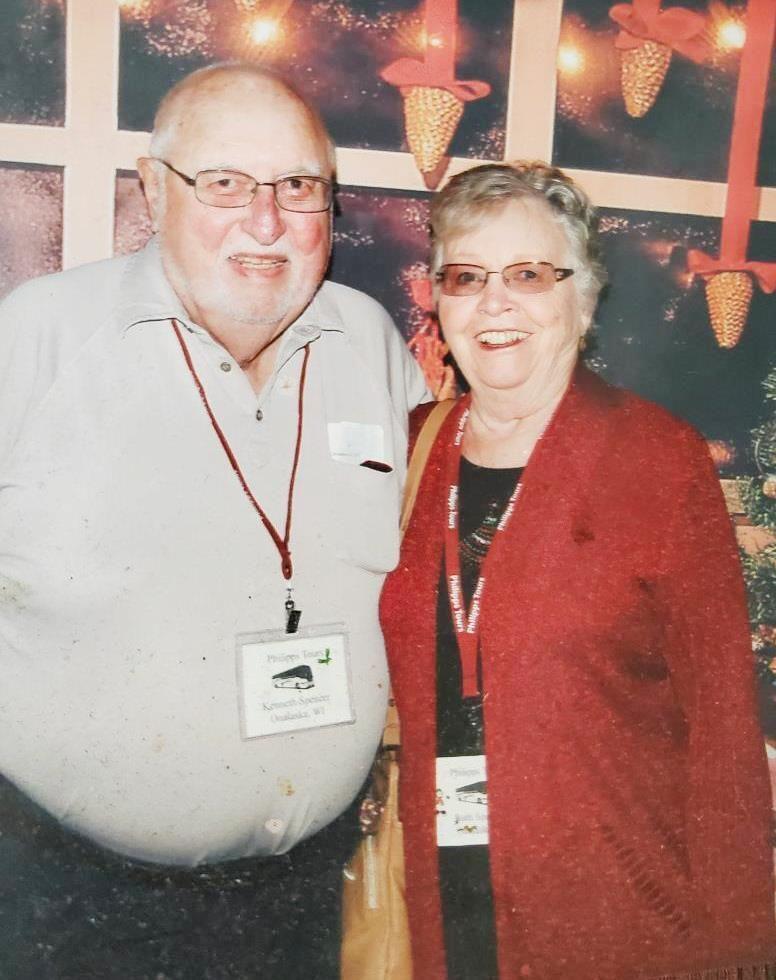 The couple has been camping and traveling for more than 50 years starting with tents in 1965 and graduating to motorhomes.
They've visited all but three states and spent 20 winters in Fort Clark Springs, Texas.