Winter was like a terrible houseguest for the Coulee Region this year: It arrived late and stayed way too long.
The weird winter weather, culminating Wednesday in La Crosse's third snowstorm this month, has left some people scrambling and hoping for sun and others worried about what it means.
"We saw almost more snow in April than we've seen in meteorological winter. It was a tenth less than that," National Weather Service meteorologist Jeff Boyne said Friday.
Meteorological winter, which runs from December to February, brought 24.7 inches of snow in total. In comparison, last week's two separate snowstorms brought the total for April to 19 inches in La Crosse, breaking the previous 45-year-old record by two inches. The average monthly snowfall for April is 1.7 inches.
Not only has April been snowy, the temperatures on days when it's not snowing have been significantly below normal.
"April has been extremely cold for a while now. We're at our coldest April right now," Boyne said.
There's a two-degree difference from the record, which was set in 1874. A significant warm-up could prevent La Crosse from breaking the record — which is an average high of 39.3 in 1874 — but it won't make enough of a difference to make this year anything but strange.
"We should be in the low 60s right now, and we've been nowhere near that," Boyne said.
The cold is particularly striking after the relatively mild winter. Freezing temperatures, which usually arrive in the first week of December, didn't make their appearance until the end. The first few days of December where in the 48 to 62 degree range, with most days well above normal.
"Christmas Day seems to be where the changeover was for the winter," Boyne said.
The end of December saw a cold snap and there were a couple more in January and early February, but overall those months ended up about normal.
"We seem to concentrating more on the cold, because we've been so warm the last couple of winters," Boyne said. "That makes it seem like the winter was much more severe than it actually was."
Three of the winters in the last 10 years have been in the top eight warmest ever. People got used to it, he said.
'A great impact'
Although the winter was late coming and relatively mild once it was here, the way it's hanging on has proven a headache for the Coulee Region.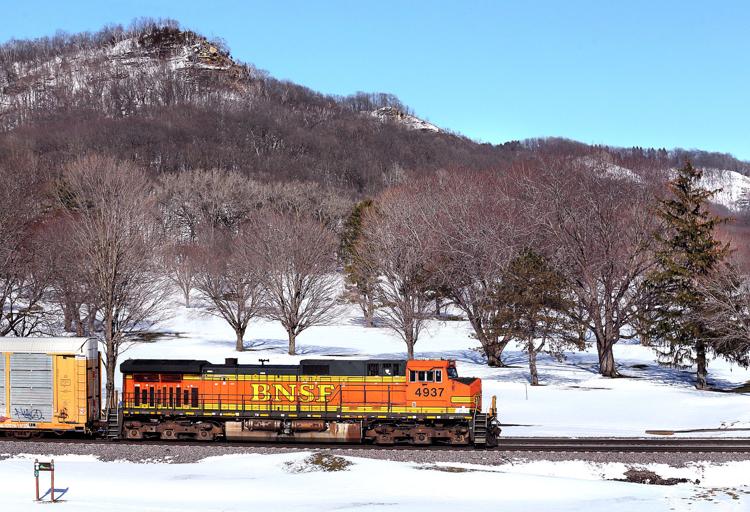 "It has a great impact, considering it's the 19th of April and I just saw someone cross-country skiing across the golf course," said Forest Hills general manager Keith Stoll Thursday morning.
Typically by this time, golfers have been out on the course for weeks. Last year, Forest Hills opened March 27, and it usually opens in early April. It's not the latest start to the season, though typically if the course isn't open by mid-April, it's because staff are doing work.
"This is the first year where we've had the situation is inflicted by Mother Nature," Stoll said.
While the 9 to 10 inches of snow on the course last week will soon melt, that leaves Stoll with another problem: waiting for the course to dry out.
"We take on a lot of water from the bluffs as it's melting, and that will continue for some time," he said.
Staff had gotten started cleaning the front nine, but then heavy winds and snow rolled through to give them a setback in the form of sticks and other debris spread across the course.
Unfortunately, to clean it up, they need to be able to get equipment across the grass without tearing it up, which means it needs to firm up.
The same goes for a giant hole in the back nine that needs work to address heavy erosion and drainage problems. Stoll got approval from the city earlier this month to go ahead with the fix, but it's hard to get started when he can't get the equipment necessary to the area in need of repairs.
"This is just going to slow the process for us, and that's just one area of concern," Stoll said.
The city of La Crosse Parks and Recreation Department has been dealing with the fallout of the snow as well.
"The biggest impact hands down has been on our spring sports," said superintendent of recreation and park facilities Jay Odegaard, especially the youth soccer program.
The eight-week youth soccer season serves 550 participants from kindergarten to 6th grade and ends in the middle of May. While they were able to save some practices by moving them to elementary school gyms, the department was forced to cancel most games and practices for snow.
"One of the biggest things too we're finding out from this is the sense of urgency it's giving a lot of other organizations, especially north of here, that are in just dire need of indoor ballfields to play their baseball games," he said.
You have free articles remaining.
Register for more free articles.
Stay logged in to skip the surveys.
People from as far away as North Dakota are requesting play time in Copeland Park, which has an artificial turf infield.
The other big impact for the parks and recreation is snow removal. Plowing trails, park sidewalks and roads and parking lots comes out of the department's budget.
"In past years, this time of year, we're already paying mowers, so that helps offset it," he said.
Projects, cycling OK
The snow shouldn't set many parks capital projects back, however. The Copeland Park splash pad has seen a bit of a delay, but the rehaul of the Isle La Plume Marina should still be completed by the start of boating season.
"We're still on target. The only thing we fell behind timeline wise is our ability to start moving some of these bigger boats," Odegaard said.
It's also not proving much of a problem for La Crosse's dedicated bicycling community.
Robbie Young, owner of Coulee Bicycle Company on Main Street in Onalaska, said the long winter is creating a pent up demand for cyclists.
"We're still seeing people at the shop. They're thinking about bikes and you can tell they're eager to get out," Young said.
The weather has canceled early Wisconsin races, but things are looking good for the Wisconsin Bike Fed Spring Classic April 22 and the La Crosse Omnium during the first week of May, he said.
"That's going to play out well for us because local racers are not getting their fix just yet, so our race here might be their first chance," Young said.
The winter wasn't great for fat-tire biking, unfortunately, but regular riders have taken advantage of the few warm days La Crosse has seen.
"I've gotten in a few good rides, when it wasn't raining or snowing. One of those first weekends, I got in some 40 and 60 mile rides. Not as good as last season, but I do know there are plenty of people who are getting in lots of regular riding," Young said.
"The dedicated road riders just will not be phased. They're going to get out there. They're going to ride and they're going to bring me their mucky bikes and get them cleaned up for the spring," he added.
Climate
The record-setting weather is causing concern among environmentalists, including Coulee Region Sierra Club board member Avery Van Gaard.
"We're going from getting 6 inches of snow to possible 68 degree weather in the span of under a week. That's certainly something to be interested at if not alarmed at," Van Gaard said.
The strange weather events have a serious impact on local wildlife, such as migrating songbirds that struggled to find food and water as they came back to the area.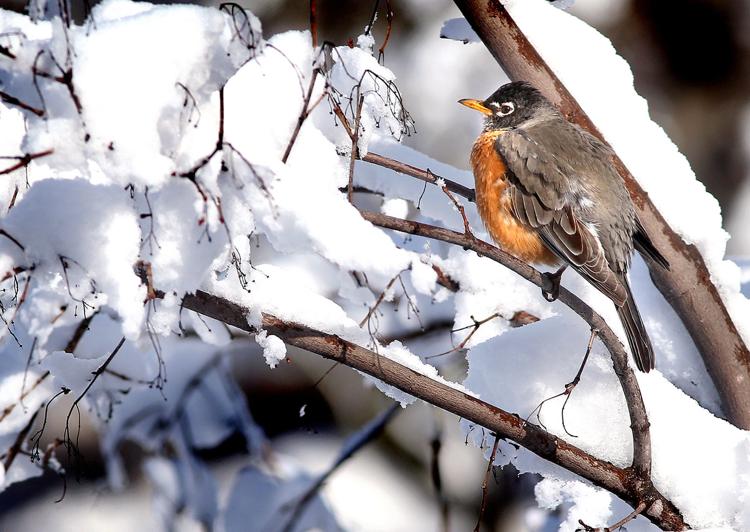 "We had birds that were dying because they couldn't get access to water that was melted," she said.
She directed people to the Earth Fair in Myrick Park scheduled for April 29, where local organizations including the Coulee Region Sierra Club will be on hand to talk about options for going green, and encouraged people to research climate change and policies that can help mitigate it for themselves.
"Being more educated is never a bad thing," she said. "Getting educated makes me feel a lot less hopeless."
If people take the time to learn more about the climate, whether it's from a scientific perspective or policy one, that's a good place to start the conversation, she said.
Looking forward
Spring was reluctant to arrive, but arrive it will this week. The forecast going into this week calls for sunny days in the 60s, bringing the weather much closer to normal, according to Boyne.
"We're just getting more of a return back to where we should be," Boyne said.
As long as the snow and water keeps melting during the day and refreezing at night, it shouldn't significantly increase flooding along the area's rivers. Water will be high and Boyne said the NWS will be keeping a close eye on the Coulee Region's rivers in the coming months, much like it does every year.
Not many people are sad to see winter go.
"The fortunate thing is that it looks like we're at the end," Odegaard said.