The proposed $42 million La Crosse Center renovation and expansion would increase the city-owned convention center's annual economic output by about $6.3 million, according to a third-party study released Wednesday by the center board.
That $6.3 million would be on top of the $38 million per year the La Crosse Center already brings into the local economy, according to Convention Sports & Leisure of Minneapolis.
"I think there's a few events you can attract that you don't get today because of the new space. It is a beautiful renovation and an asset, but it's about 15 percent, probably in that range. You're not doubling your impact," said John Kaatz of CSL, who did the analysis.
CSL presented the study to the La Crosse Center Board this week after the La Crosse Common Council asked for an objective view into how the proposed concept — which is smaller, and less expensive, than the concepts voted down by the council last July — would affect both the La Crosse Center operations and the area as a whole.
Kaatz said the biggest increase in usage would be for banquet-type events in the new ballroom.
"It could be a variety of different organizations — some local, some out of town — that are going to take advantage of what is probably one of the nicest ballroom spaces in the state, candidly, in terms of the views you're creating and overlooking the river," Kaatz said. "I think it's going to be a destination for those types of events."
Kaatz's estimated budget represents a 13 percent increase in revenue and a 17 percent increase in operating expenses.
"We tend to be fairly conservative in these, so we don't want to suggest the investment is going to generate significant increases in operating revenue," Kaatz said.
Kaatz worked in tandem with La Crosse Center staff to analyze historical data, estimated length and number of events, average number of people who attend those events, making allowances for people who are near enough to commute from home, rather than stay downtown.
"It's a pretty straightforward process, scrutinizing each variable, relative to your history and what we're seeing in the industry," Kaatz said.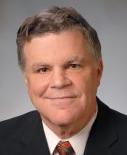 La Crosse Center Board chairman Brent Smith said it was fairly consistent with other economic impact estimates done throughout the expansion process, particularly that the expansion will largely retain current business and add some modest growth to usage.
"We're not going to immediately the first year have as much business as we will by year three," Smith said.
According to CSL's analysis, La Crosse Center profits would fall $76,000 the first year and $60,000 the second year, before evening out at $41,000 in the third year, once operations and usage adjust to the change. Overall, the center would continue to end each year in a positive financial position; although, it likely wouldn't make as much as it does now. The center made $344,000 in 2018.
CSL also recommended adding three new positions and noted that current staffing levels at the center are below levels needed for maximum efficiency.
The study was based on the assumption that the addition will include 12,000 square feet of ballroom space, 5,400 square feet of meeting space and about 18,000 square feet of combined North Hall and atrium space.
Kaatz weighed in on the potential special features being considered by the board, saying he thought the hallway connecting the two ballrooms should be the highest priority.
"Forcing attendees to go all around North Hall, all through the front of the building and through there won't work. That west connector to me, logistically, is a critical component of all that," Kaatz said.
La Crosse Center Board members will meet at 4 p.m. Friday to finalize their recommendation for those features, with the intention of asking the La Crosse Common Council to vote on the schematic design in April.