Melissa McCarthy wishes everybody had someone who would stick with them, through thick and thin.
Before you ask — like everybody does — she's not that Melissa McCarthy, nor does her story have anything to do with the actress's 75-pound weight loss this year.
Rather, this Melissa McCarthy is a mental-health specialist who will speak about her own bouts with depression and sing songs she has written at the 13th annual Suicide Prevention Awareness Event from 6 to 7:30 p.m. Tuesday at Riverside Center at 300 S. Second St. in La Crosse.
The La Crosse Area Suicide Prevention Initiative sponsors the free event, which is tied to the Suicide Prevention Summit the next day. Although the summit is closed with a waiting list, the awareness event is open to the public, as always, while the venue has changed from its usual staging in Riverside Park.
One of the songs McCarthy will sing is "You Won't Give Up On Me," an ode to a steadfast friend and her musical wish that everyone could have such a person.
The 36-year-old McCarthy recalled her first encounter with a potential suicide case, when she was 15 and her alcoholic father called her, saying he was thinking of taking his own life.
"That was my first crisis response," said McCarthy, whose parents were divorced and who didn't get along well with her dad.
Their relationship now improved, she is excited about moving back to Wausau, where her father still lives, after a job opened up for her in the mental health field there. She has been working as a behavioral health specialist at Gundersen Health System in La Crosse but recently moved to her hometown of Wausau for a similar job, although she remains on call for Gundersen temporarily.
"I always wanted to move back," she said. "I'm really excited. There is so much great work being done in La Crosse, but there is great work, too, in the tri-county area."
McCarthy's first experience with an actual suicide case came in 2005, when a cousin took his own life, she said.
"I wasn't working in mental health, but in sign language," she said.
Her cousin's death, along with her own struggles with depression and suicidal thoughts, spurred her to additional education to move into mental health as her vocation. She also has been a crisis responder in La Crosse County.
Her path to mental health work included a detour when she answered an ad and landed a job as an educational interpreter in Craig, Alaska, after assuming that the resume she mailed to Craig, AK., was headed to Craig Arkansas, according to her music website.
After two years in the 49th state, McCarthy was able to return to the Badger State, tried the music scene in Minneapolis for a few years before souring on that possibility and choosing instead to take an interpreter job in the West Salem School District.
McCarthy's musical career includes two albums — the six-song "Live at the Corner Coffee" in 2006 and "When I'm Gone," which features 10 songs, in 2010.
Many of her songs are autobiographical, with connections to her own mental health struggles, she said, noting the importance of "You Won't Give Up On Me."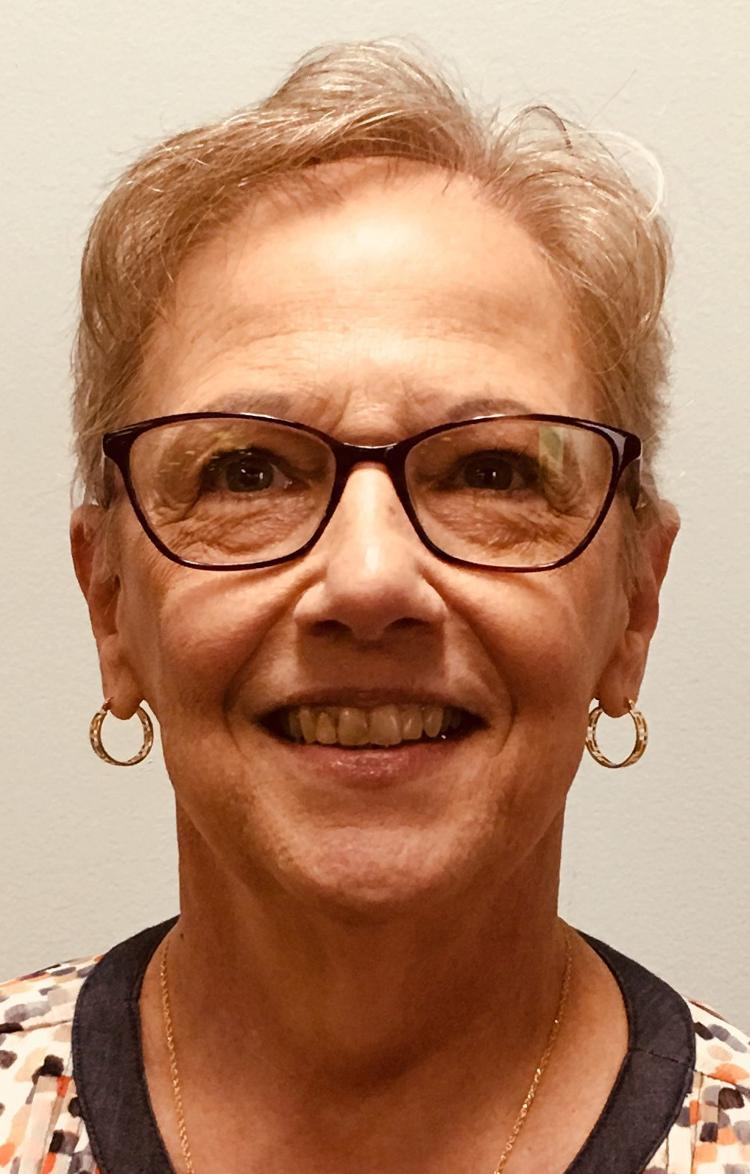 Judy Shoults, a longtime member of the Suicide Prevention Initiative who is on the awareness event committee, said its members aren't giving up, either. They are maintaining their resolve to fight suicide even as the figures have see-sawed year to year, although they have had a few upticks in recent years.
The La Crosse County suicide numbers, which hit a record 26 in 2014, dropped to 22 in 2015 and 17 in 2016 before rising to 20 last year, according to the medical examiner's office. So far this year, the number of people who have taken their lives is 12, and all are men, according to the ME's office.
None is a teenager, Shoults said with a sigh of relief and a hope that awareness events are paying off. The youngest was 24 and the oldest, 78, according to the statistics.
Pinpointing the cause continuing to be elusive, although bullying seems to be a factor for many, while others the increasing acknowledgement of childhood trauma as a factor in many cases is gaining traction, she said.
"We don't take stress well — none of us do," the Onalaska woman said. "It's coming from all directions, and we don't do enough self-care."
Moms are especially neglectful about caring for themselves, she said, noting that they focus on duties to family, and many have the additional tasks of caring for parents, as she and her husband, Jim, did for their parents.
Men don the "John Wayne theory" hat and are reluctant to talk about mental health, and depression among farmers is becoming increasingly troublesome, with rising numbers taking their own lives because of financial problems, Shoults said.
"We do a lot more to tear ourselves down than building ourselves up," she said.
She noted the importance of hobbies for one's mental health, providing a sense of accomplishment and value.
Social media often build a false sense of caring community, often resulting in more isolation than connections — and loneliness can be a petri dish for depression, she said.
"Facebook has its place in reconnecting with people such as old high school friends," Shoults said. "But just because you have 700 contacts on social media doesn't mean they're friends."