New federal tax rates could save Xcel Energy up to $33 million a year in Wisconsin, but customers may not see that savings for another two years.
Alltogether, Wisconsin's investor-owned utilities expect to see savings of more than $150 million a year under the Tax Cuts and Jobs Act, according to documents filed Friday with state regulators.
Passed in December, the bill lowered the corporate tax rate from 35 percent to 21 percent, which will result in lower costs for investor-owned utilities such as Xcel. Because utility rates are based on expenses, including taxes, those savings should result in lower rates.
Xcel's Wisconsin subsidiary, NSPW, estimates the new rates will save $25 million to $30 million next year for its 247,500 electricity customers and about $2 million to $3 million for 113,000 natural gas customers.
In addition, the utility anticipates one-time savings of $20 million to $22 million associated with the cleanup of a former gas plant in Ashland, Wis., as well as a one-time additional expense of $2 million to $3 million.
Utilities expect to see additional savings once the Federal Energy Regulatory Commission rules on how to apply tax savings for electric transmission and natural gas pipeline charges.
"We're really excited about the fact that customers could see savings, given where Wisconsin's energy price competitiveness has trended," said Tom Content, executive director of the Citizens Utility Board, which represents the interests of residential and small business customers.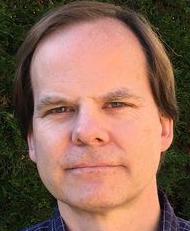 Xcel proposes applying the savings to its next rate case, which is scheduled to be filed in the spring of 2019 and will affect bills starting in 2020, arguing it will take time to accurately calculate customer impacts and consider other implications of the bill, the first major change to tax law in more than 30 years.
The tax bill was signed into law the day after the PSC approved Xcel's combined electric and natural gas revenue increases of $19.3 million for 2018.
"I don't have complete guidance on the return of those funds and how exactly the law will impact revenue requirements," said Karl Hoesly, manager of regulatory affairs for NSPW. "To interpret it quickly and make haste is probably not the best course of action for the utilities or the customers."
Hoesley notes that the tax law will also have negative consequences for utilities: with lower cash flows, their cost of borrowing will likely increase. An analysis by The Brattle Group notes that Moody's has already put "negative outlooks" on debt ratings for 24 utilities because of these effects.
The WEC Energy group estimates savings of $67 million for the 1.1 million customers of WE Energies and $34 million for almost 466,000 customers of Wisconsin Public Service. The parent company proposes using the savings to pay down debt and argues that an immediate refund could result in larger rate increases in 2020.
Wisconsin Power and Light reported Tuesday that it expects the tax changes will result in savings of $40 million to $50 million for its customers. WPL proposed refunding part of the money in a 2018 bill credit and applying the rest to future rates.
Madison Gas & Electric estimates its customers should save $8 million to $12 million, about three quarters of which would apply to its 150,000 electric customers. MG&E suggests using that money to invest in capital improvements, including renewable generation, paying down debt, and offering customers a bill credit this year.
It will ultimately be up to the three-member PSC to determine how customers of the state's investor-owned utilities reap the benefits. (Customers of municipal and cooperative utilities won't see a similar savings as those utilities operate as non-profit companies.)
The commission hasn't scheduled a hearing on the issue, but an agency spokesman said it would be taken up "in the not too distant future."
The Minnesota Public Utilities Commission is also looking at how to distribute the savings and has given utilities until March 2 to submit comments.
Consumer advocacy groups have pushed for the savings to be returned to rate payers as quickly and smoothly as practical.
Todd Stuart, executive director of Wisconsin Industrial Energy Group, said he will poll his members, who are the state's largest energy users, though he expects they will not want to wait.
"As a general rule, large customers almost always want money back as soon as possible," Stuart said.
Content said he appreciates the complexity of the law but notes utilities in some states were proposing to refund millions of dollars in the first week of January.
"Sooner than later is always the preference," he said. "It's not as if every dollar has to be returned on day one."
Note: This story was updated on Feb. 13, 2018, to include savings estimates for Wisconsin Power & Light, which did not initially make those numbers publicly available.