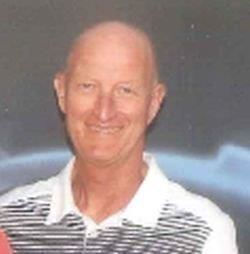 An ominous cloud cast a dark shadow over the Coulee Region on Saturday, Oct 10. In the early afternoon, Scott Erickson, a former Oktoberfest Parade Marshal and iconic sportscaster, passed away at the age of 67.
Along with Mike Kearns, Scott entertained sports fans at both the high school and college level for over two decades. They were the gold standard of broadcasting. But, that's only part of his story.
The real story is the incredible spirit that Scott demonstrated throughout his entire life. It has often been said that spirit flows from the heart, and that a strong spirit is a major key to a productive life.
And, his spirit touched the hearts of thousands of people in his 67 years of earth. Here's how:
Spirit of friends and family.
Scott was incredibly close to his family. Uncle Scott was the favorite at every event. He went out of his way to spend quality time with nieces and nephews. Scott also had an enormous group of friends and admirers. He loved his friends as they were included as part of his family. People were naturally attracted to his kind, humble and thoughtful personality. He displayed that with everyone in his circle and it was reciprocated in numerous ways. Scott would light up the room with his infectious, warm, caring and authentic smile.
Spirit of devotion to the game.
Scott had a unique relationship with coaches, players, officials and fans throughout his career. When the WKTY truck pulled up, the energy of the contest was instantly elevated. An ordinary game turned into a game of high importance as Mike Kearns and Scott Erickson had the ability to share insights of the "game within the game." That requires a special talent that only a few people possess.
Spirit of dignity and courage.
Scott was a cancer warrior. He was driven by the incredible intestinal fortitude to excel in the game of life by inspiring us all with both will and determination. Countless bouts of cancer did not derail Scott. Instead, with each step forward, he went from a life of success to a life of significance. Abraham Lincoln talked about that determination and courage when he said, "Life's challenges are not designed to paralyze you, instead they are designed to help you discover who you really are." Scott showed who is really was as he demonstrated a positive attitude each and every day.
So, the question for all of us is this, "Where do we go from here? How can we honor the life of Scott Erickson? Well, it's simple. We can live our life the same way Scott lived his by remembering that "a life lived for others is a life well worth living." Scott lived for us. You can life for others, too.
Get local news delivered to your inbox!
Subscribe to our Daily Headlines newsletter.