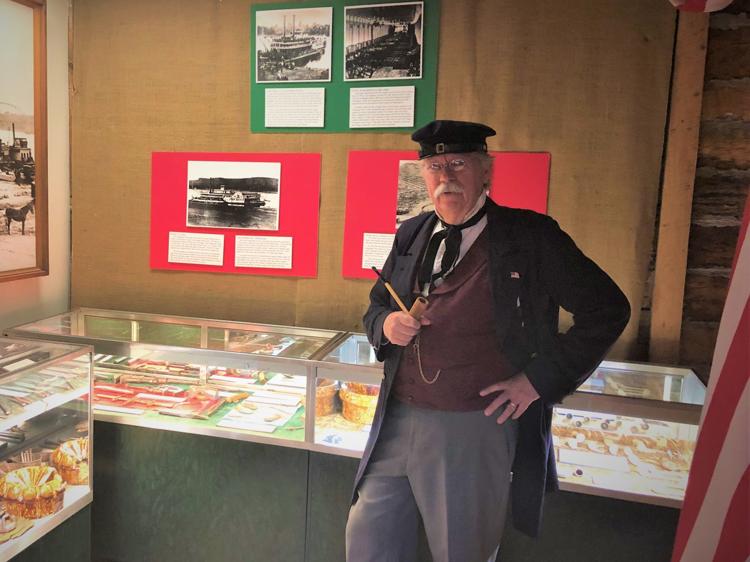 The steamboat War Eagle pulled into its home port late May 14, 1870. A few hours later, just after midnight May 15, it was engulfed in flames on the Black River just north of downtown La Crosse.
Artifacts and a never-before-seen sonar photo of the famous steamboat will be on display Saturday at the Riverside Museum during the La Crosse historical Society's War Eagle Day event.
It's a story fit for a Hollywood blockbuster, said organizer Bob Taunt.
"There's still stories about the whistles of the boat, there's stories about gold on the boat, there's stories of families who arrived on the boat and lost everything in the fire. Those are all part of our community history," Taunt said.
It all started with a leaky barrel of Danforth's patent nonexplosive petroleum fluid — "Doesn't that sound good?" Taunt asked — and a kerosene lamp.
"Somehow it flared up — there's a number of explanations that we have — and so you have these wooden kegs that caught fire," he said.
The deckhands did what they usually do with everything from food scraps to trash: they kicked it overboard into the river.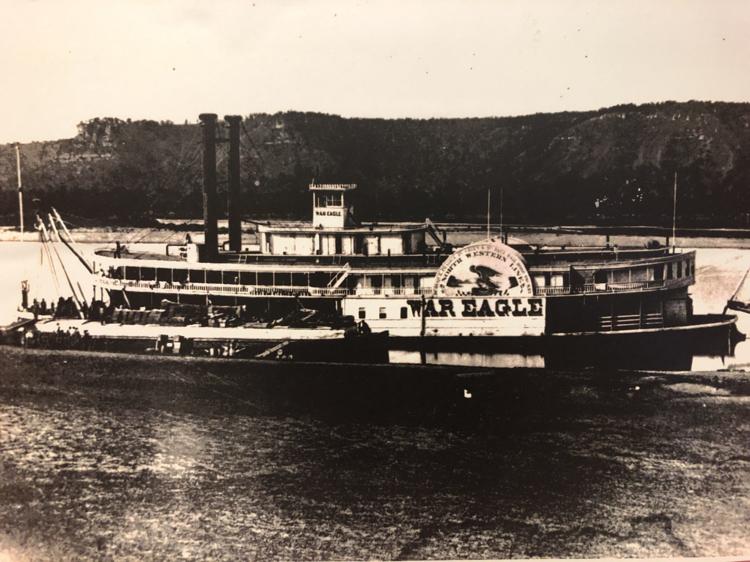 "Except that there was a barge along the side, and the barrel stuck between the two," Taunt said.
The burning barrel was wedged alongside the middle of the War Eagle and they couldn't get it into the water. The flames spread while black clouds of petroleum smoke billowed into the air, and it went fast.
"It might have burned up the city of La Crosse if the city had been a little closer," Taunt said.
Five people died out of the 50 registered passenges, many workers and unknown number of immigrants packed into the first deck. The most well-known are Mary Ulrich and Felix Spiller.
Ulrich was an 18-year-old socialite staying in La Crosse with her aunt and uncle for her education. She was headed upriver for her sister's wedding.
"When she got on the boat, her Uncle John asked the barber of the boat to make sure she got off at the right stop," Taunt said.
"When the fire broke out, suddenly his job became a matter of life or death," Taunt said.
Taunt described Spiller as a hero, who went out of his way to help a stranger in an emergency.
"He could have said, 'Hey, I didn't sign on for this. I'm saving myself and getting out of here,' but he didn't," Taunt said.
Spiller helped Ulrich get from her stateroom down through the back of the boat. She tried to jump across to the next boat and fell in the river.
"He jumped in to try and save her. They were found the next day, both drowned," Taunt said.
Deckhand Tom Greene and Kentucky banker Sanford McBrayer also died. Greene drowned and McBrayer likely died of smoke inhalation.
"He's still in the river. They never found his body," Taunt said.
You have free articles remaining.
Register for more free articles.
Stay logged in to skip the surveys.
The last victim was an elderly woman who drowned.
"It puzzles me. I've looked and looked for her name, but she probably was an immigrant. An elderly lady, she probably wouldn't have been traveling by herself," Taunt said.
However, if she didn't speak English or her family didn't speak enough English to report her death, her name might be lost forever.
The sinking of the War Eagle is connected to a major part of La Crosse history.
"The steamboat is the reason that La Crosse is here. Steamboats built La Crosse," Taunt said.
At the time, the roads were extremely bad, so building materials and many of the people came to La Crosse on the steamboat.
"The War Eagle was a La Crosse boat. It was very popular, and this fire story was one of the major, major stories of La Crosse history," Taunt said.
There's a romantic appeal to the steamboat era, said La Crosse County Historical Society director Peggy Derrick.
"It was very short, but it lives on in our imaginations," Derrick said.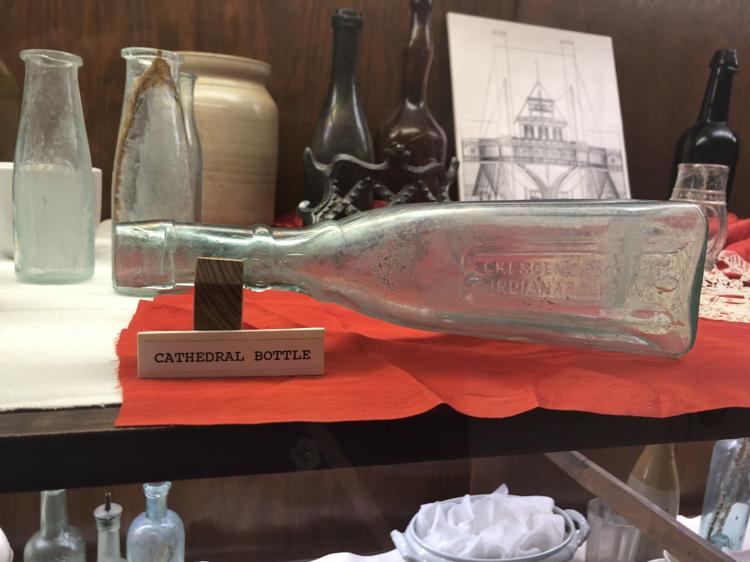 Steamboats were luxury liners in their day, filled with fine glassware and delicate dishes for the wealthy to use as they traveled up and down the Mississippi River, but they also brought immigrants to the area, took Native Americans away and transported troops during the Civil War.
"It all ought to be remembered, the good and the bad, so we can learn from it," Derrick said.
The artifacts, most of which were recovered by diver Dennis Brandt who died in 2012, are pretty incredible, according to the historical society.
"Some of this stuff, it's amazing it survived," Taunt said.
There are metal fixtures, barrels and lamps, as well as the remains of stemware and silverware from the kitchen. Brandt brought up French sardine cans with brass labels, coffee cups, spittoons and pipes, as well as dozens of intact glass bottles.
"I've collected antiques for a long time, and I've never cared for bottles until I saw these, with all the different colors and interesting names on them," Taunt said.
The collection includes everything from champagne bottles to Dr. Crook's Wine of Tar, but the standout inclusion are the cathedral bottles, which are unique.
"I haven't found this anywhere on the river north of Kansas City," Taunt said.
Not only will people at the event get to see the artifacts for free, but they will also get the chance to watch a video of Brandt discussing his experience diving for War Eagle artifacts, hear Mayor Tim Kabat read a proclamation and see a sonar scan done by the Wisconsin Historical Society.
"People will be able to see the whole wreck, and frankly, it's the first time in 149 years that anyone has seen the whole thing. We've seen pictures, we've seen pieces, but we'll be able to see the underwater image of what's left of it," Taunt said.
---
From Tribune files: Things That Matter in La Crosse County history
Each week, the La Crosse Historical Society tell us about an important item in local history. Here's a look back at the Things That Matter so far this year.