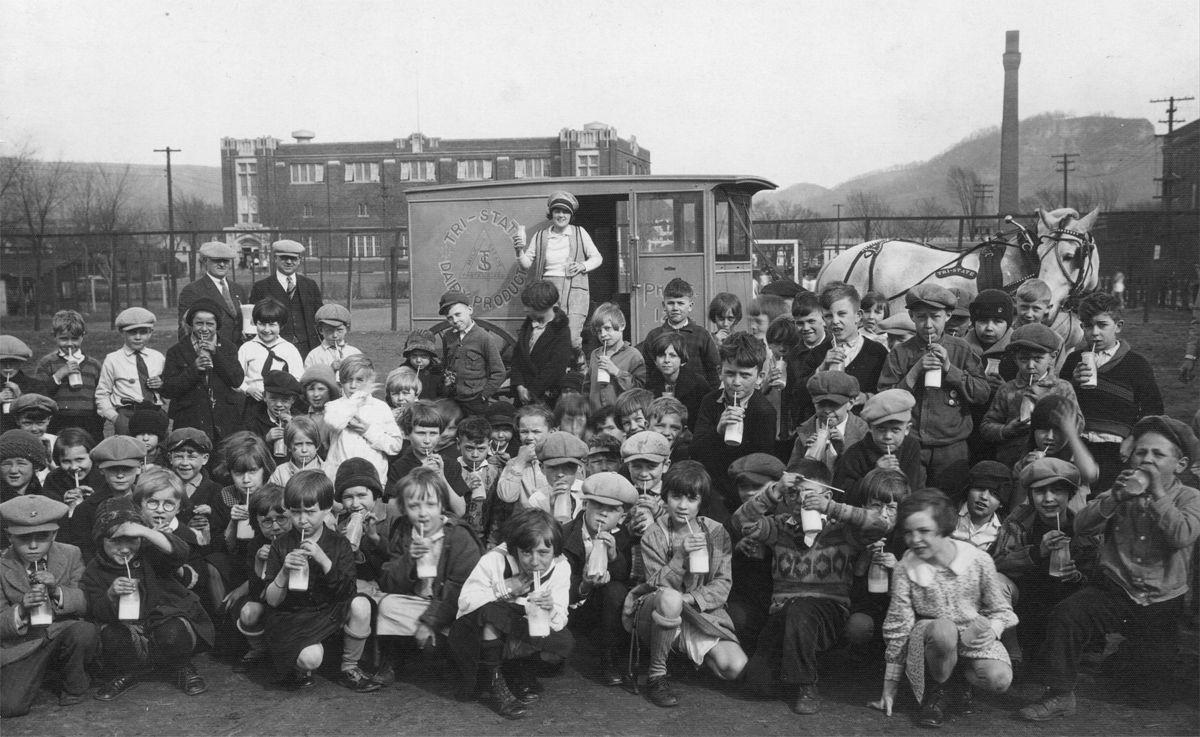 This circa 1922 scene taken near 16th and Vine streets shows Eloda Sitzer Beach, at the door of the milk wagon, posing with milk-sipping students from the old Washington School as part of a local campaign to encourage childhood milk consumption.
Beach (1890-1964) was then a popular vaudeville actress who resided in La Crosse during the 1920s and early 1930s. The building in the background is Wittich Hall, which remains standing today on the University of Wisconsin-La Crosse campus.
Anyone with more information about this photo or wishing to donate photos of the Coulee Region may contact the La Crosse Public Library Archives at 608-789-7136.
Get local news delivered to your inbox!
Subscribe to our Daily Headlines newsletter.