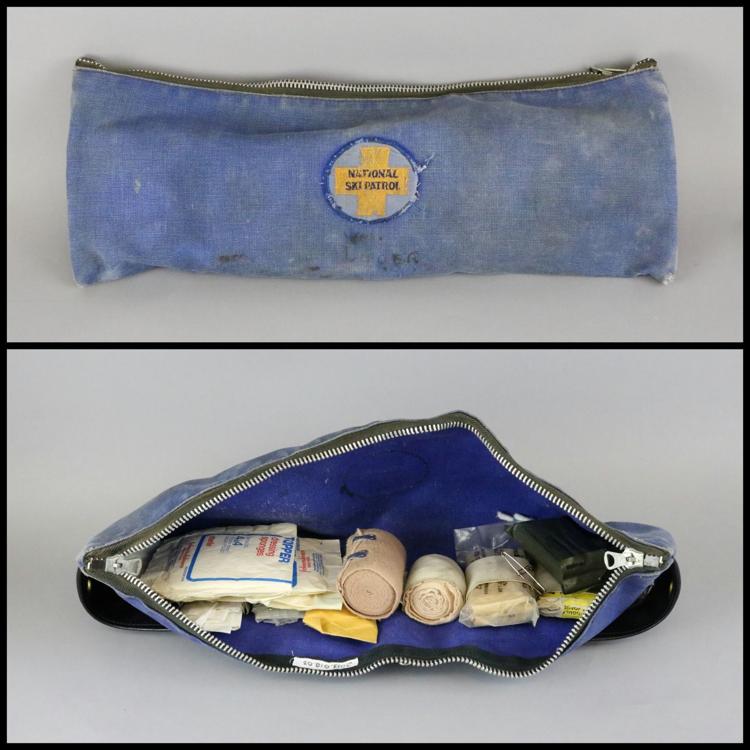 Everyone in La Crosse can look out the window and see an endless blanket of white on the ground.
The Midwest has been hit with a multitude of snowstorms, leaving more than a foot of snow to decorate the landscape.
For those who despise the cold and anything to do with winter, this probably doesn't sound appealing, but for those who enjoy winter activities such as cross-country/downhill skiing, snowshoeing and snowmobiling, a layer of fresh powder is like a dream come true.
This is especially true for the people who enjoy their pastime at Mount La Crosse, the local downhill ski slope.
Mount La Crosse offers wonderful blufftop views of snowy La Crosse, while also boasting a total of 18 ski runs. Mount La Crosse has been in operation since 1959 — its 60th year.
You have free articles remaining.
Register for more free articles.
Stay logged in to skip the surveys.
The focus of Things That Matter this week is a first aid kit that belonged to William Lieder while he lived in the area and volunteered as a ski-patrol officer at Mount La Crosse.
Bill patrolled the ski slopes for 25 years. His duties primarily included injury prevention by helping beginners on the slopes but also emergency assistance when necessary. It is the ski-patrol's job to ensure that if there is an accident on the slopes, the injured skier makes it safely to the bottom of the hill for emergency care. This includes the instances in which they may need to be taken down the slope on a sled.
Pictured is a blue canvas first aid kit and its National Ski Patrol patch. The first-aid kit includes various lengths of rolled bandages. The kit would have been attached at the hip to a leather belt through the eyelets on either side. With both the first aid kit and the patches on his jacket, Bill would've remained visible to other skiers and be present to help.
While off duty, both Bill and his wife Verlyn Lieder were active members on the slopes of Mount La Crosse. Verlyn was more of a leisure skier but was also a member of the La Crosse Ski team and skied for sport. The La Crosse County Historical Society collections include a pair of personalized skis belonging to Verlyn.