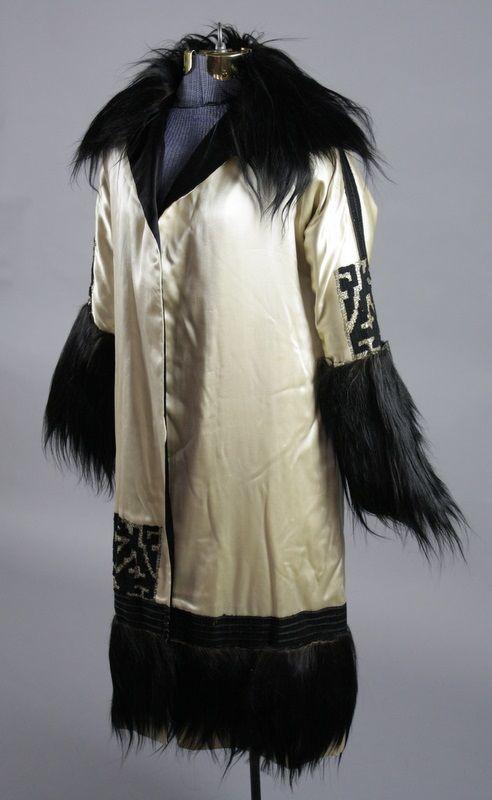 If you look into Eloda Beach's background, her monkey fur jacket isn't surprising.
It may not be politically correct today, but no one gave furs a second thought in the 1920s – except those who were jealous they did not have a fur.
Beach was beloved in La Crosse as a theater star, a celebrity. She lived on the quirky side of life, but had a kind and generous heart.
Beach worked as a bicycle messenger for Western Union before becoming an actress. She came to La Crosse to perform in a play during World War I, while her husband, Guy, served in the Army in Europe.
After the war, she and her husband decided to make La Crosse their home base for what became the Beach Stock Company. Eloda said the city was the nicest place she had ever lived.
The Beaches actually kept monkeys in the garage of their home at 205 Losey Boulevard North. They were used in the Beach Stock Company shows at the Majestic Theater on Main Street.
You have free articles remaining.
Register for more free articles.
Stay logged in to skip the surveys.
This silk satin evening jacket, trimmed with sleek black monkey fur, was made in New York, and donated to the La Crosse County Historical Society in 1975 by Eloda's daughter.
After her marriage ended in divorce, Eloda sold the North Losey Boulevard house, and moved to Minnesota with her adopted daughter, Eloda Mae.
While performing in theater, she met Minnesota state Sen. William Roepke, who she married in 1935, moving with him to Rochester, Minnesota, in 1942. After he died in 1945, she married for a third time, to fellow actor, Addison Aulger, but they soon divorced.
After that, she worked in a variety of jobs, including at the Rochester State Hospital, an asylum for patients with mental illness. During her nine years there, she created and ran a recreation program. She later said those years were among the most pleasant in her career.
Eloda's jacket will be on display at "Juxtapose," an exhibition of historic clothing from the collections of the La Crosse County Historic Society opening to the public on June 4 at the Swarthout Gallery of the La Crosse Public Library. This free exhibition will be open noon to 5 p.m. Tuesday-Saturday and will run from June 4 through July 13.
Join La Crosse County Historical Society on May 31 to celebrate the opening of the exhibition with a reception at 7 p.m.
There will be storytelling, live music and refreshments. Tickets are on sale now by calling LCHS at 782-1980 or online at lchshistory.org.