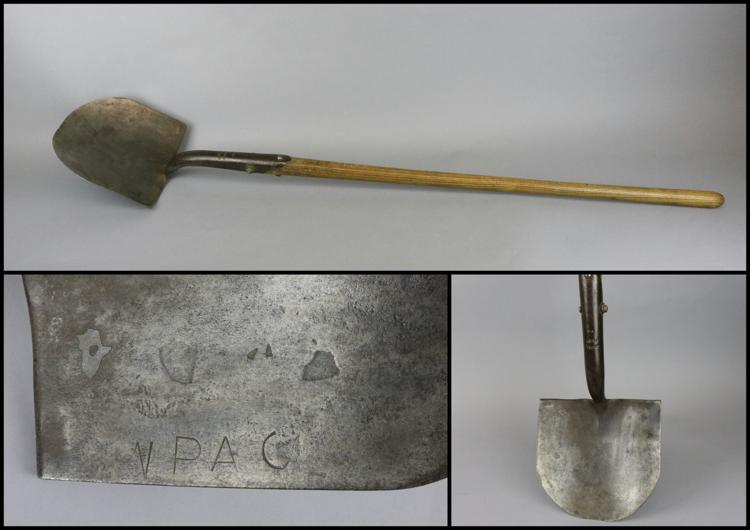 The shovel is worn and showing some age, but even though it probably is more than 80 years old it still looks sturdy and capable of performing its earth-turning duties.
The letters "WPAC" are stamped onto the face of the shovel, and the letters "WPA" are on the back.
Those letters hint at the historic nature of an implement that must have been used by workers employed by the Works Progress Administration, an enormous federal agency charged with putting millions of employees to work building airports, dams, highways, parks, bridges, courthouses, hospitals and schools all over the country.
Long-handled shovels, like the one donated to the La Crosse County Historical Society by Nick Schroeder, were integral components of labor-intensive projects designed to provide work for unemployed people affected by the Great Depression.
You have free articles remaining.
The WPA was created in 1935, was renamed the Work Projects Administration in 1939, and was dissolved in 1943. It was disbanded when the U.S. began experiencing a shortage of workers as its young men left to fight in World War II.
A notable WPA project in La Crosse was the park shelter atop Grandad Bluff, which was built in 1938 using stone removed from the southern face of the bluff. The shelter was created so that people could more comfortably enjoy the view of La Crosse and the Mississippi River Valley. Other improvements, such as bathrooms, fencing and a flagpole, have been added over the years.
Other notable WPA projects near La Crosse include:
Mill Bluff State Park, which protects several sandstone bluffs near Camp Douglas.
The post office in Prairie du Chien.
Carson Park in Eau Claire, home to a variety of outdoor activities, as well as ball diamonds and football fields.
The agency provided jobs, and paychecks, at a time when millions of people were unemployed. More than 8.5 million workers were employed by the WPA during its eight years of existence, and most of the projects those workers completed are still in service today.
This shovel and more than 2,000 other artifacts from the La Crosse County Historical Society can be found in our online collections database.
Each week, the La Crosse Historical Society tell us about an important item in local history. Here's a look back at the Things That Matter so …